Introduction
We've created a universal booking portal to provide a unified platform where classes from various schools/organizations are showcased. To use this feature, you need to contact the Flavor Support Team at support@flavorcrm.com
A detailed procedure  is listed to show how this works:
We provide a Booking Portal accessible through the Booking Link, where you can list your classes. Now, let's explore the functionality of this booking portal. Once your school is connected to this booking link, your classes become visible within this portal.
Log in to the Flavor System. Go to the class view. To change the class image on the booking portal, simply click on 'Edit Class' button in the class view.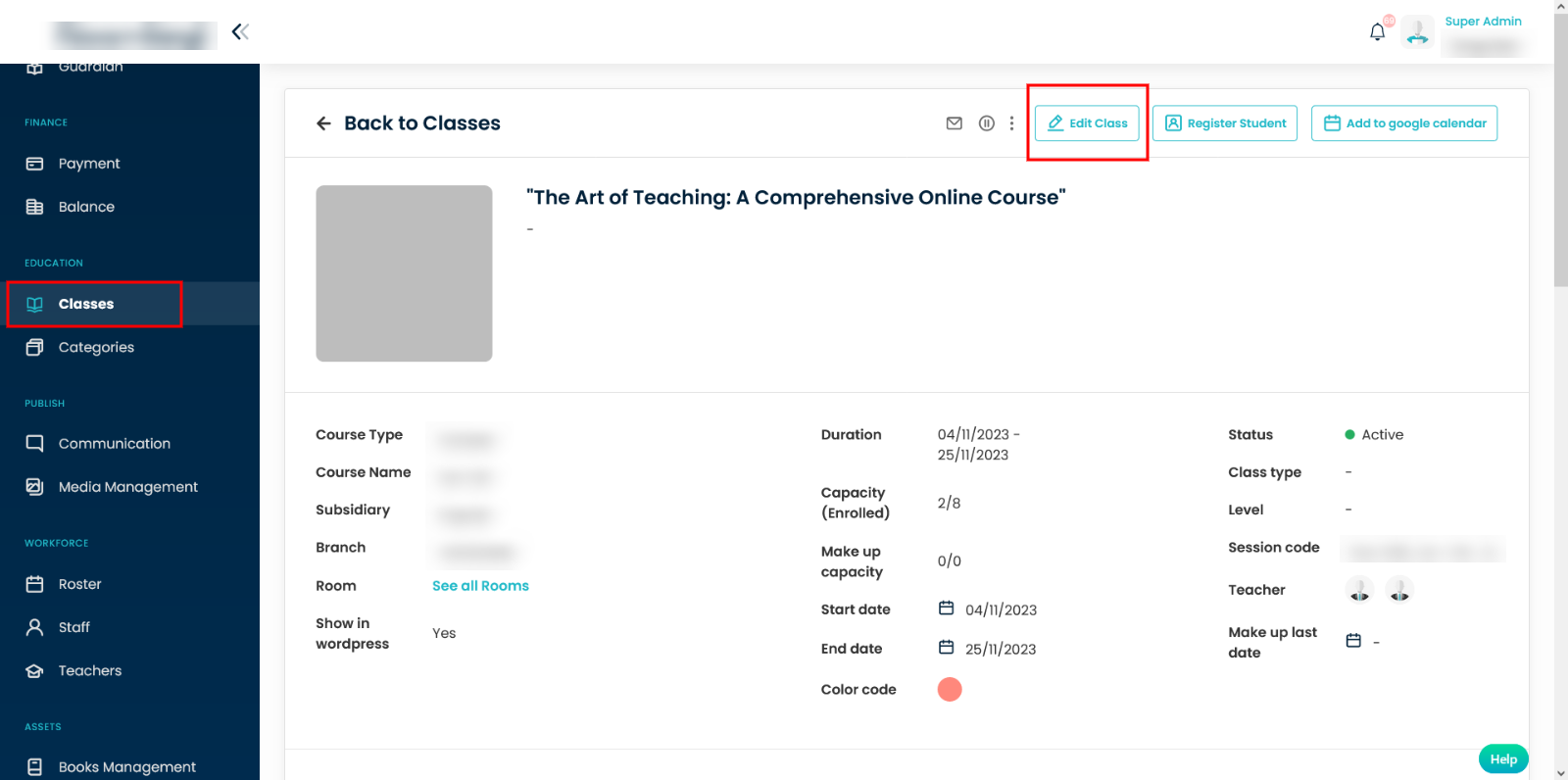 This will open the class view in edit mode. To upload the class image, simply click the pen icon. 

The ongoing, upcoming start classes will be visible in the Booking Portal list.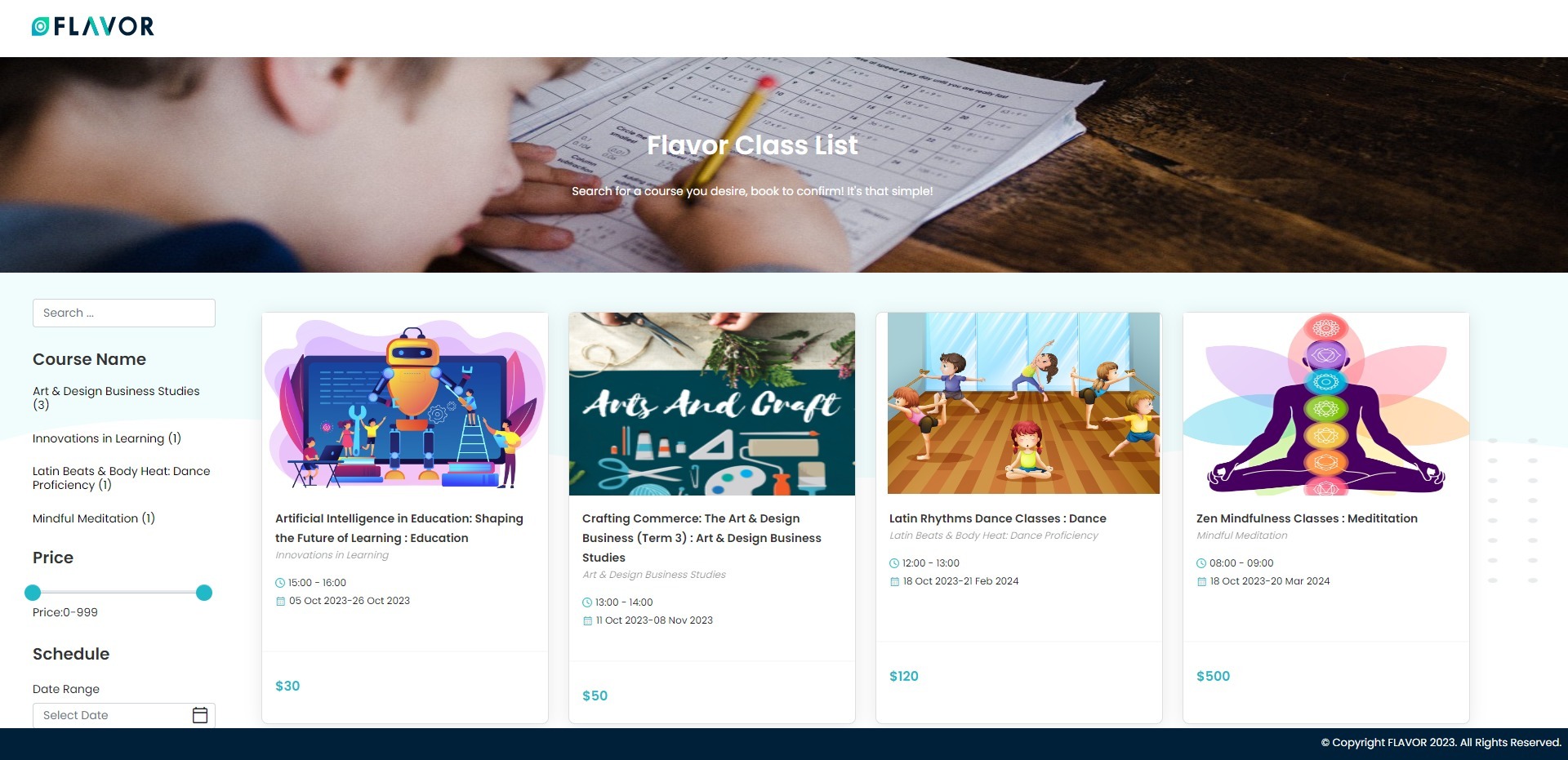 When a student uses this booking link to enroll in a class, their details will be located within the school account associated with the specific class they have enrolled in. Also, an email for Payment notification will be sent to the student/parent as per the setting done in the respective school account. 
Additionally, if the payment is made via omise/stripe, then the records will updated in the omise/stripe account associated with the school in Flavor System.The notification setting can be done from the Settings/Notification module in the respective School Flavor system. To learn how to configure payment notifications, click on the link.
How to Book a class through Booking Link?
Navigate to the booking portal's homepage and select the class you wish to enroll in.
This action will direct you to the detailed booking page for the class.
Choose the sessions of your choice and click on Apply Class button.
This will navigate you to the booking form, where you need to fill in the details.
Select the payment mode and click on Confirm button.
A successful notification message will be displayed on the screen.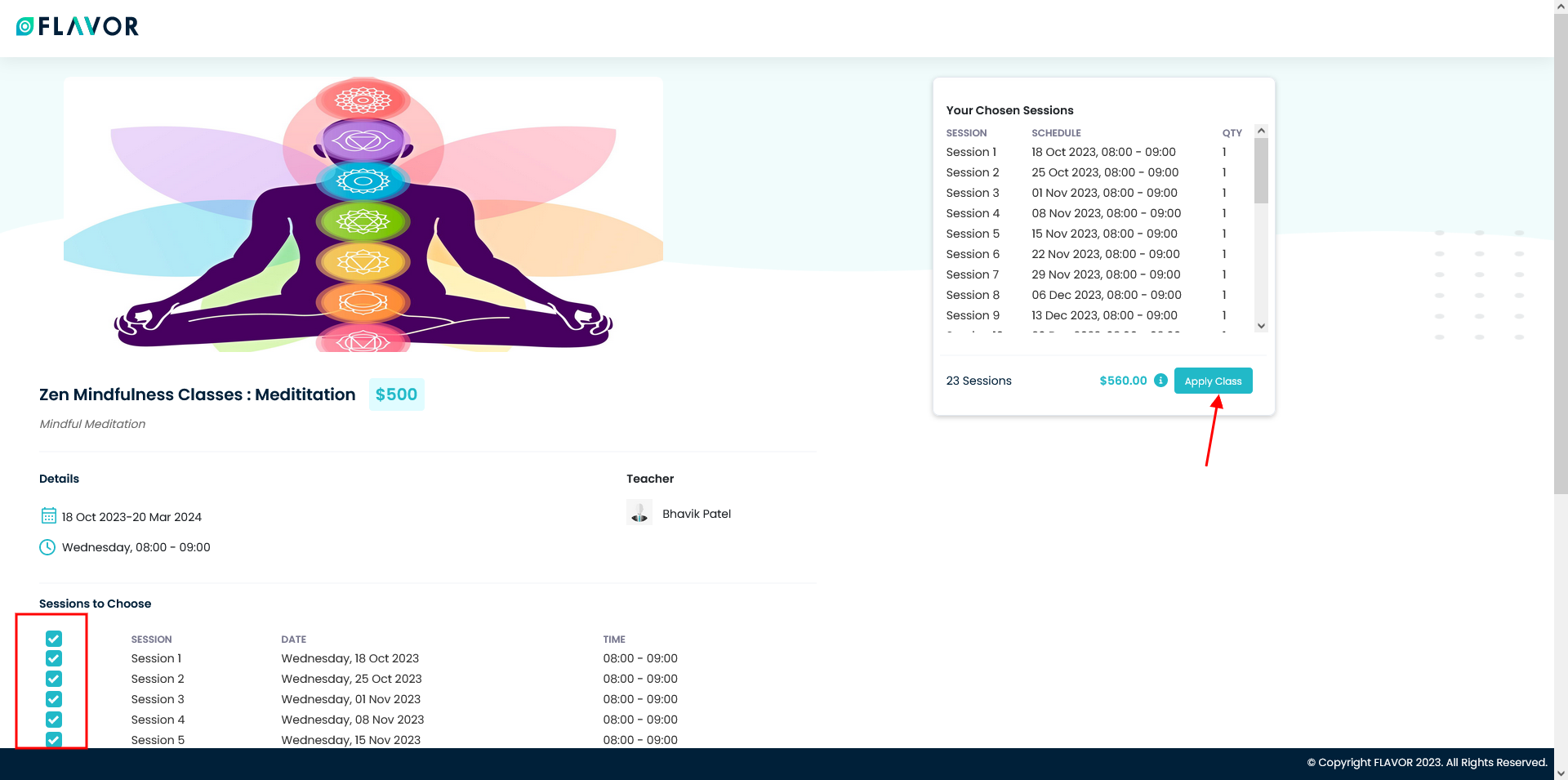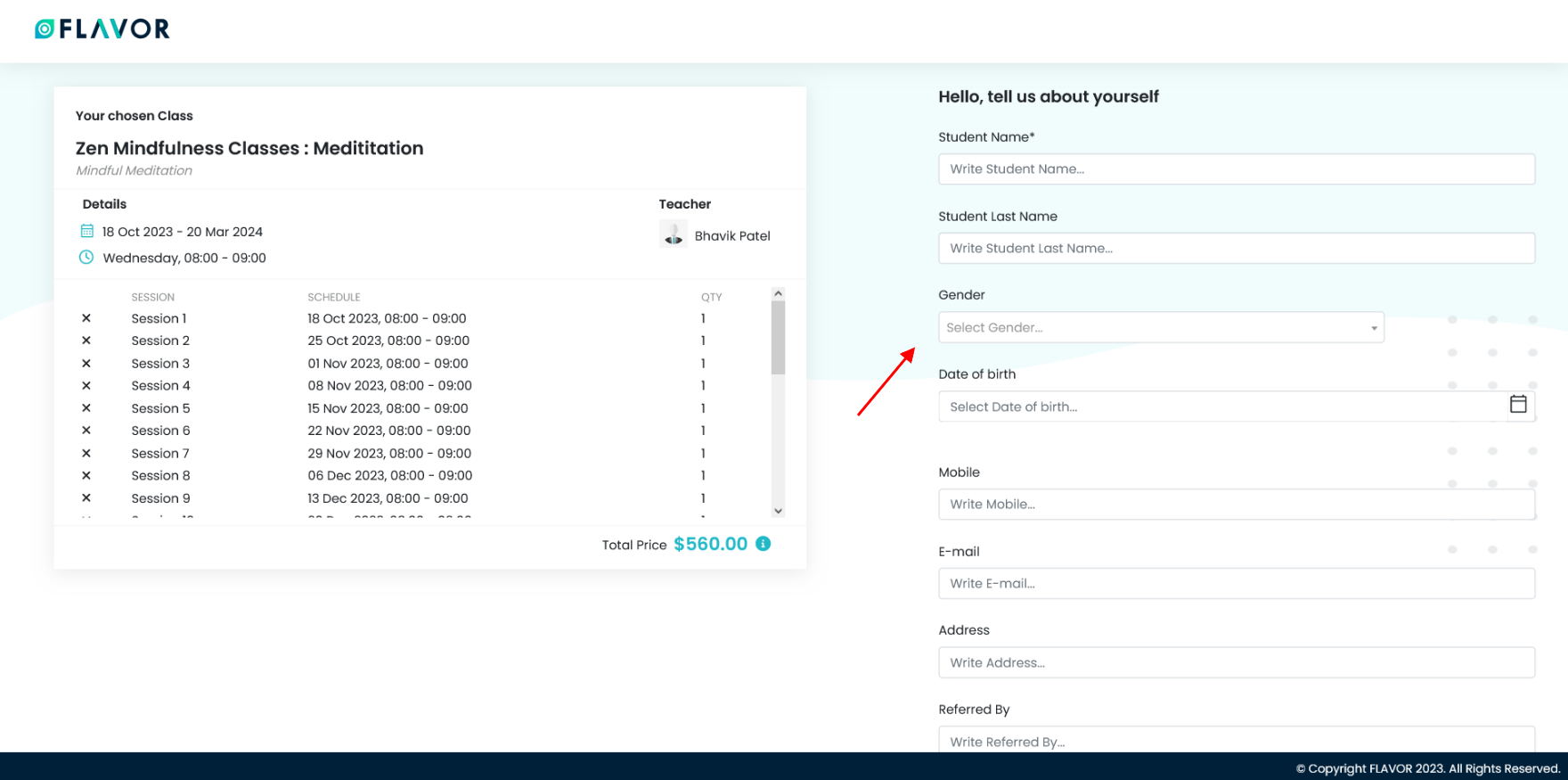 Subsequently, an email notification will be sent to the student, parent, or relevant recipient based on their notification preferences. The newly enrolled student's information, along with payment-related details, will be recorded in the school account associated with the respective class.
Need more help? Ask us a question
Please let us know more of your details and our team will reach out to you very shortly.