Launch your content
Upload your well-crafted content into our media management feature and sit back, let it meet its audiences.
In-app streaming
Now your content is live on our site! You could notify your users about it or let them discover it organically when they're ready.
In-app purchase!
Worry not, our media management is integrated to payment system. Users can proceed in-app purchase of your content directly from Flavor CRM.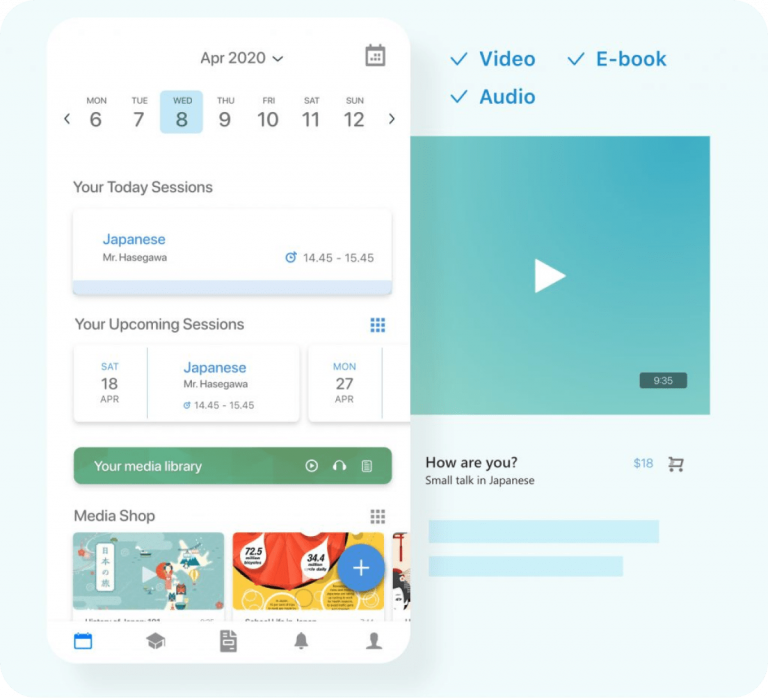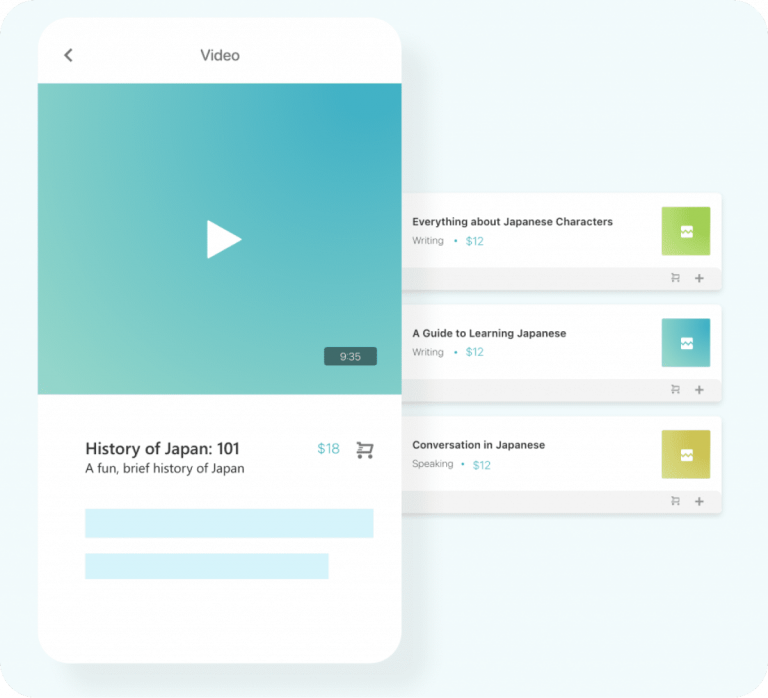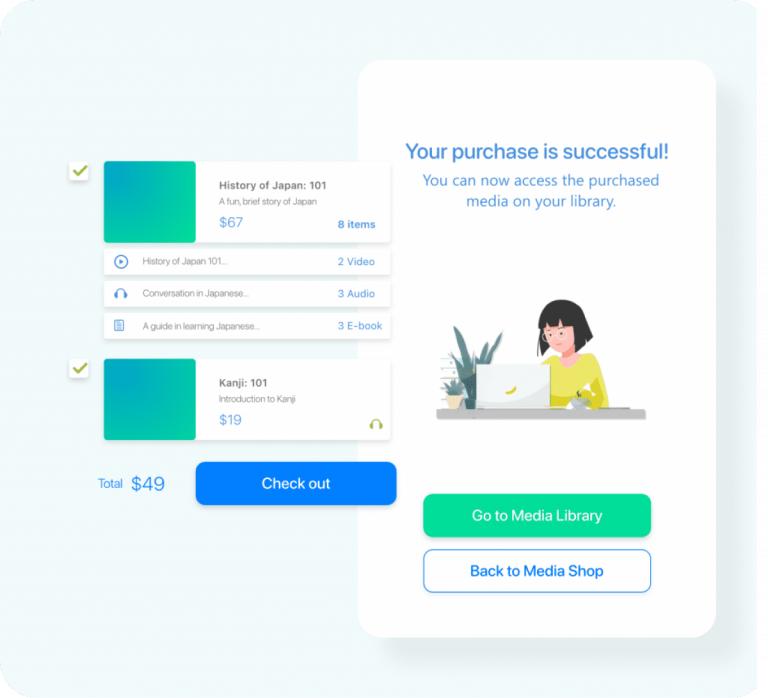 Check out other features!