Multiple communication tools
Do you have a specific message you'd like to send to your user? Easy done. Pick one communication channel (email, SMS, in-app message) that suits your need.
Broadcast to all users
Don't waste your time sending message manually one by one. Easily broadcast message to multiple users/clients. No one miss out the update!
Cloud-based contact list
Every contact you have is important for future reference. Keep them altogether and organised in our cloud-based CRM system. We'll keep it safe for you. Access it anytime you need.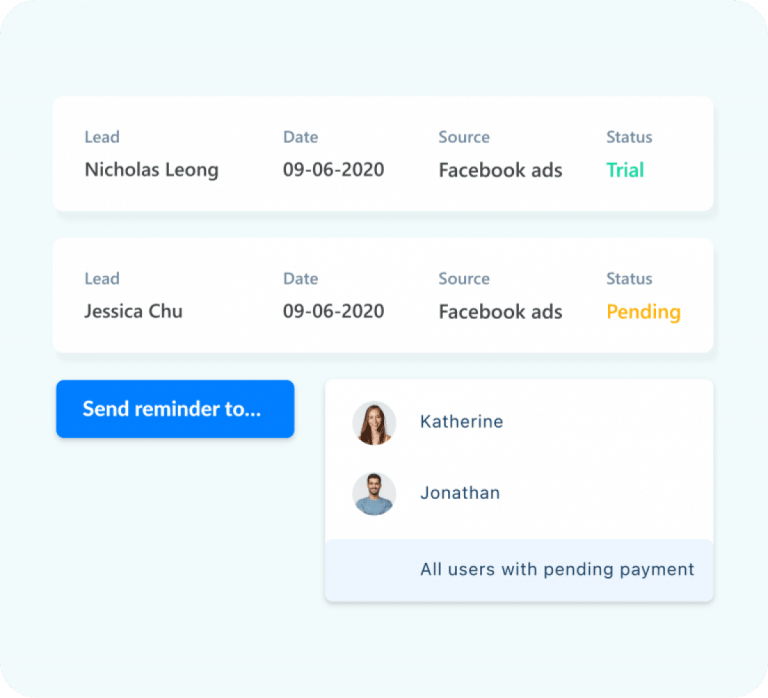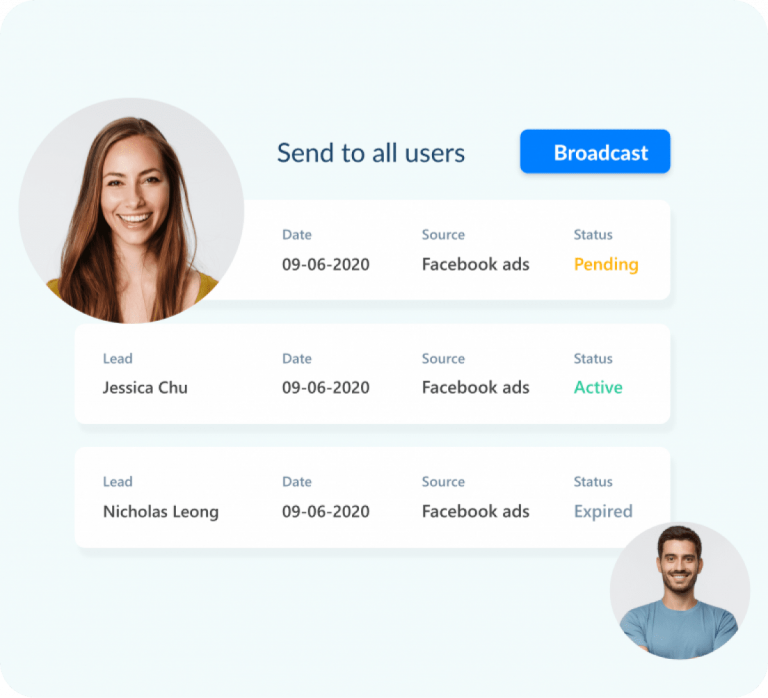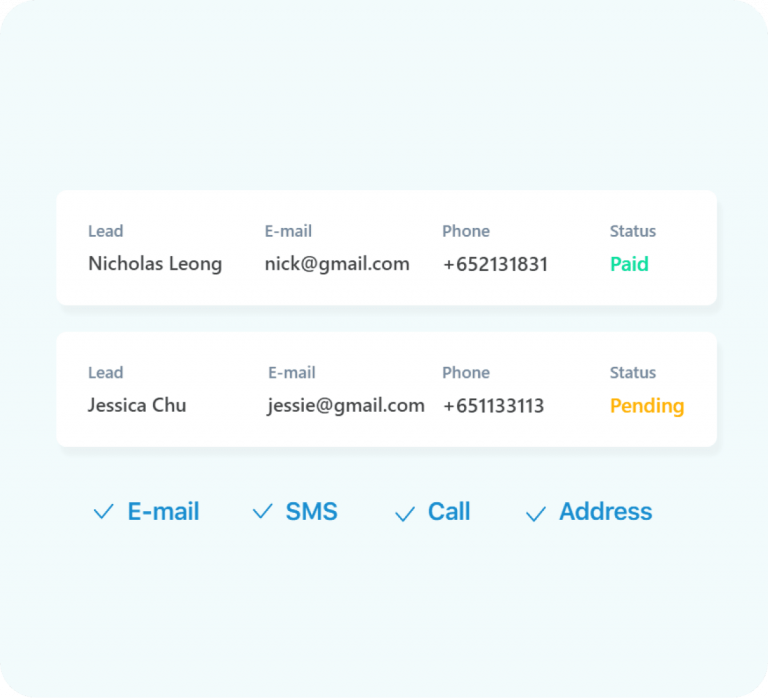 Check out other features!