Automated inbound leads
You can add leads manually, or let automation did it for you. Integrate your lead generation form to our system seamlessly.
Track and follow up
Yeay, you've got lead coming in! Assign it to your team, schedule first introduction meeting and keep track of the progress.
Convert to users
Once you've converted lead into new client, you can change the status and the system will automatically update your massive accomplishment.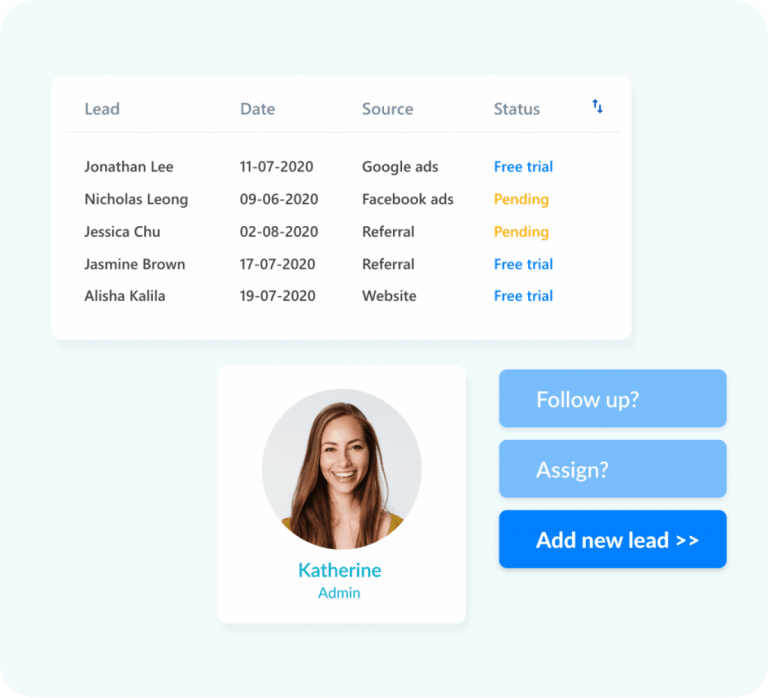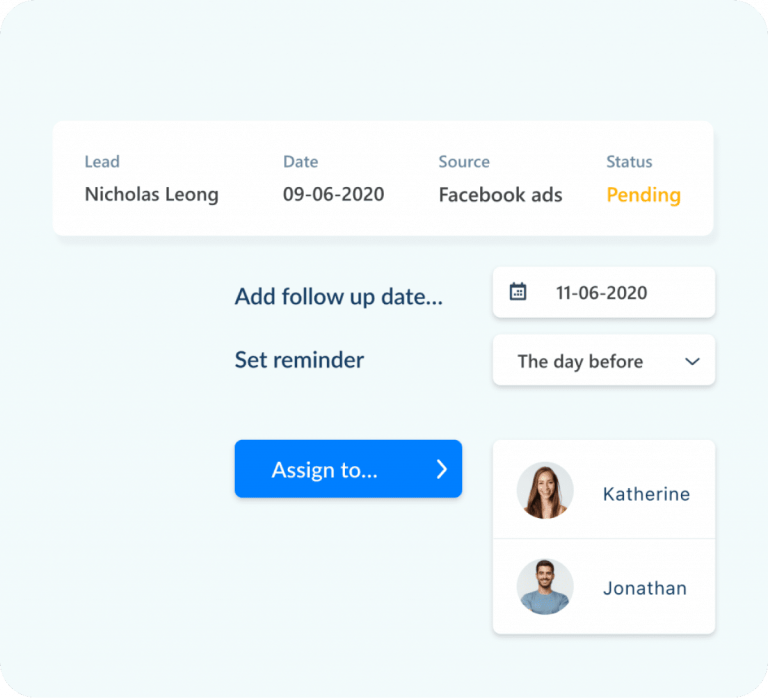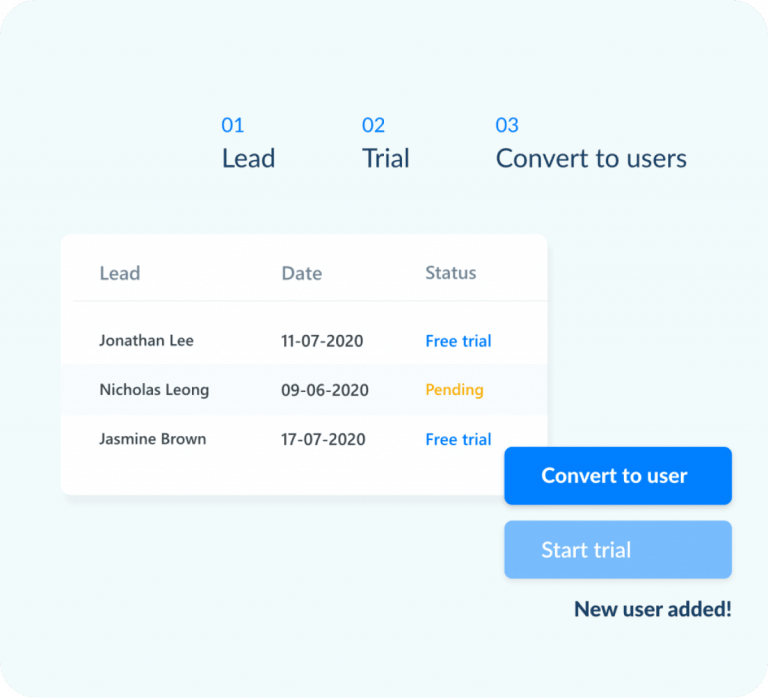 Check out other features!