5 Stages Flavor CRM Process

Flavor helps you gather, maintain, and follow-up leads. You can integrate your registration/lead forms, no hassle.

Never miss a shot. Keep your leads in one platform, get reminded, follow up on time, and assign leads to your team.

Here's where the magic happens. Find out your leads' detail and reach out to them using our dedicated communication tools.

Create an invoice within Flavor CRM, send the link to your customer, follow up, and get a real-time update when they've paid the bills.

Get an insightful report of your team sales performance to improve closure and see which member of your teams who perform the most.
All-rounder CRM system for business of all types
If you're looking for the best CRM to organise your leads, close more deals and generate more revenue, our CRM has these tools to keep you prepared.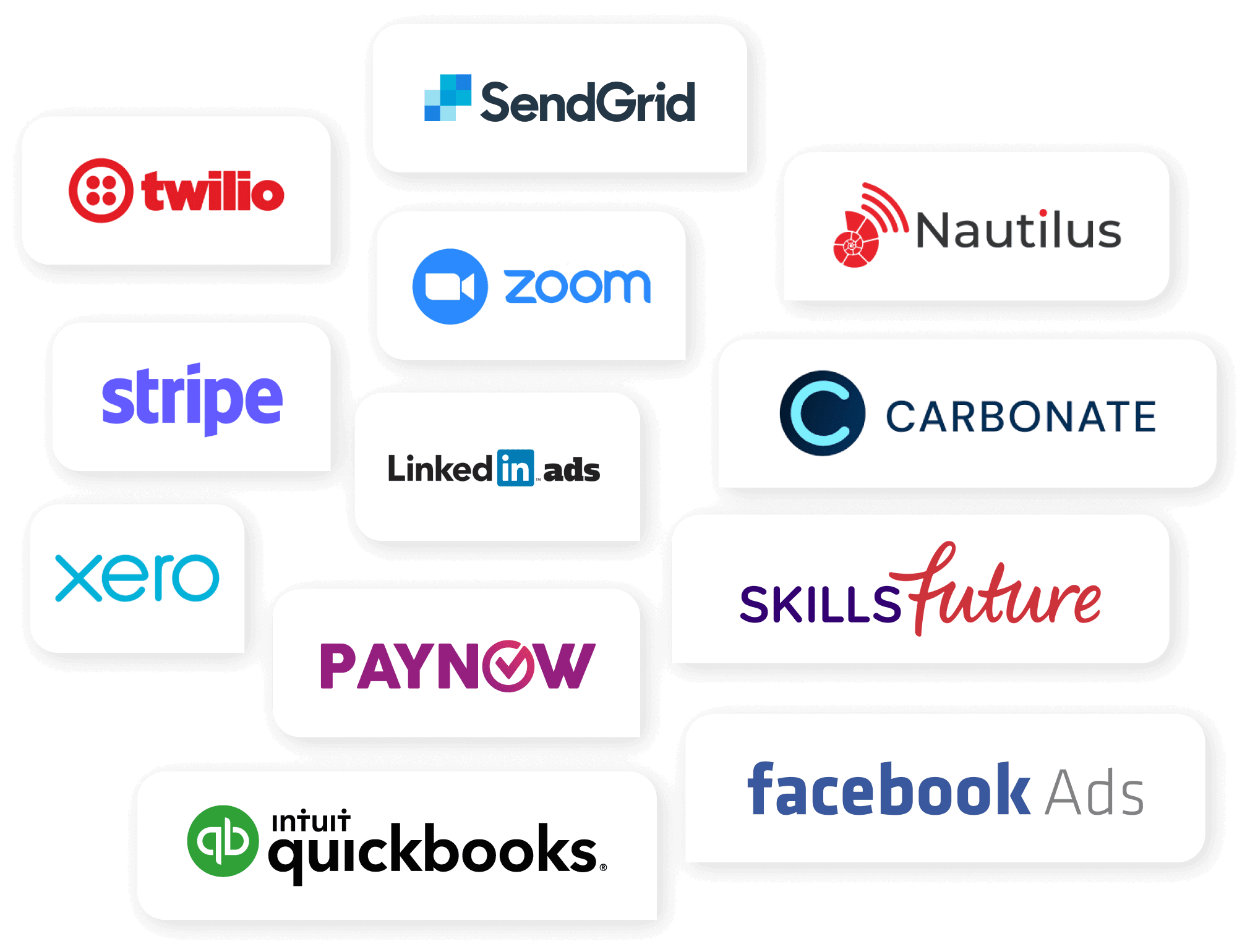 Integrated Apps
Boost your business through these reliable integrated systems
Carbonate
Quickbooks
XERO
PayNow
SendGrid
Stripe
Twilio
LinkedIn Ads
Nautilus
Facebook Ads
Zoom
SkillsFuture
The ever growing members
More and more businesses trust Flavor as their go-to CRM system. Don't take our words for as is, see what they say about us.
You'll never walk alone
We'll take care of you like family. Rest assured, our dedicated team are happy to give you our first class customer experience throughout your journey with us.
Sign up now
Let us know more about you and we will get in touch on how to help you best.
Welcome on board
Now that we have known you better, sit back and enjoy our dedicated service. Welcome to the Carbonate family!
Data migration
The next step in your journey is to provide us with your HR database so that we can assist to import into our system.
Training session
Carbonate is really user- friendly. But, our team would like to go the extra mile by giving you and your team dedicated training sessions.