The user can do the registration through the Registration form. The Registration form is available from Organization/Branch, Class, Student modules. In this article we will consider the case of Registration form in Organization/branch module. Now, through registration form, it is possible to select the class type like Trial/Remedial/Regular as per the need. Please follow the steps to learn more about it.
Step 1
Open the Registration form.
Choose the Course Name.
Choose the corresponding class.
Click on Choose Session Button.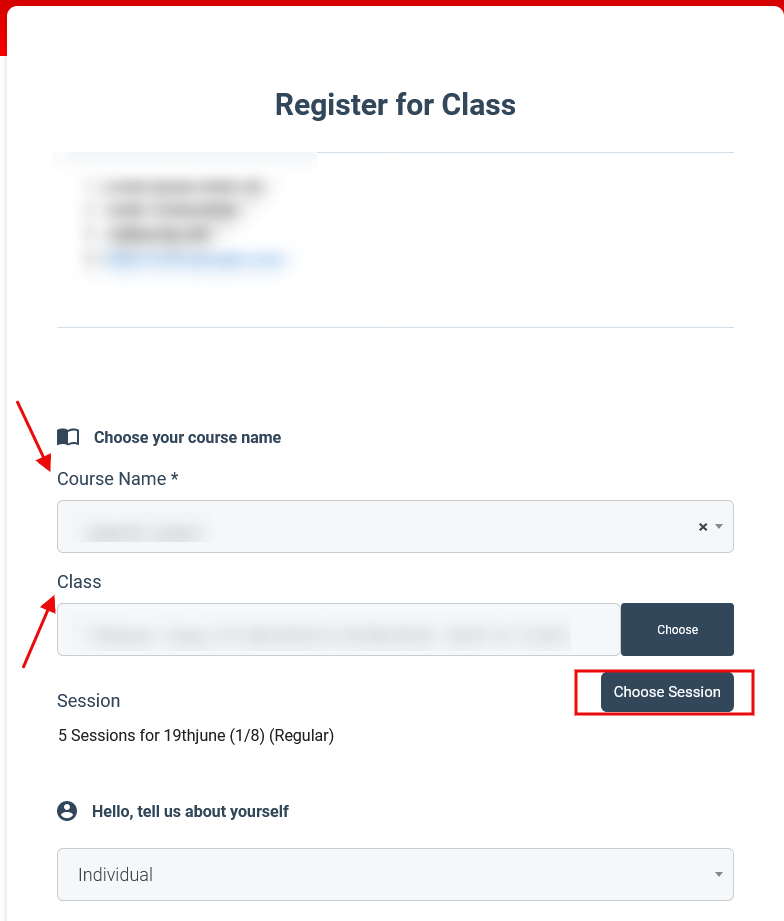 Step 2
A popup named Choose Sessions will appear on the screen.
Click on the class name.
It will expand. From there, select the Class Type viz. Regular, Trial, and Remedial.
Click on the Submit button.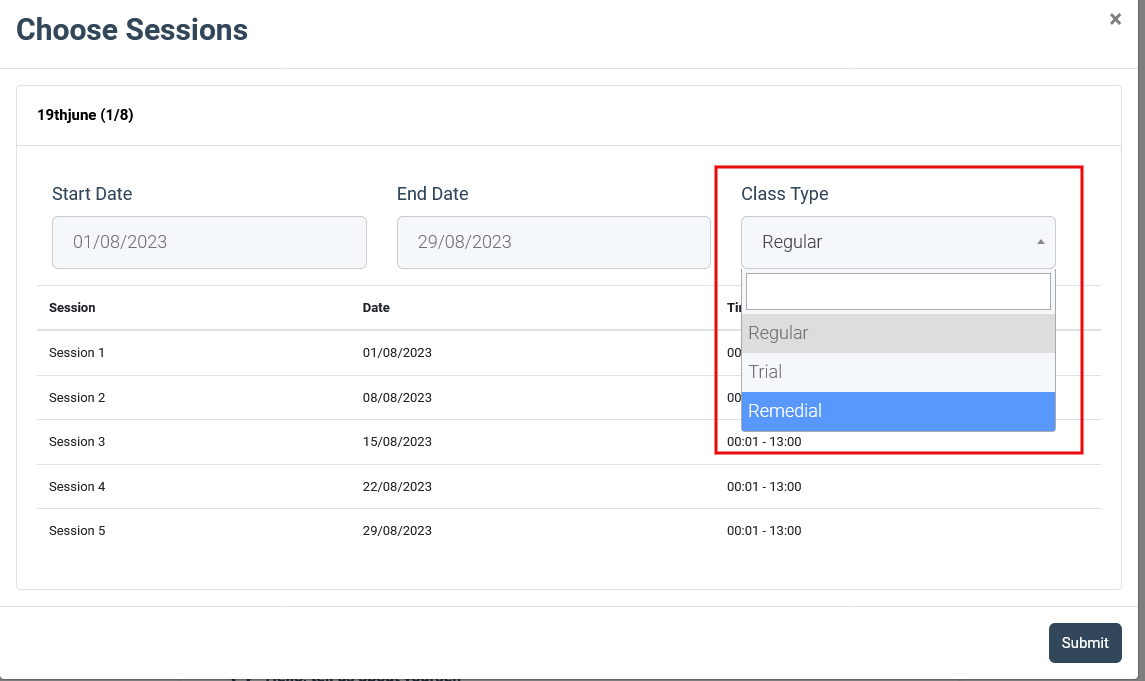 Step 3
The selected class type will be mentioned under Sessions.
Fill the rest of the details and then click on the Submit button.
Note: If the Class type is chosen as Trial then class Trial fee will be applied for that registration if trial fee is set in that class.
Need more help? Ask us a question
Please let us know more of your details and our team will reach out to you very shortly.