Introduction
The setting for Last Make up date has been given to avoid the overcrowd of classes in the dropdown while creating make up class from the existing class option. 
Step 1
Go to the Settings from the classes module. It will navigate to Class settings page.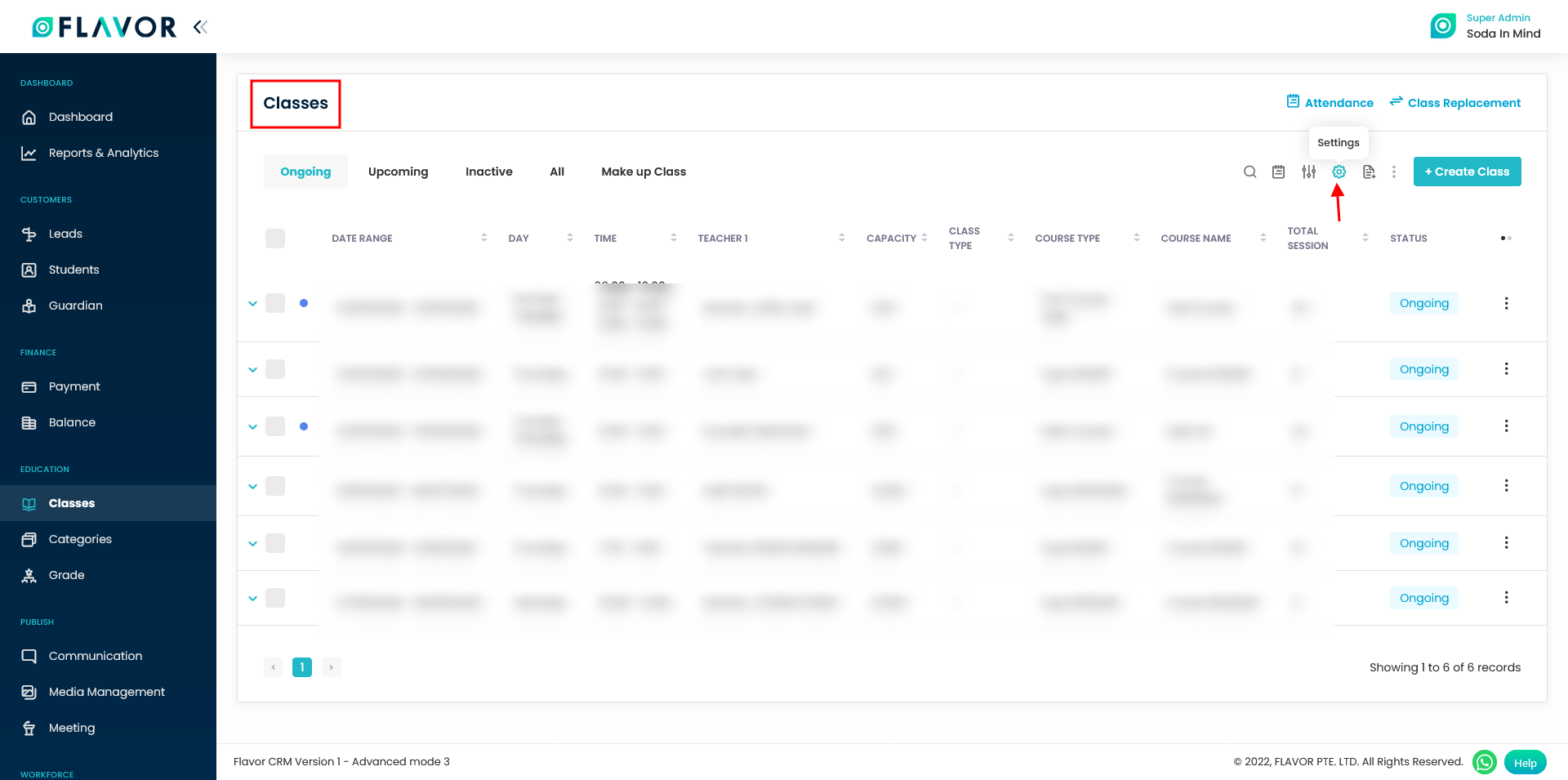 Step 2
In the Class settings, scroll down to class section. Enable the switch for Enable last make up date.

Step 3
You can set the last make up date based on numbers of Days/Hours and Before/After the class starts.  For example, if it is set as 2 days before class starts, then you can create make up class till two days before the class starts. After that, the session will not be visible to the user. 
Note: To use this setting, you should have any make-up class already created.

Step 4
You can set the Make up Last date from Class edit page too. This means that after the set date this make up class will not be visible while rescheduling for a makeup class. This set date will have higher priority then the one which has been set in the class settings while enabling Enable last make up date.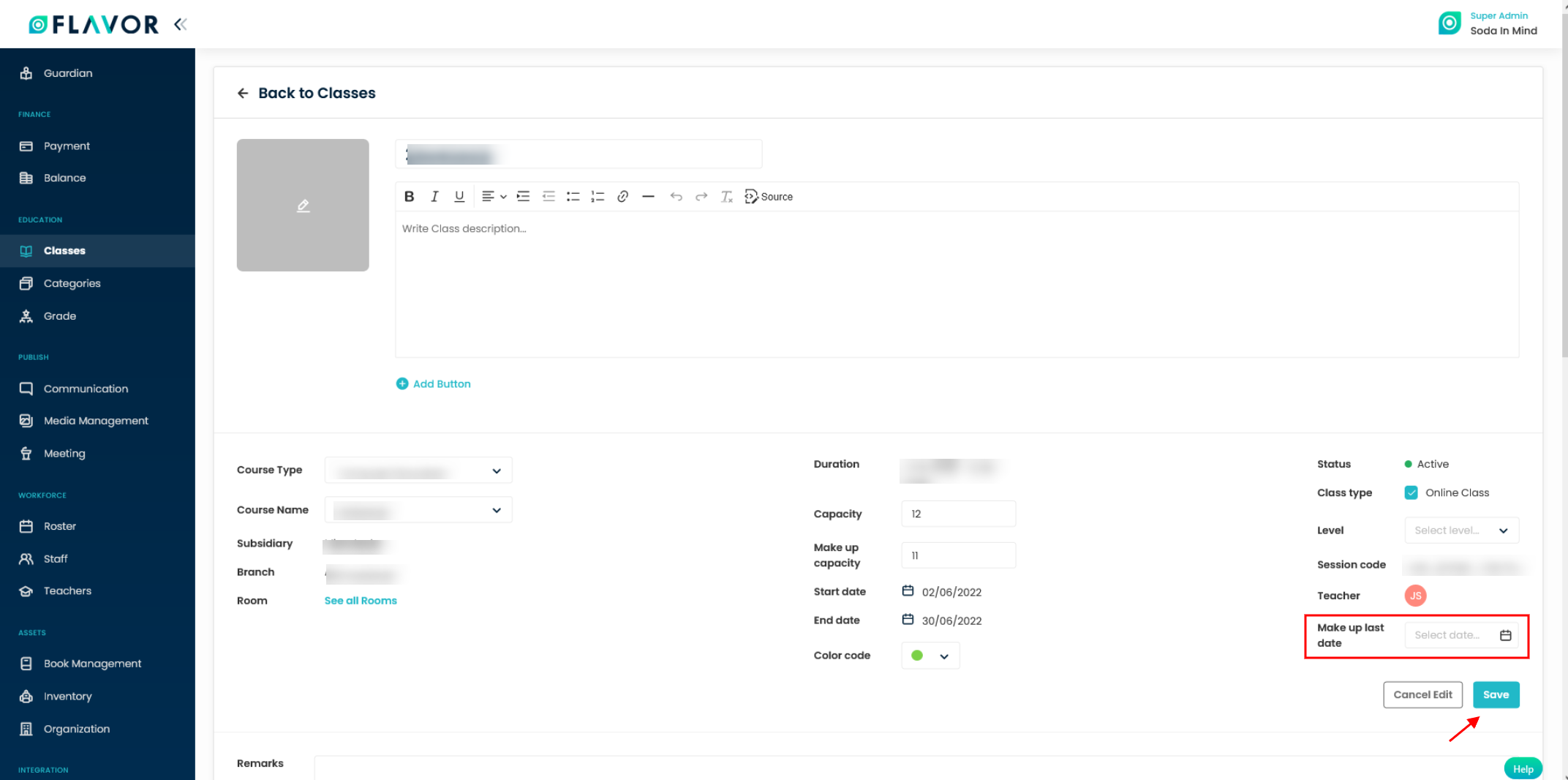 Need more help? Ask us a question
Please let us know more of your details and our team will reach out to you very shortly.