In this article you will learn how to add multiple time slot while creating a class. For this you need to login to the Flavor System. You will be redirected to the Flavor Dashboard page. Go to the Classes from the left side menu of the Flavor System. Next you will be in the Classes Module page.
Now, follow the steps given below:
Step 1
Click on the Create Classes button.
You will be navigated on the Create Class Page.
Fill the Class info section and Click on the Next Button.
Step 2
In the Set Schedule section, select the Room, Teacher.
Select the Type as Repetitive Class.
Select the duration as Monthly Smart Schedule, Term-Based or Custom Period.
Based on the selection Select the Dates, select the day of the week.
Select the Start Time and End Time.
For multiple time slots, click on Add another slot.
In case, you want to delete the extra added time slot, you can click on the cross icon.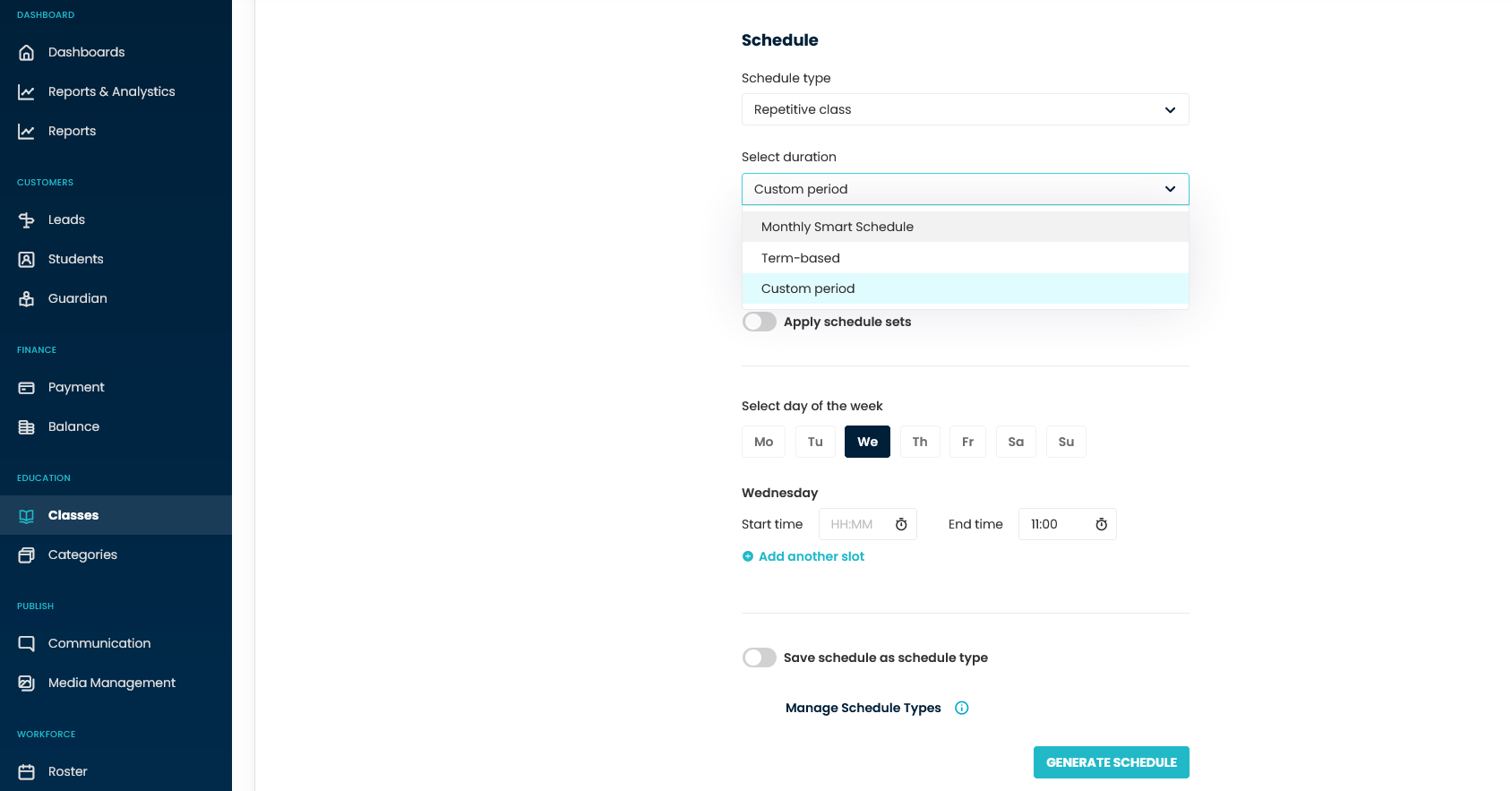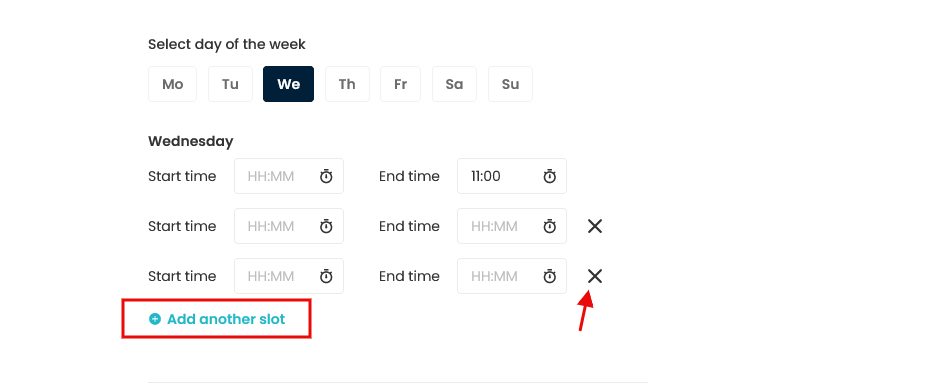 Step 3
Once this is done, you can generate schedules
Click on Next button.
Fill the Payment details.
Click on Save Class.
Need more help? Ask us a question
Please let us know more of your details and our team will reach out to you very shortly.