Introduction
The Quiz module has been introduced to conduct online test in an effective way and there is no loss of time to check the paper. If you want to check Everything about Quiz module, click here.
Column Sorting
All quizzes will be shown in Tabular Format. You can sort the data by clicking on Column Sorting Arrows in Table's Header.
Column Visibility
You can sort columns by clicking on the Ellipsis Icon, you will get the pop-up form named Select Data to View. Mark the columns you want to see and unmark the ones you don't want to see in the table. After this procedure click on the Apply Filter button.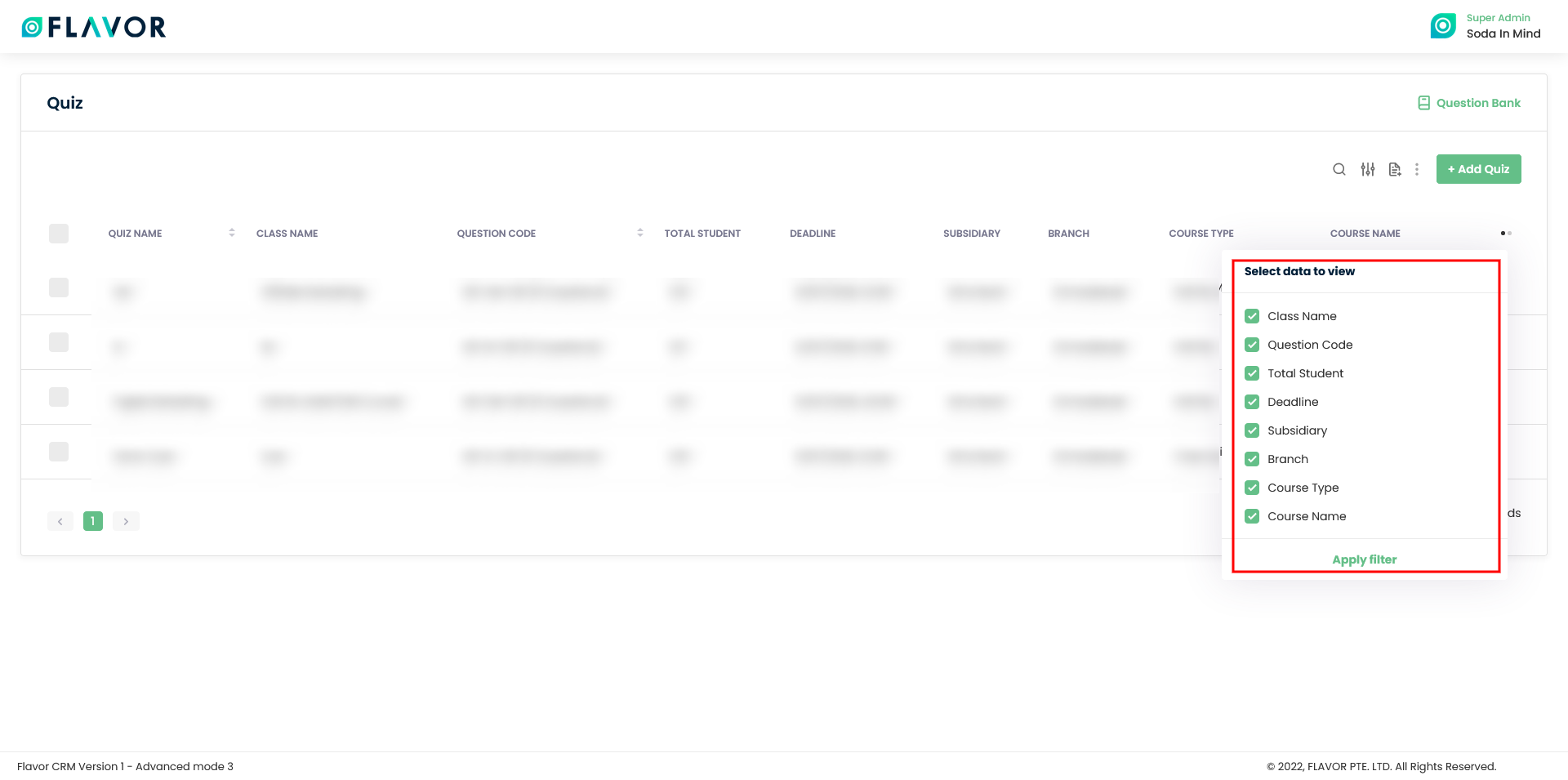 Expand Records
At the starting of all records, there is an Expand Button (Down Arrow), after clicking on this button a record will be expanded. From here will get the entire information of any quiz. You can collapse the record by clicking on the same button.
To view the Quiz details page, click on the particular record. It will navigate you to the Quiz view page.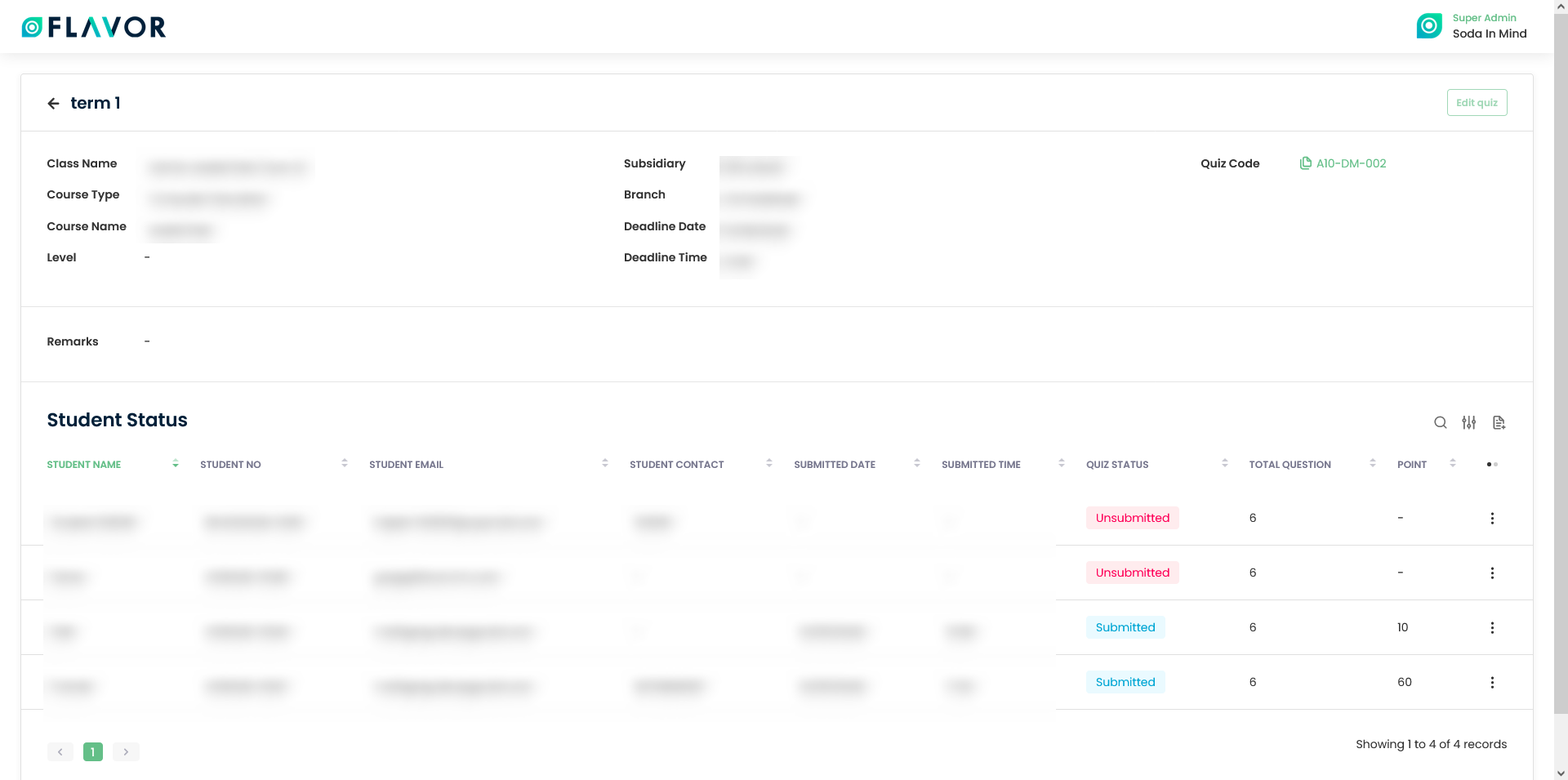 Need more help? Ask us a question
Please let us know more of your details and our team will reach out to you very shortly.