Introduction
This article is to know as to how to import Zoom class attendance.
To know how to integrate with Zoom, click on the link.  
To know how to create Zoom link to a class, click on the link. 
Zoom links need to be created in Flavor. After the link is created admin sends the link to all students who have enrolled to that particular class using the sent email functionality. The student should be logged in to zoom using the same email as it was saved in the student profile.
To import the Zoom class attendance, follow the below steps:
Step 1
Click on the particular class from the Classes listing page.
Scroll down and click on Attendance Tab.
Select the particular attendance record where zoom class attendance need to be imported.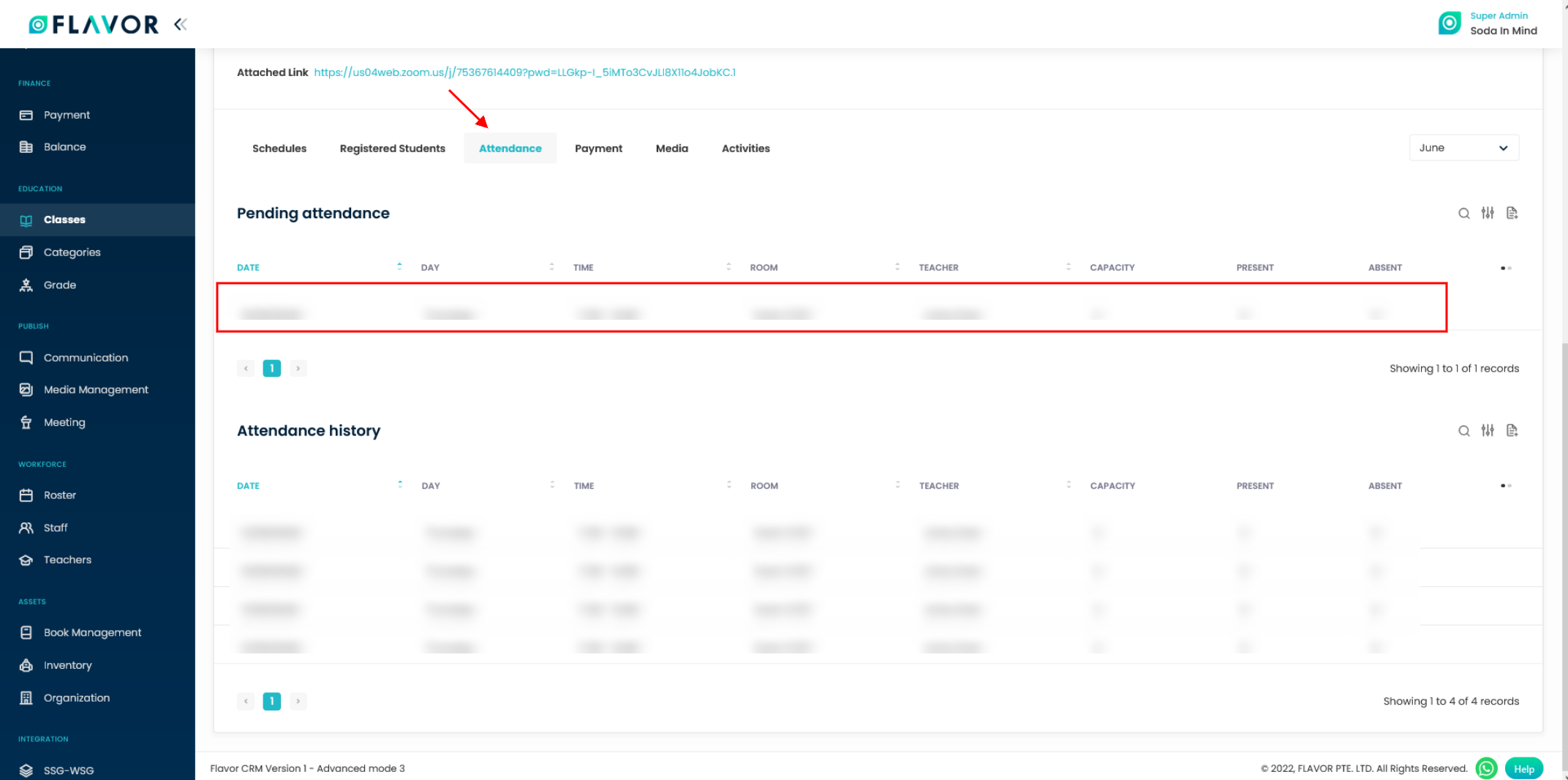 Step 2
A popup will appear on your screen.
Click on Import/Export icon button.
An action popup will appear.
Click on Import option.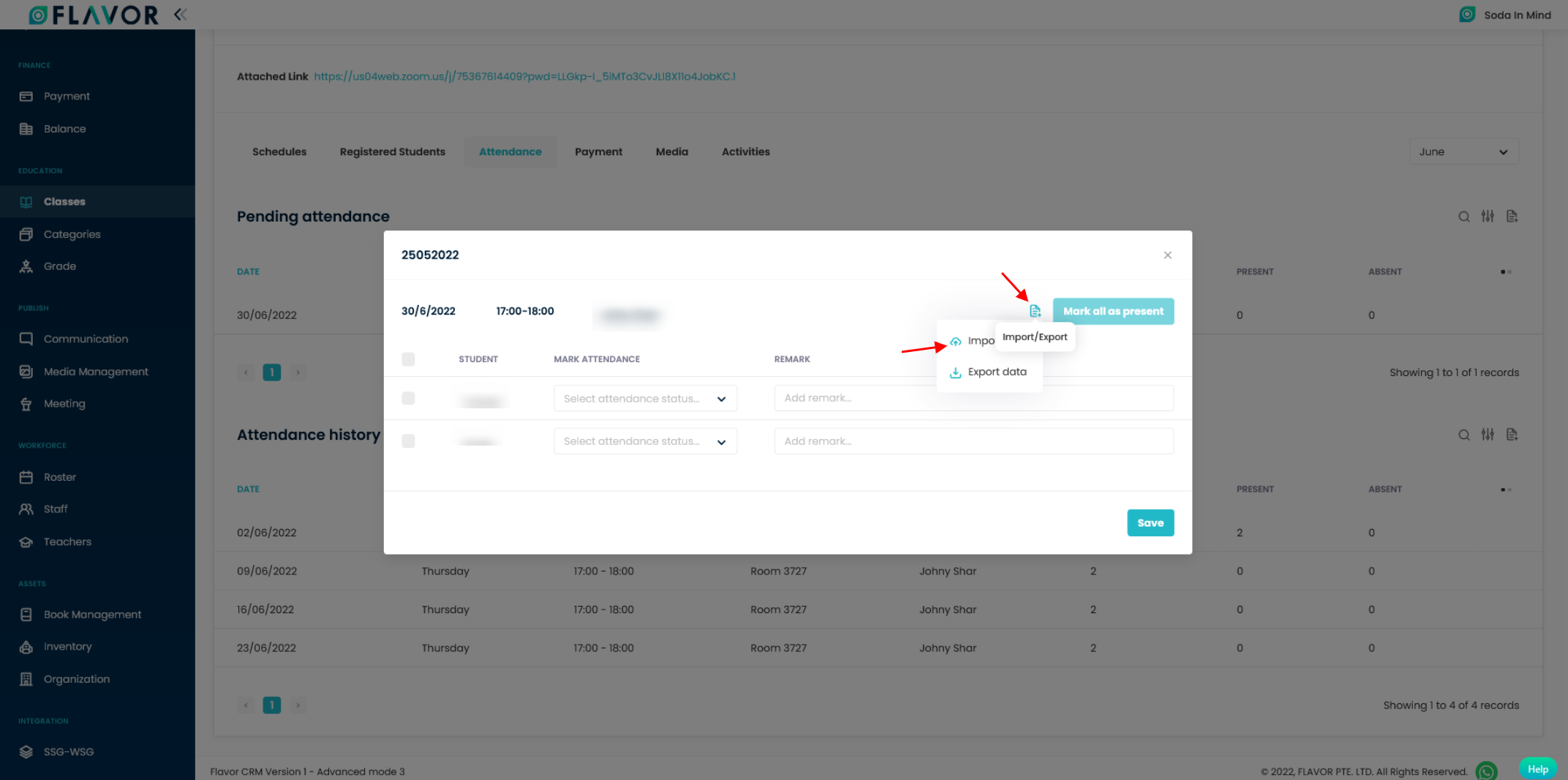 Step 3
A popup named Import data will appear on your screen.
You can either download the template from the Download button and fill it and then upload.
Or you can directly upload the exported zoom file.
Click on Import button.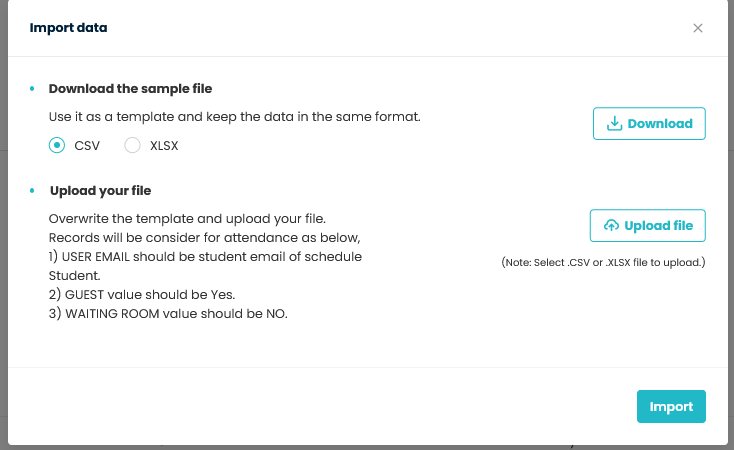 Step 4
Records that will be inserted will be shown in a popup.
Click on Submit button.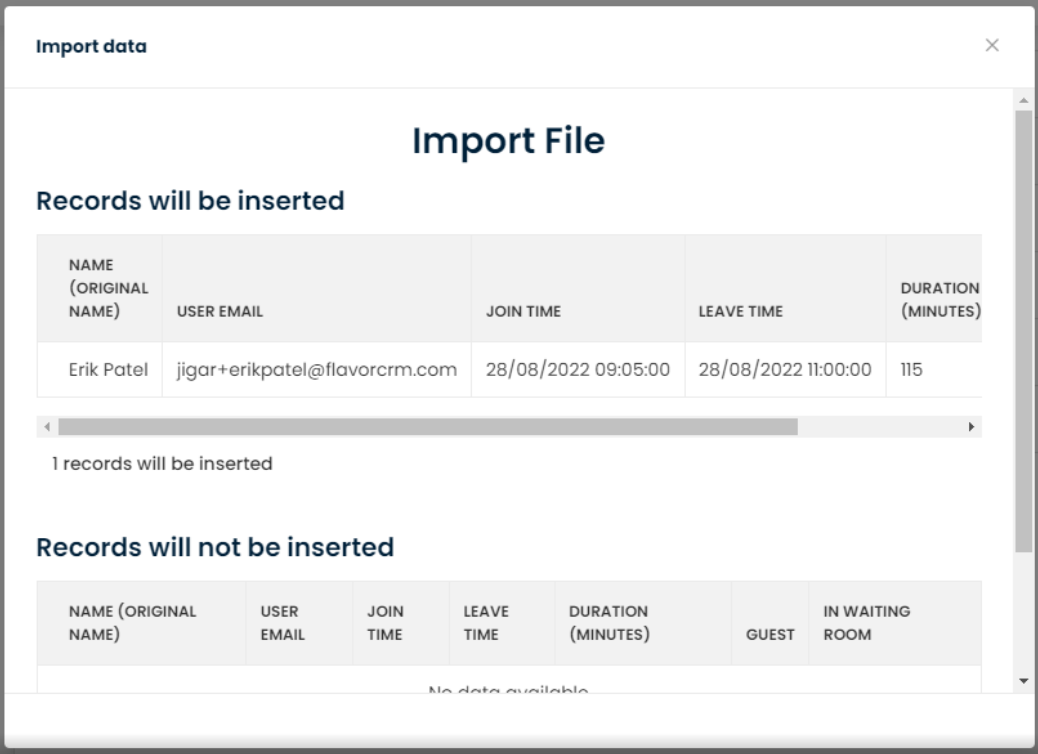 Need more help? Ask us a question
Please let us know more of your details and our team will reach out to you very shortly.