Introduction
In this article you will find as to how to import schedule into the created class from the class view page.
Step 1
Go to the Classes from the left-side menu of the Flavor Edu portal.
Click on the particular class.
It will navigate you to the class view page.
Step 2
On the class view page, scroll down to the calendar view. 
On the right hand side, click on the Import Schedule icon button.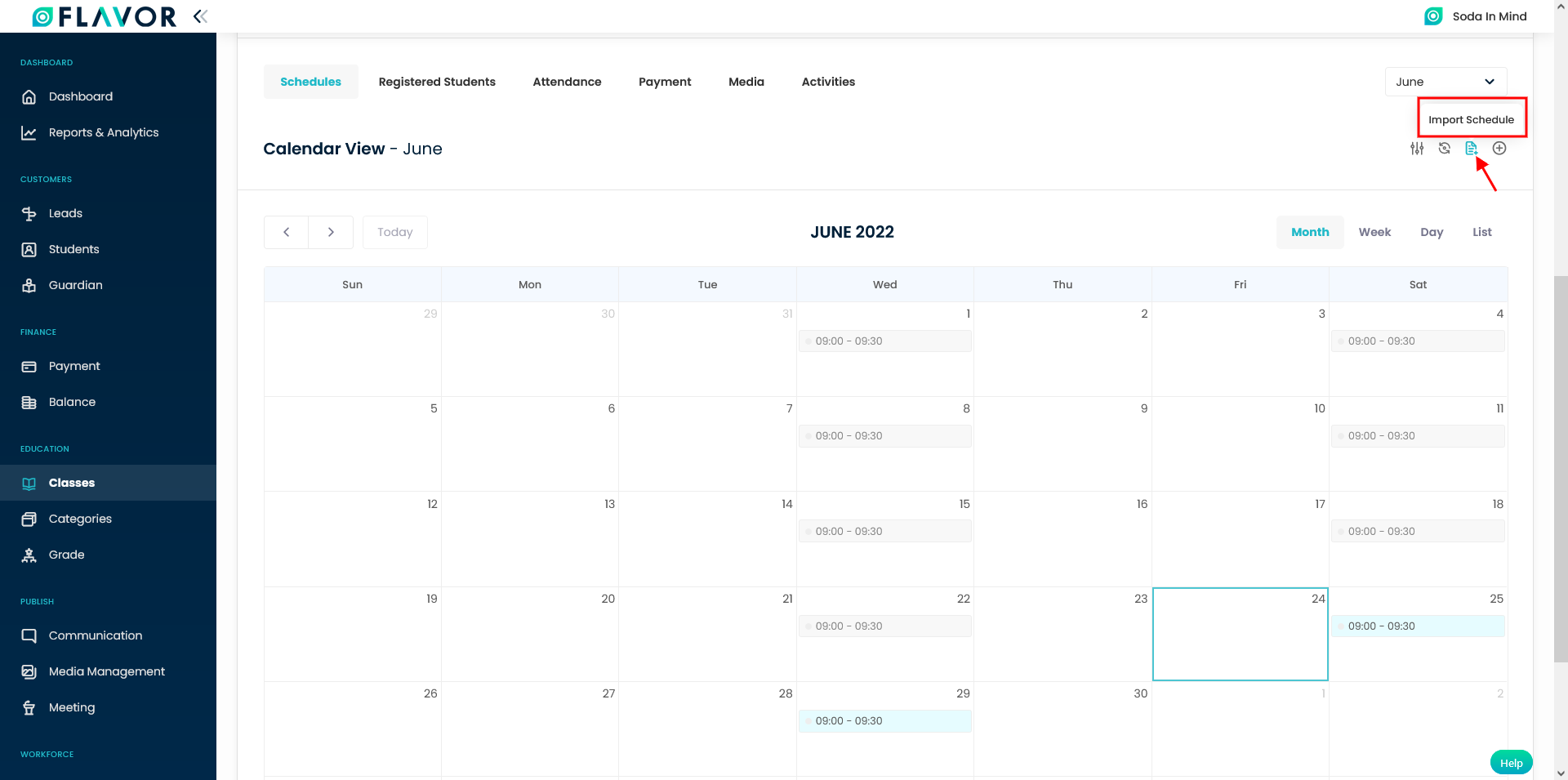 Step 3
A pop up named Import data will appear on your screen.
Click on the Download button to download the template.
You can download the template in two formats viz. CSV and XLSX.
Fill in the template and save.
Click on the Upload file and browse for the template saved.
Click on Import button.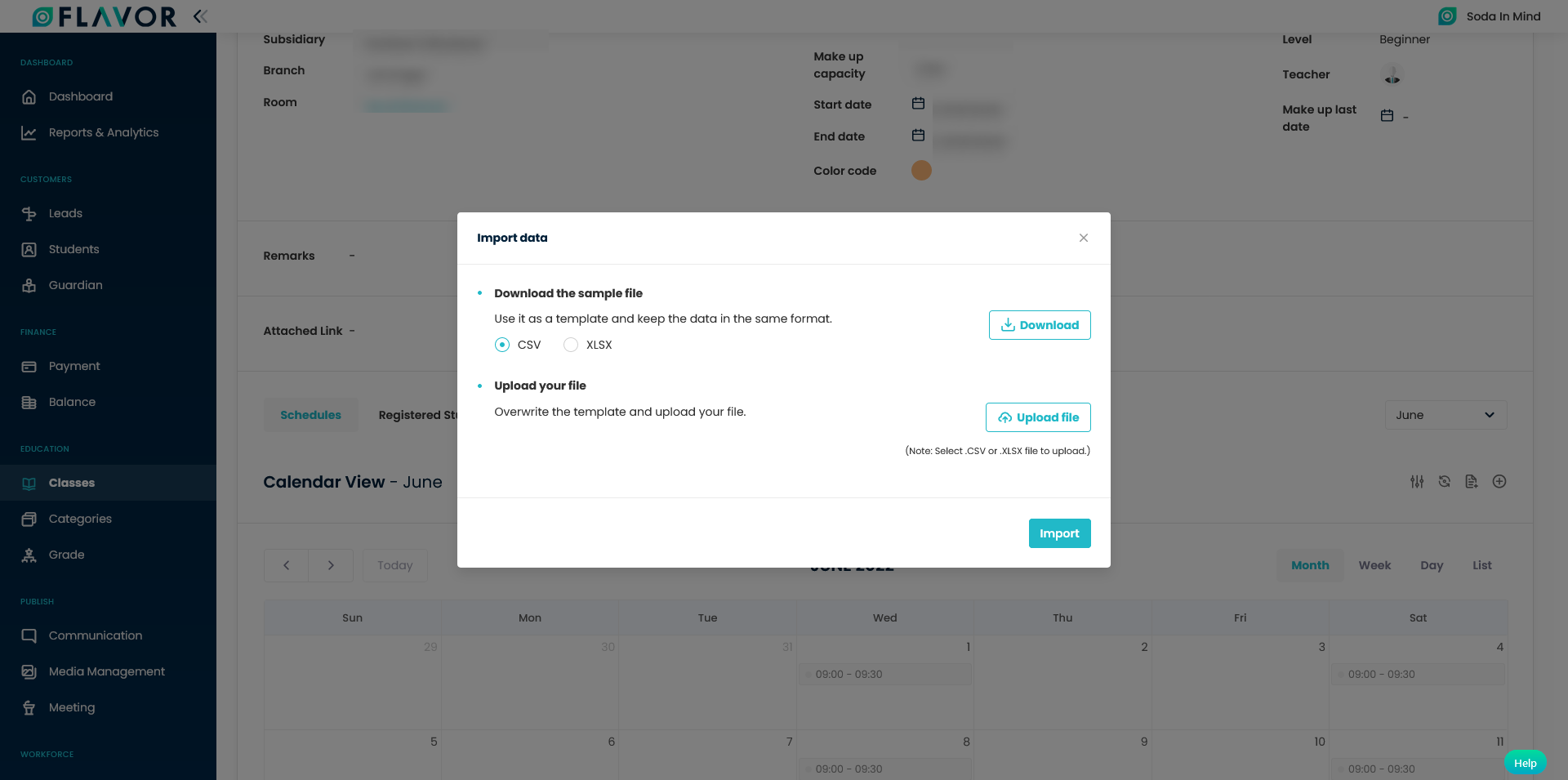 Need more help? Ask us a question
Please let us know more of your details and our team will reach out to you very shortly.