Step 1
Login to the Flavor Edu Portal.
Go to the student module from left menu.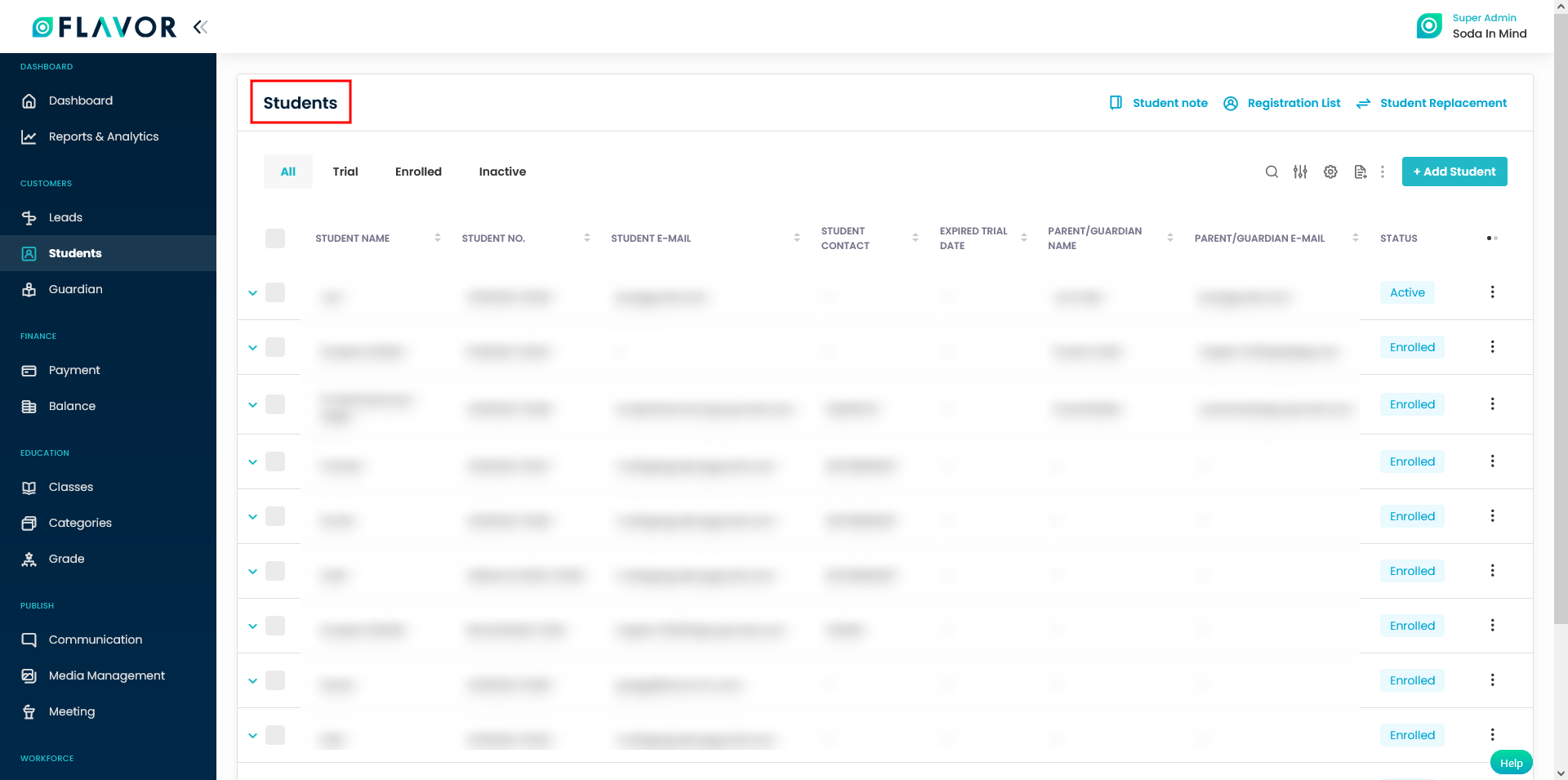 Step 2
Click to a particular student.
The Student view page will open.
Scroll down, click on Schedule Tab.
Click on Add Class button.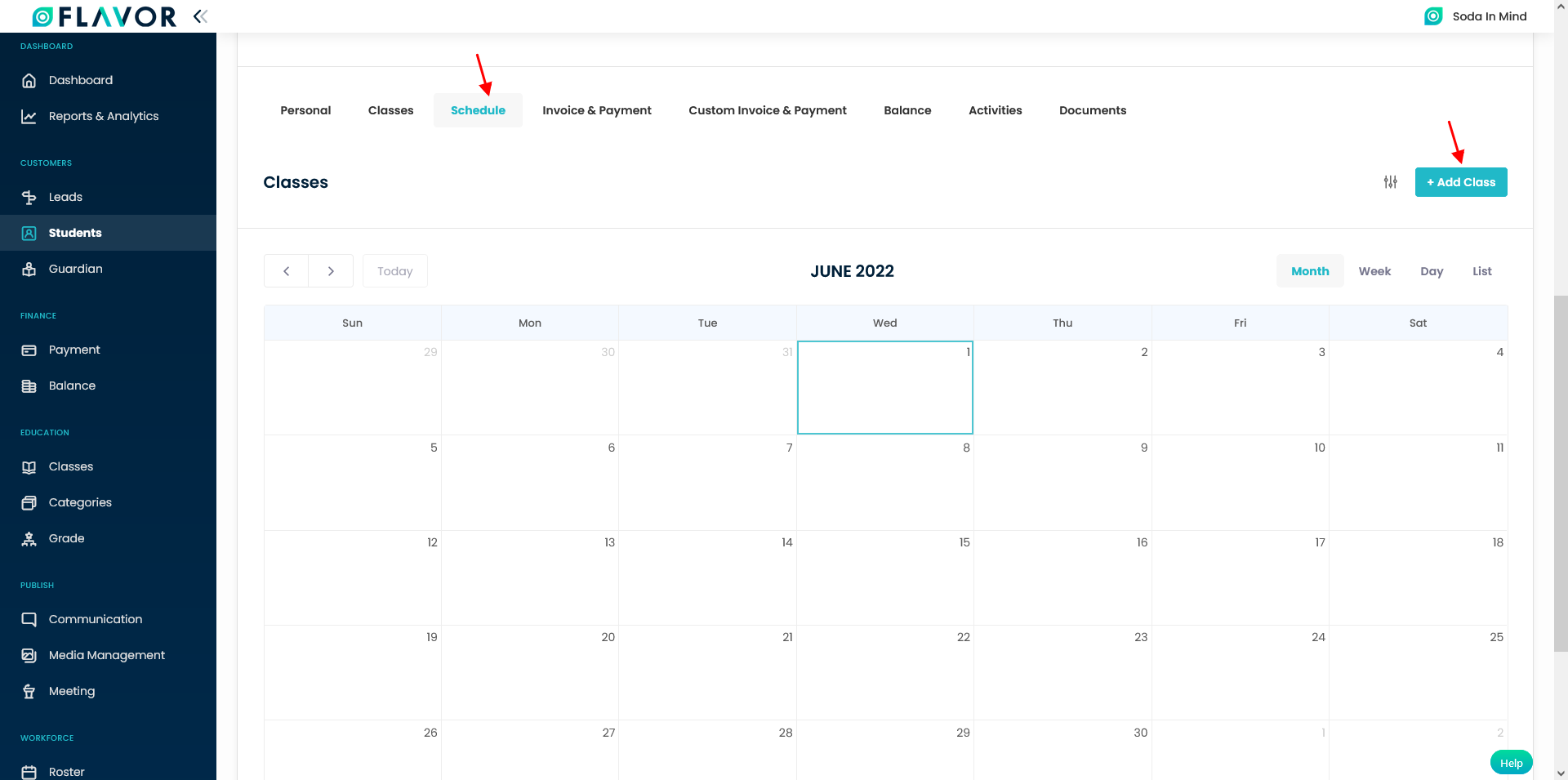 Step 3
Once you click on Add Class, a pop up will appear with list of classes. 
Click on any class you want the student to register. 
Click on + Add Class button on the op up window.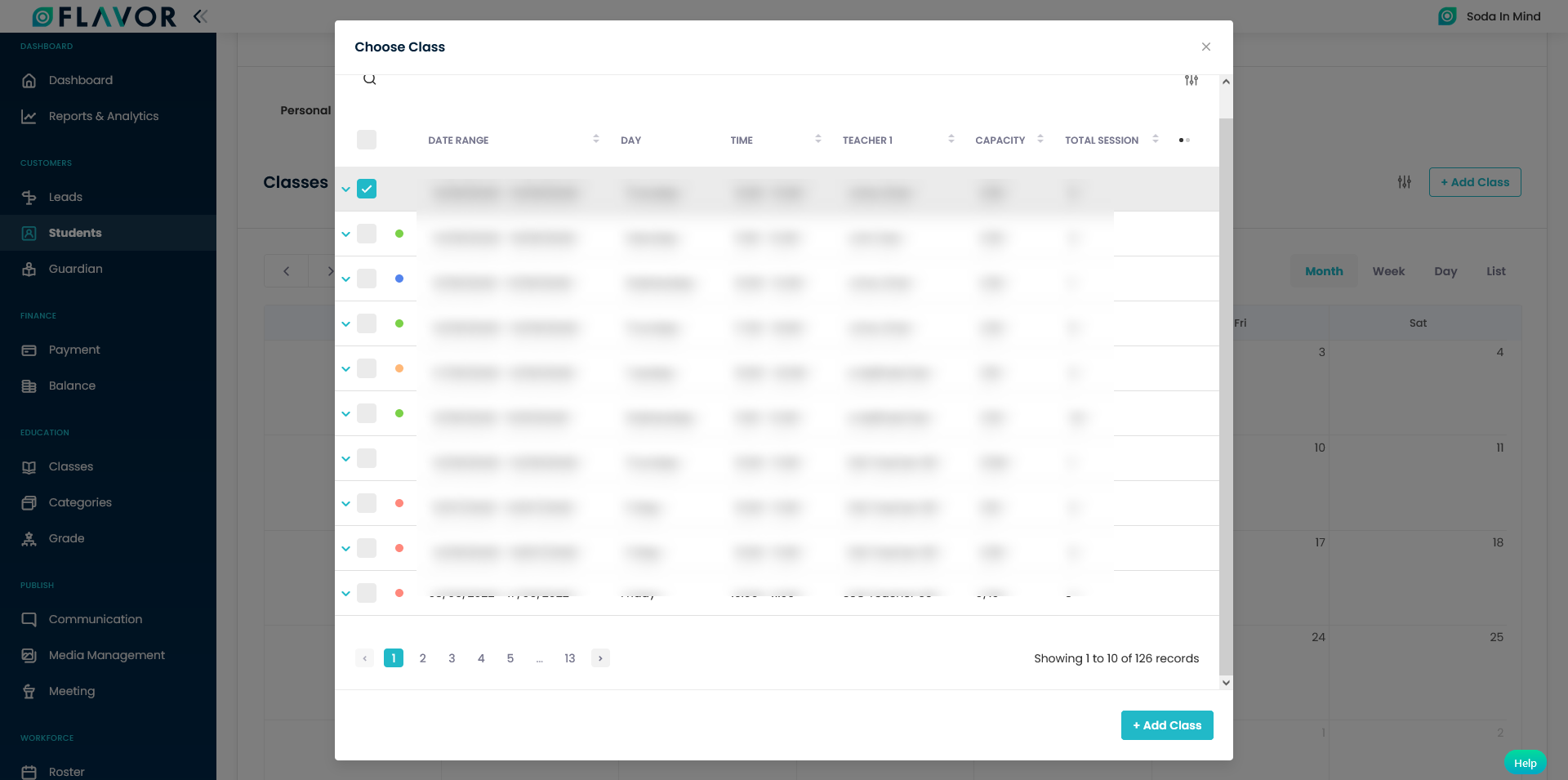 Step 4
After clicking on + Add Class button, it will navigate you to the Add Class page. 
Scroll down to the Class being added. 
Click on down arrow button.
You can see the payment details as per the School level defined for the student. 
Click on Save button.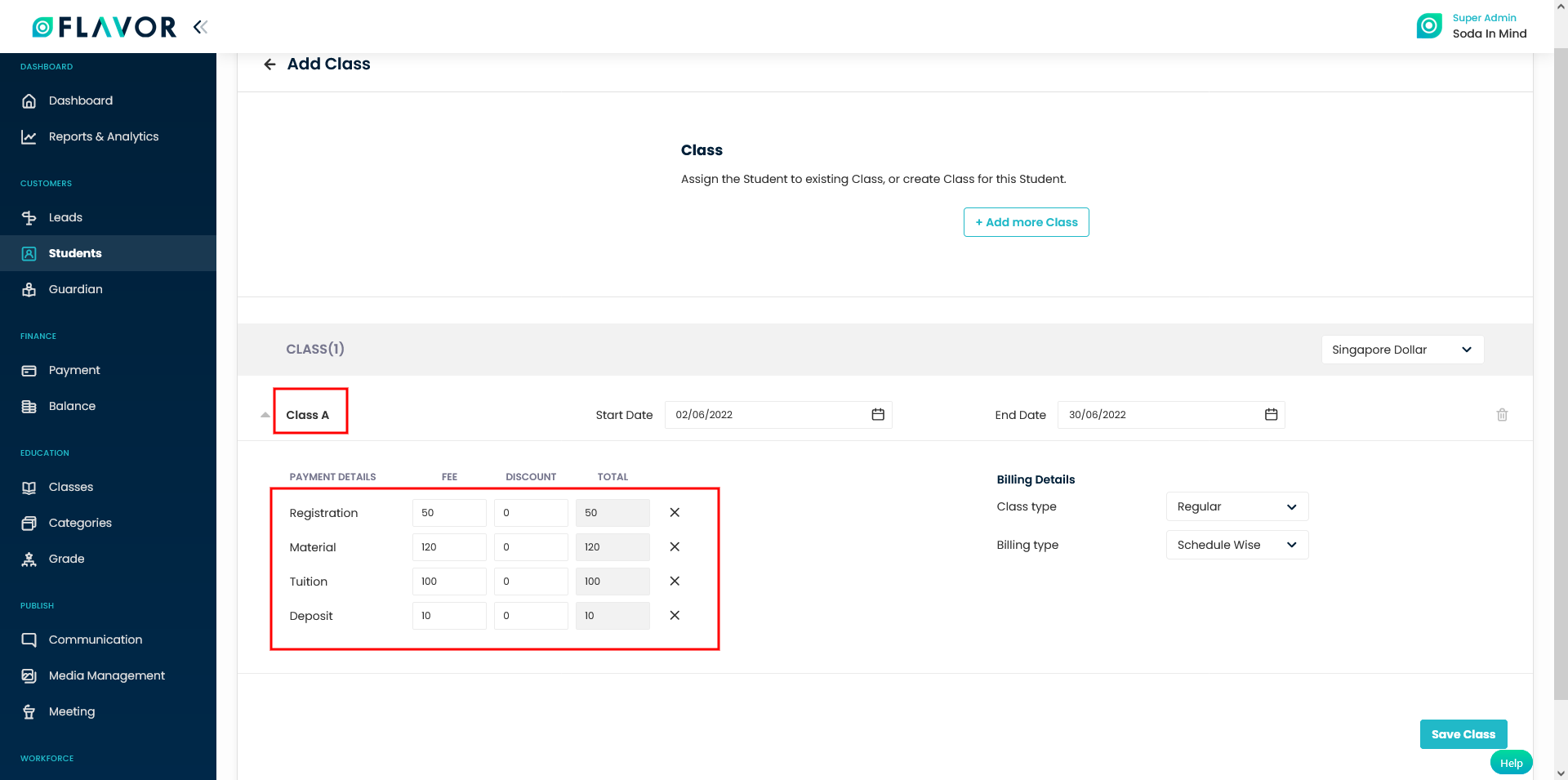 Need more help? Ask us a question
Please let us know more of your details and our team will reach out to you very shortly.