Step 1
Login into Flavor CRMs dashboard using the link. Enter the Username and Password and click the Log in
https://app.flavorcrm.com/.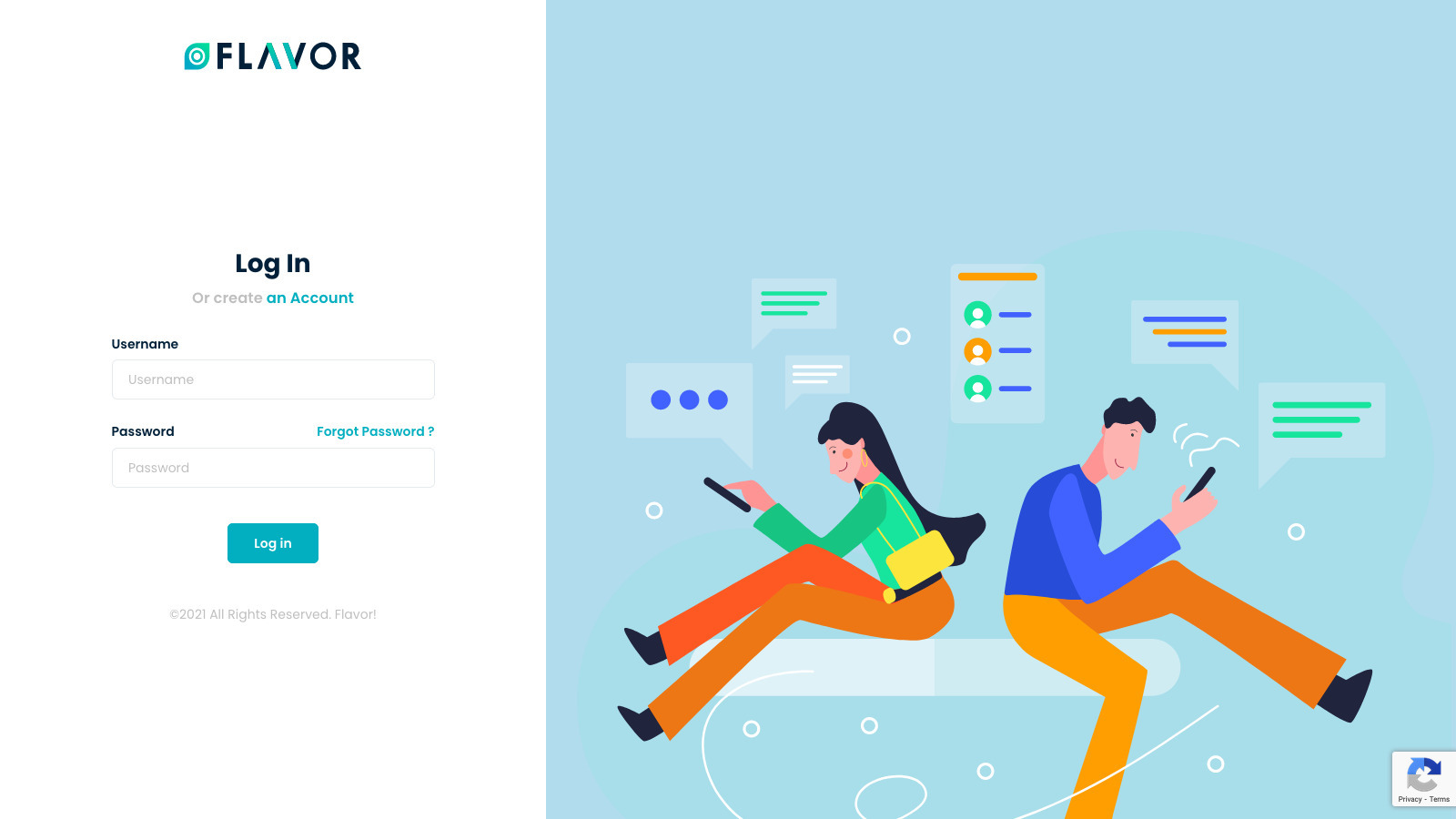 Step 2
Once logged into the admin panel, click on Classes from the left sidebar.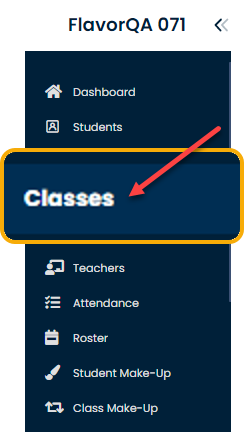 Step 3
Classes page will be opened, select the class from the select and click left click on mouse button to go into the classes details page.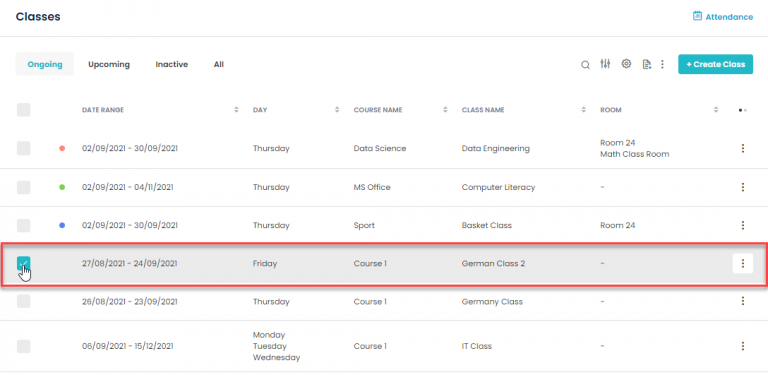 Step 4
The classes details page will show there is no room assigned to a class. Click on the Edit Class button 

Step 5
Once clicked on Edit Class, all class details page fields will become editable. Click on the Update Schedule icon.

Step 6
Select the room for each session. Select the same room if the session is going to be held in the same room and click the Reschedule button to save the changes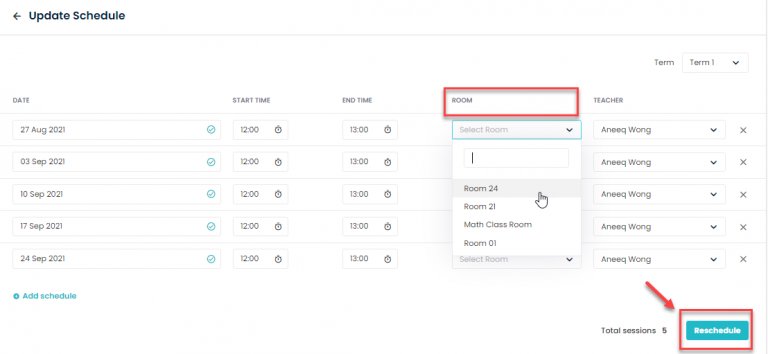 Need more help? Ask us a question
Please let us know more of your details and our team will reach out to you very shortly.