Step 1
Login into Flavor CRM.
Step 2
Click on Classes from the left sidebar.

Step 3
It will take you to class list and click + Create Class button.

Step 4
There are 3 main sections required:
Fill Class Info
Set Schedule
Fill payment details

4.1
Fill Class Info

Select the Subsidiary: Select the Subsidiary from the list.
Branch from the list: Select the Branch where your class will be conducted.

4.2
Fill the Class Information

Course Type – Optional
Course Name
Class Name
Level – Optional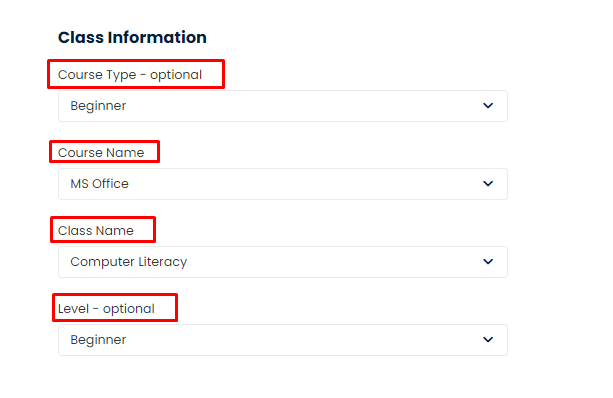 4.3
Details

Max Capacity of Students: Enter the maximum number of students to be enrolled in the class.
Make up capacity – Optional: Enter the make up capacity if it is required otherwise leave it blank.
Remarks – Optional: Add Remarks for the students, if necessary, before joining the class.
Class Type: If Online Class mark the online class. If Class is conducted Online, mark the Online Class otherwise uncheck it.
Start Class Immediately: Check Start Class Immediately only if you wish to start after adding.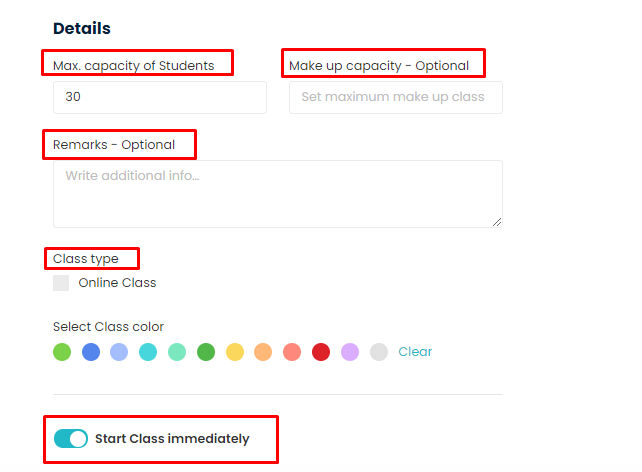 4.4
Set Schedule

Select the Teacher for the Class.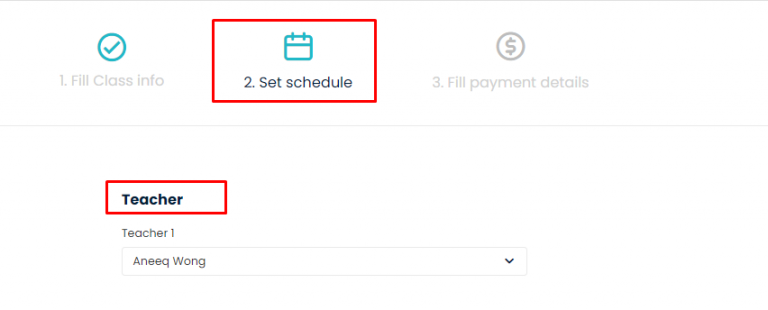 4.5
Schedule

Schedule Type: Select One Time Class.
Select duration: One Day or Multiple Days in a row.
Select the Class date.
Select Start Time and End Time.
After entering the fields, it will generate Schedule Automatically based on Dates and Time Mentioned.
Click on Next button.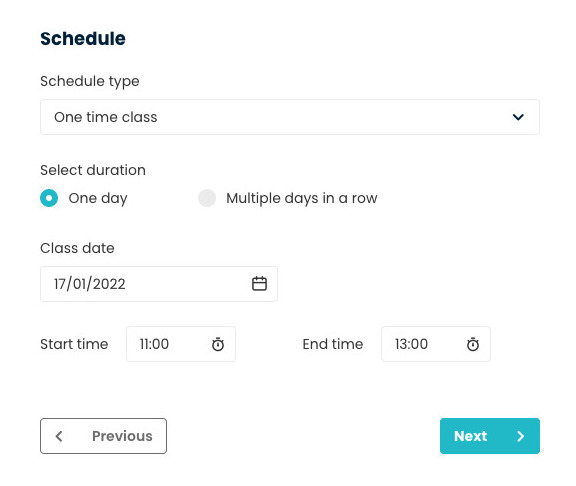 4.6
Fill payment details: There are two types of payments: Main Payment and One-time payment.

Main Payment: Main Payment consist of Tuition fees which can be paid Per Class or Per Session.

Per Class: Select it if you charge the students Per Class.
Per Session: Select it if you charge the students Per Session.

One Time Payment: Enter the amount in required fields as per your Class requirements.
Total Payment: Total Payment is sum of Main Payment and One Time Payment.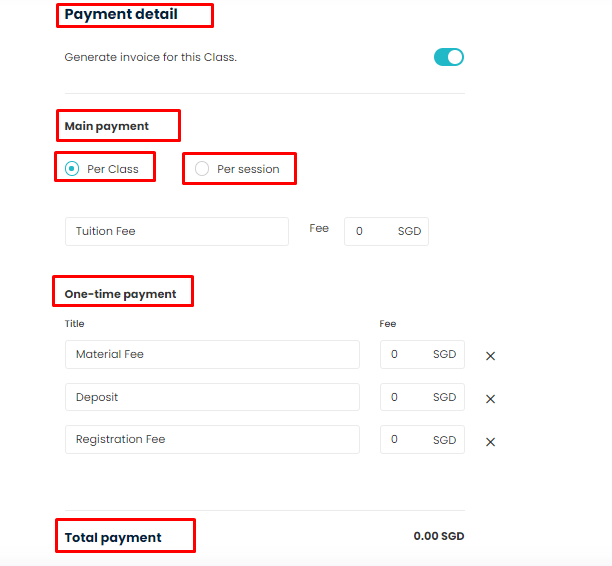 4.7
Fill payment details:

Commission: Apply Commission Rate for your teacher if it is required. There are 2 types of Commission.

Fixed Rate
Conditional Rate.
Select the Rate type and amount and click Save Class button.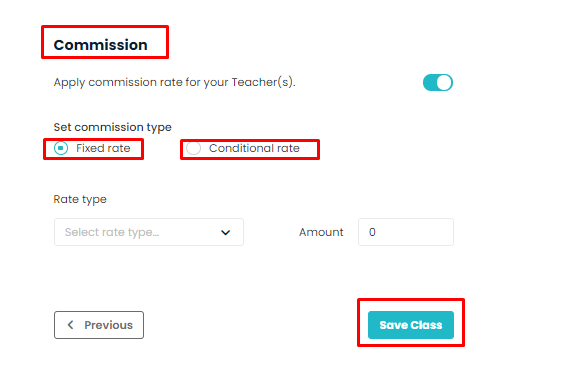 Need more help? Ask us a question
Please let us know more of your details and our team will reach out to you very shortly.