Step 1
Before starting the creation of the schedules its important to the first Category and then add Subjects within the category.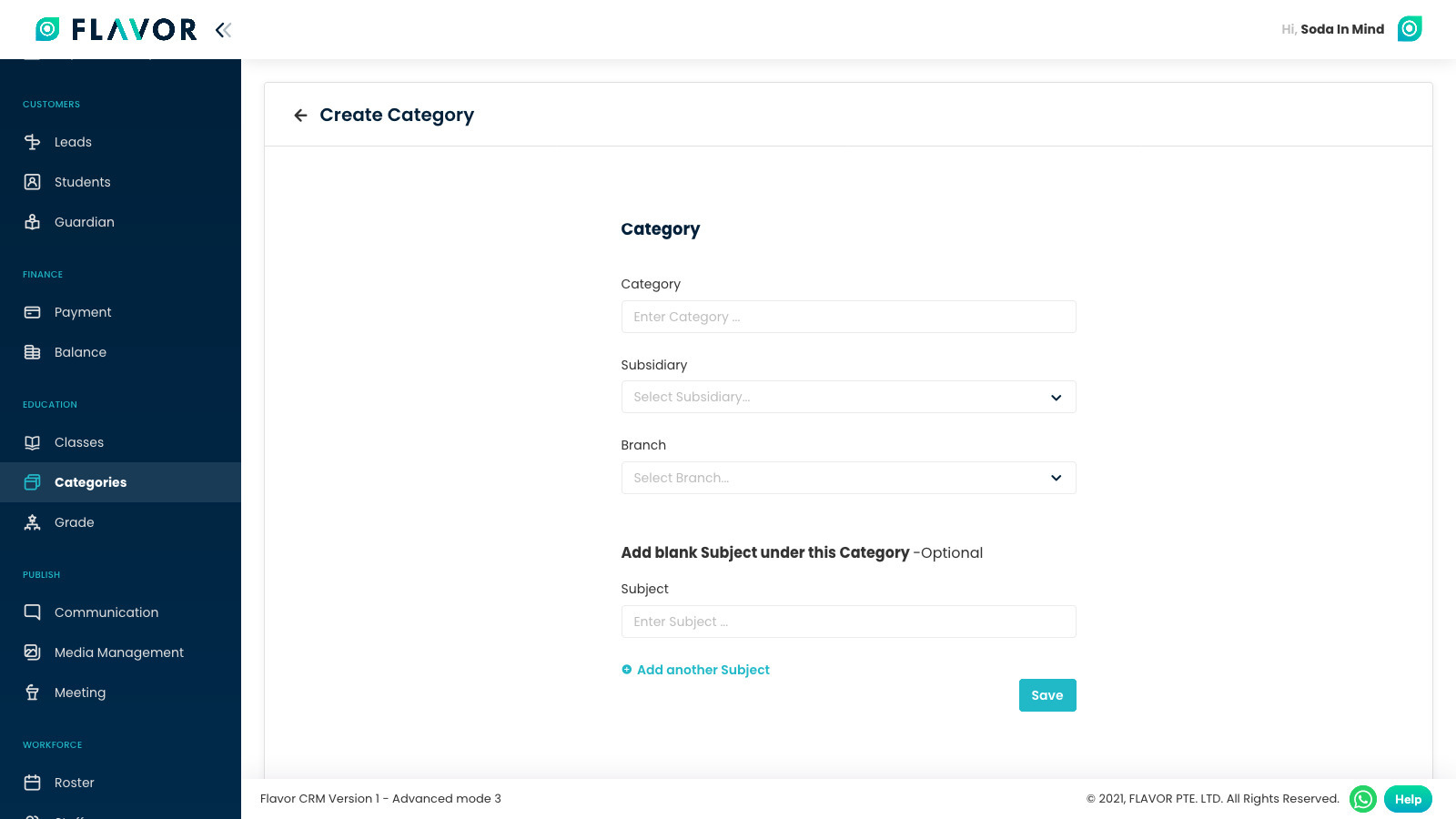 Step 2
Go to Classes Module and then click on Create Class.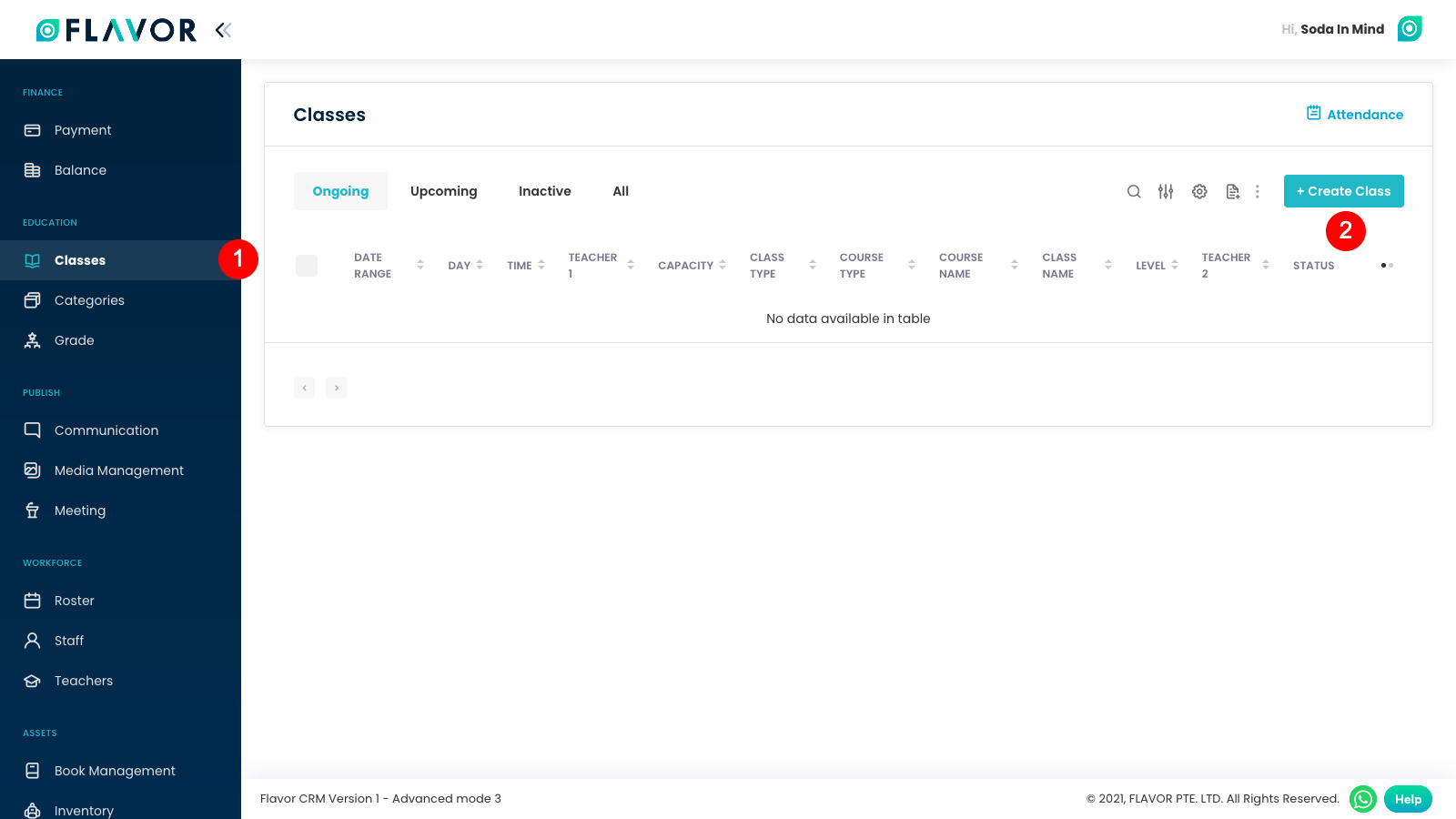 Step 3
Fill the class information
Subsidiary Field: Update the subsidiary under which this session you are creating must fall under.
Branch Field: Update the branch under which this session must come under, the options will be shown based on the subsidiary that you select.

Class Information Section:

Category: Select under what category sessions falls.
Subject: Based on the category you select the option of subject to select will come.
Class Name: Here you can insert the class name that you want to keep under the subject. This is subjective here because here you can update whether it must be based sub subject, class room name, teacher's name based.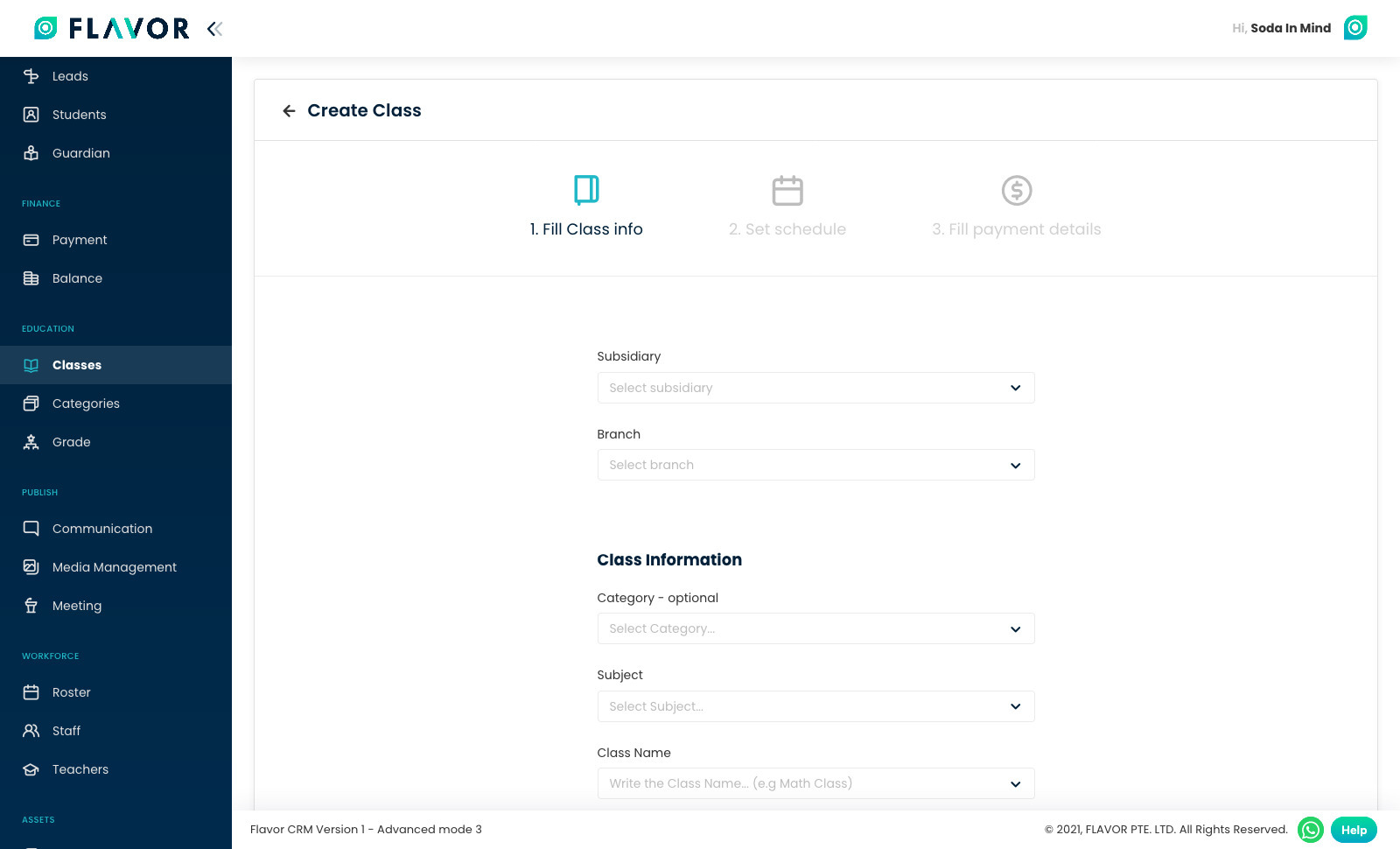 Step 3
Levels: Optional Field to update the level at which the class is so that sequence or auto promotion system is followed by the session.
Details:

Max. Capacity of Students: Update the number of students of that the session can maximum hold so that admins know they can not add more students.
Make Up Capacity: Update how many more students can be added for make ups.
Max Points: This works with point awarding system, here you define worth of the session so that when attendance is marked at that time, the teachers can update points that they want to award out of the set Max points capacity.
Remarks
Class Type

Private Class
Online Class
Color Tags

Start Class Immediately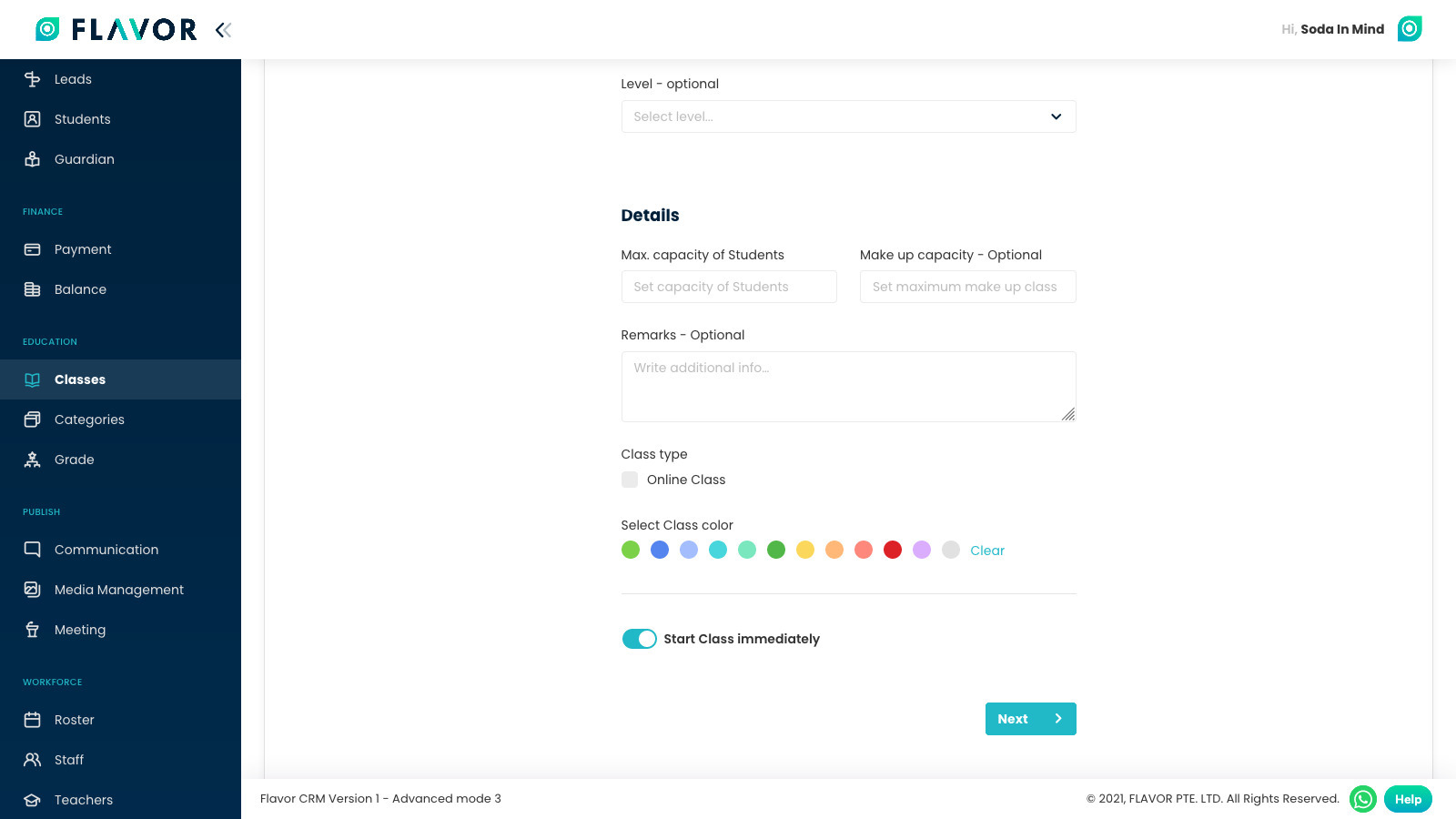 Step 4
Fill the information in set schedule area
Location & Teacher: Update the location where the class is going to happens and then update the teacher that are going to take the class.
Schedule Type: What type of scheduling system this class will follow has to be defined here.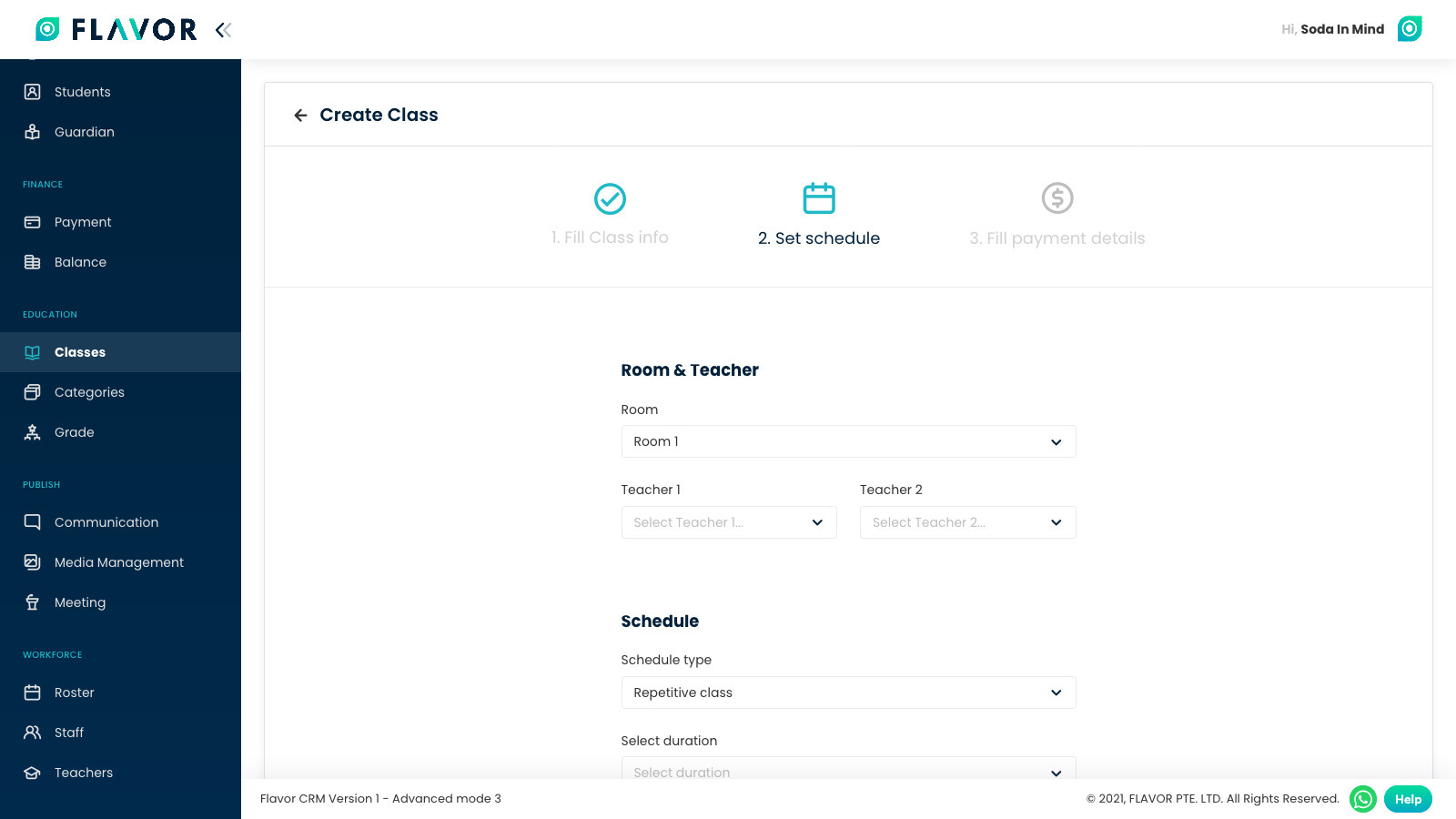 Need more help? Ask us a question
Please let us know more of your details and our team will reach out to you very shortly.