Introduction
Singpass retrieves personal data from relevant government agencies to pre-fill the relevant fields, making digital transactions faster and more convenient. This digital service is requesting the relevant information from Singpass, for the purpose of form filling.
Step 1
How to enable the Singpass.
Go to the Setting from the left-side menu of the Flavor System.
Under the General Tab, scroll down to Registration Form Settings.
Click on the Set Up Input Field.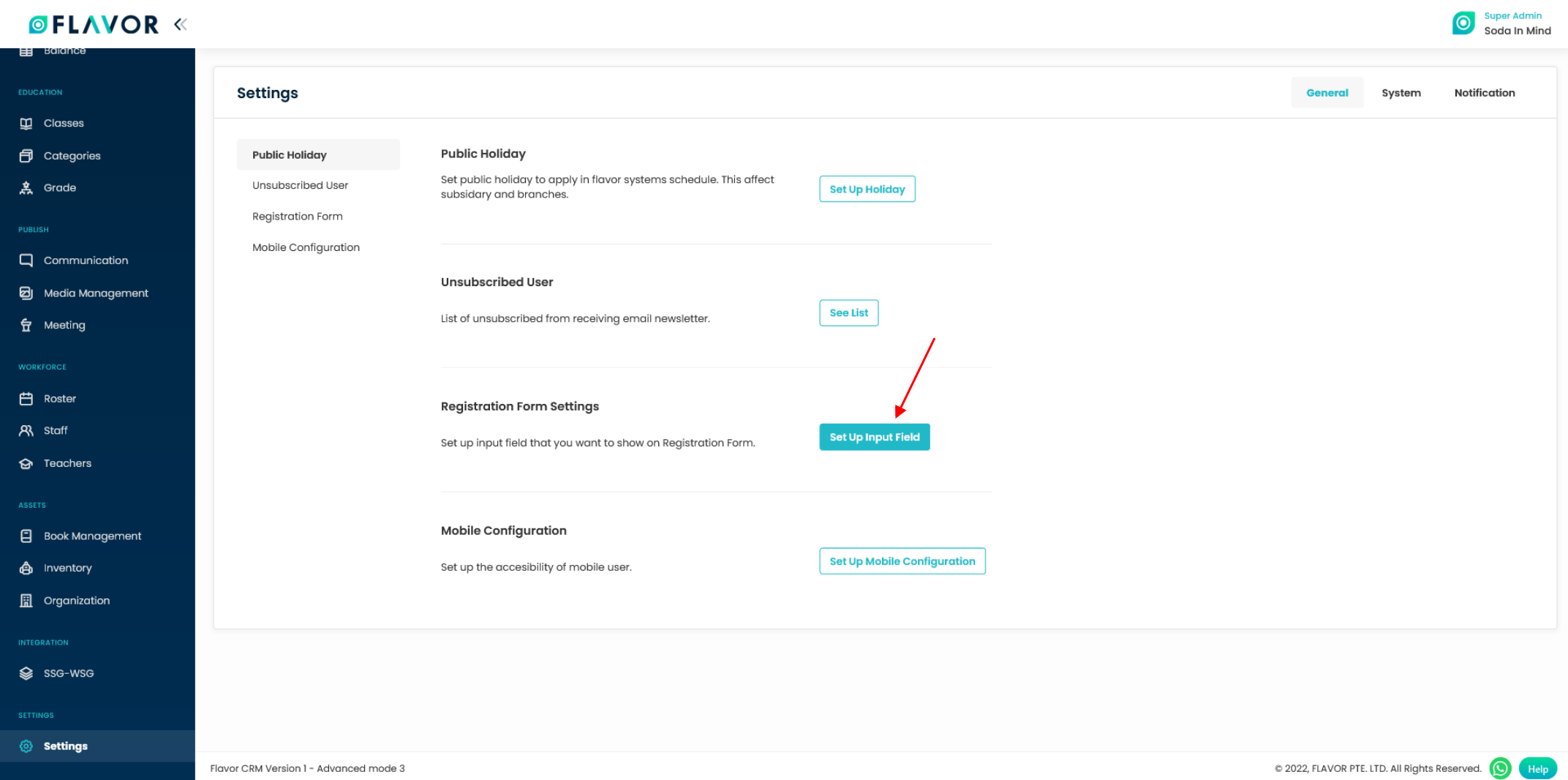 Step 2
It will navigate you to the Registration Form Settings.
Scroll down to Form Settings.
Enable the switch for Use Singpass.
Click on Save button.

Step 3
Once it is enabled, open the Registration form from the Registration link.
On the Registration form, you will find the Singpass Login button.
Click on the Singpass Login button.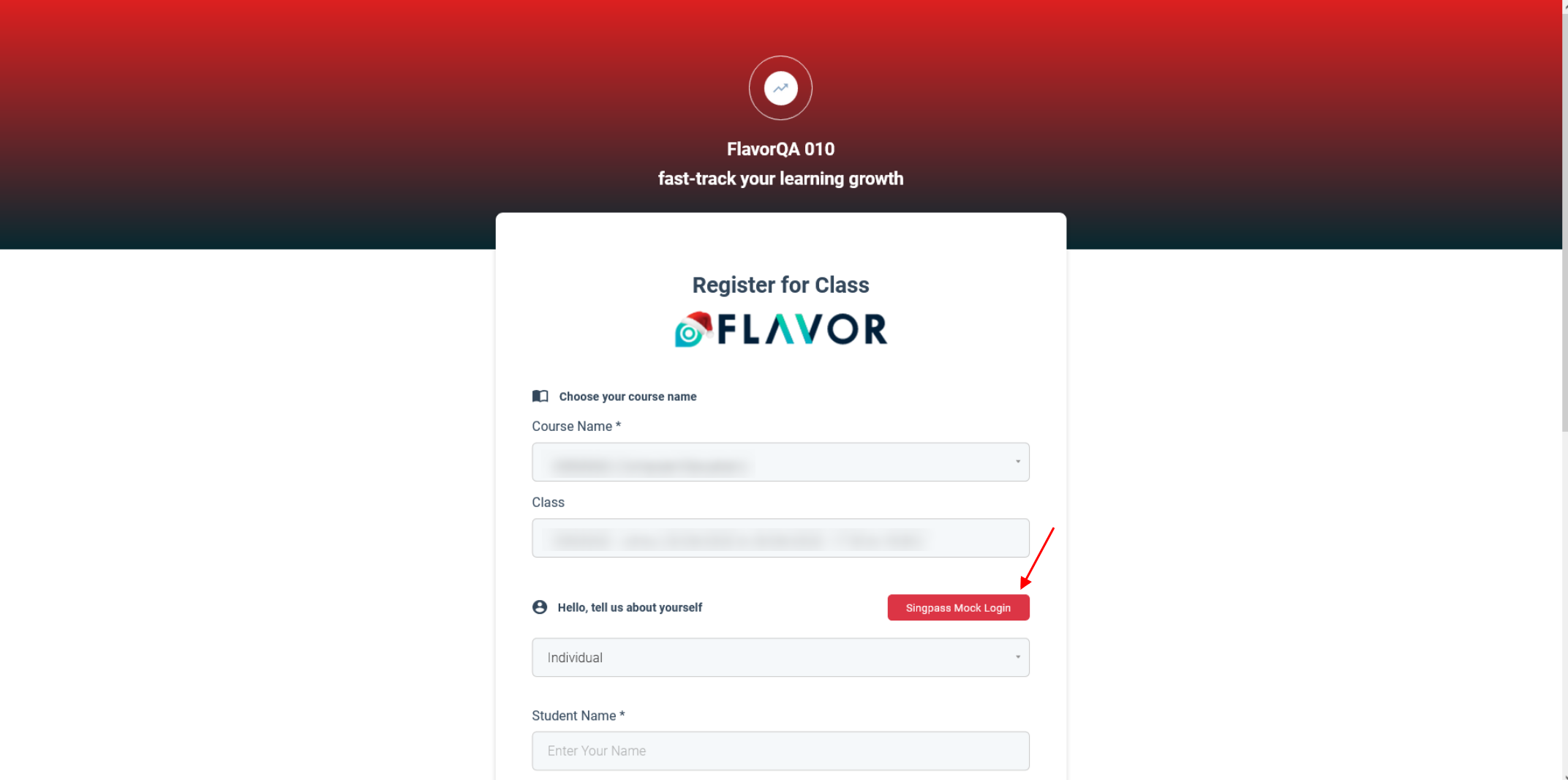 Step 4
When you click the Singpass login button, the system will redirect the user to Singpass login page and you need to do login.
After login via Singpass, it will ask to Agree the Terms and Conditions.
Then the system will go back to the registration form with student data that will be auto populated by the data that is registered in singpass, and the class field and subject field will be auto populated with the previous chosen data.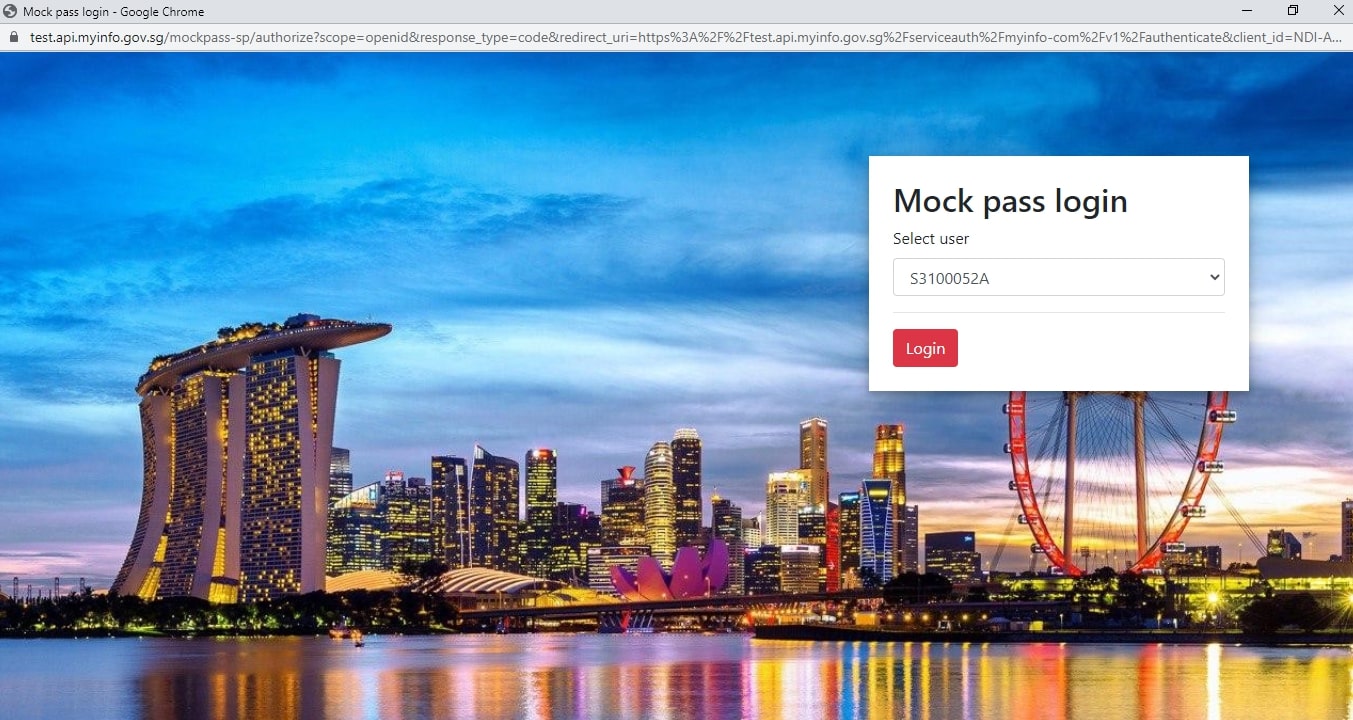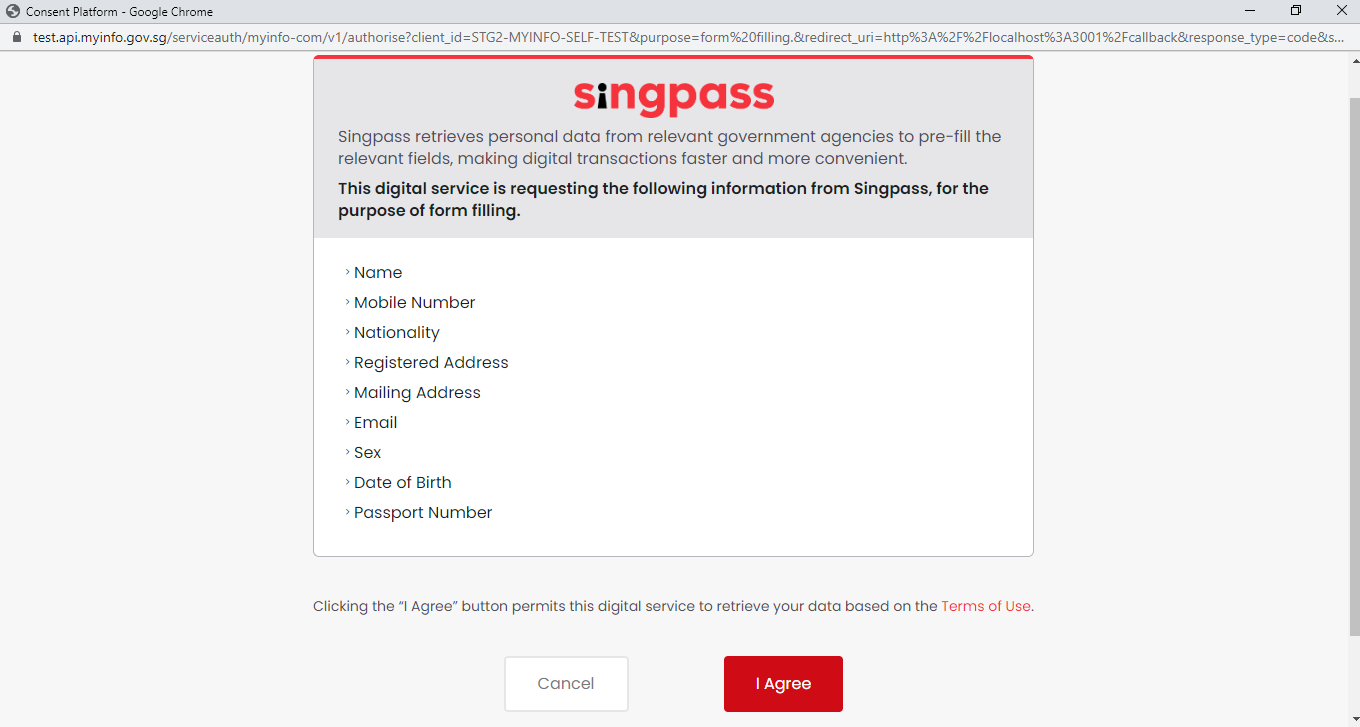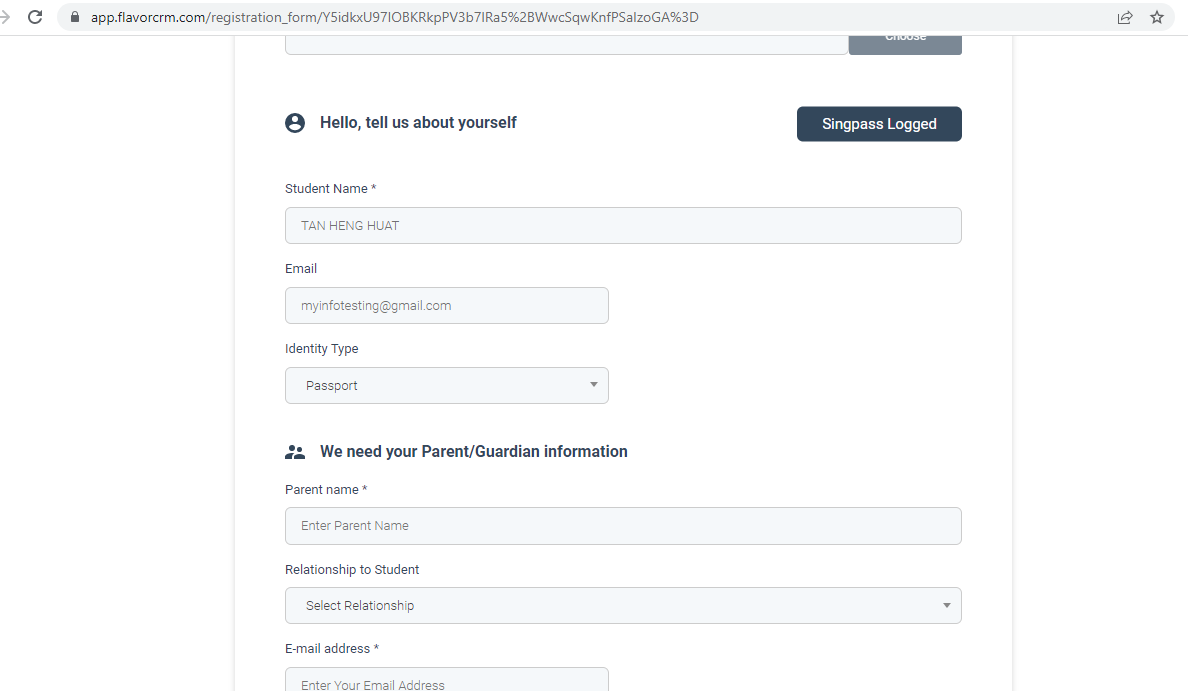 Need more help? Ask us a question
Please let us know more of your details and our team will reach out to you very shortly.