User Guide
/
Students
/
How to create Credit Packs or Wallet Packs in Flavor for Pre-Paid Services?
Step 1
Goto Payments module and click on settings icon. Now click on Invoice Presets.

Step 2
Click on the Credit Tab and then click on Add Credit Button in upper right corner to create a new pack

Step 3
On add credit page you must give name to the pack. To what subsidiary and branch this pack must be assigned. Then Select Credit Type.
Wallet Type you must select if you would want to give your client monetary credits, the wallet money can be used to pay for Class based Invoices and Custom Invoices.
Class Credit Type is there if you just want to give them Class Credits to redeem for classes. 
Then you must define how many Wallet Credits or Class Credit must be given at what price and then click on SAVE.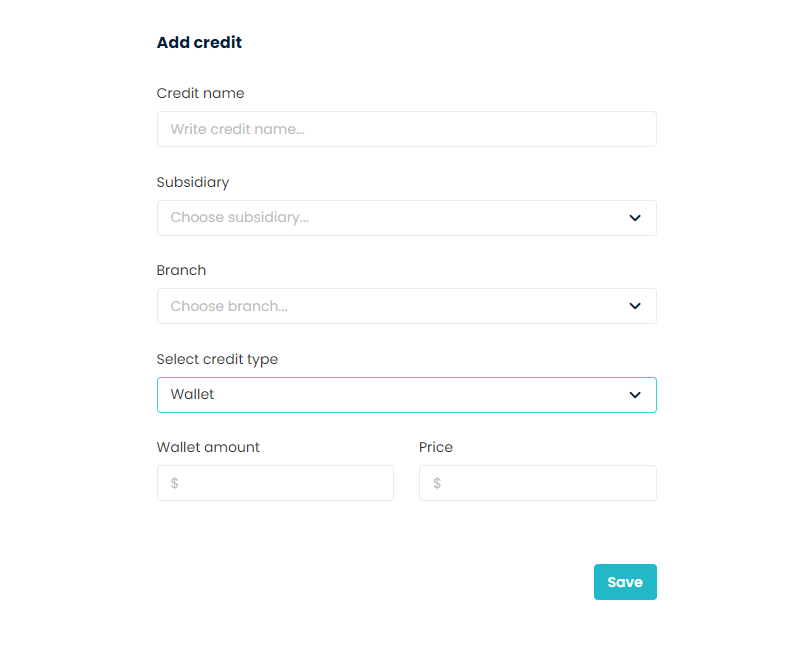 Step 4
Now you can create Custom invoice and then click on Type to select Credit so that packs come from Credit Preset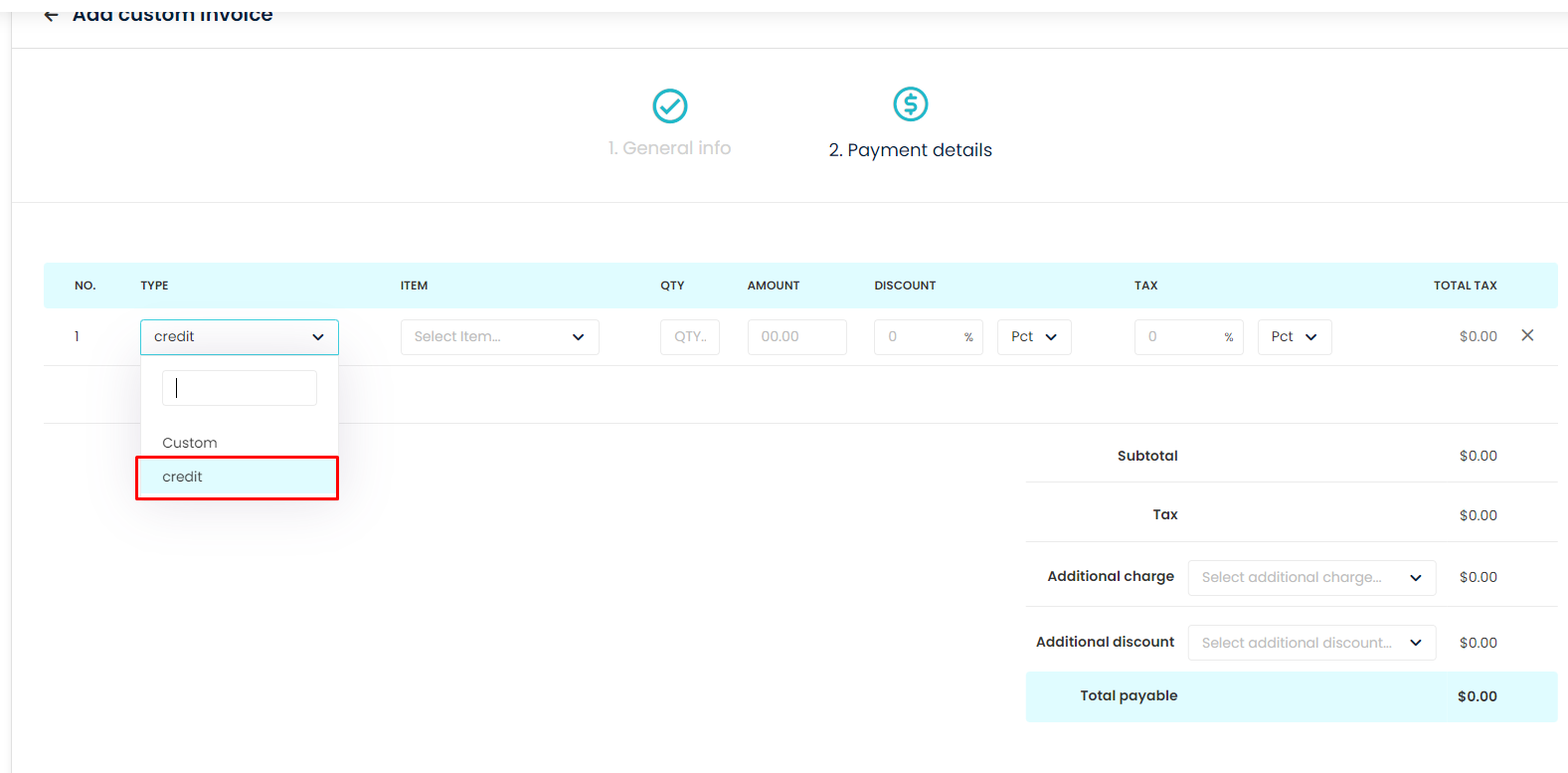 Step 5
Now select the pack from Item column and then the price will get added for the pack. In the screenshot here we have created a pack of $1500 Wallet balance for 1000$ so as soon invoice is generated the 1500$ amount will be added to client's wallet.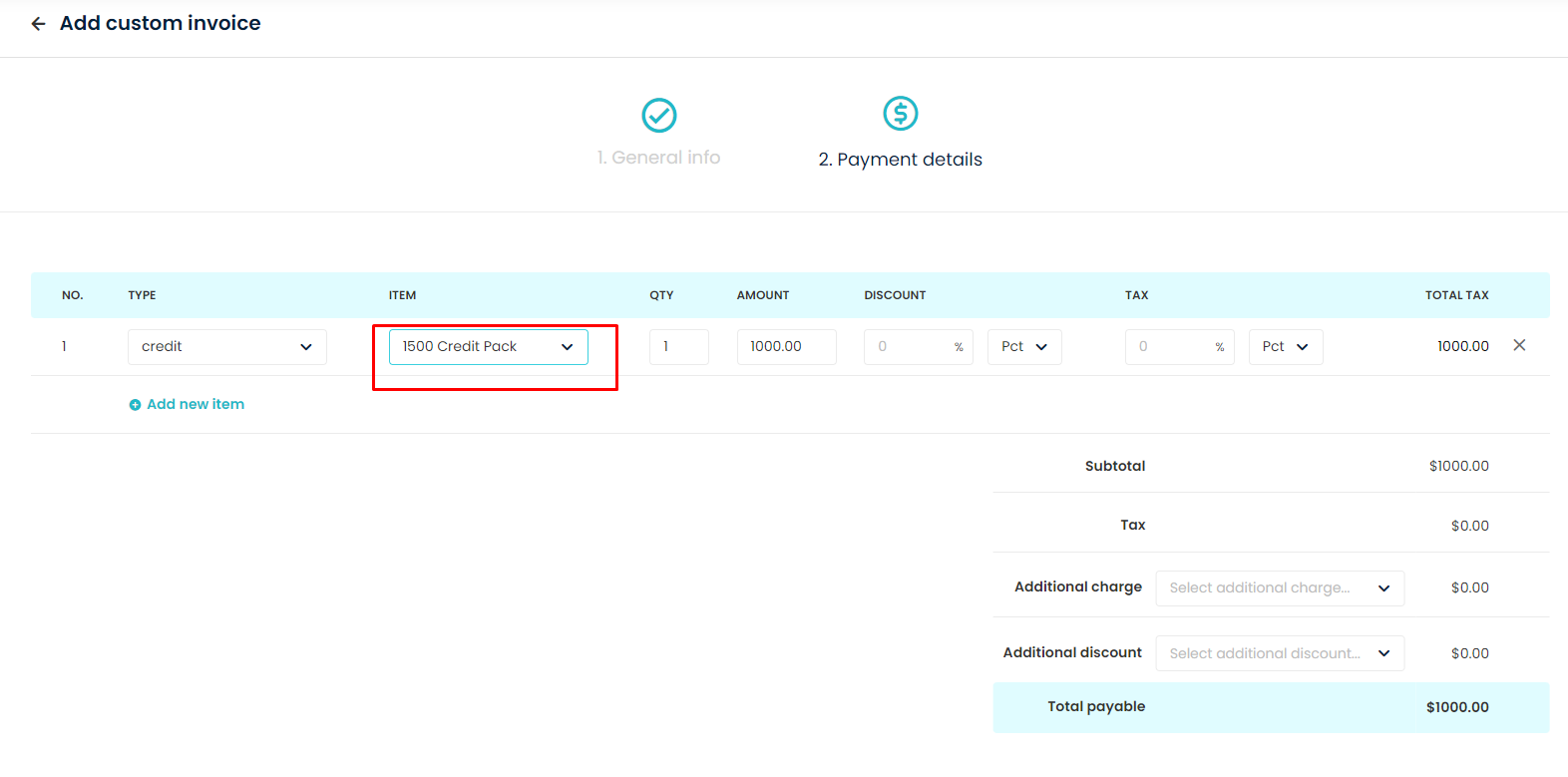 Need more help? Ask us a question
Please let us know more of your details and our team will reach out to you very shortly.