Step 1
Click on Parent/Guardian available on the left menu.
Step 2
Click on particular record whose details need to be updated.

Step 3
This will navigate to the Parent/Guardian Profile page.
Click on the Edit Profile button.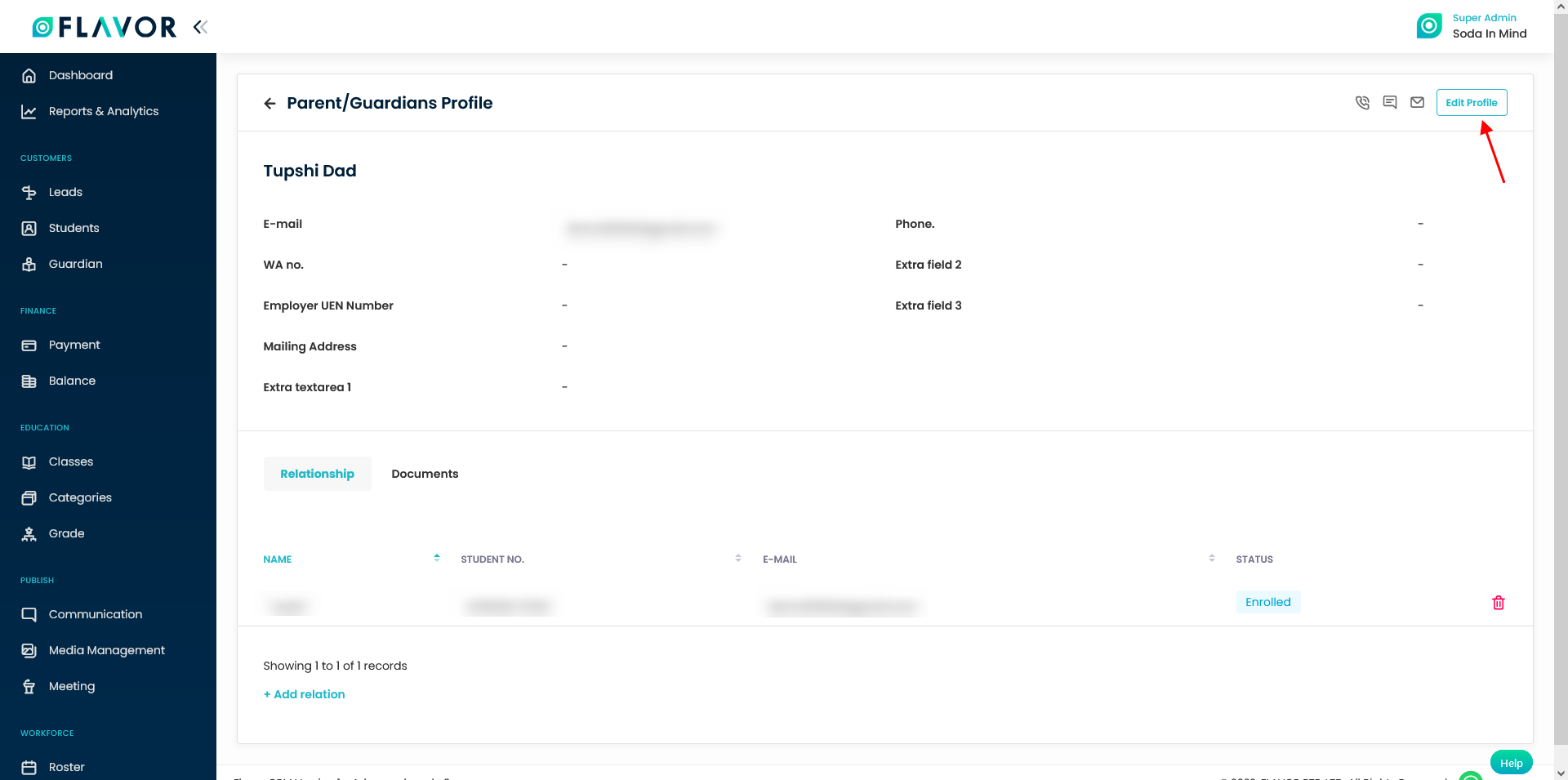 Step 4
Make the relevant changes.
Click on Save button.

Need more help? Ask us a question
Please let us know more of your details and our team will reach out to you very shortly.