Step 1
Go to student module and select the students to whom you want to give access, after selection of the students you can click on the BULK ACTION button and then click on MOBILE APP INVITATION.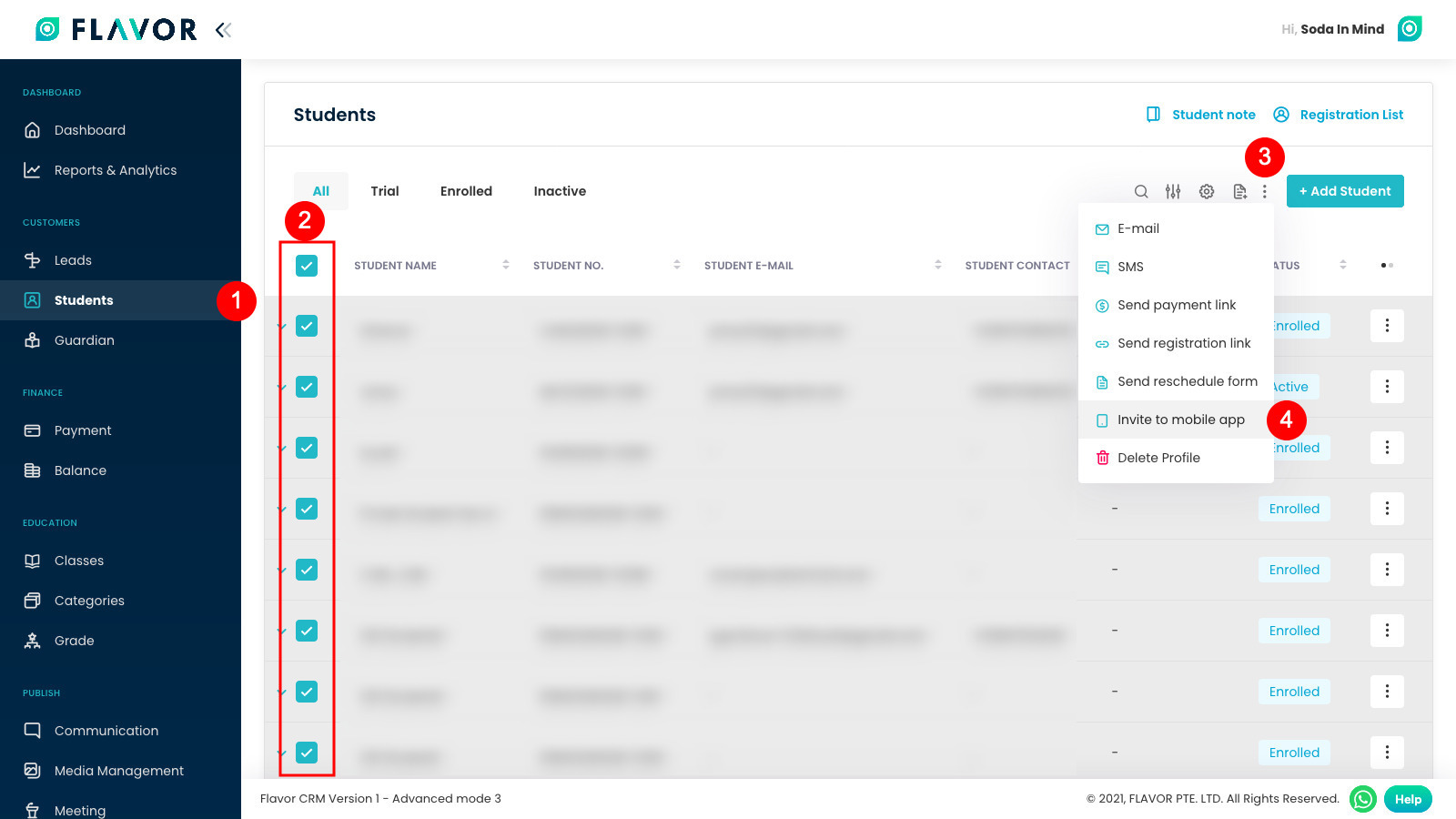 Step 2
The a pop up open that shows the message that will be sent to all that have been selected and also as you can see for this to work its important that 1st the email IDs of the contact person or parent is updated and you have your EMAIL SMTP or SENDGRID account connected. The message below will send them a link to download apps on iOS and Android along with email ID and Password that has to be used to log into the app.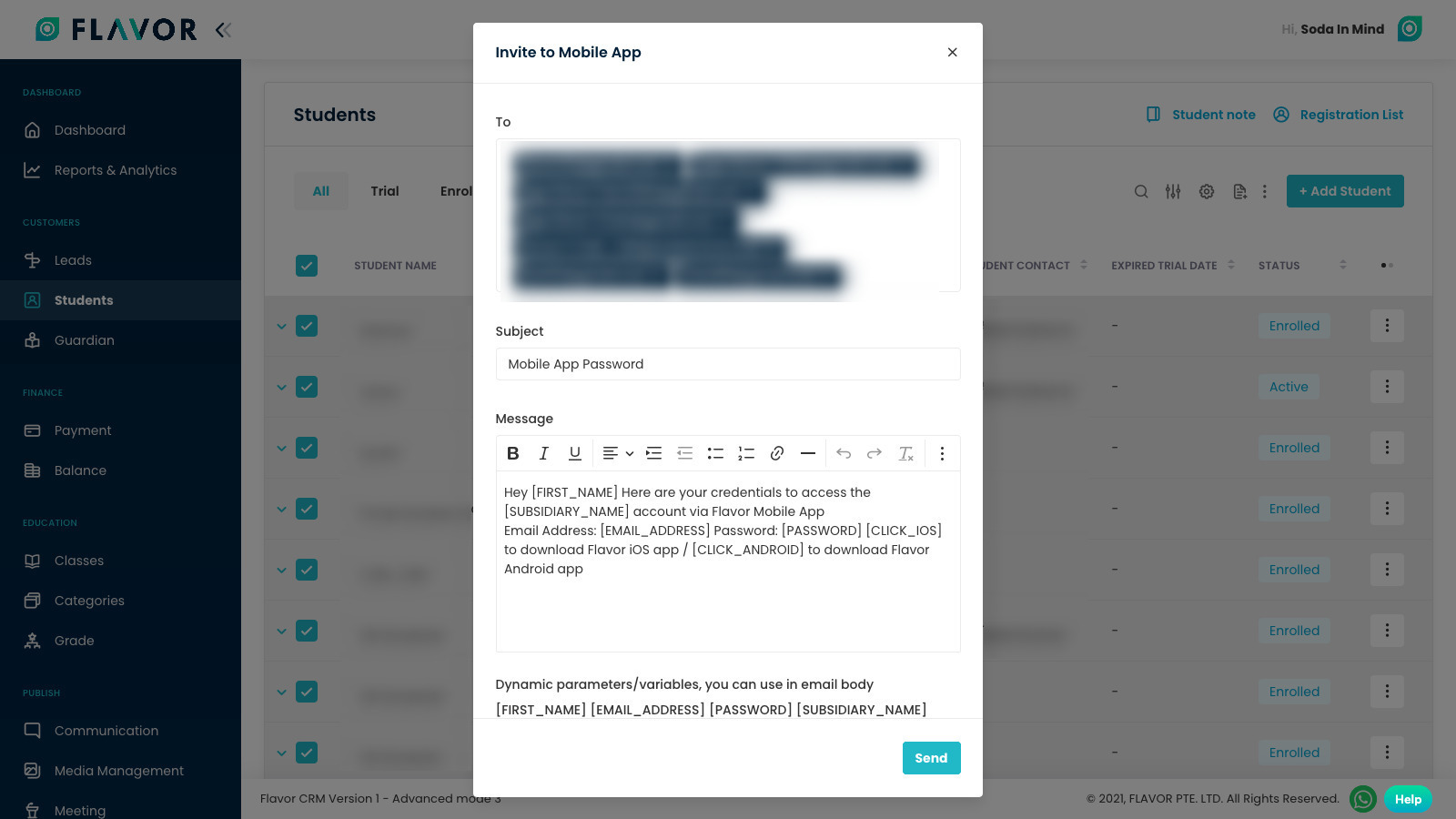 Need more help? Ask us a question
Please let us know more of your details and our team will reach out to you very shortly.