User Guide
/
Students
/
How to delete a student entry with classes inside from student list
Step 1
Click on Students on the left menu.
Then click on actions (3 vertical dots) of a student row, which you want to remove.
After that, click on Delete Student.
Note: Only student without enrollment can be deleted.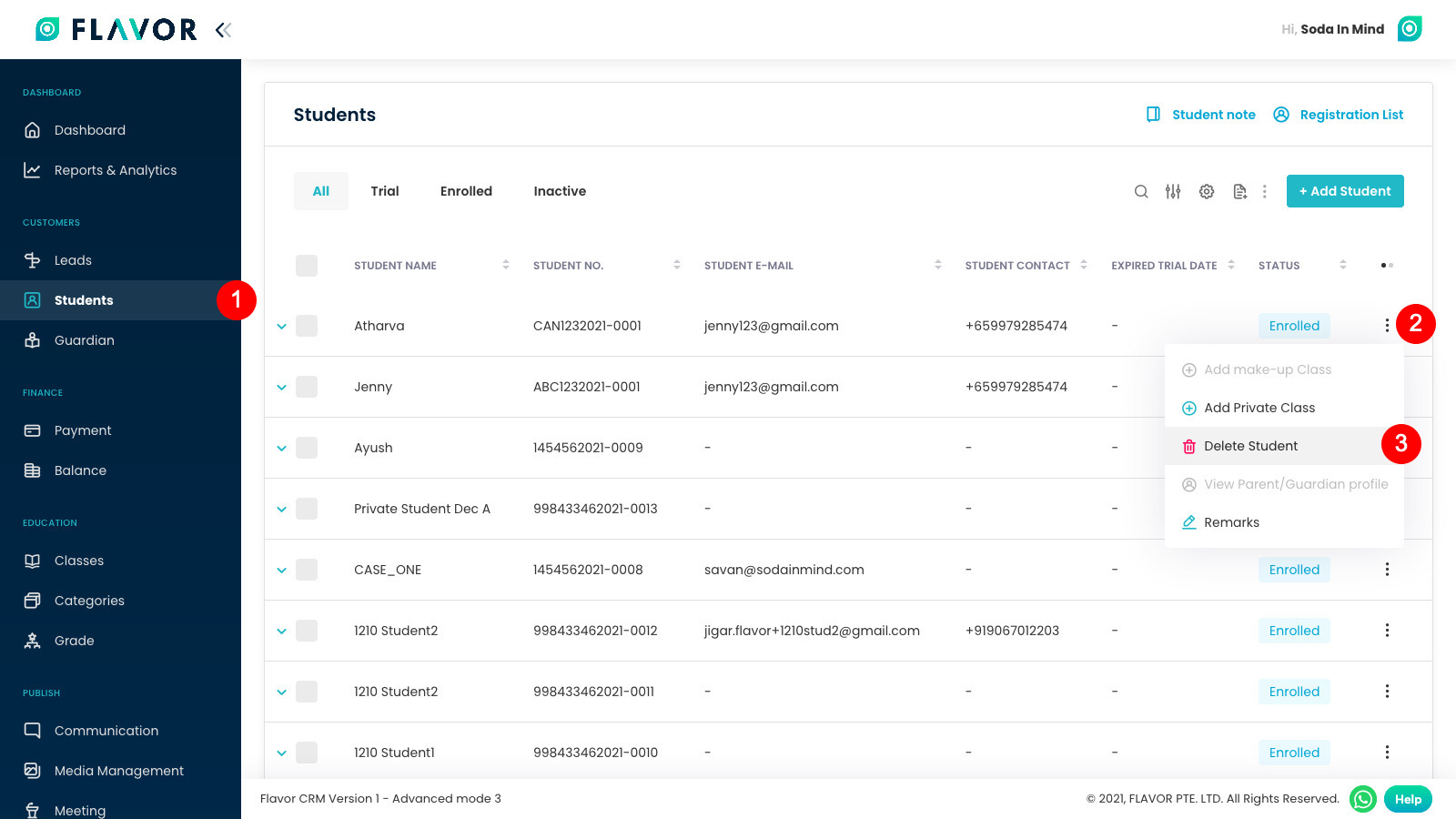 Step 2
In case you want to delete the student entry with classes in Bulk then,
Select the students you want to delete.
Select Bulk actions (3 vertical dots) and
Then click on Delete Profile.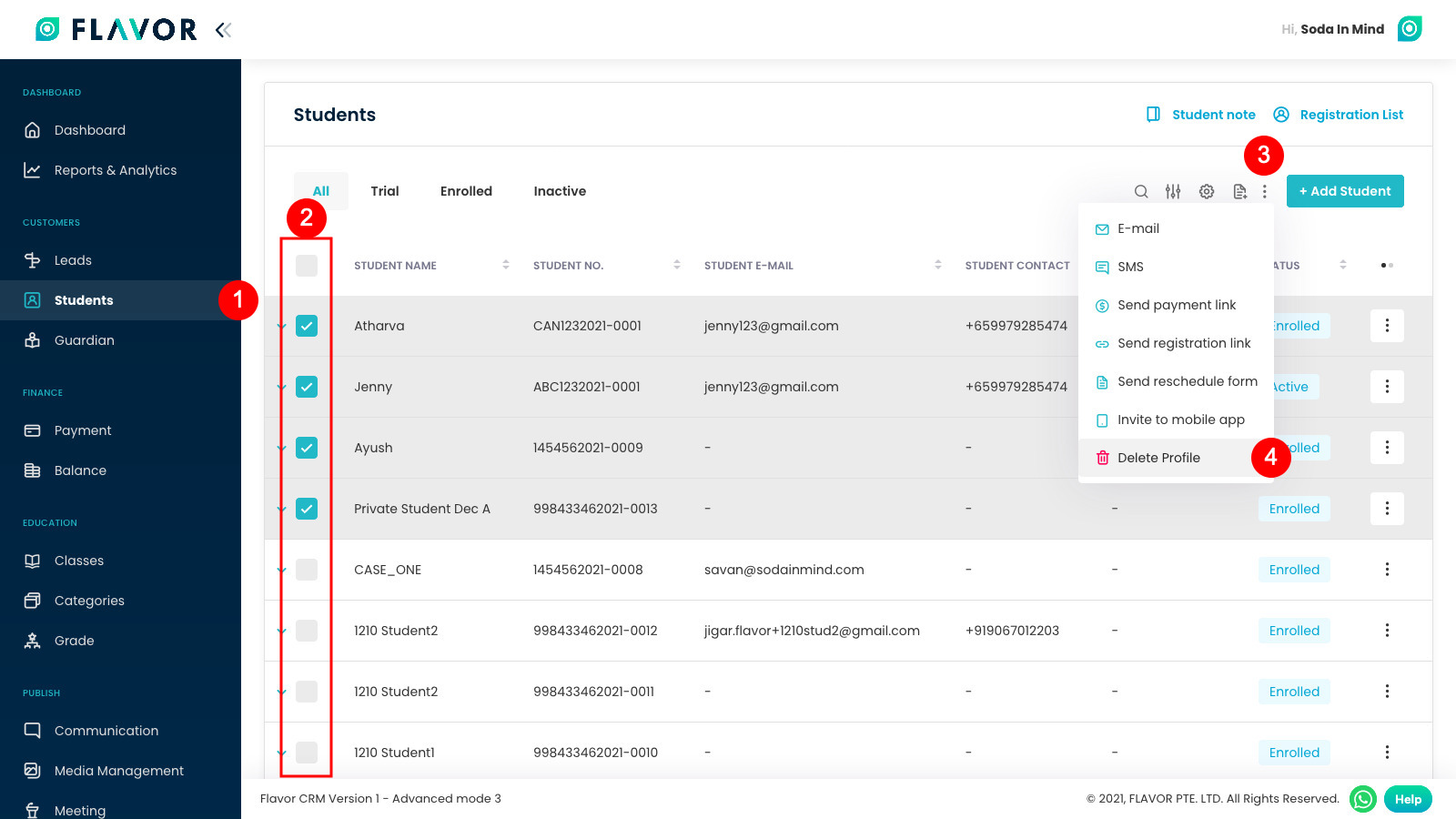 Step 3
Need to give confirmation.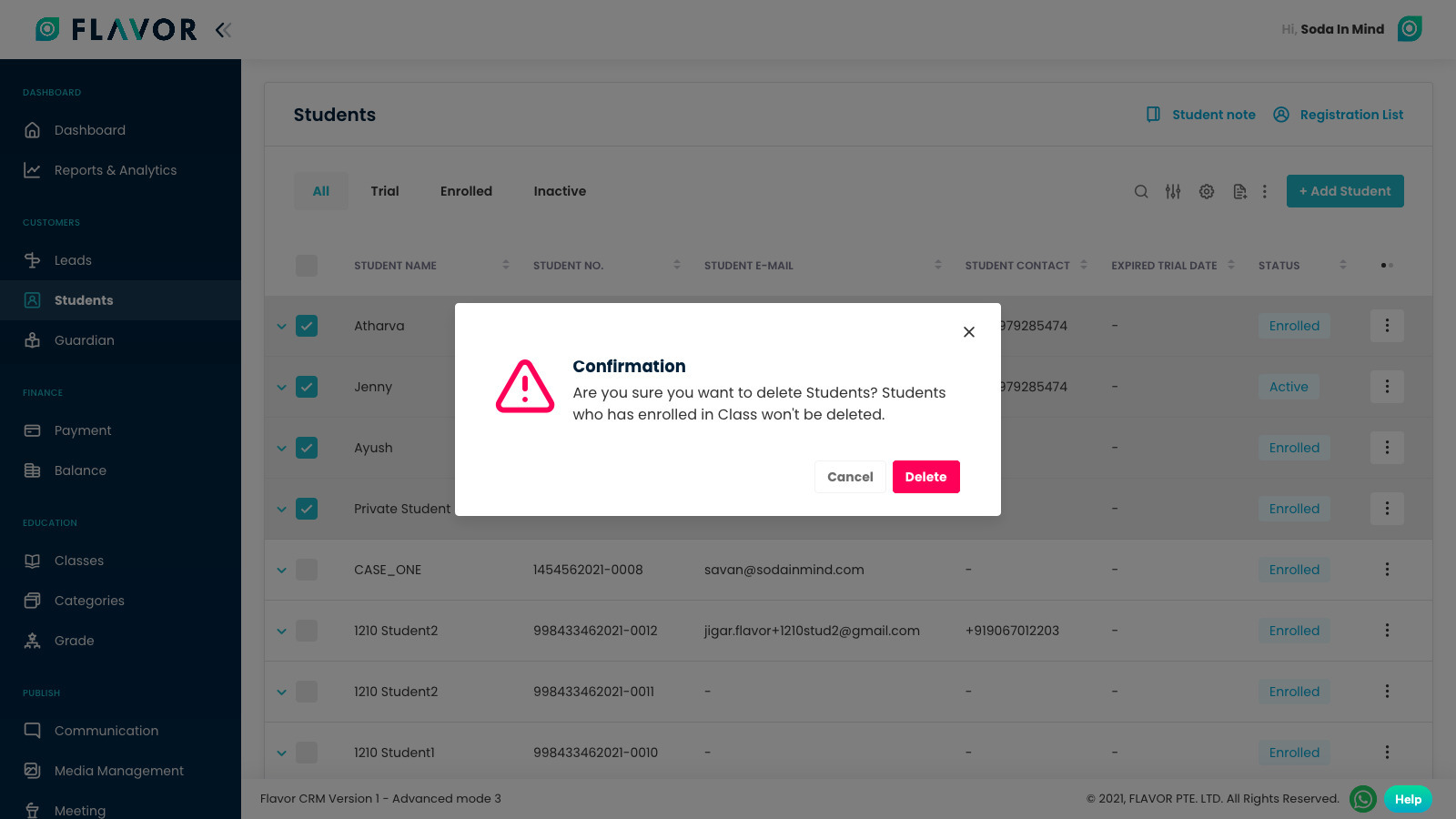 Need more help? Ask us a question
Please let us know more of your details and our team will reach out to you very shortly.