Step 1
First you have to go to Payment. This will open the Invoices page.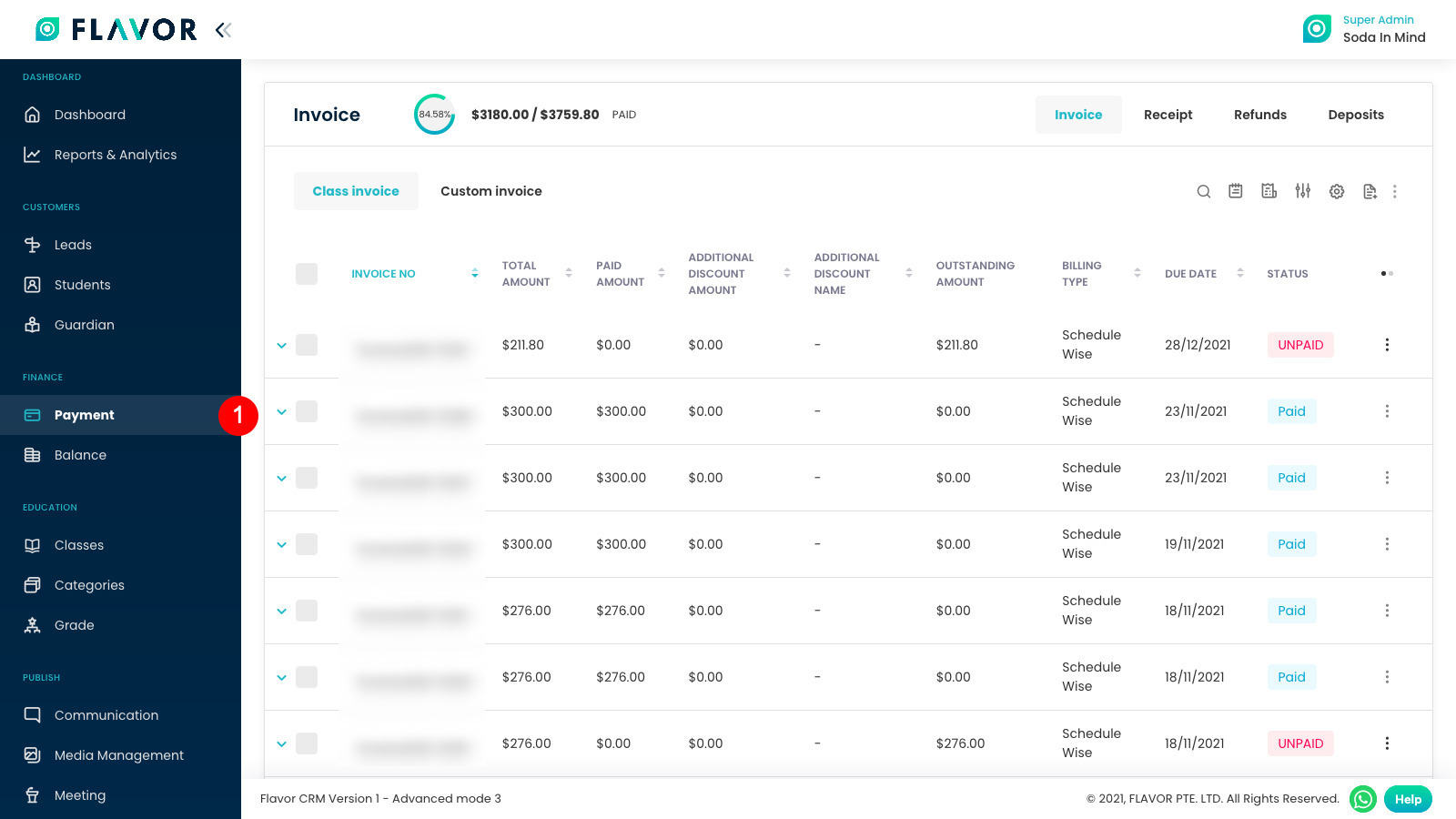 Step 2
Here,
Click on the Actions (3 vertical dots) button of the invoice you want to void.
Here, click on Void Invoice.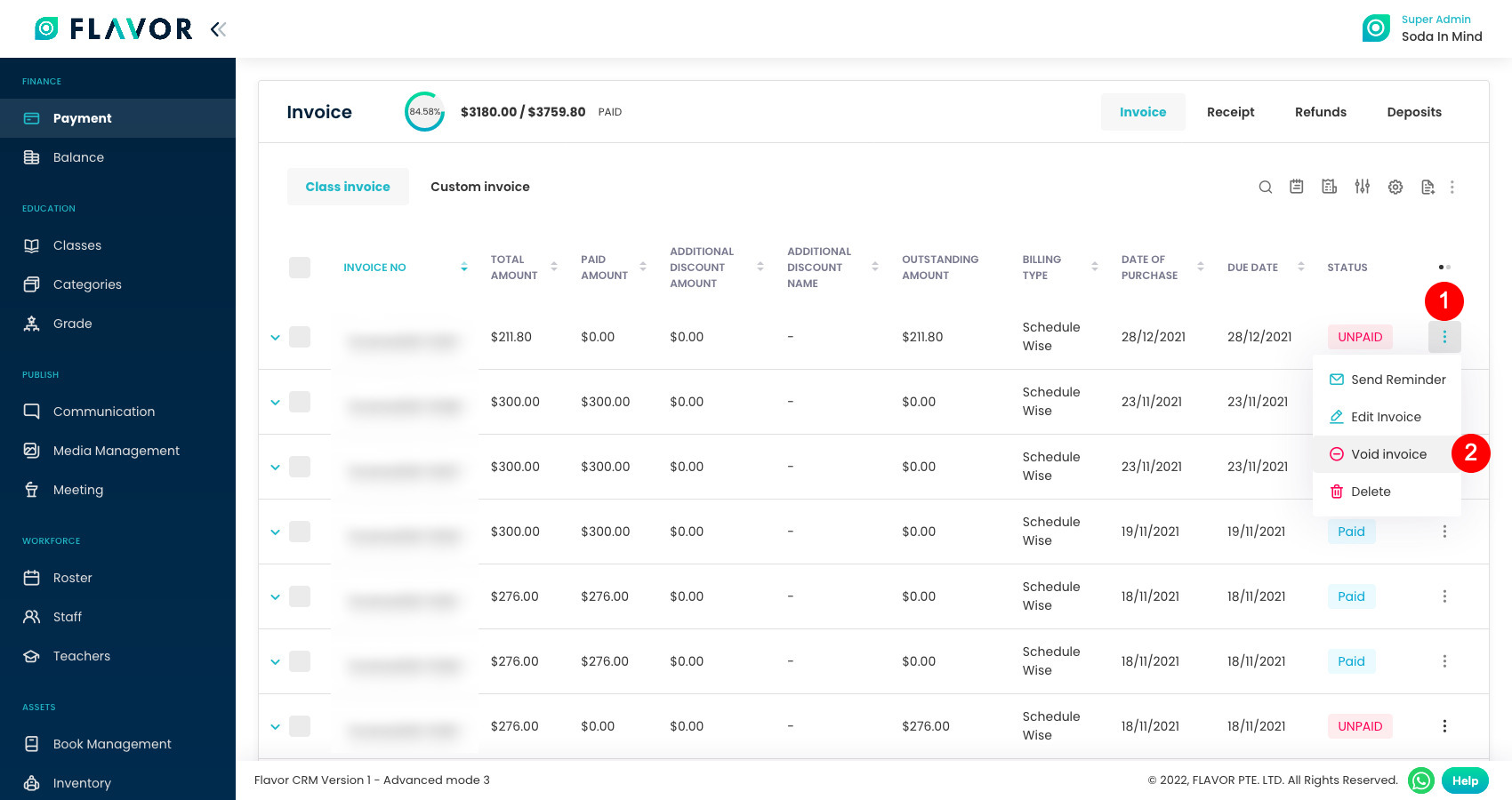 Step 3
Confirmation popup box will open. Click OK if you want to Void select invoice or Cancel if you do no want Void an Invoice

Need more help? Ask us a question
Please let us know more of your details and our team will reach out to you very shortly.