Step 1
Go to Payments from the left side menu of the Flavor System.
Click on Settings. A small popup will appear on the screen.
Click on the Invoice Configuration options.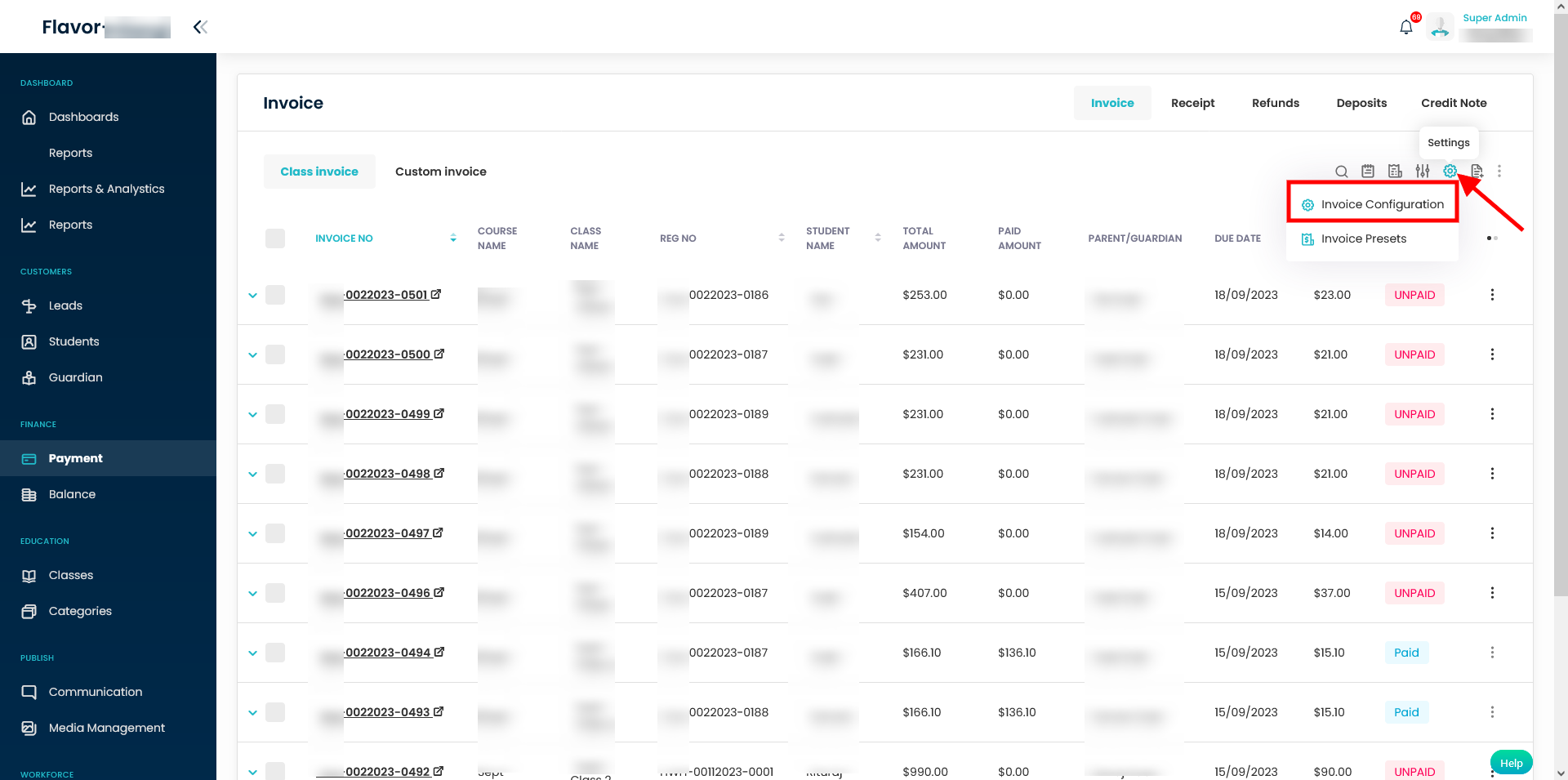 Step 2
From the Invoice configuration page, click on Subsidiary configuration tab .
Under the Date & Reminder label, enable the Issue Date toggle switch.
Below that, enter the number of days and select Before/After in the space provided.
It means that the Issue date on the invoice view will depend on the number of days before/after the class starts.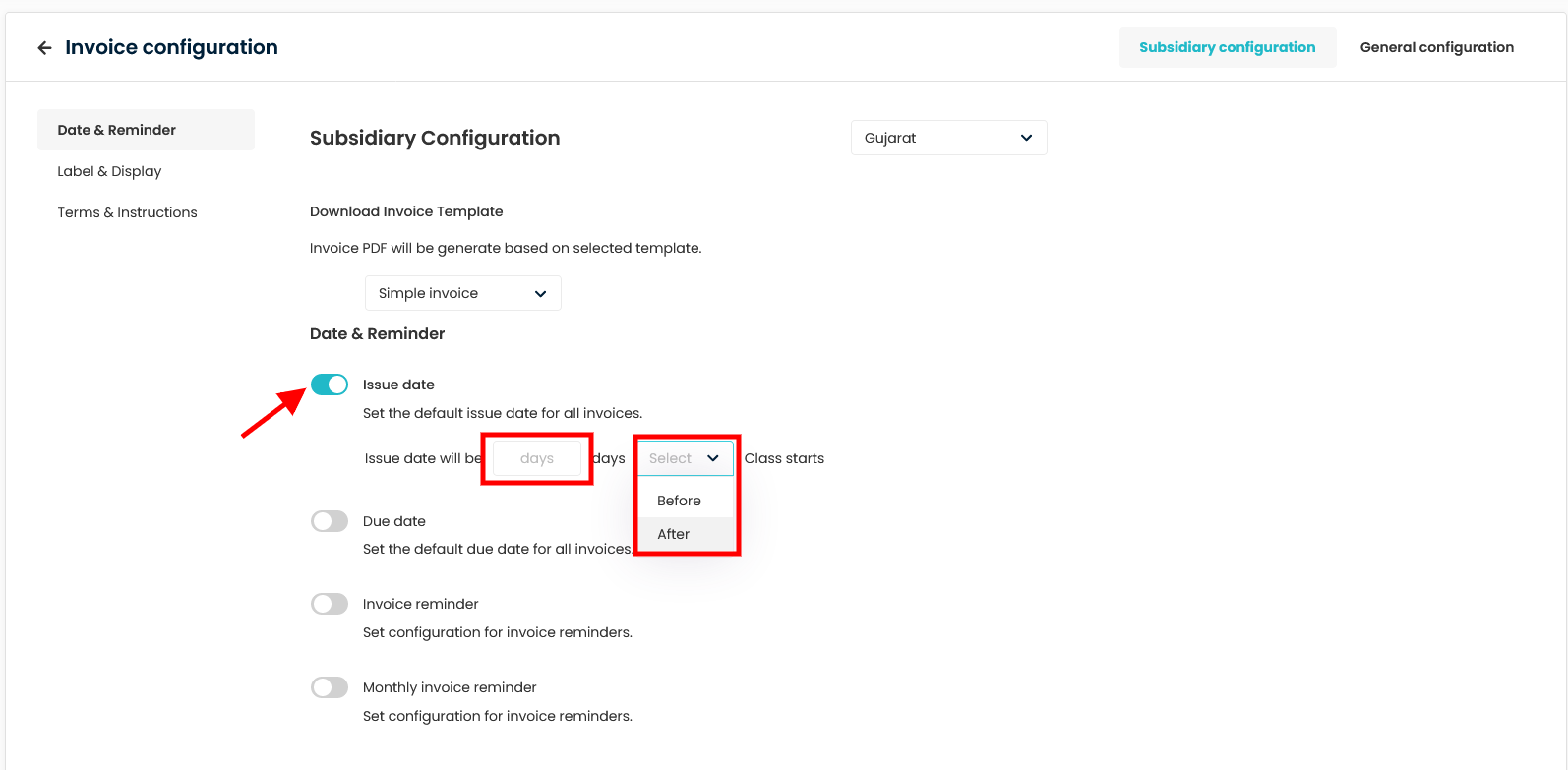 Need more help? Ask us a question
Please let us know more of your details and our team will reach out to you very shortly.