In this article, you will learn how to edit a custom invoice. You can only edit unpaid and partially paid custom invoices.
Step 1
Go to the Payments from the left side menu of the Flavor System.
Click on the Custom Invoice Tab.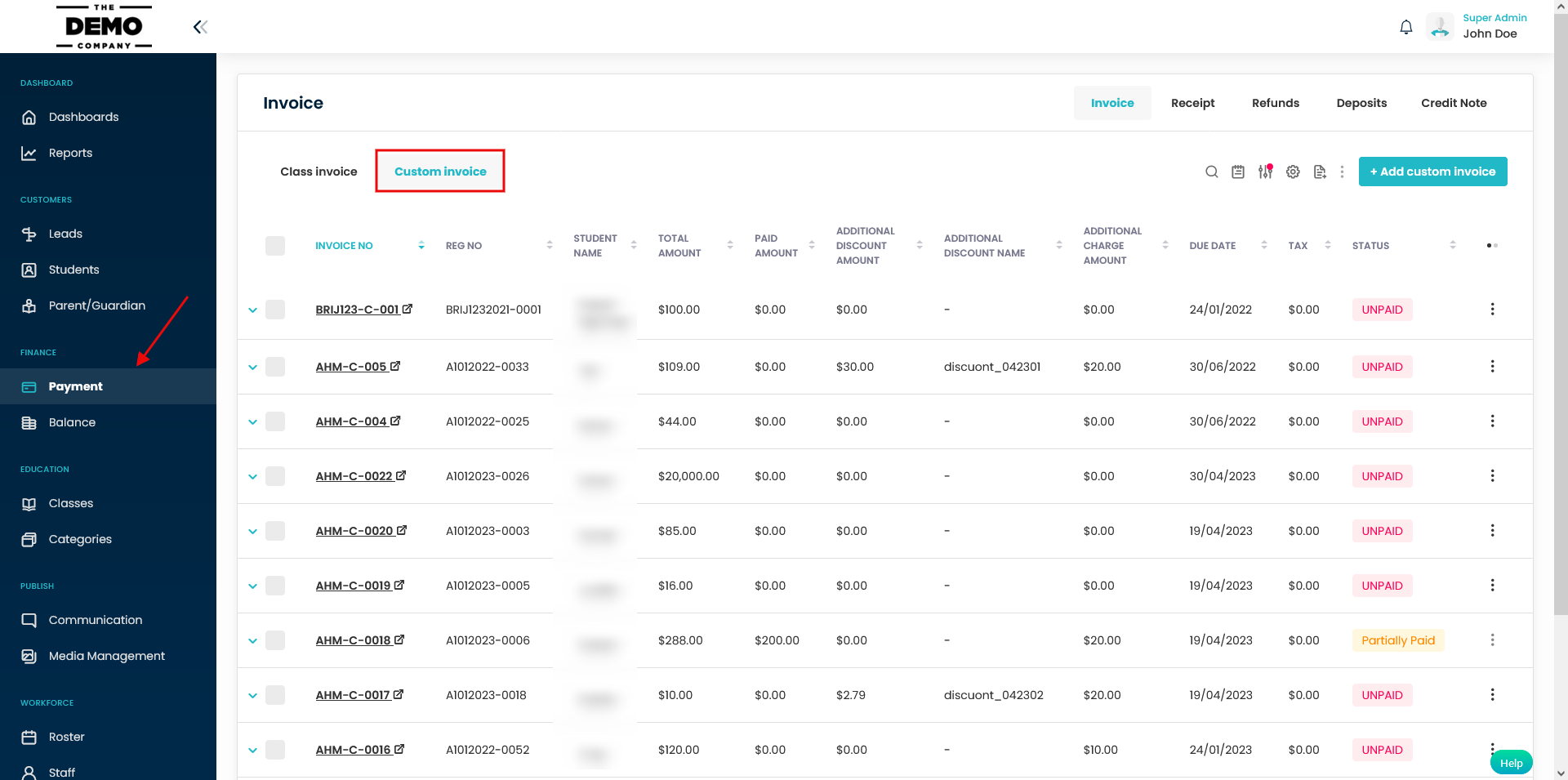 Step 2
Click on the Unpaid or Partially paid Custom invoices which you want to edit.
On the Custom Invoice view page, click on Edit Invoice icon.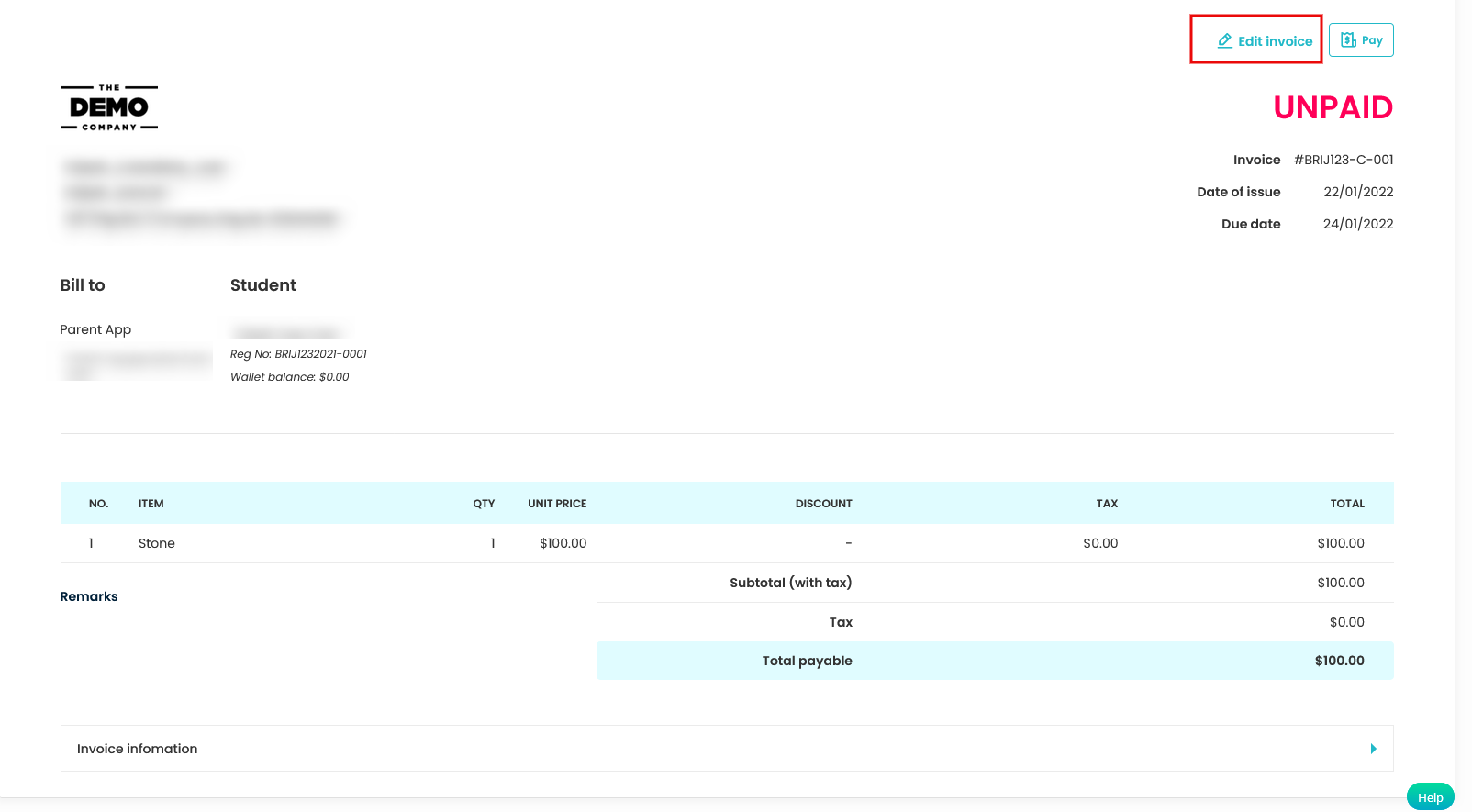 Step 3
This will navigate you to the Edit Invoice Page.
There you can edit Invoice Number, Date of Issue, Due Date, Item Name, Quantity etc. as shown in the screenshot.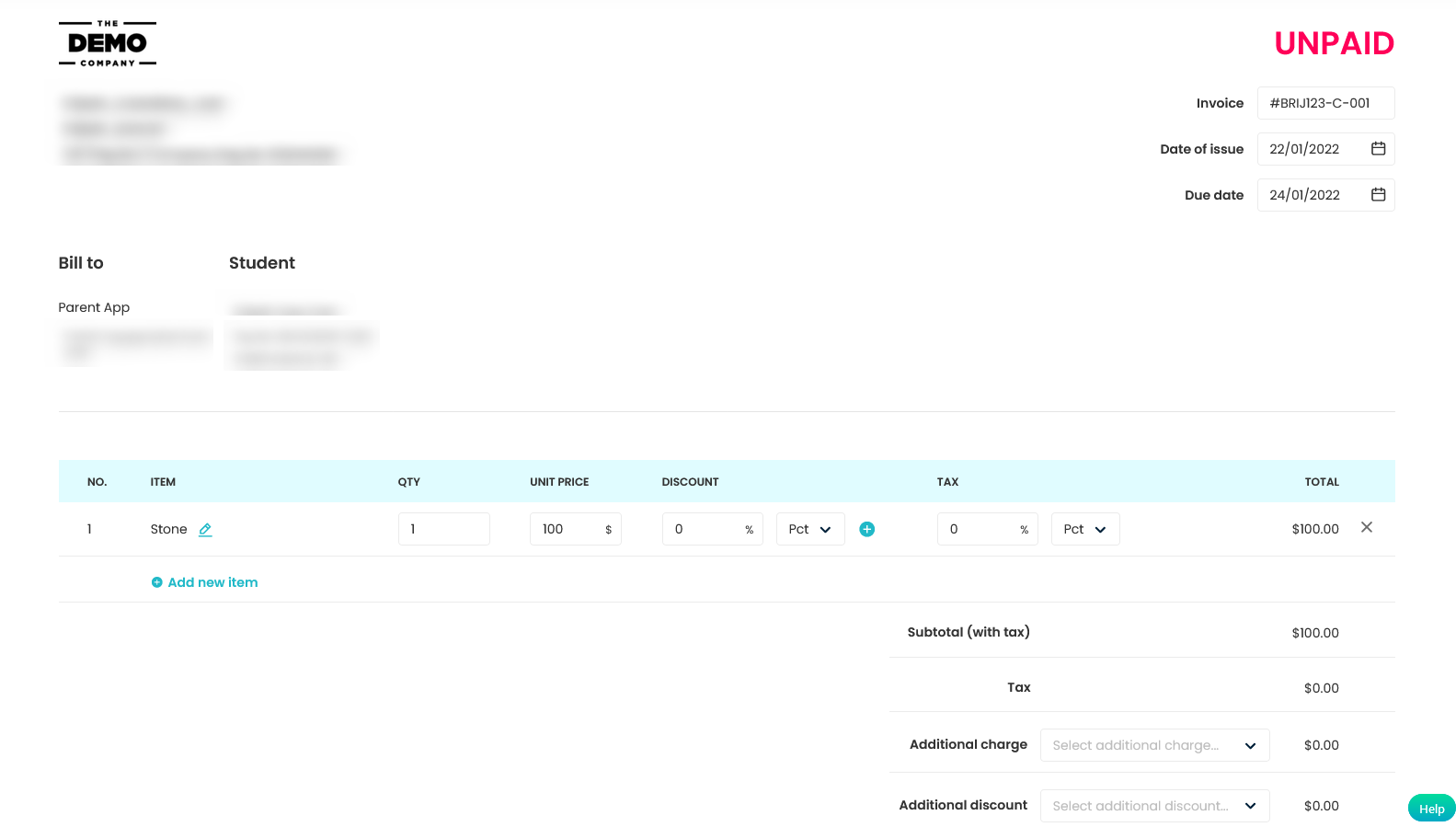 Step 4
After editing the invoice, go to the end of the page and click on Save Invoice button to save your changes made in invoices.
Note: Edit option is only applicable to Unpaid and partially Paid Custom Invoice.
Need more help? Ask us a question
Please let us know more of your details and our team will reach out to you very shortly.