Step 1
First you have to go to Payment. This will open the Invoices page.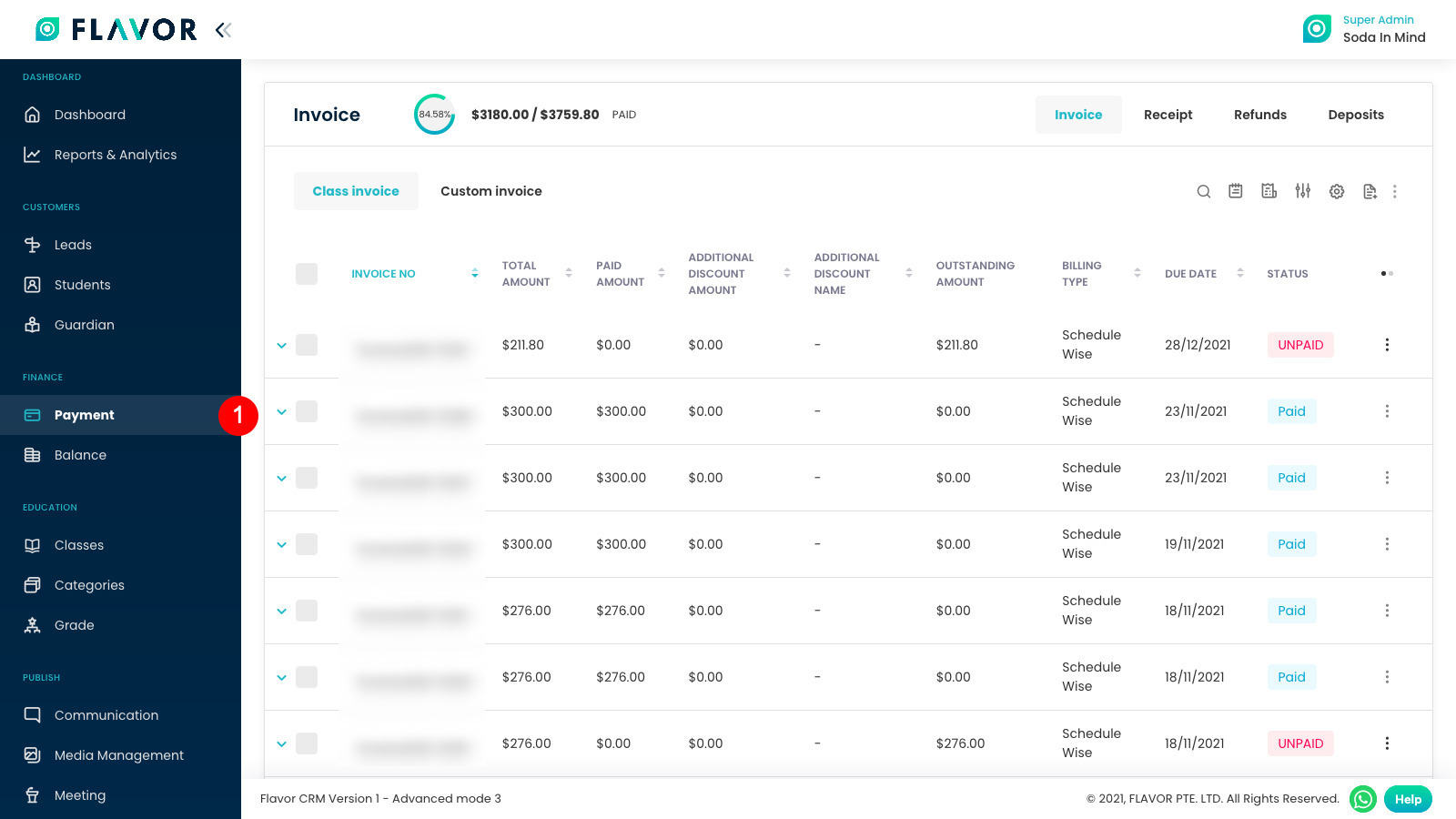 Step 2
If you wish to only see Partially Paid invoices.
Click on Filter button.
In the modal, select Partially Paid in status dropdown.
Finally, click on Apply button.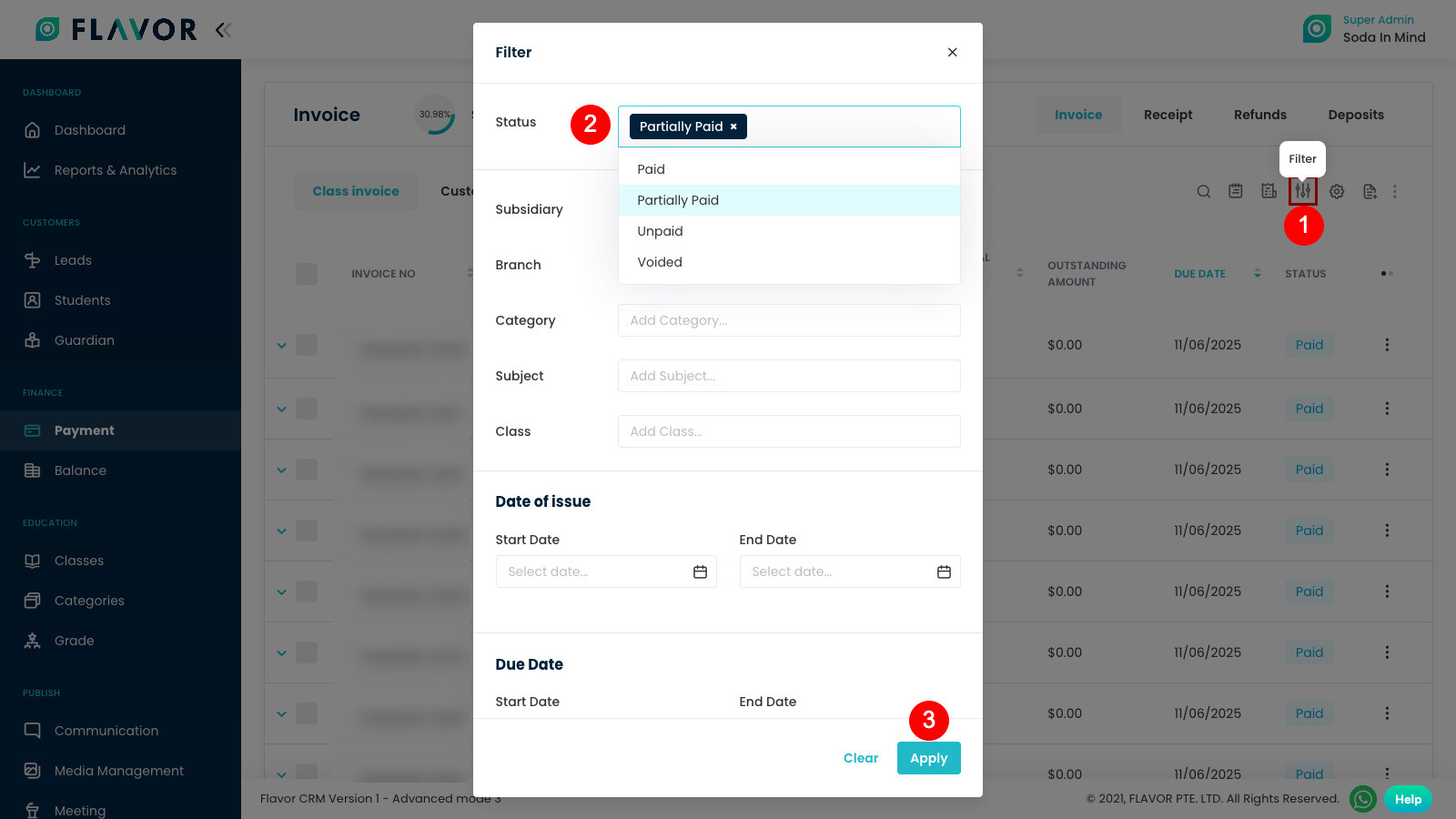 Step 3
Now only Partially Paid Invoices will be displayed. Click on your desired invoice row to view the invoice.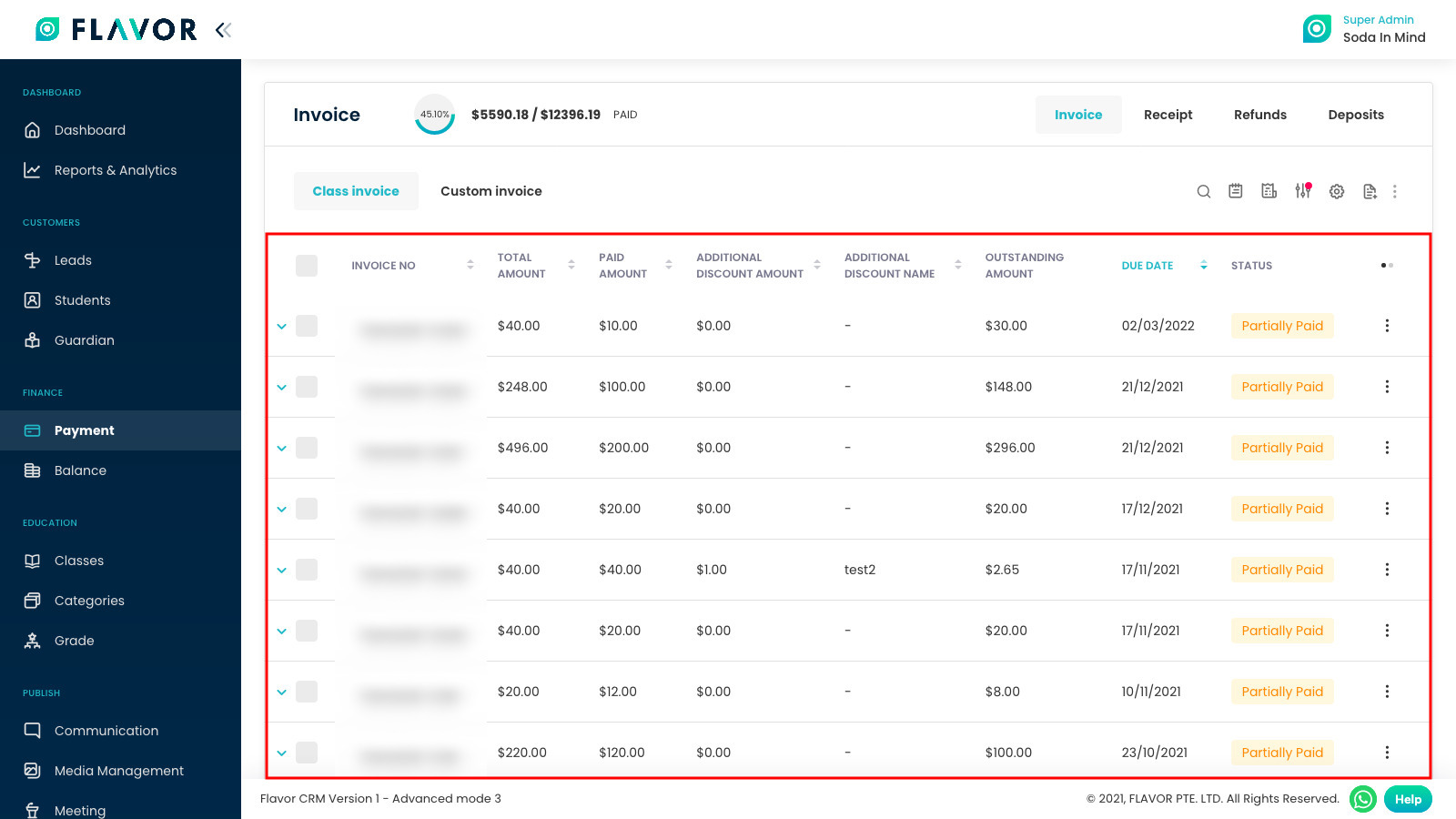 Step 4
Invoice details page will open. Click on the Edit Invoice button to edit this invoice.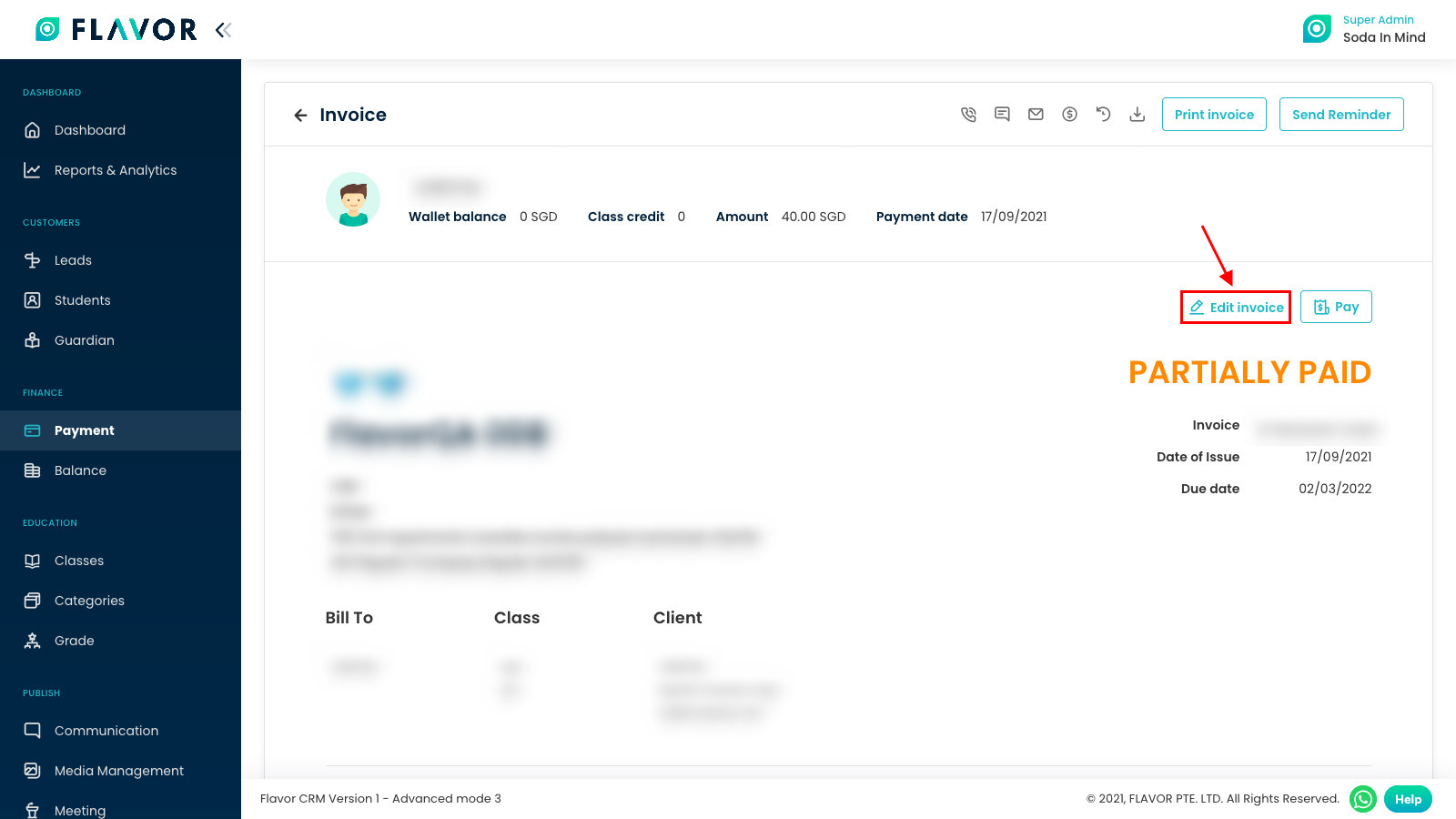 Step 5
After editing the invoice, go to the end of the page and click on Save Invoice button to save your changes made in invoices.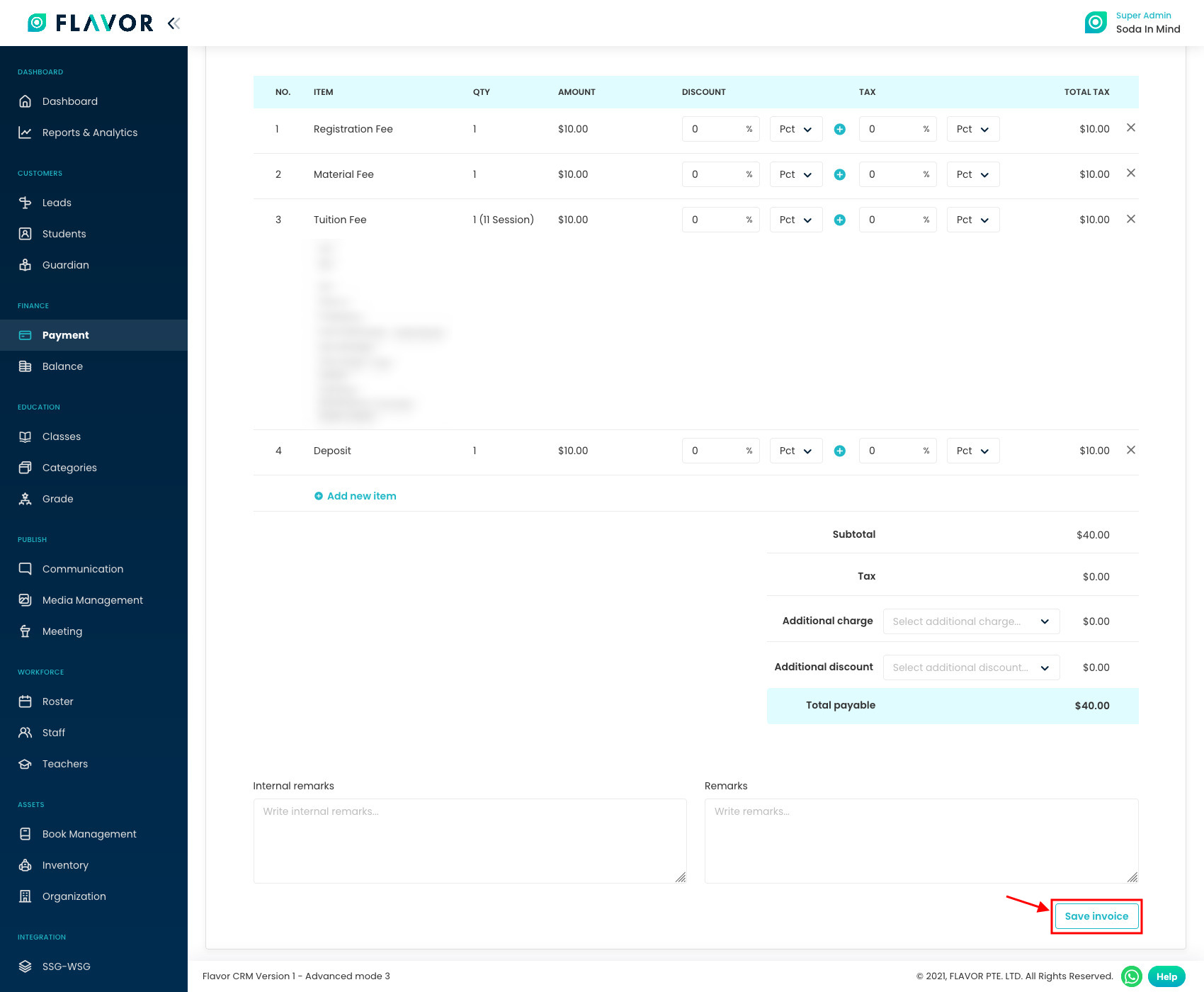 Need more help? Ask us a question
Please let us know more of your details and our team will reach out to you very shortly.