Step 1
Goto SSG-WSG module and then from there select Enrollments module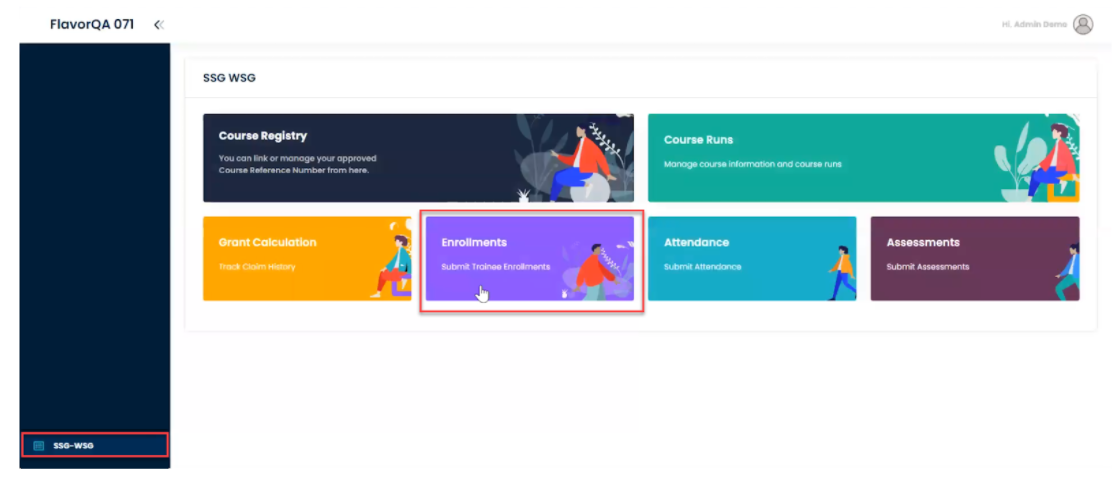 Step 2
You will have to then click on Add Enrolment then the pop up comes that wil show you already synced course with TP gateway in the pop up. Select the ones for which you want push the Student Registered students data to TP Gateway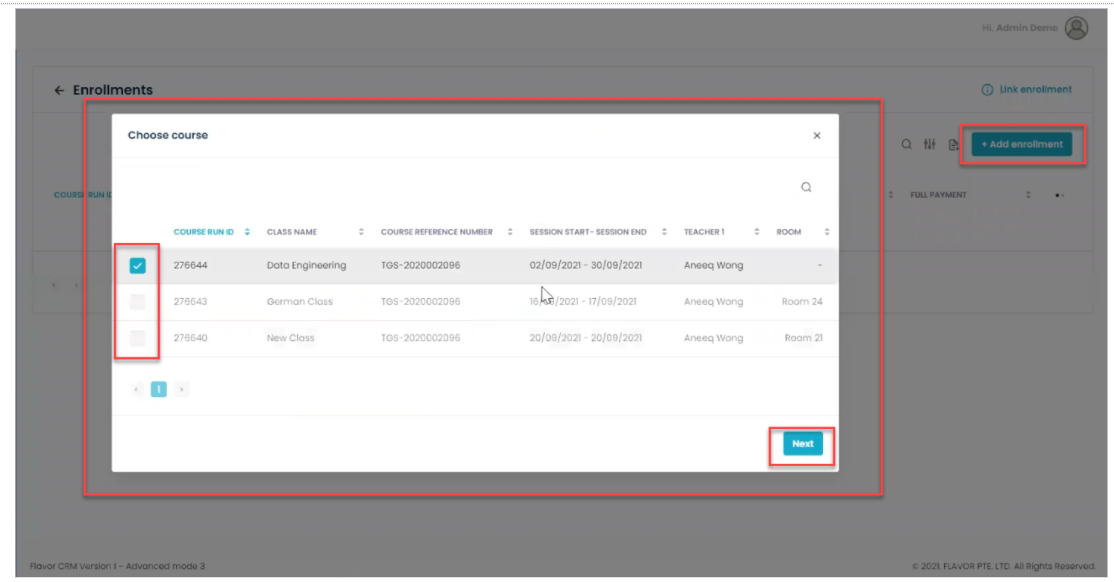 Step 3
Then you be shown all the students that the class has inside for you to mark and sync.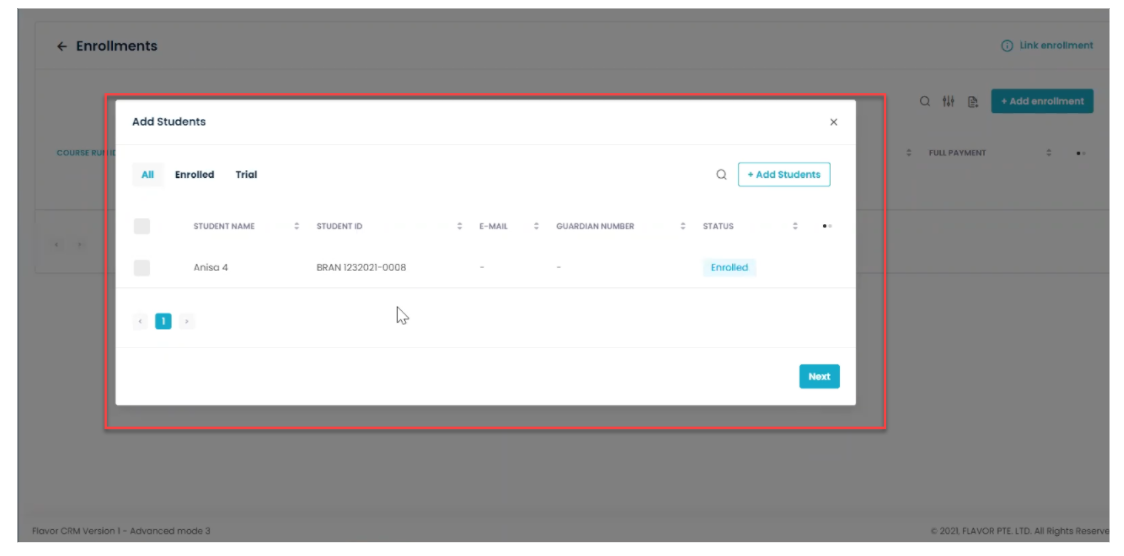 Step 4
Then the student data has to be updated properly into each of the tabs.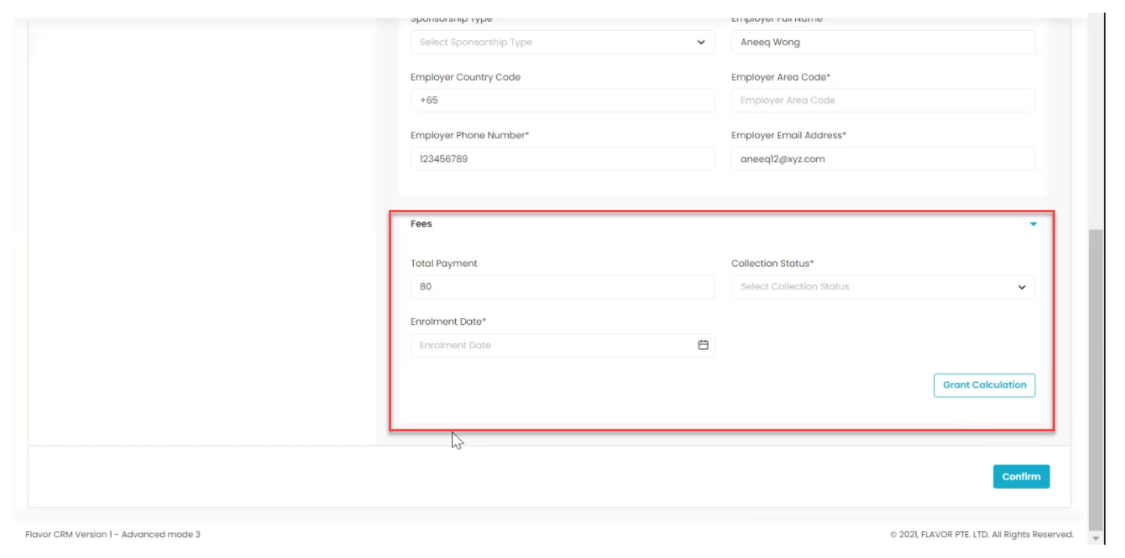 Step 5
You can also do grant calculator from this area.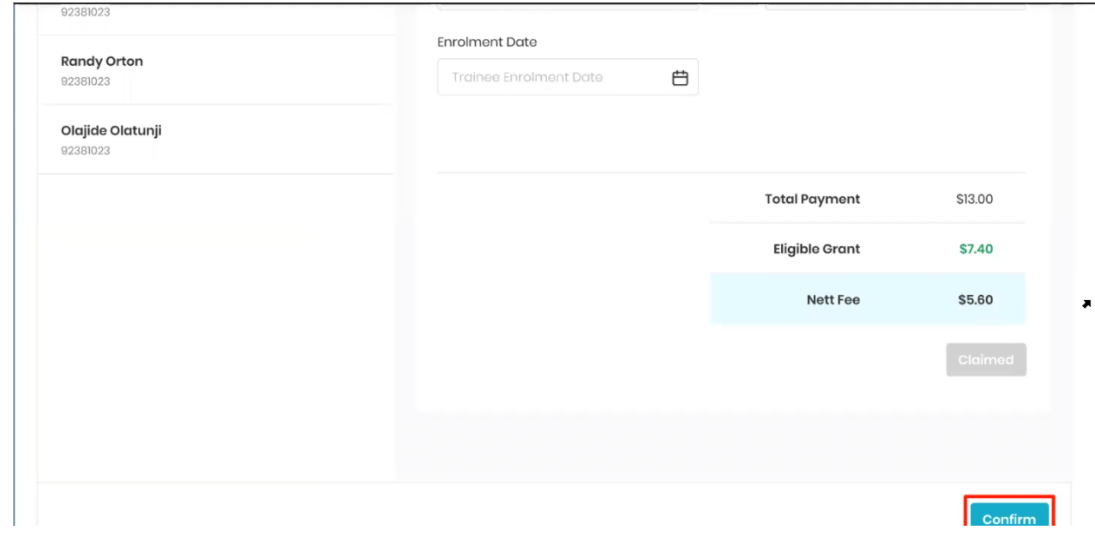 Step 6
You can select the employer status as well.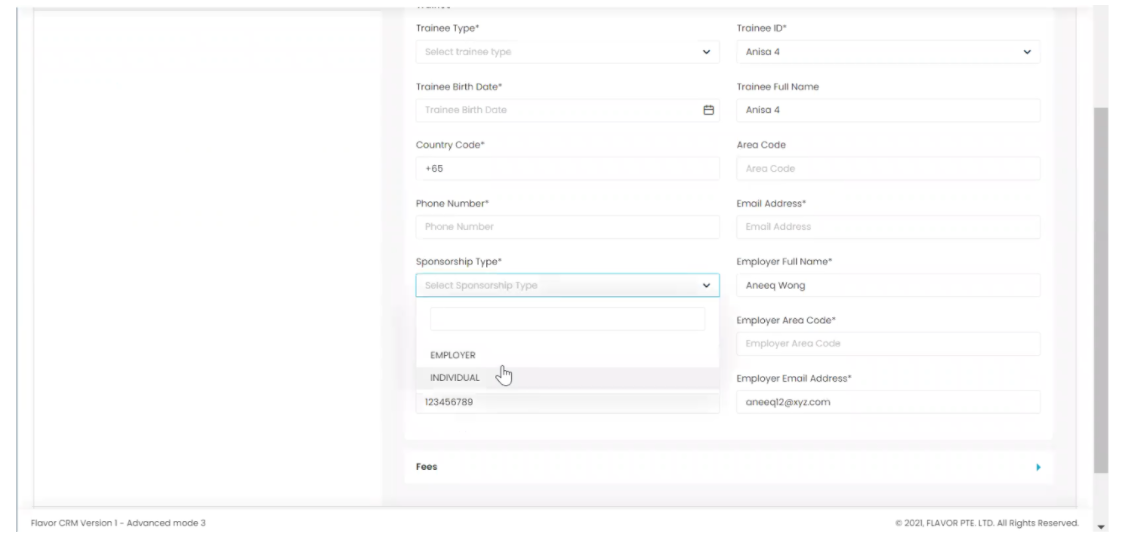 Need more help? Ask us a question
Please let us know more of your details and our team will reach out to you very shortly.