Step 1
Goto SSG-WSG module and then click on Assessments box to enter into the module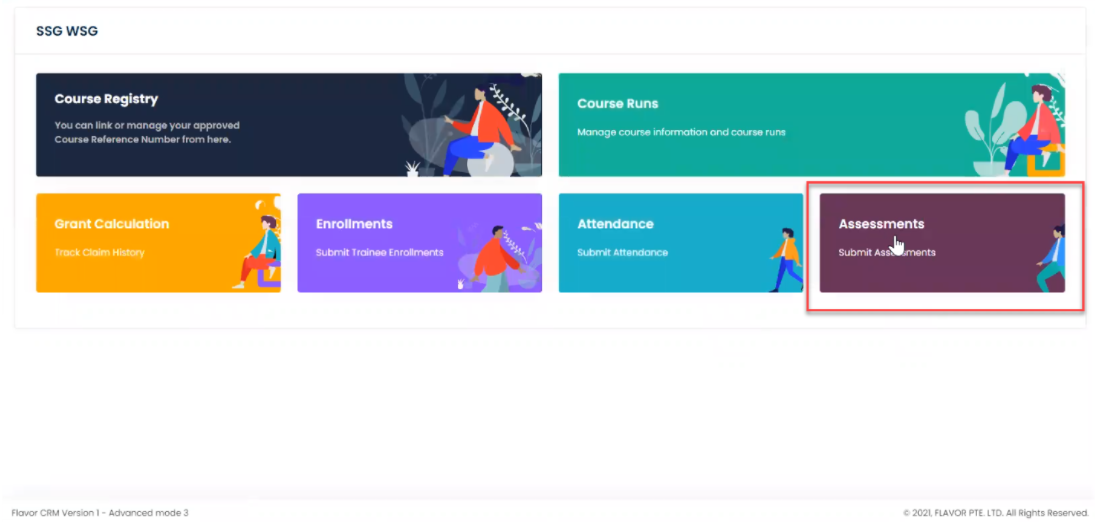 Step 2
You will have to then click ADD ASSESSMENT button and then pop up opens in which you can select the students for whom you want to send assessment data.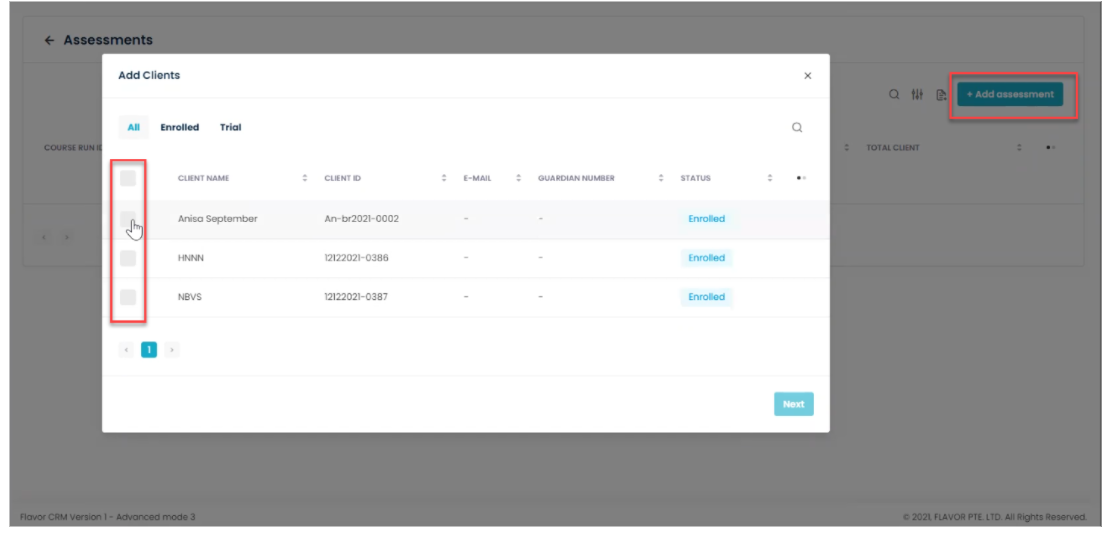 Step 3
Then you will be redirected to a page wherein you will have to update the fields in  right column and select the student from the left column. Once all looks good then click on CONFIRM.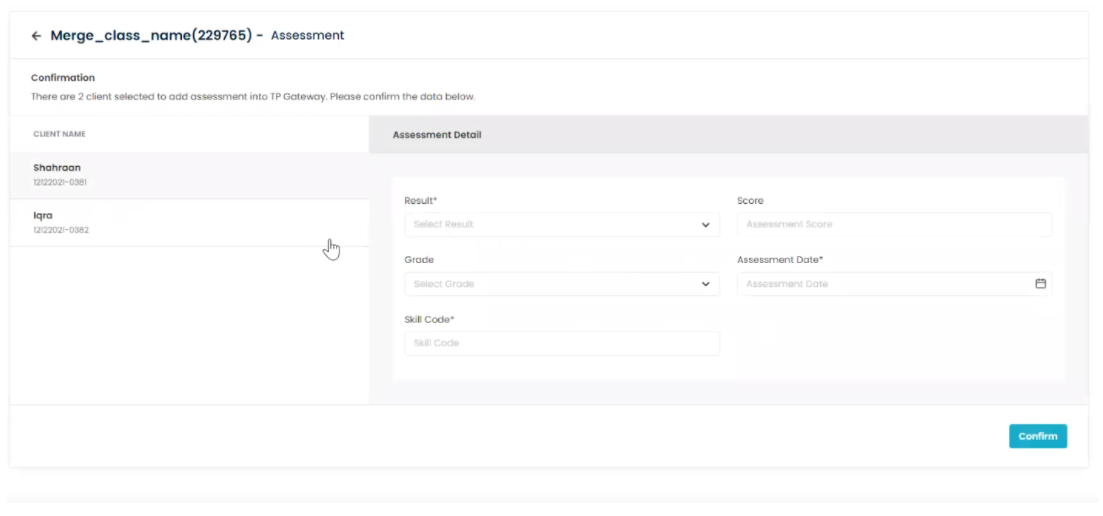 Need more help? Ask us a question
Please let us know more of your details and our team will reach out to you very shortly.