Step 1
Login into Flavor CRMs dashboard using the link. Enter the Username and Password and click the Log in
https://app.flavorcrm.com/.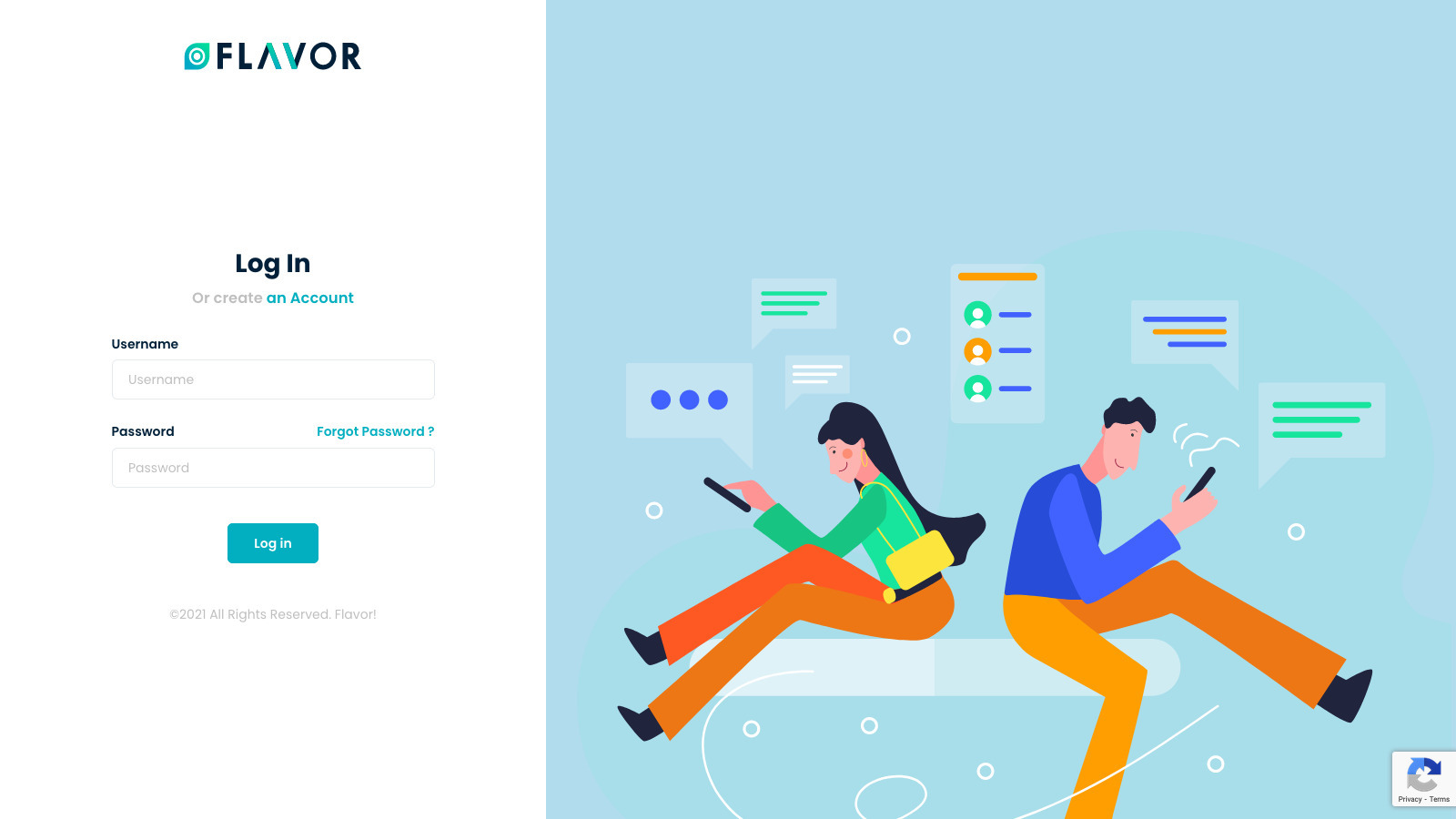 Step 2
Once logged into CRM, click on SSG-WSG from the left side bar.

Step 3
SSG-WSGG section will open, click on Course Runs to add a Course Run

Step 4
The Course Runs page will open, where all the Course Runs are shown. Click on + Add Course Run to integrate a course into TP Gateway.

Step 5
Choose the class that you want to integrate with TP Gateway, make sure room is assigned to the class and click Next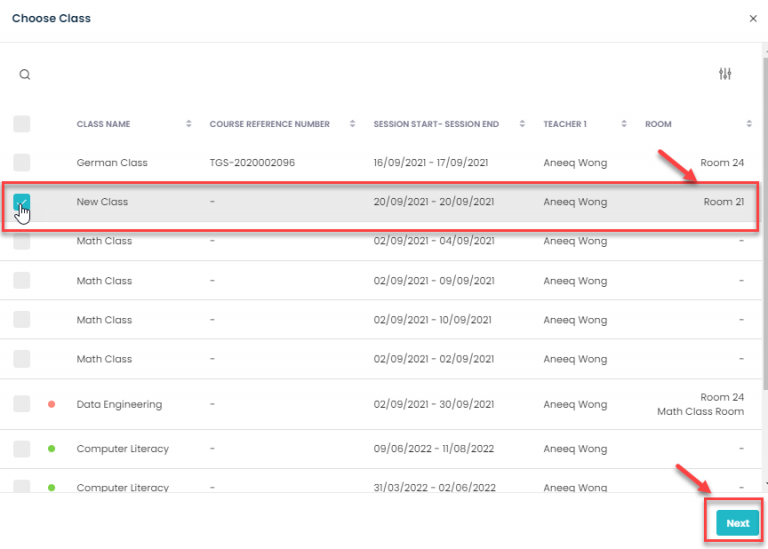 Step 6
Fill all the required information into the next page, Information with asterisk (*) sign can be selected from the drop down menu.
a. Class Information
b. Venue
c. Session
d. Teacher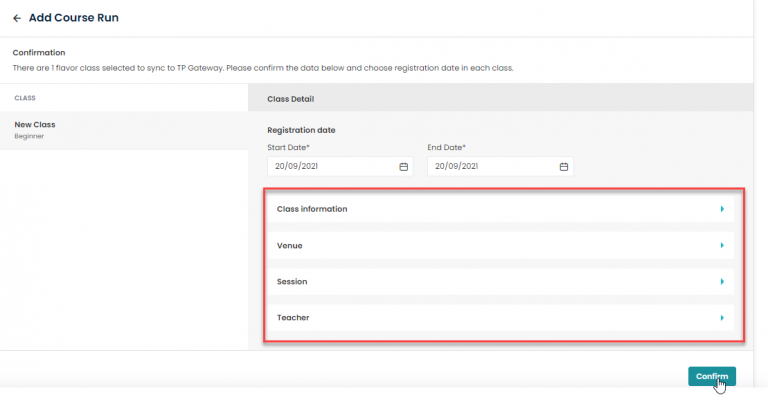 Step 7
After entering the required information as per your requirements, click the Confirm button at the bottom to proceed with the Course Run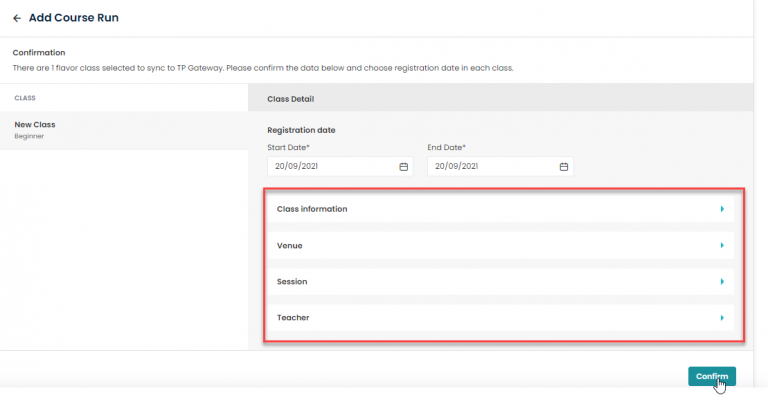 Step 8
If all fields are entered correctly, it will proceed to the next page and the confirmation message will appear as Course Runs Added Successfully.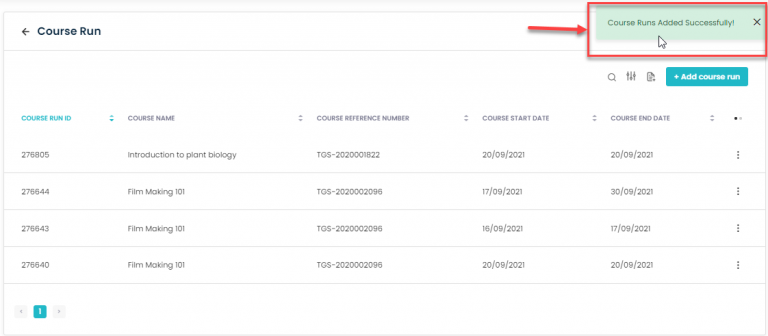 Need more help? Ask us a question
Please let us know more of your details and our team will reach out to you very shortly.