Step 1
Goto SSG-WSG module and then click on GRANT CALCULATION Box.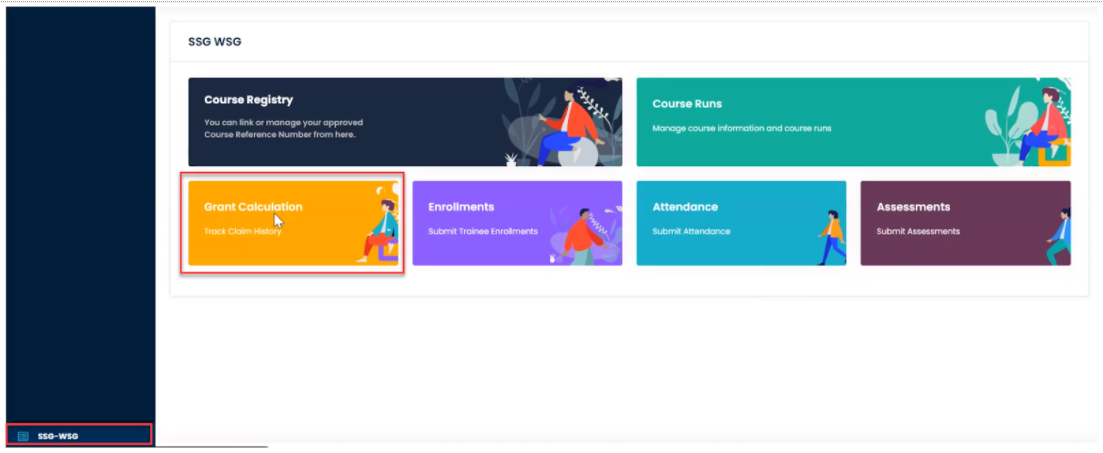 Step 2
You will be redirected to the page where in you can see GRANT status of various students.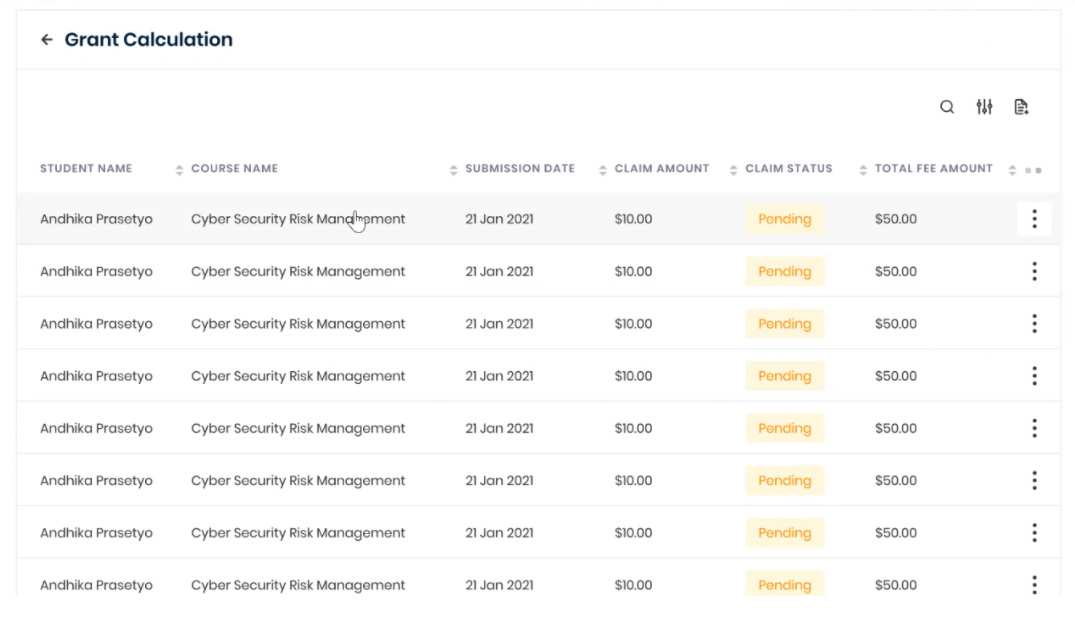 Step 3
Click on a student and then pop up opens wherein you can cancel claim or upload a document for TP gateway to receive and the PASS the claim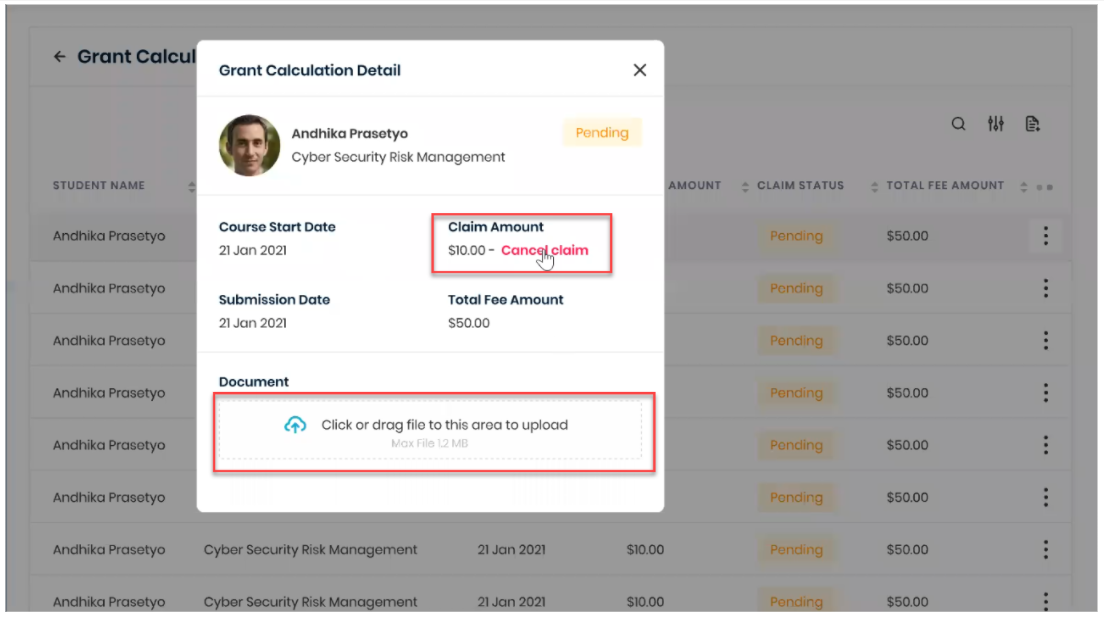 Need more help? Ask us a question
Please let us know more of your details and our team will reach out to you very shortly.