Step 1
Goto SSG-WSG module and then Click on the ATTENDANCE Box.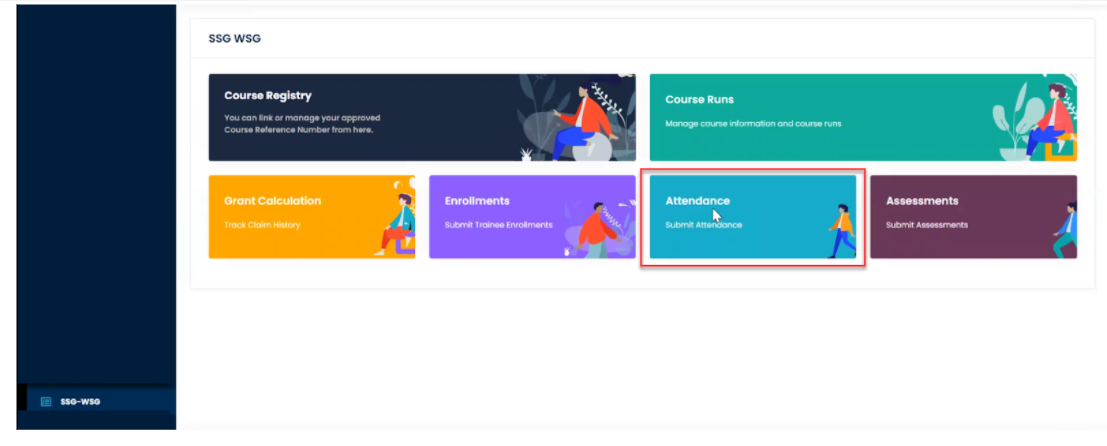 Step 2
After clicking on attendance you will be redirected to the module's page where you can see data that has been synced.

Step 3
To sync attendance data you will have to goto VIEW MODE of a class that has been synced with SSG then click on ATTENDANCE tab.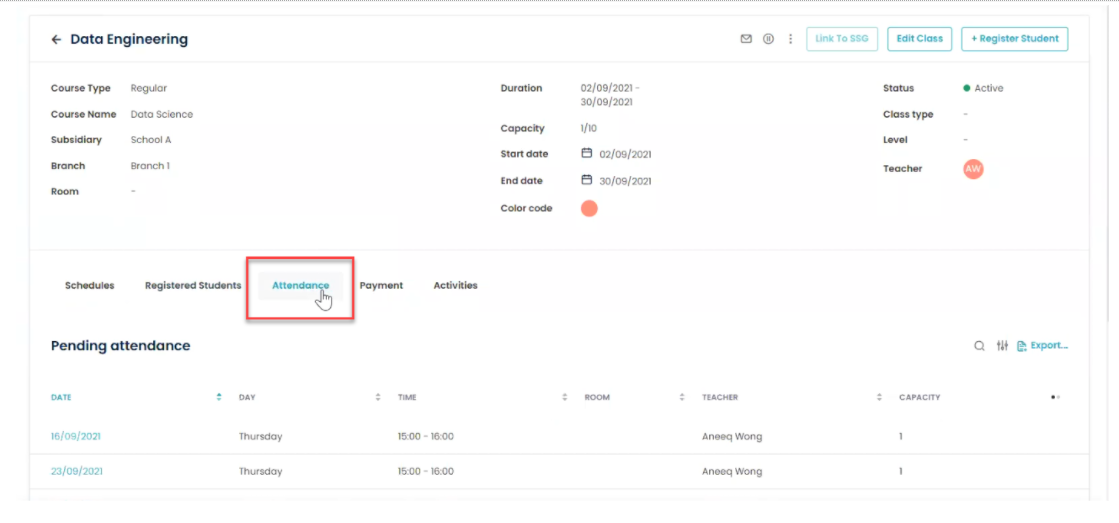 Step 4
You can then click on a student and then a pop up will appear.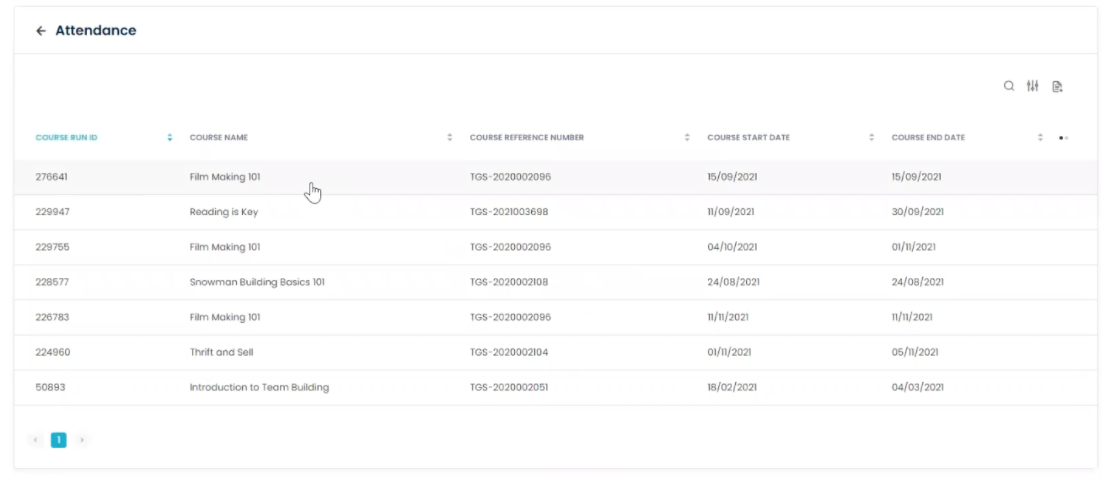 Step 5
Then mark attendance for the students and then click on SAVE.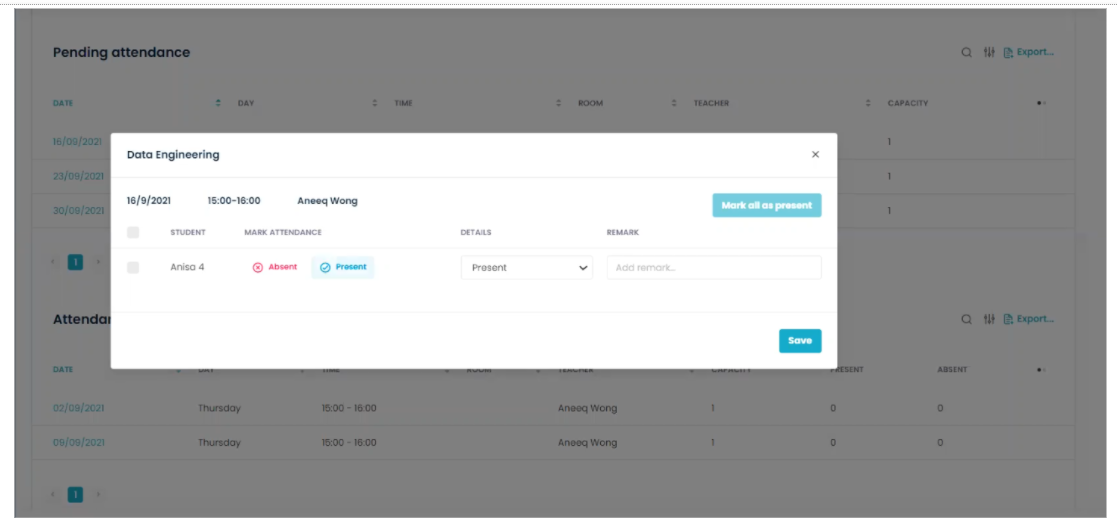 Step 6
Then goto ATTENDANCE MODULE under SSG-WSG module click on the class and then select the entry you to sync to COURSE RUN in SSG TP-GATEWAY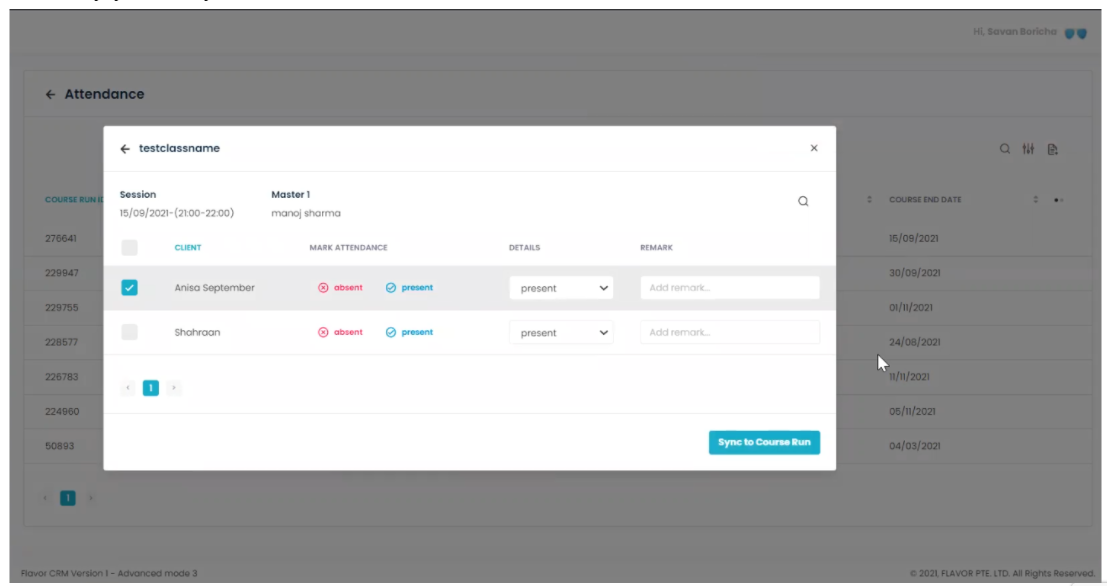 Step 7
Then you will be shown a confirmation pop up.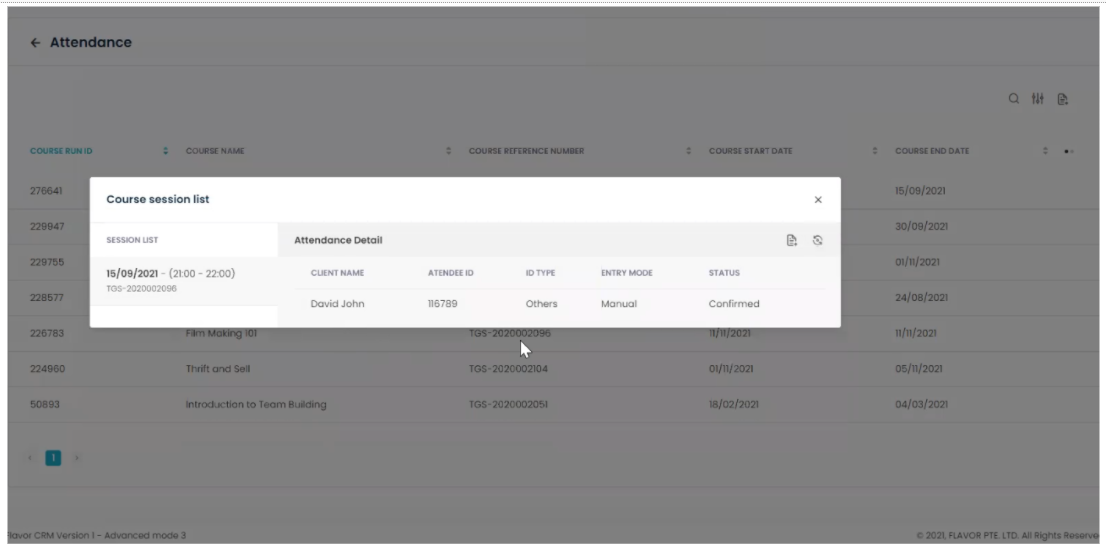 Step 8
You can further add more students to sync to a course run by clicking on the import button and then download sample followed by filling data as per the sample sheet.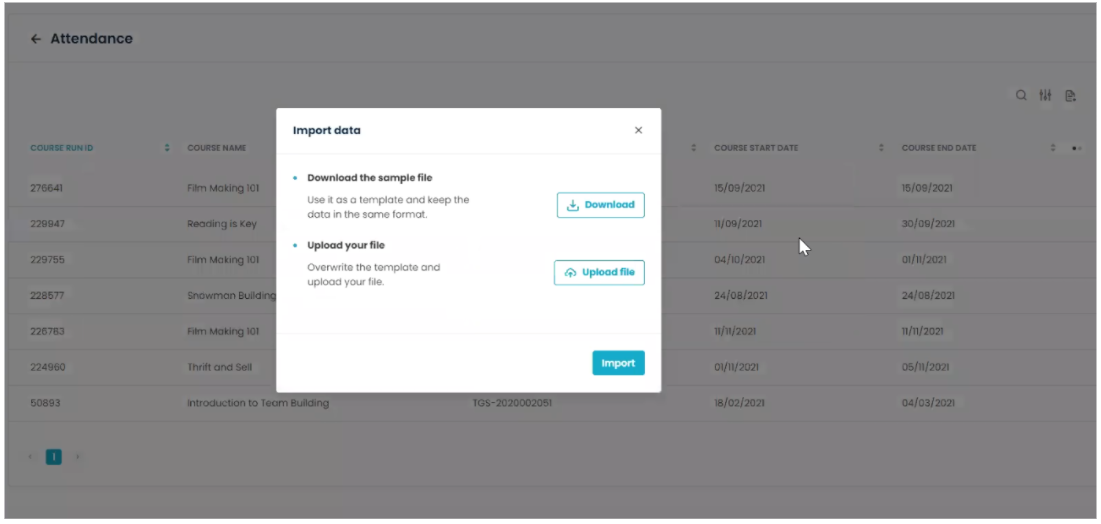 Need more help? Ask us a question
Please let us know more of your details and our team will reach out to you very shortly.