Introduction
In this article, you will find how to link Flavor Class with SSG and mark attendance.
Link Flavor Class with SSG
Step 1
Go to a particular class view that is to be linked with SSG.
Step 2
On the class view page, click on the Link to SSG button on the top right-hand side of the screen.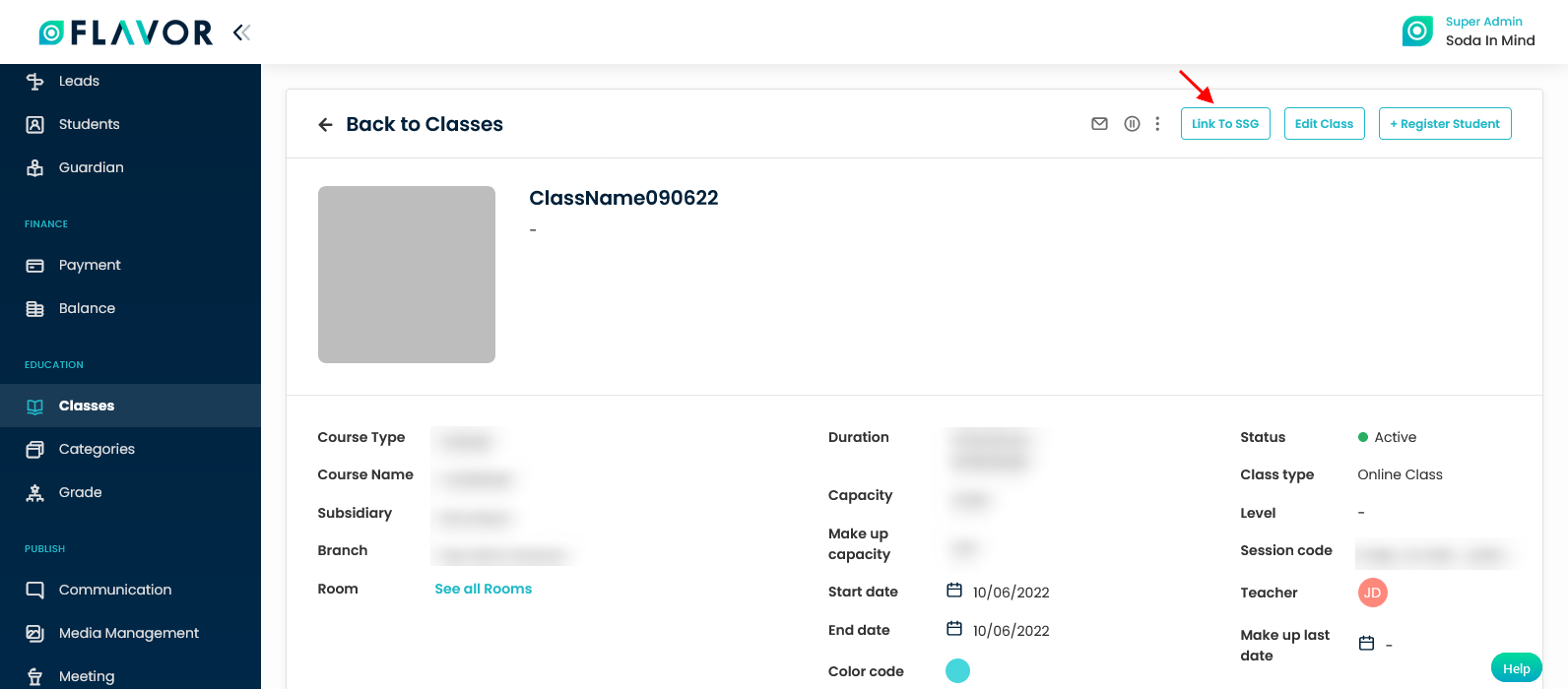 Step 3
It will navigate to the Add Course Run Page.
To know how to Add Course Run click here
Step 4
Once step 3 is done, it will be added to the Course Run listing page.
Mark Attendance
To Mark attendance, we need to do enrollment for that particular Course Run.
Step 1 
You need to go to the Enrollment section.
Then you need to Add Enrollment for the particular Course run.
To know how to Add Enrollment for a particular Course run click here
Step 2
Once enrolment is done, you need to go to the Attendance section. 
To know how to mark attendance click here
Need more help? Ask us a question
Please let us know more of your details and our team will reach out to you very shortly.