Step 1
Go to the Payment from the left side menu of the Flavor System.
Click on Settings.
A small pop-up will appear.
Click on Invoice configuration.

Step 2
On the Invoice configuration page, go to the Subsidiary configuration Tab.
Scroll down to Item Display.
Enable Show invoice month settings.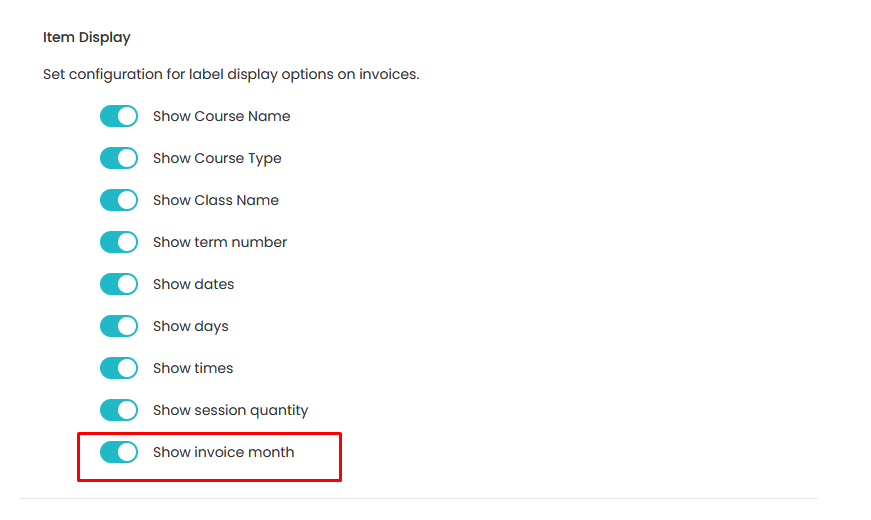 Step 3
Once the above setting is done, the Invoice Month will be visible in class invoice/receipt, listing, filter, view, export, and default download.
Also, the Invoice Month will be visible in the Merge Invoice Pop-up.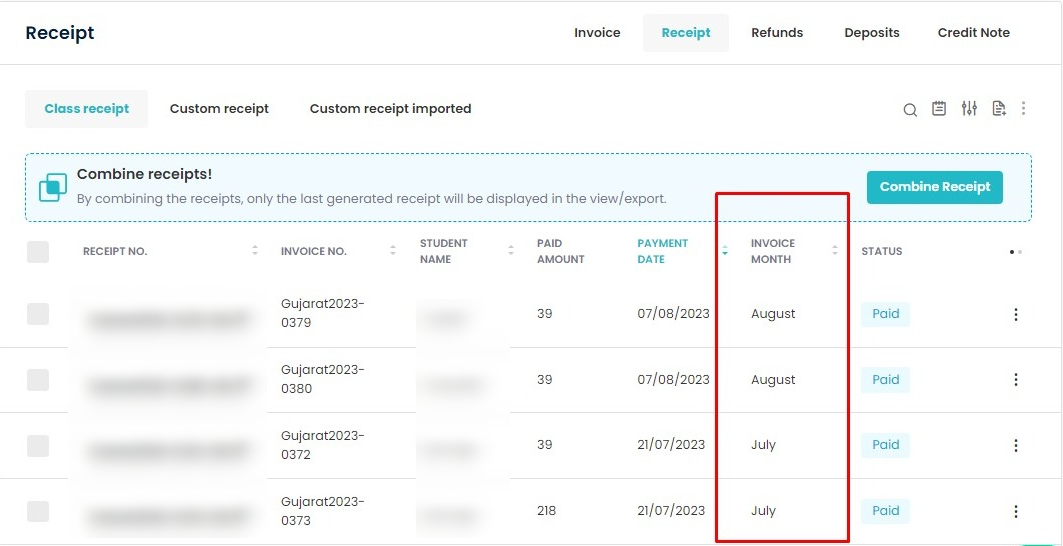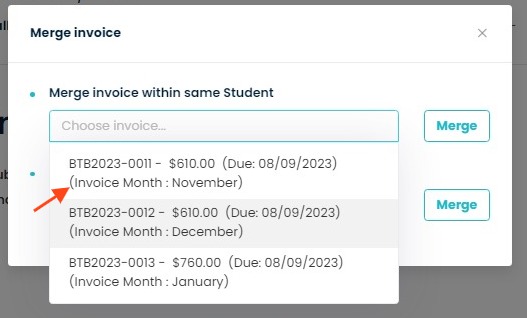 Need more help? Ask us a question
Please let us know more of your details and our team will reach out to you very shortly.