Introduction
This extended feature gives the user the flexibility to pay using their credit note. Before going ahead, read the guide for How Credit note works? to have a better understanding. Let us start with the condition that the student has a credit note against their name in the credit note tab in the payment module and the status is as issued.
Step 1
Pay the invoice either from the grid/view.
On clicking on the pay button, a pop-up named Pay Invoice appears.
Select the Credit Note payment method option.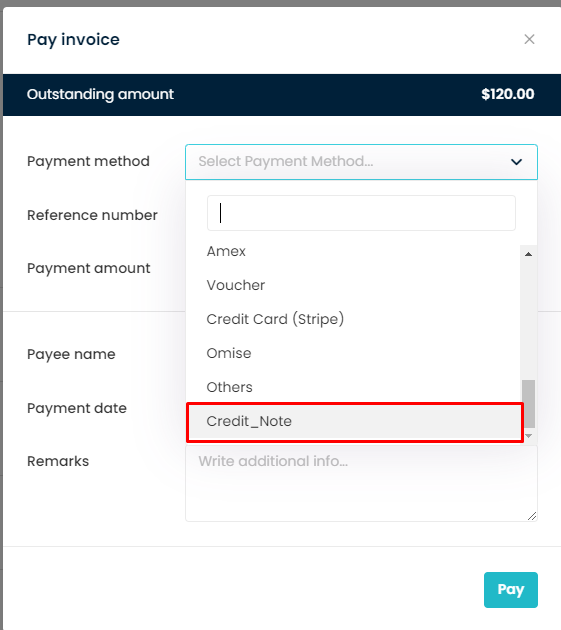 Step 2
Once the Credit note option is selected, the Credit Reference number will appear in place of the Reference number. 
It will list all the credit note which are available against that particular student.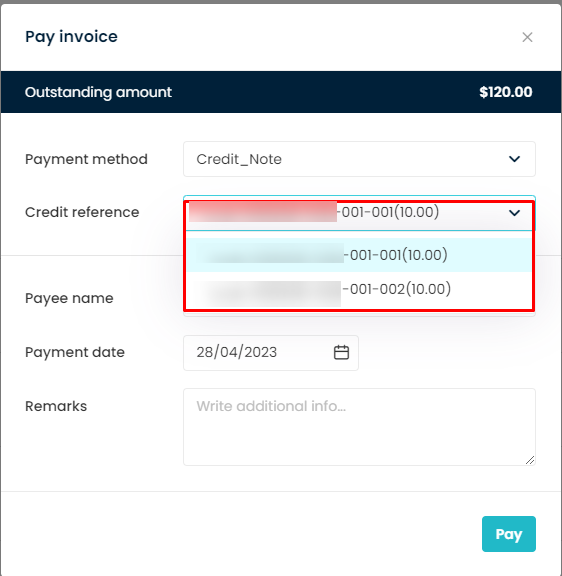 Step 3 
Fill in the rest of the fields.
Click on the Pay button.
Once the Credit note is used, the status of the Credit Note will change to Used.
Note: Few things that should be taken care of:
If the invoice outstanding amount is less than the credit note but issued credit note(s) are available still the Credit note option will not appear in the list.
If the credit note issue date is in the future, then the credit note will not be listed. 
As of now, only flavor staff users can pay the invoice using a credit note.
Need more help? Ask us a question
Please let us know more of your details and our team will reach out to you very shortly.