Introduction
A credit note is a new addition to the payment module. When a refund is done, one of the modes is the Credit note. Once the refund is done via Credit note, it is listed under Credit Note Tab in the Payment module. 
Refunds can be done through the Receipt listing page or from Class View. 
Click here to know how Refund is done in Flavor System
 To know how Credit note works follow these steps:
Step 1
Go to the Payment from the left side menu of the Flavor System.
Click on the Credit Note tab.
All the credit notes will be listed on this page.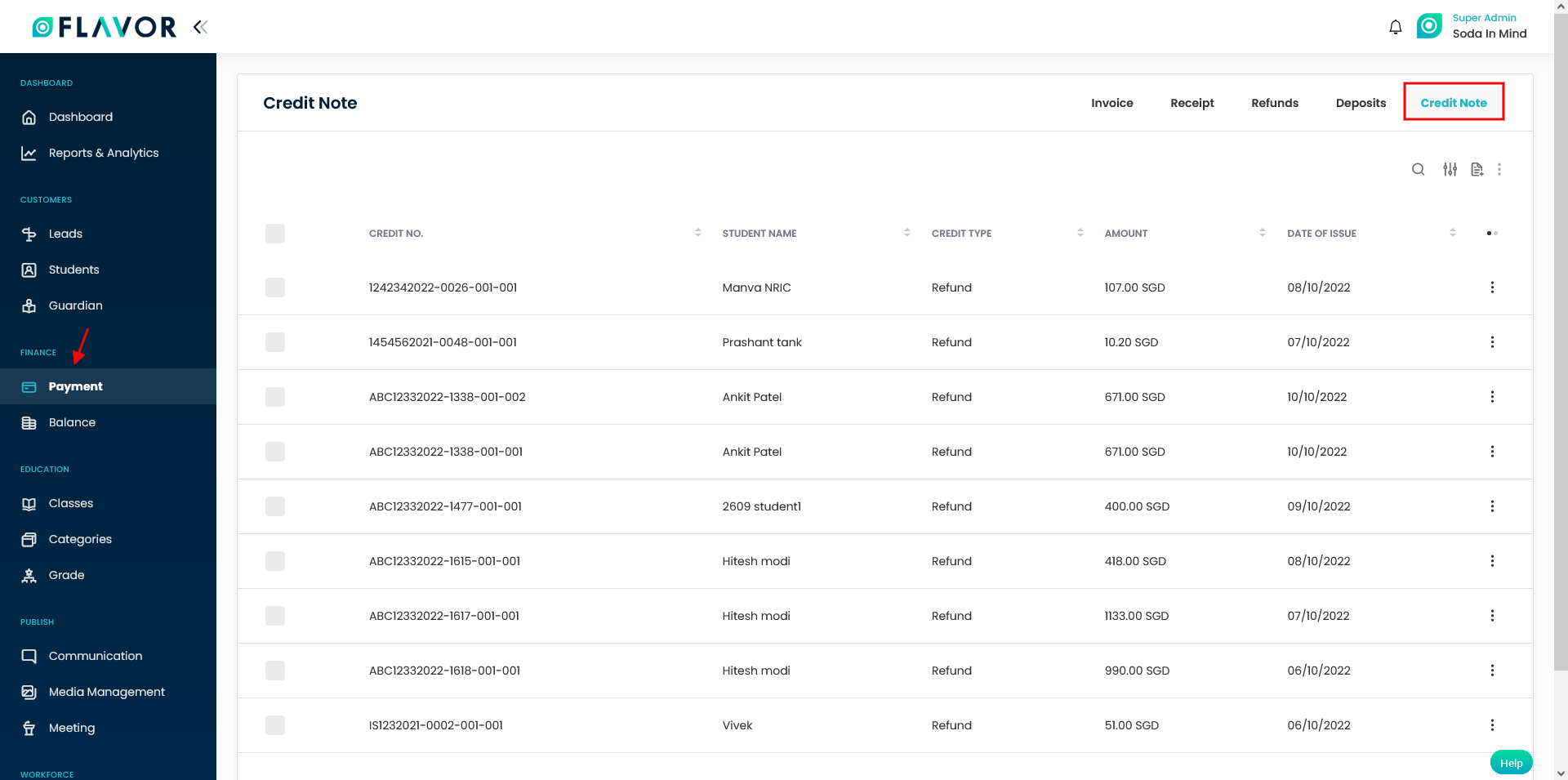 Step 2
Credit Note Records
Search: You can search the credit note based on the Credit number and student name.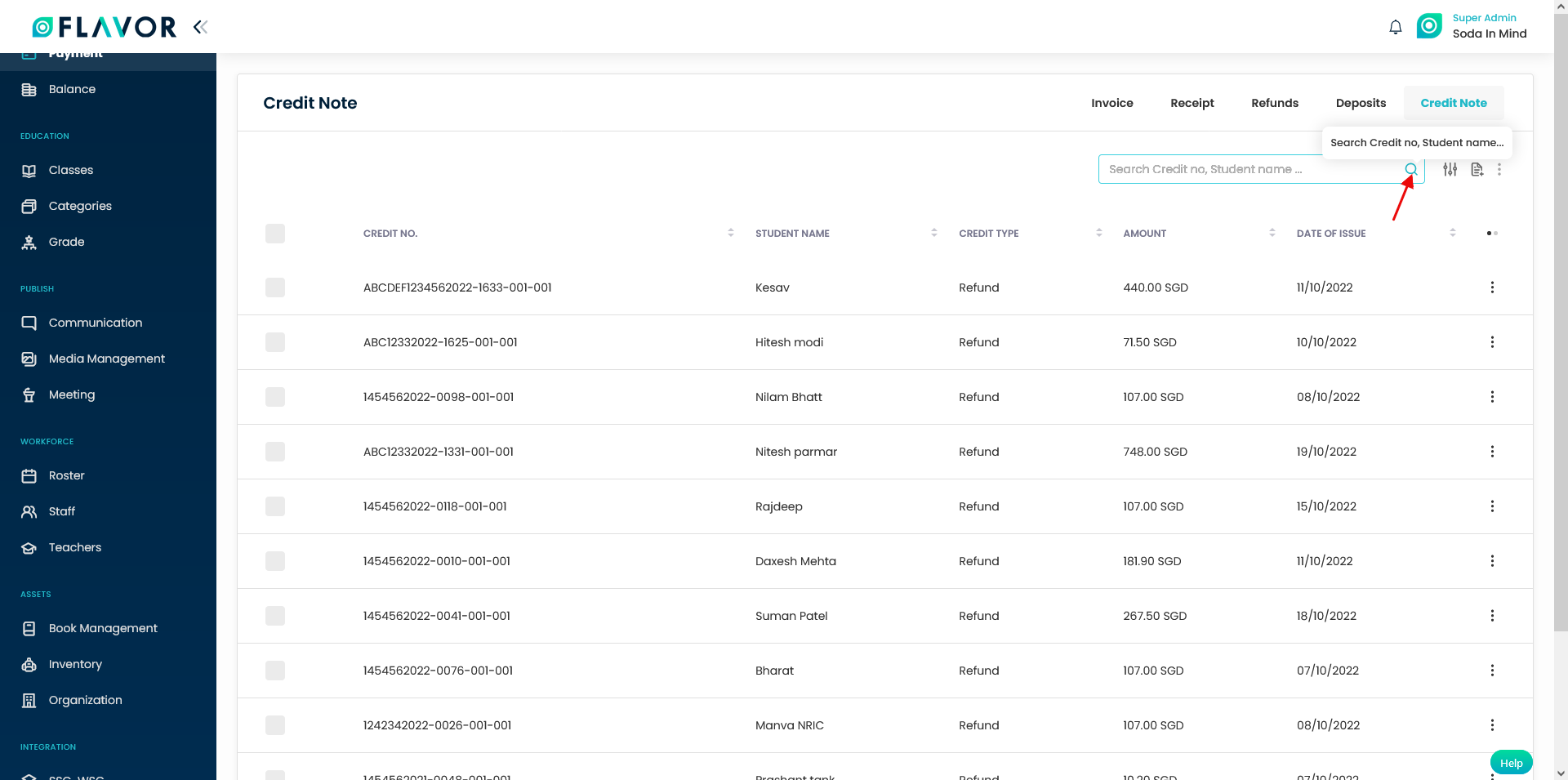 Filter: You can filter the records based on Credit Status and Date of Issue.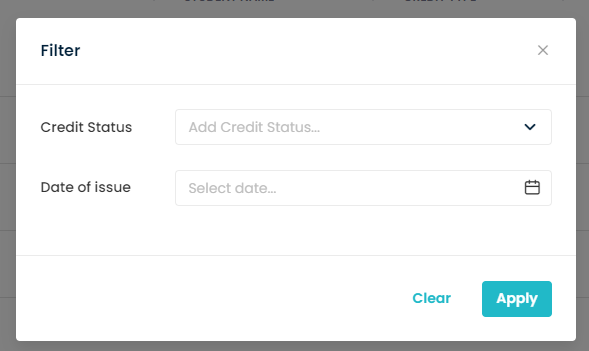 Export: You can export the credit note data to the specified email id
.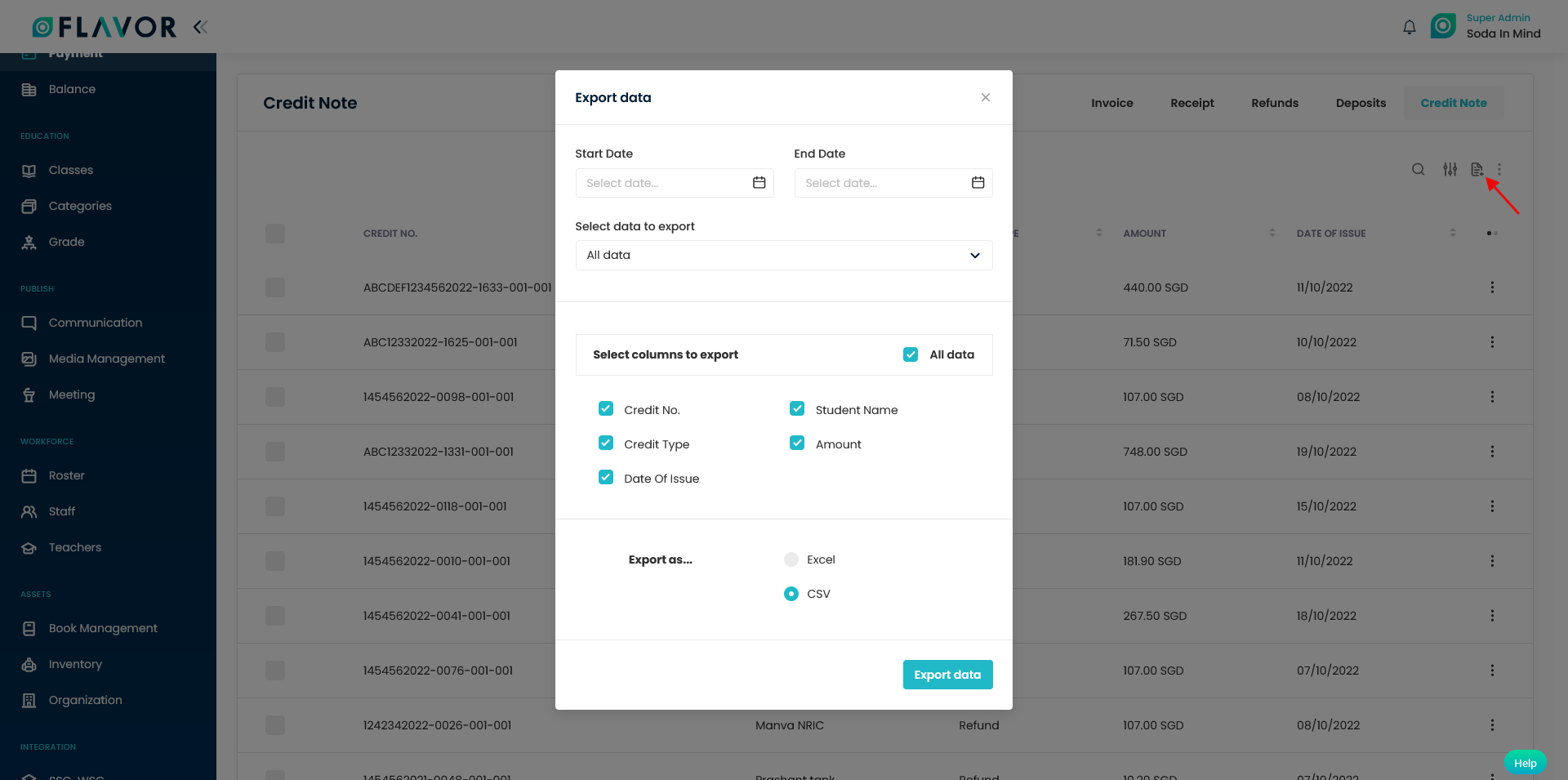 Bulk Action: Select the records and click on the bulk action icon button. A popup with two options will appear on the screen viz. Send Credit Note and Delete.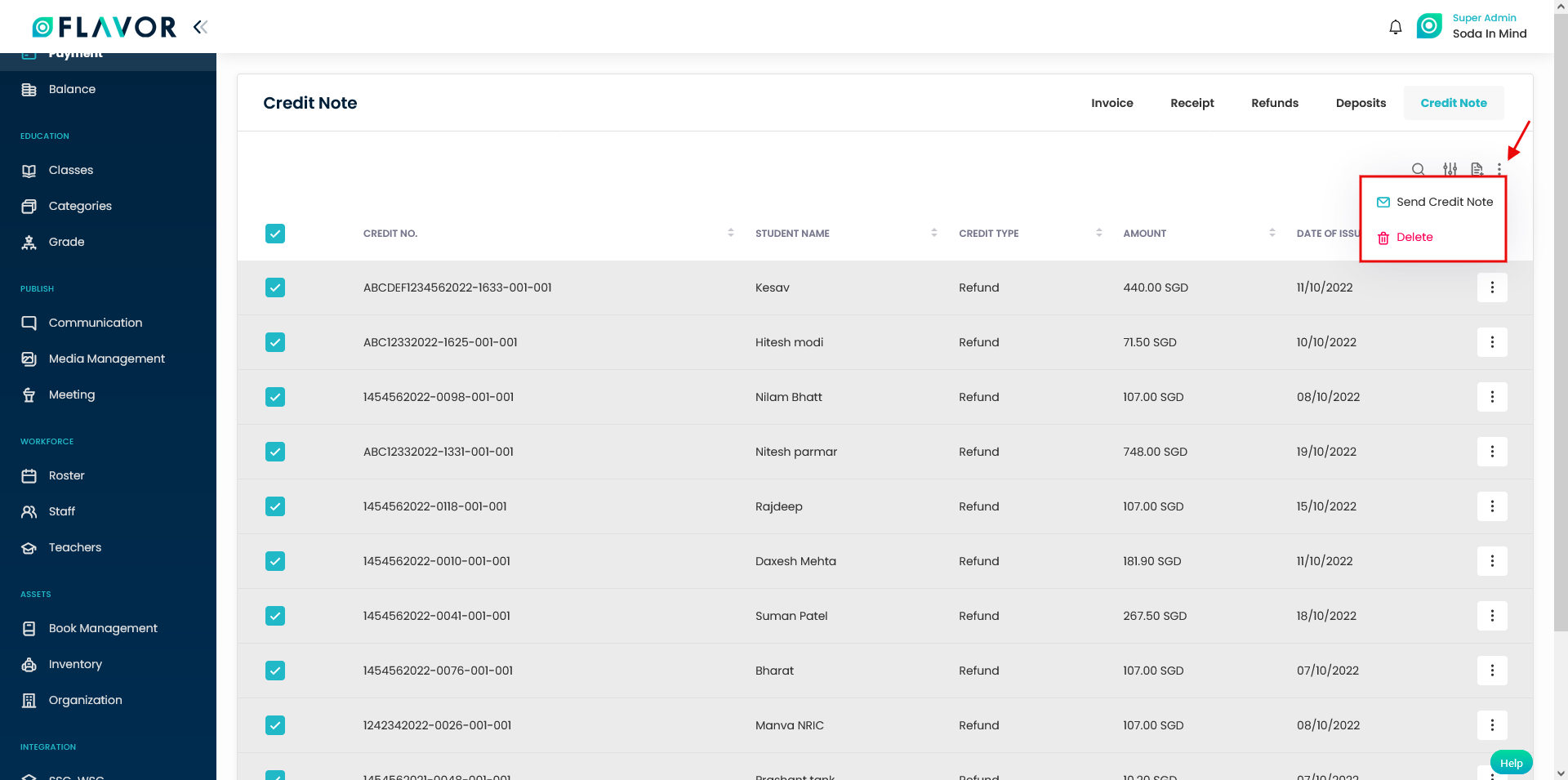 Click on Send Credit Note to send the email to the respective students.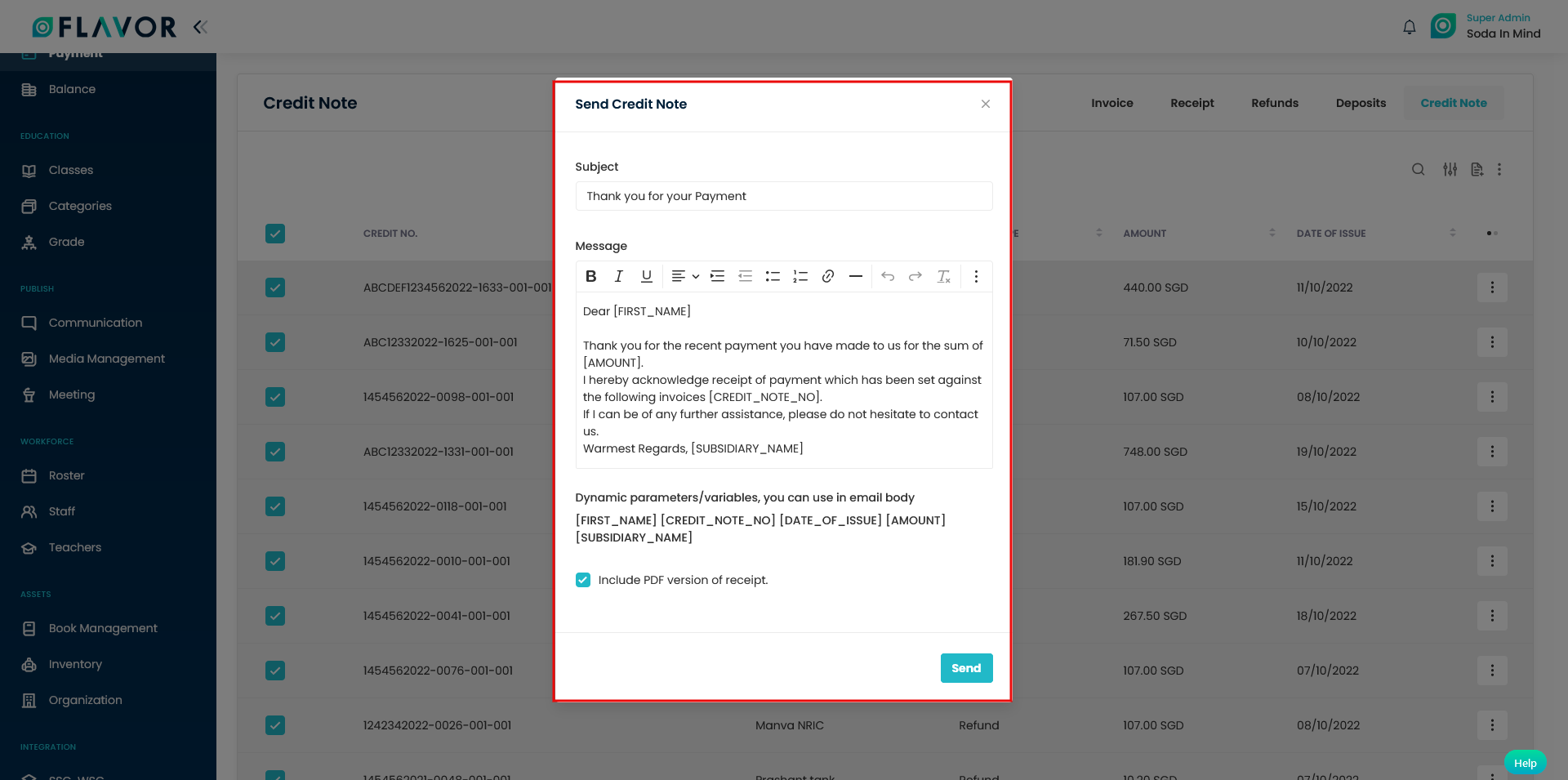 Click on the Delete option to delete the records. 
Action icon button: Click on three dots and a popup will appear with three options viz. Download Credit note, Send Credit Note, and Delete.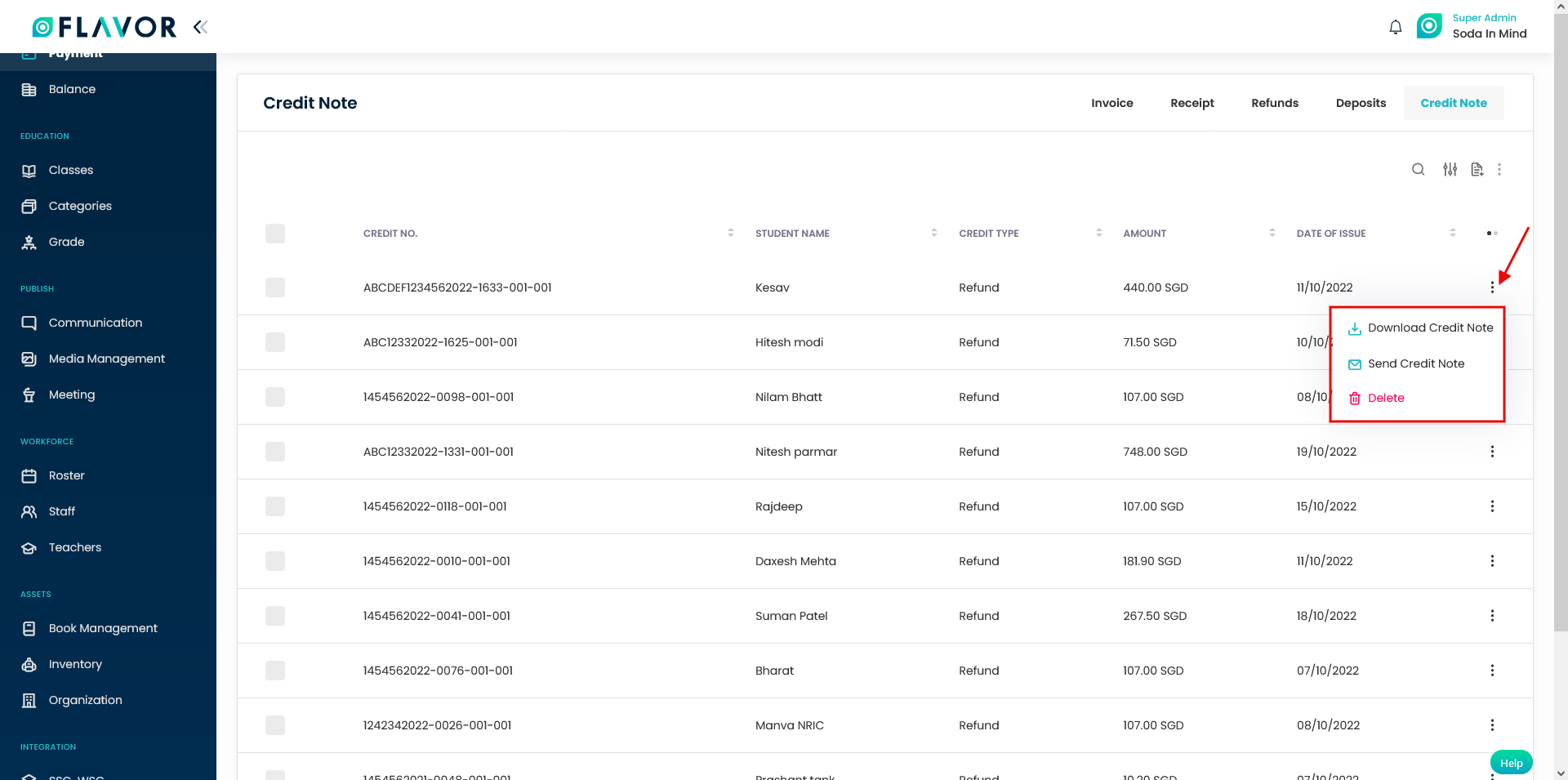 To download click on the Download Credit note option, to send the credit note click on Send Credit note option and Click on the Delete option to delete the Credit Note. 
Need more help? Ask us a question
Please let us know more of your details and our team will reach out to you very shortly.