This article is to let you know whether the credentials entered under SMTP settings are correct or not.
Step 1
Go to the Settings from the left side menu of the Flavor System.
On the Settings page, click on System Tab.
Under Integration set up, click on Set Up Integration against Communication Integration.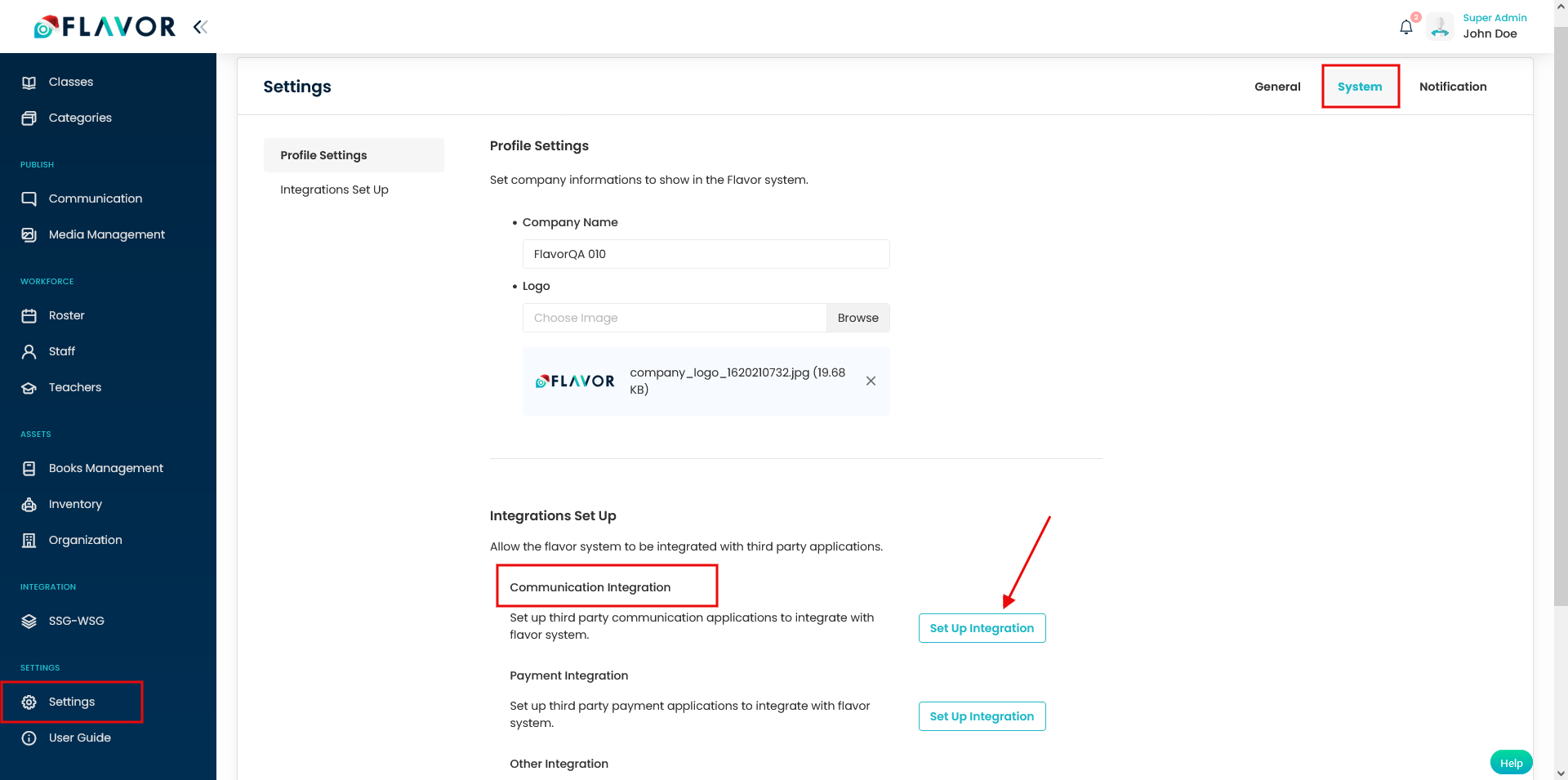 Step 2
On the Integration Set Up Page, under Communication Integration, enable SMTP.
Fill up the Details.
Click on Test Configuration link.
If all the details are correct, then the admin will receive a Test Email.
However, if the details filled are not correct, then a popup named Error will come up showing the error details.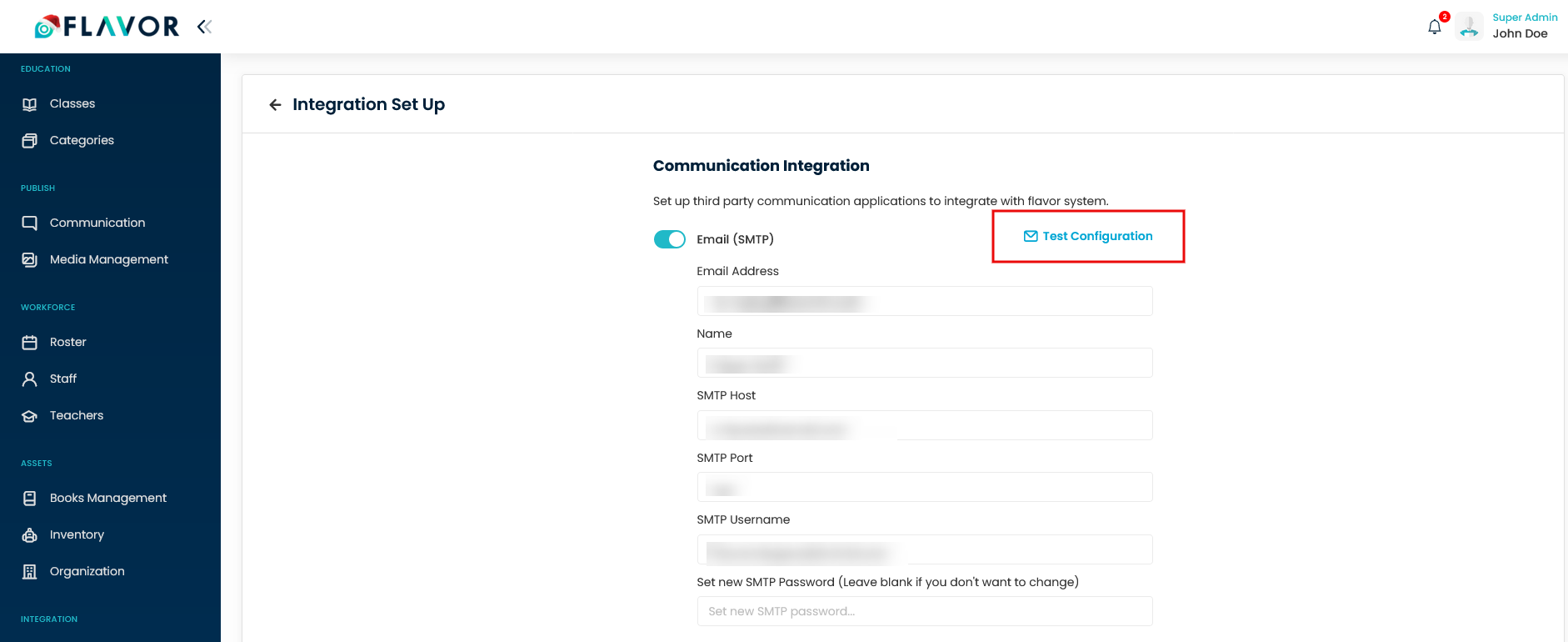 Need more help? Ask us a question
Please let us know more of your details and our team will reach out to you very shortly.