Steps to create an account in Brevo
Step 1
Visit the site www.brevo.com
On the homepage, click on Signup For Free.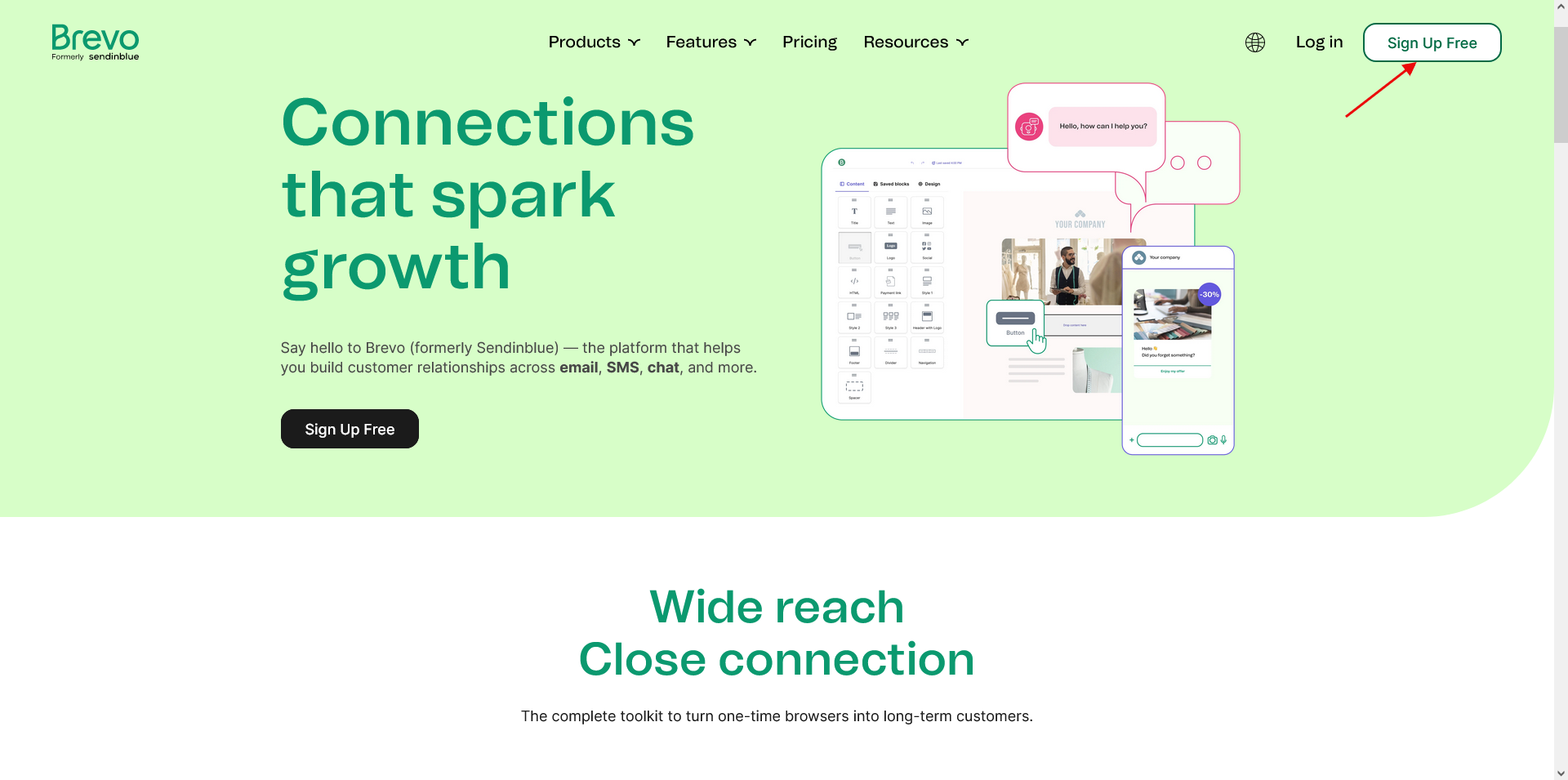 Step 2
This will take you to the create account page.
Enter the Email address and password.
Click on the Create Account button.
A verification link will be sent to the given email address.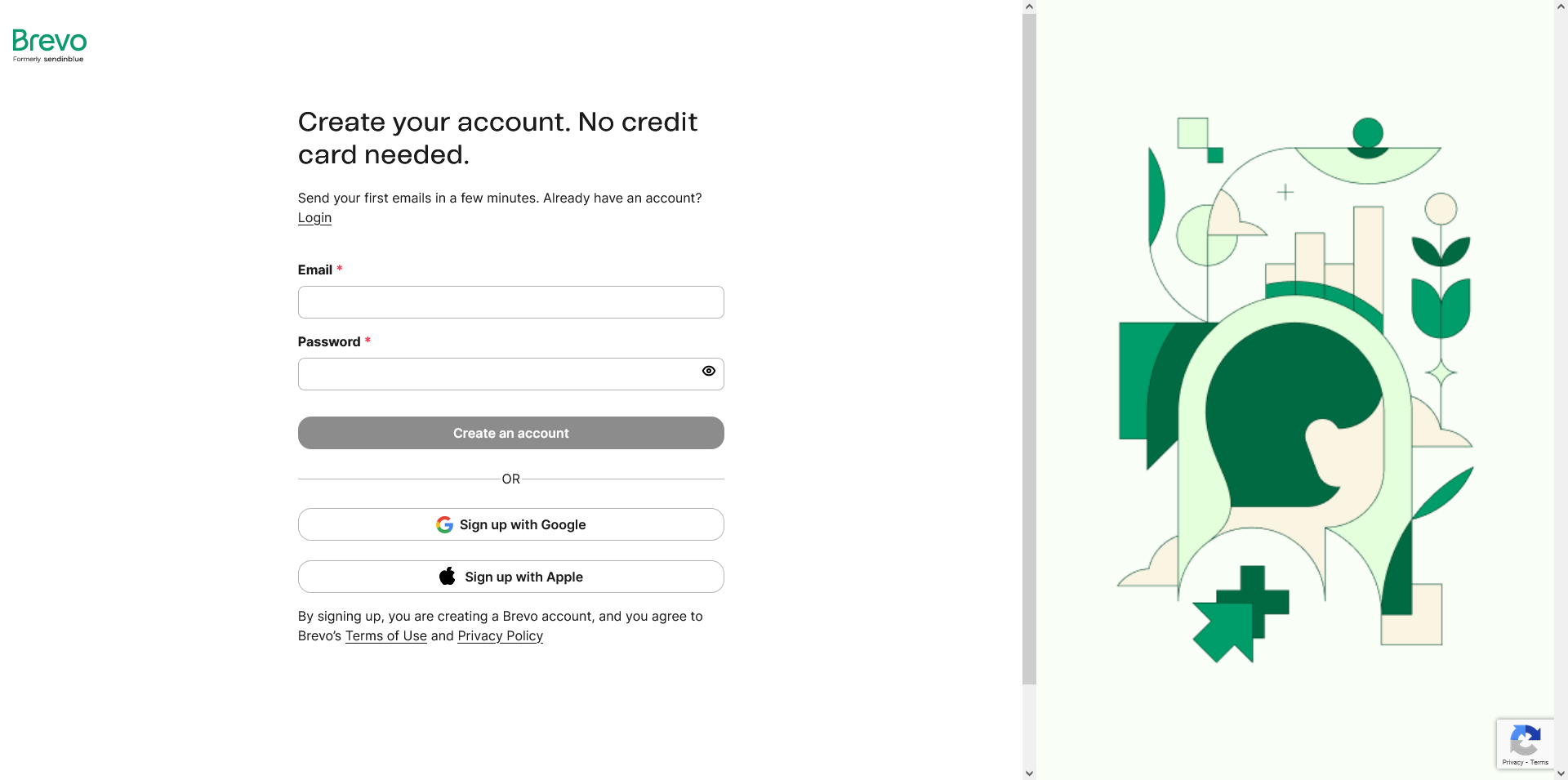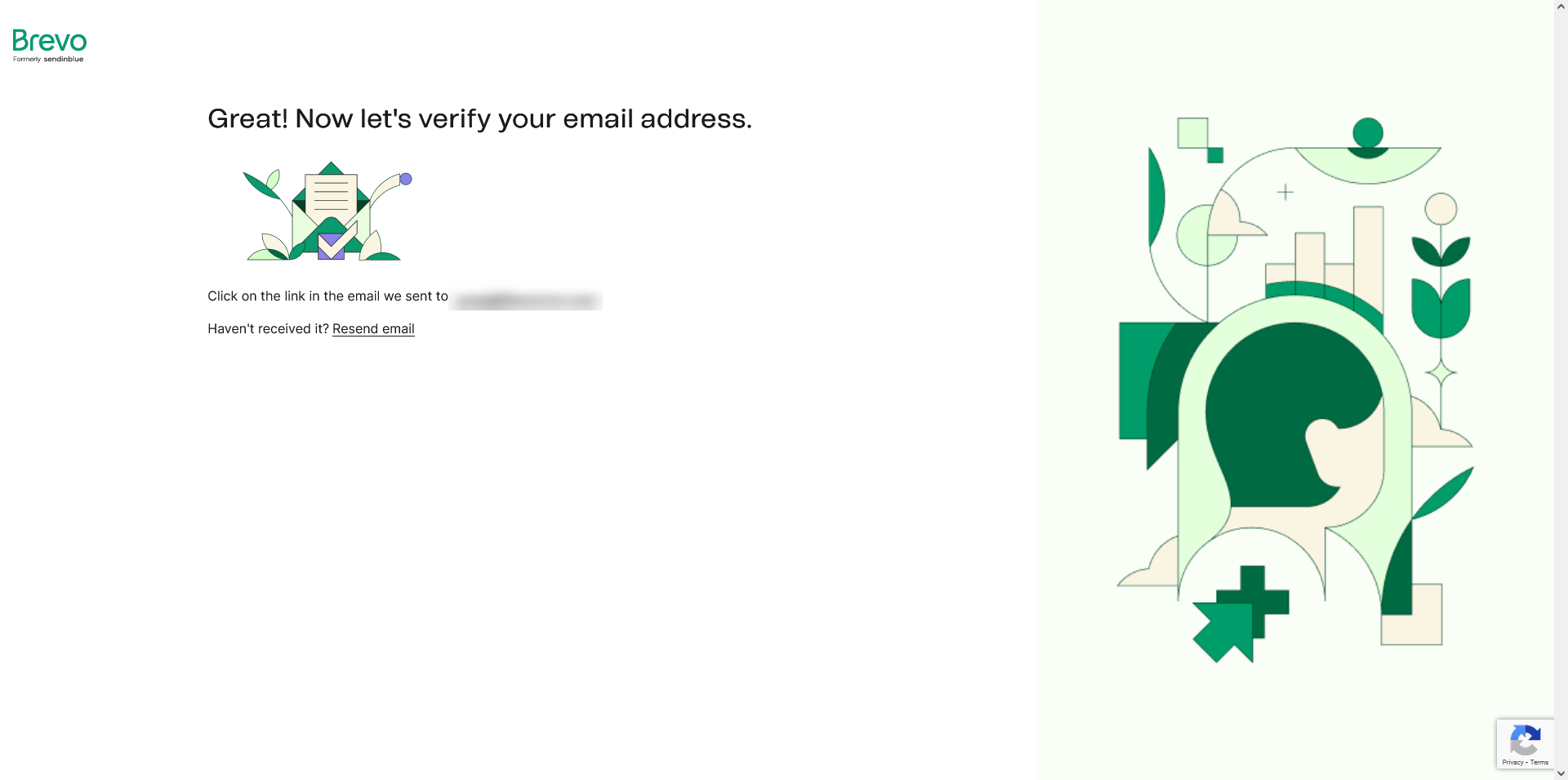 Step 3
Click on the Confirm my email address button mentioned in the email received.
This will take you to the subsequent pages to enter the basic details, Company address, phone, etc. 
Next, it will ask you to choose the plan and proceed.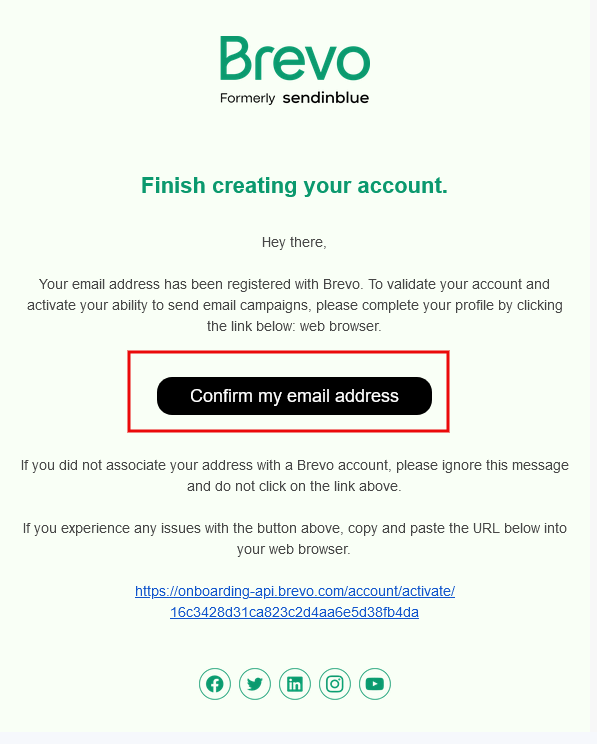 Steps to integrate Brevo with Flavor System.
Step 1
Login to the Brevo login page. (https://account-app.brevo.com/account/login)
Enter the email address and password.
Click on Log In button.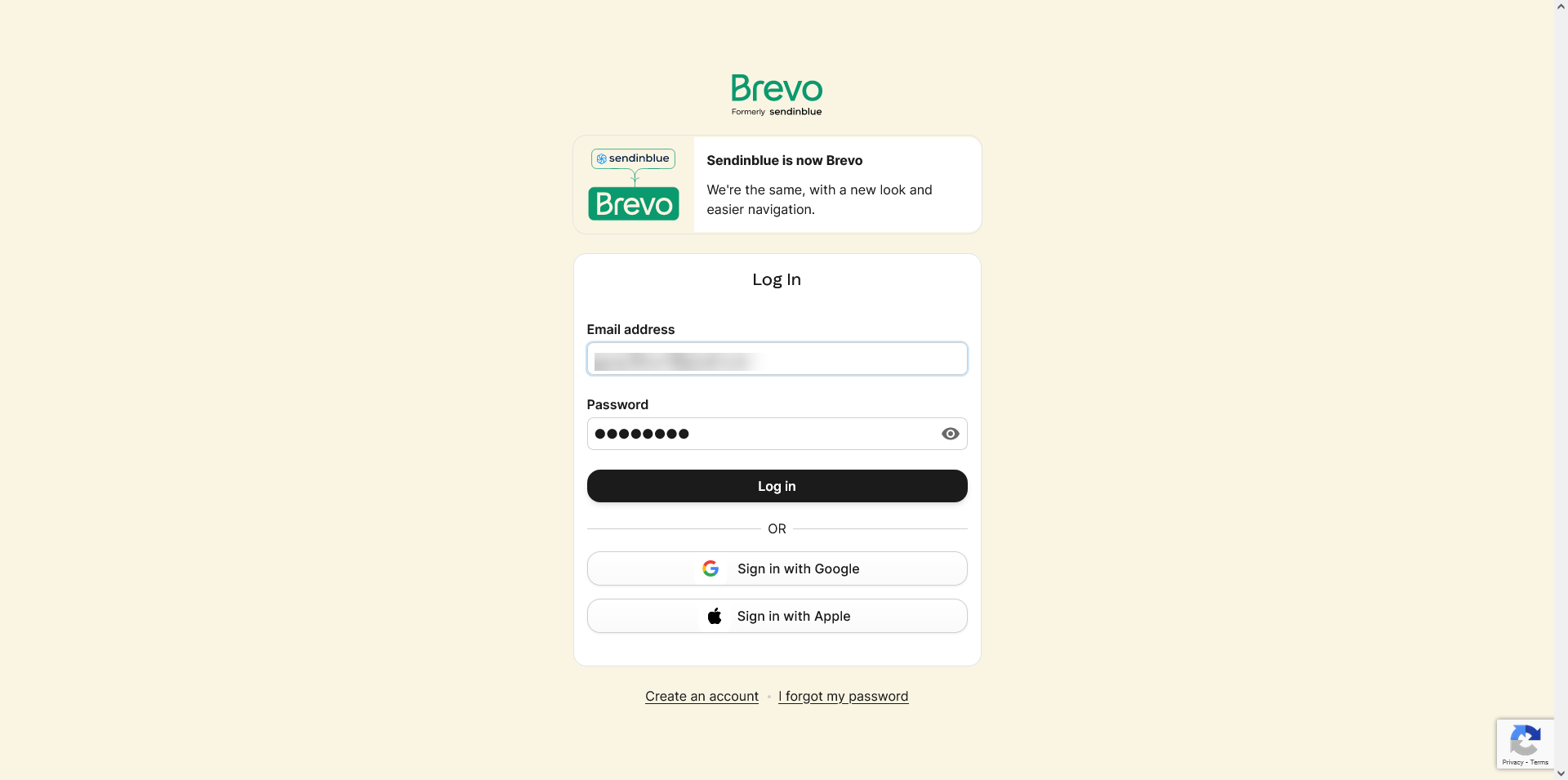 Step 2
This will navigate you to the dashboard.
On the dashboard page, click on the top right of the page.
Click on the Company name.
Next, click on the SMTP & API option from the dropdown.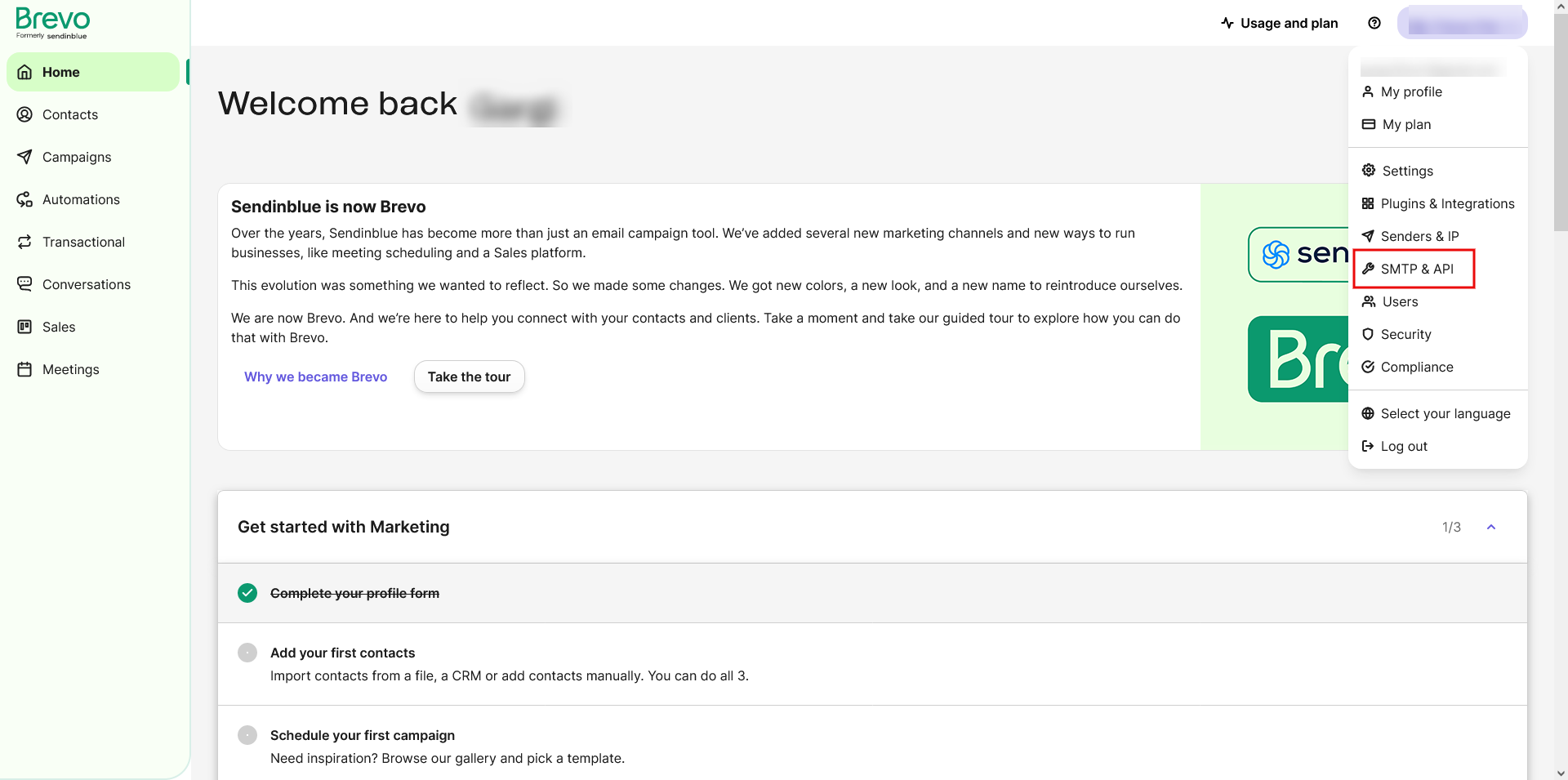 Step 3
This will navigate you to the SMTP &API page.
Take note of these credentials.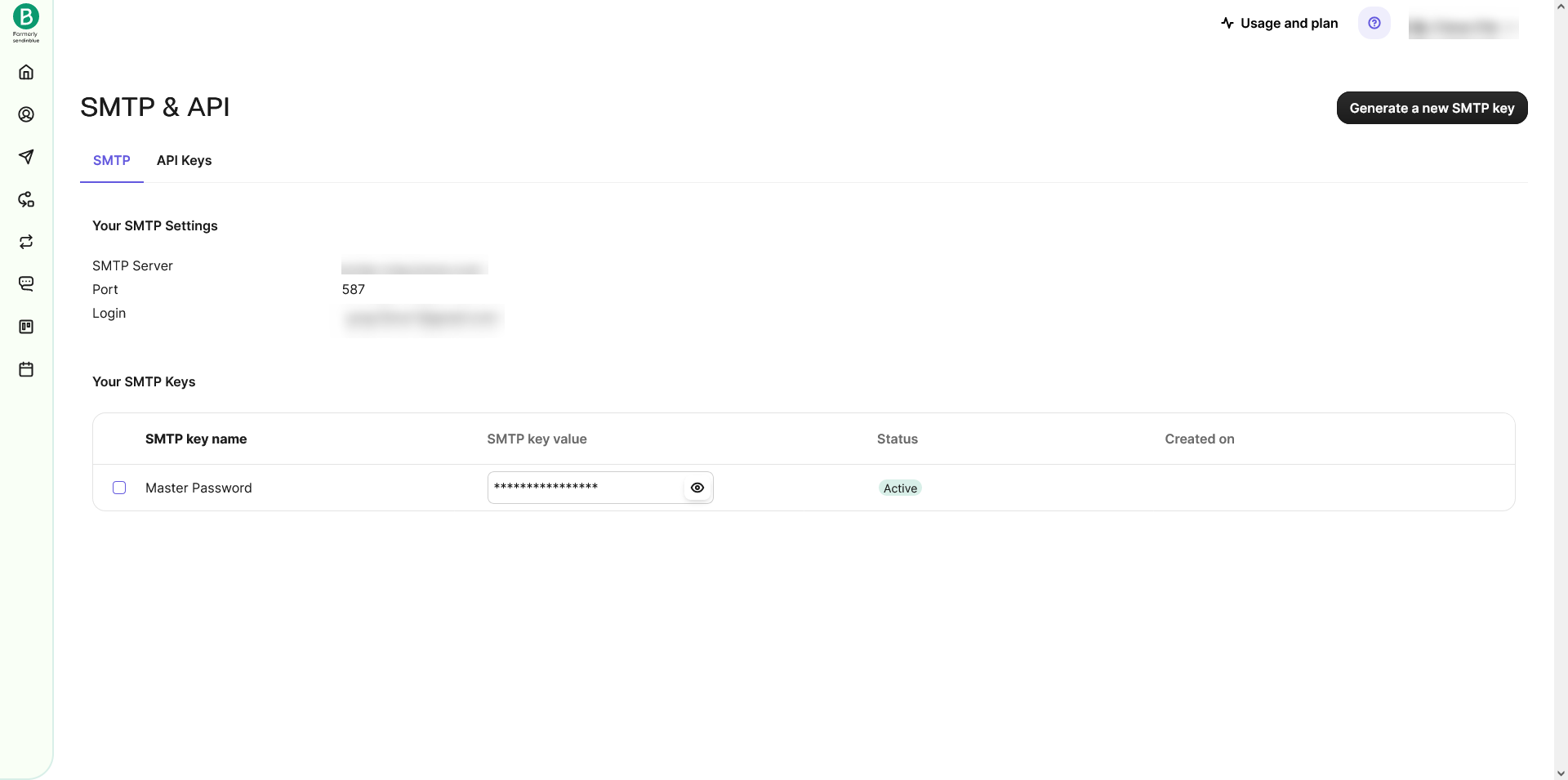 Step 4
Next, log in to the Flavor System.
Go to the settings.
Click on the System Tab.
Scroll down to Integration Set up.
Under Communication Integration, click on Set up Integration.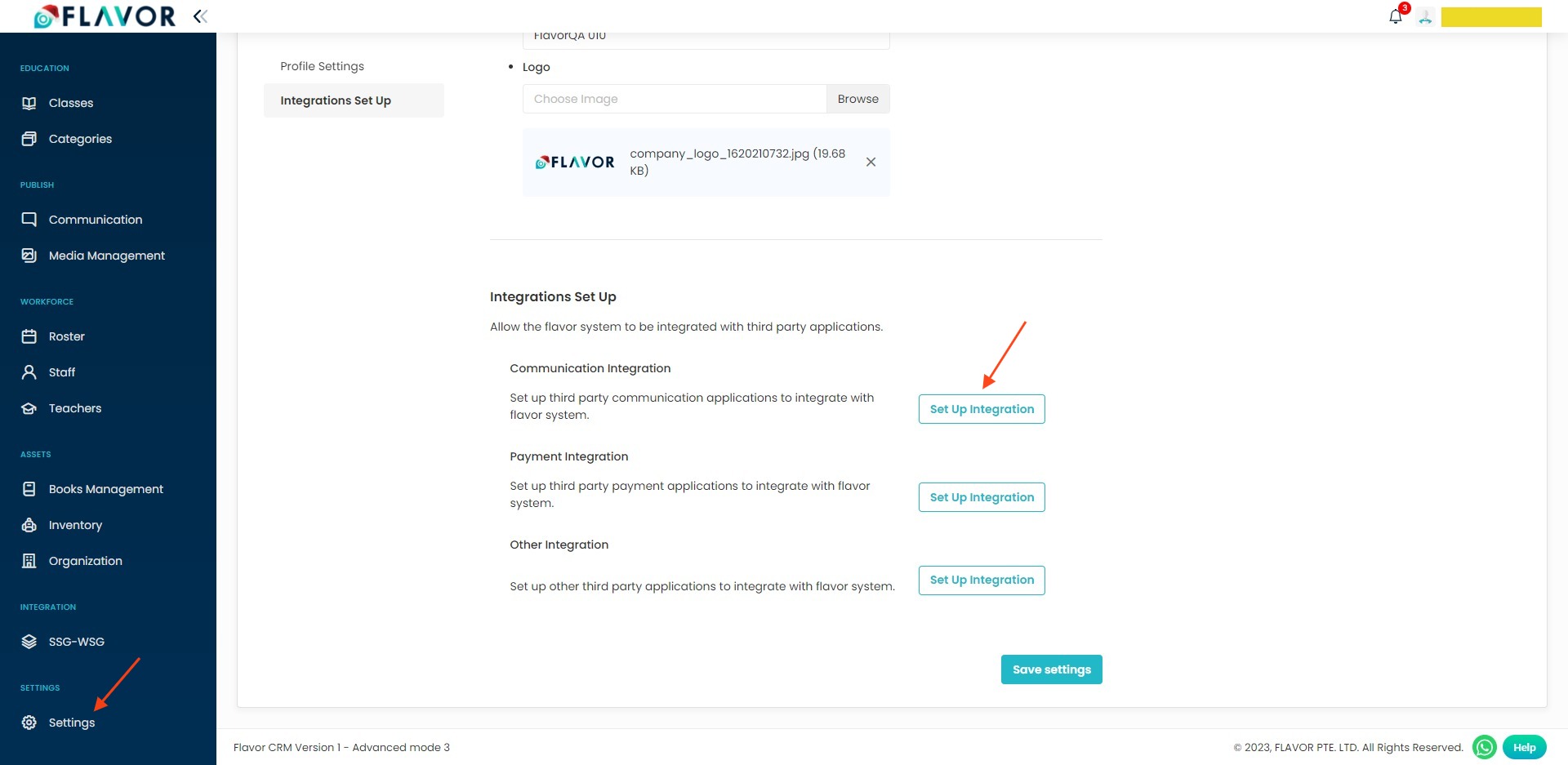 Step 5 
Enable the Email (SMTP) toggle switch.
Enter the credentials which have been noted and enter the fields as shown in the screenshot. 
Click on the Save button. 
Note:
SMTP host: SMTP Server Value
Username : Login Id
Password: SMTP Key value.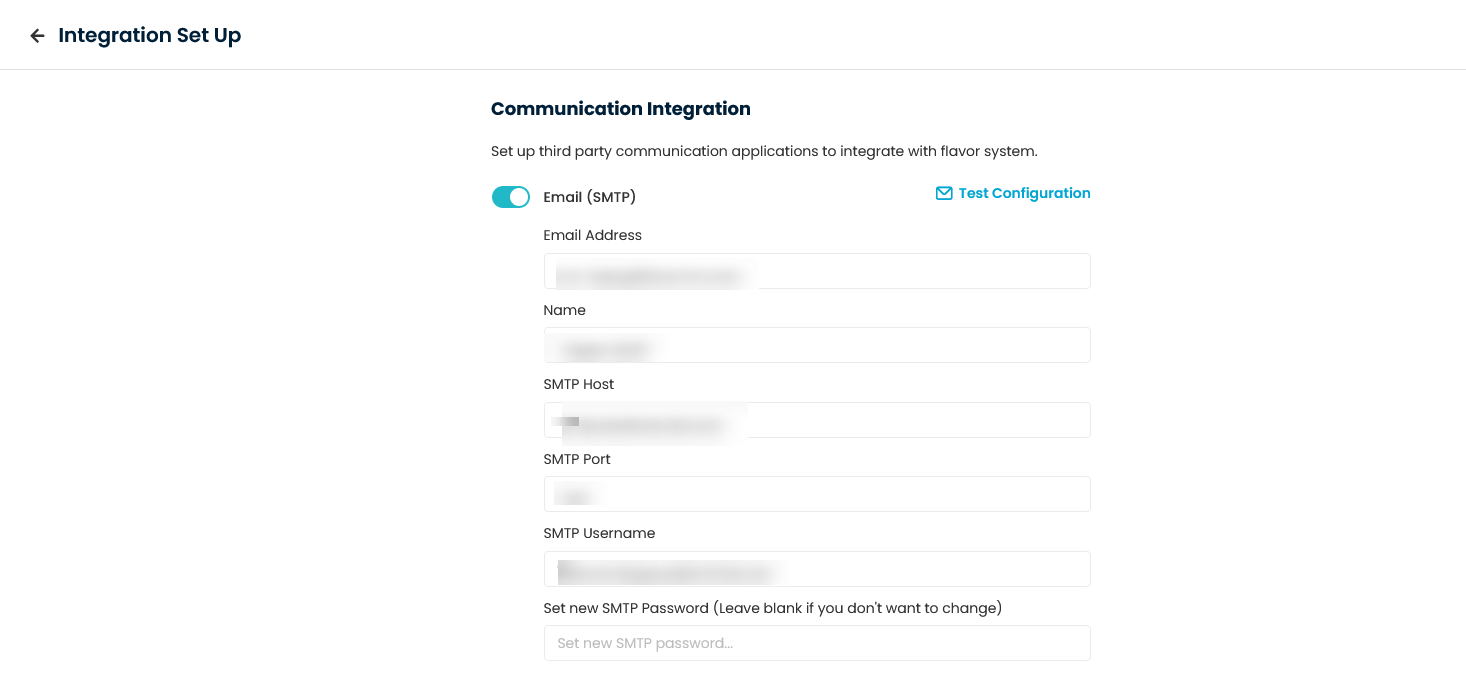 Need more help? Ask us a question
Please let us know more of your details and our team will reach out to you very shortly.