Introduction
In this article, you will know as to how to add an unsubscribe button on our email account. You can do so by doing the setting on the sendgrid website which you are using in Flavor System. 
Step 1
Visit the website sendgrid.com.
Sign in to the website.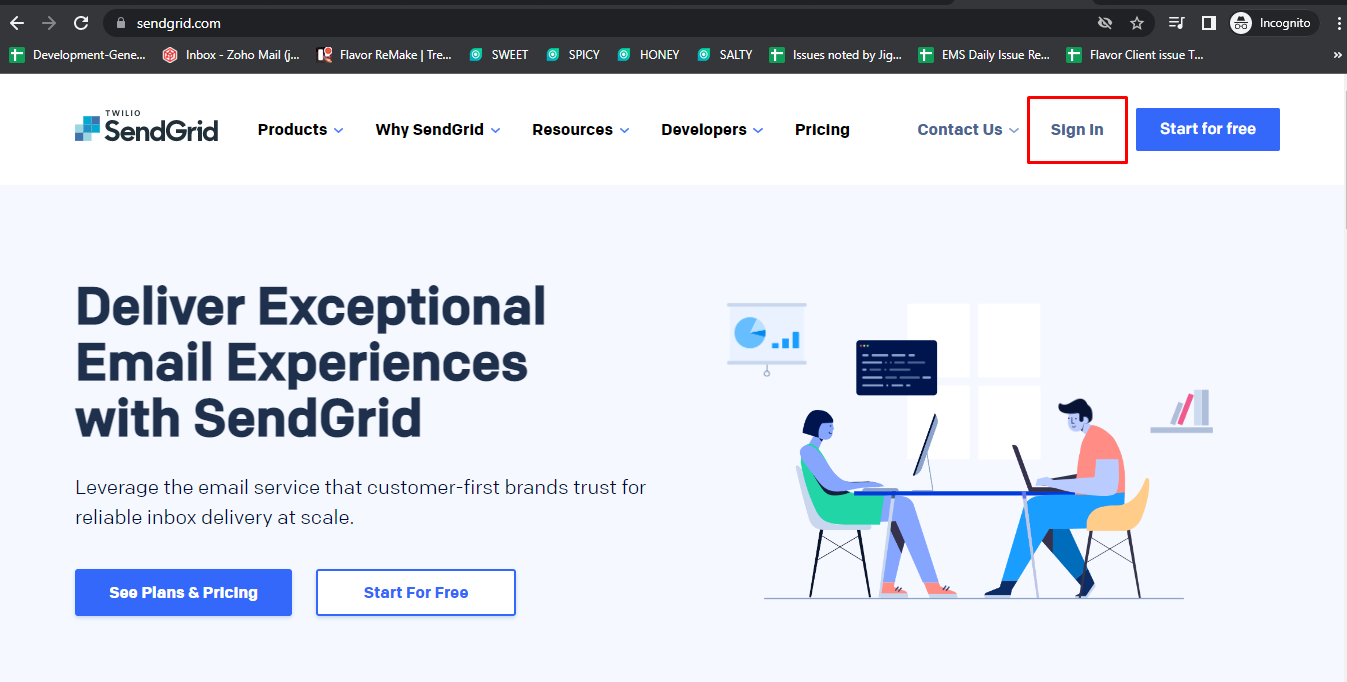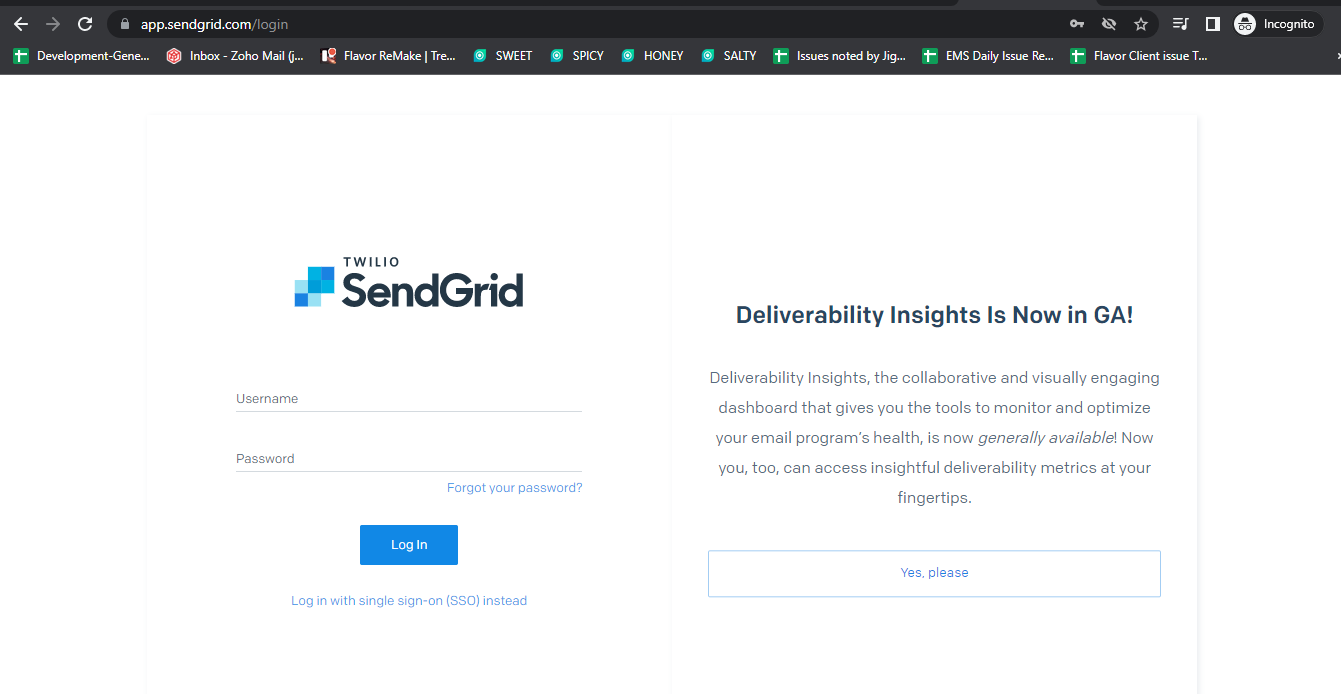 Step 2
From the left-side menu, go to Settings and then click on Tracking.
It will navigate you to the Tracking Setting page.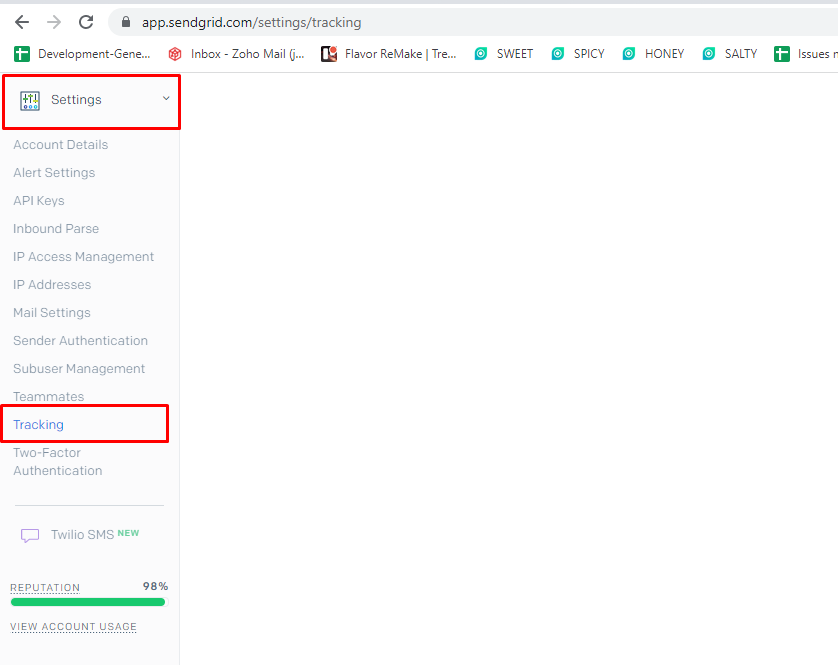 Step 3
On the Tracking Setting page, scroll down to Subscription Tracking and enable it.
Also, click on edit icon.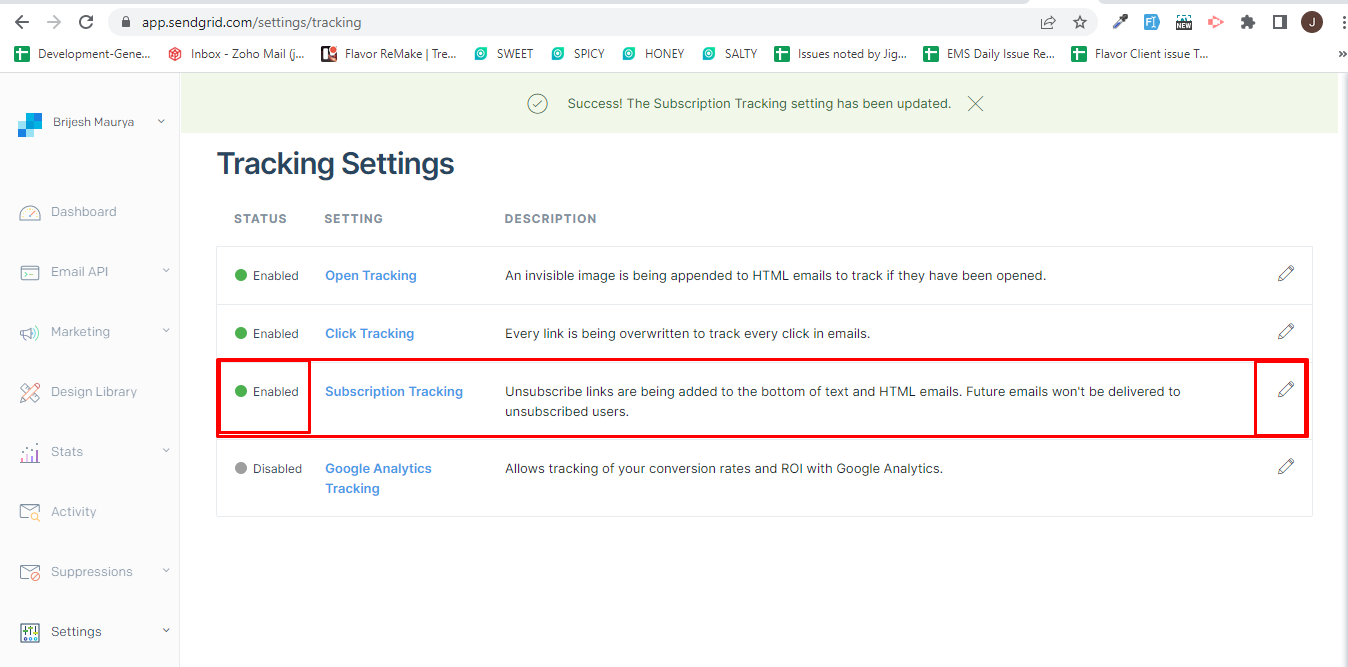 Step 4
Give the term as "Unsubscribe Here" in the content part.
Under Setting State, click on Enabled.
Then click on Save button.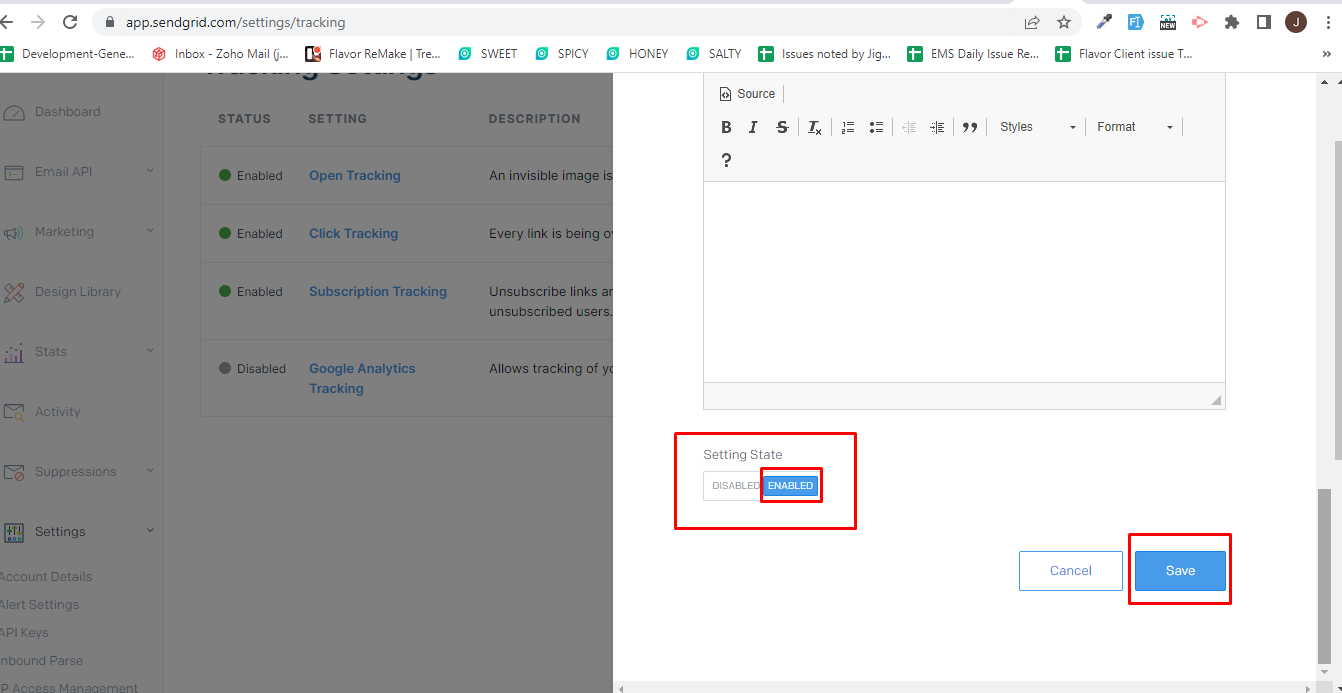 Step 5
Once the settings is done in Sendgrid, you need to configure in the Flavor System.
To know How to connect Sendgrid with Flavor CRM Click here
Need more help? Ask us a question
Please let us know more of your details and our team will reach out to you very shortly.