Step 1
Go to the Settings module from the Main menu. 
On the Settings page, click on the Notification Tab.
Under the Class Notification, click on Set Messages button.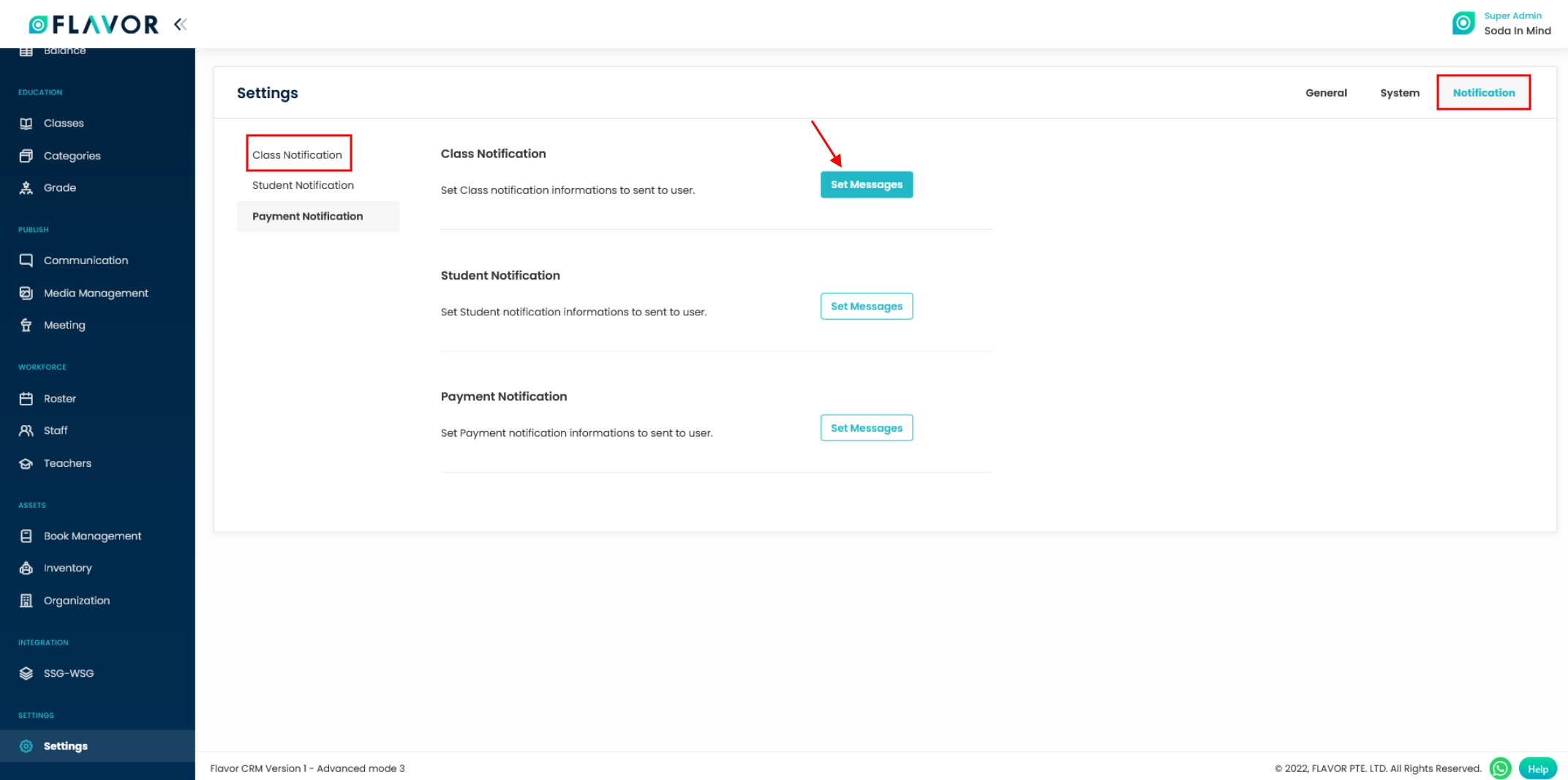 Step 2
On the Notification Settings page, select and enable the switch for Before class begin.
On the right hand side, you can find the option to choose the Type of communication, Receiver, Send when (Number of days before the class starts), Title and the Message template.
Set the details as per your requirement and click on Save Notification button.
Note: Settings are done on Subsidiary basis.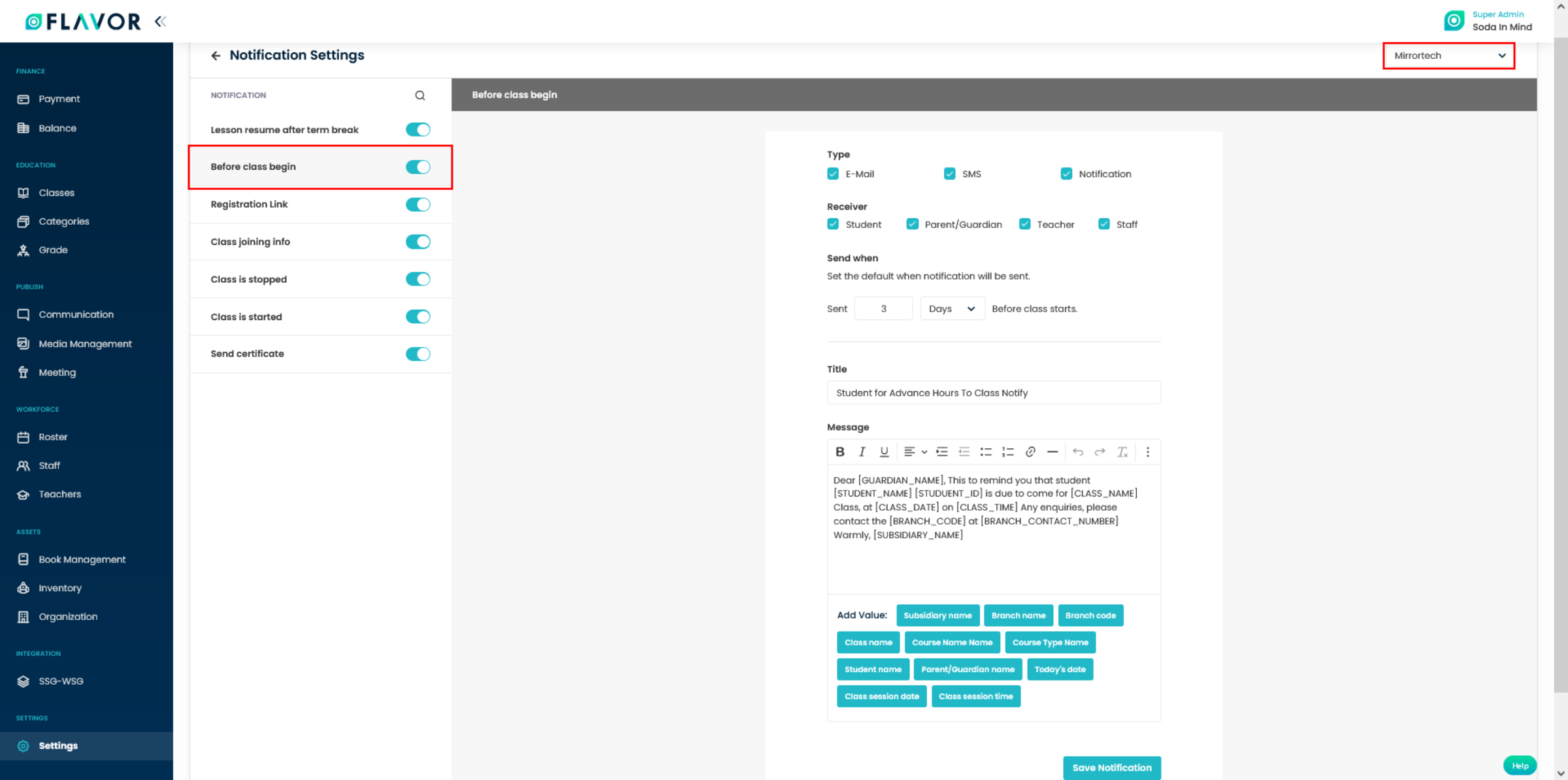 Need more help? Ask us a question
Please let us know more of your details and our team will reach out to you very shortly.