Step 1
To add or change company logo, first you have to go to Settings from the left menu.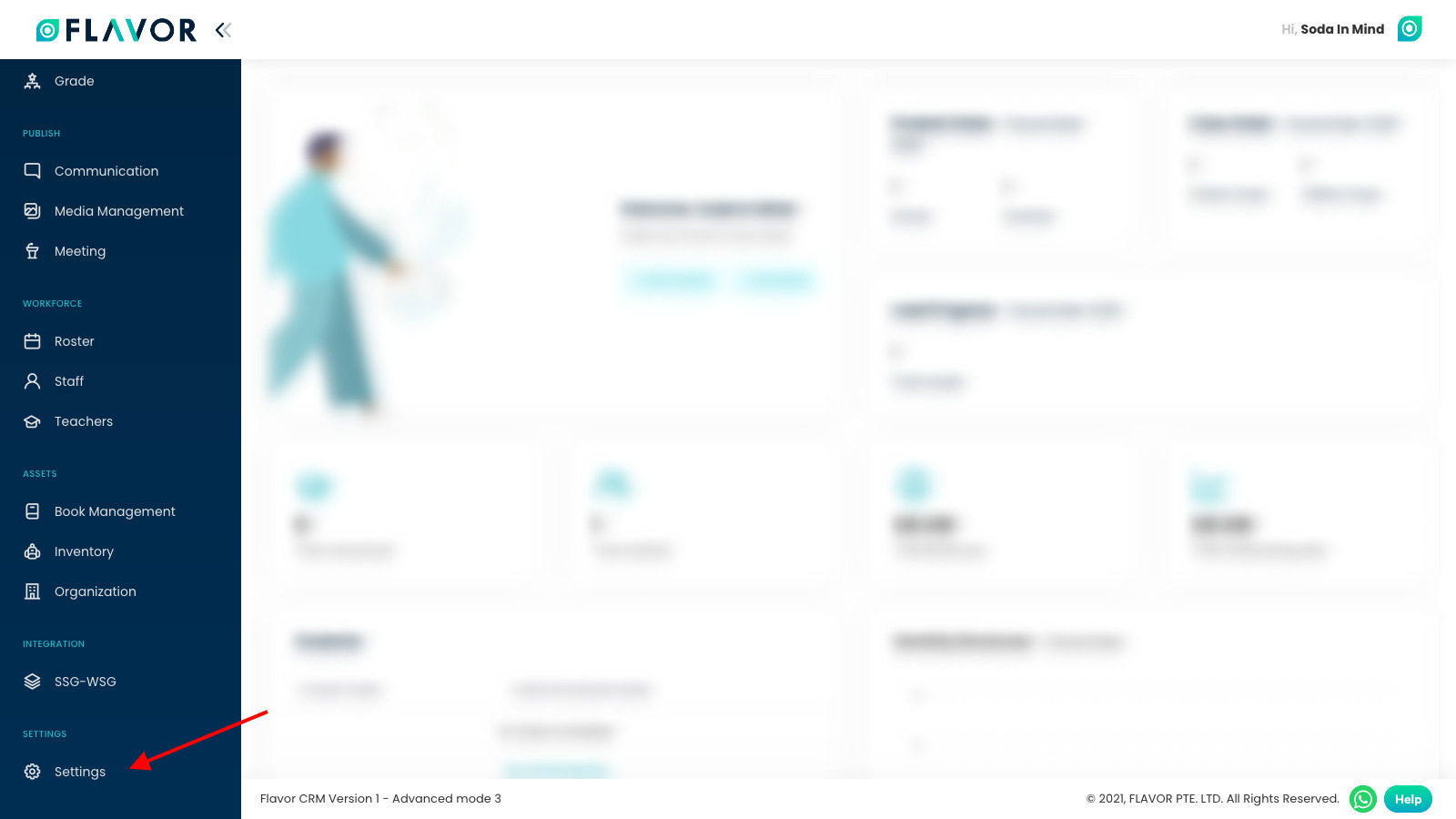 Step 2
Here,
Click on System, and then
Upload logo under Logo section.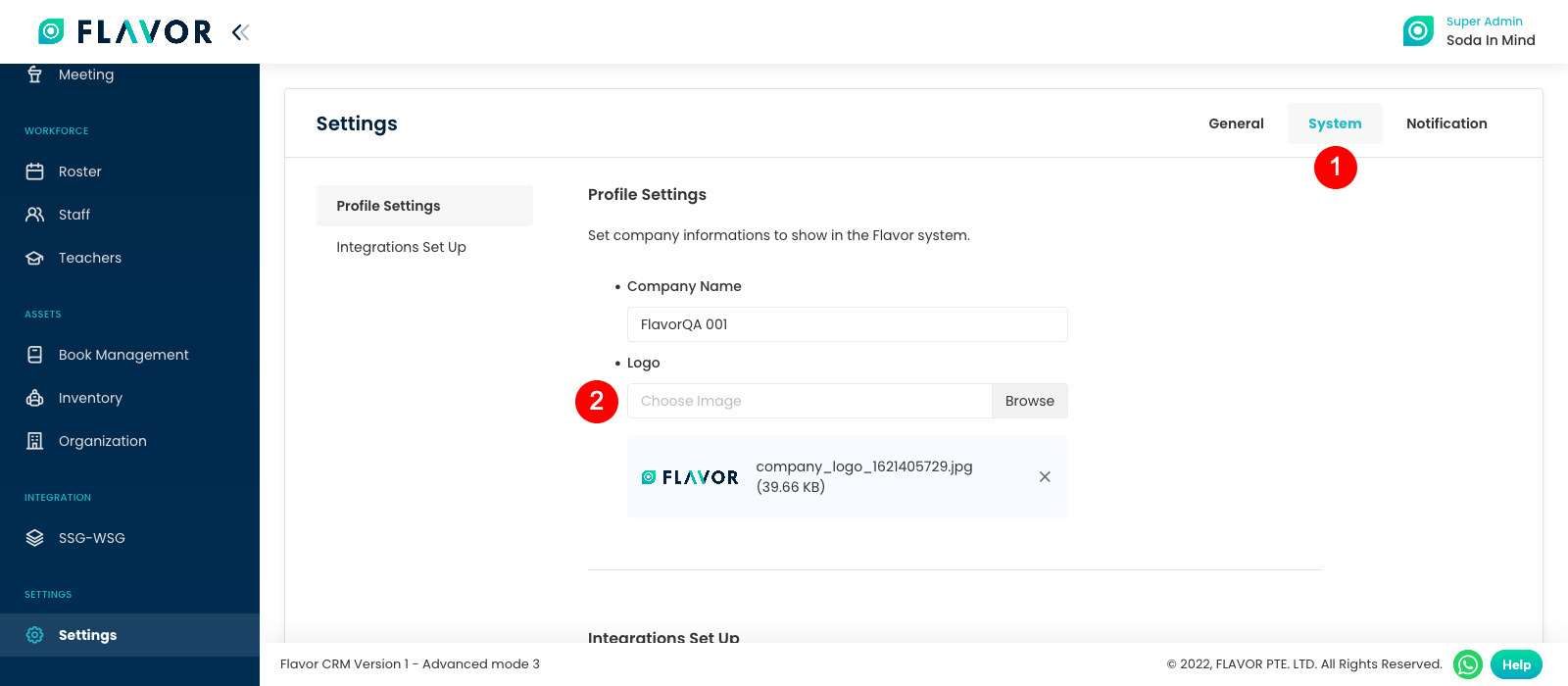 Step 3
You can now crop and the image to fit the way you want. Finally click on Confirm. Now this logo will appear on the upper left corner.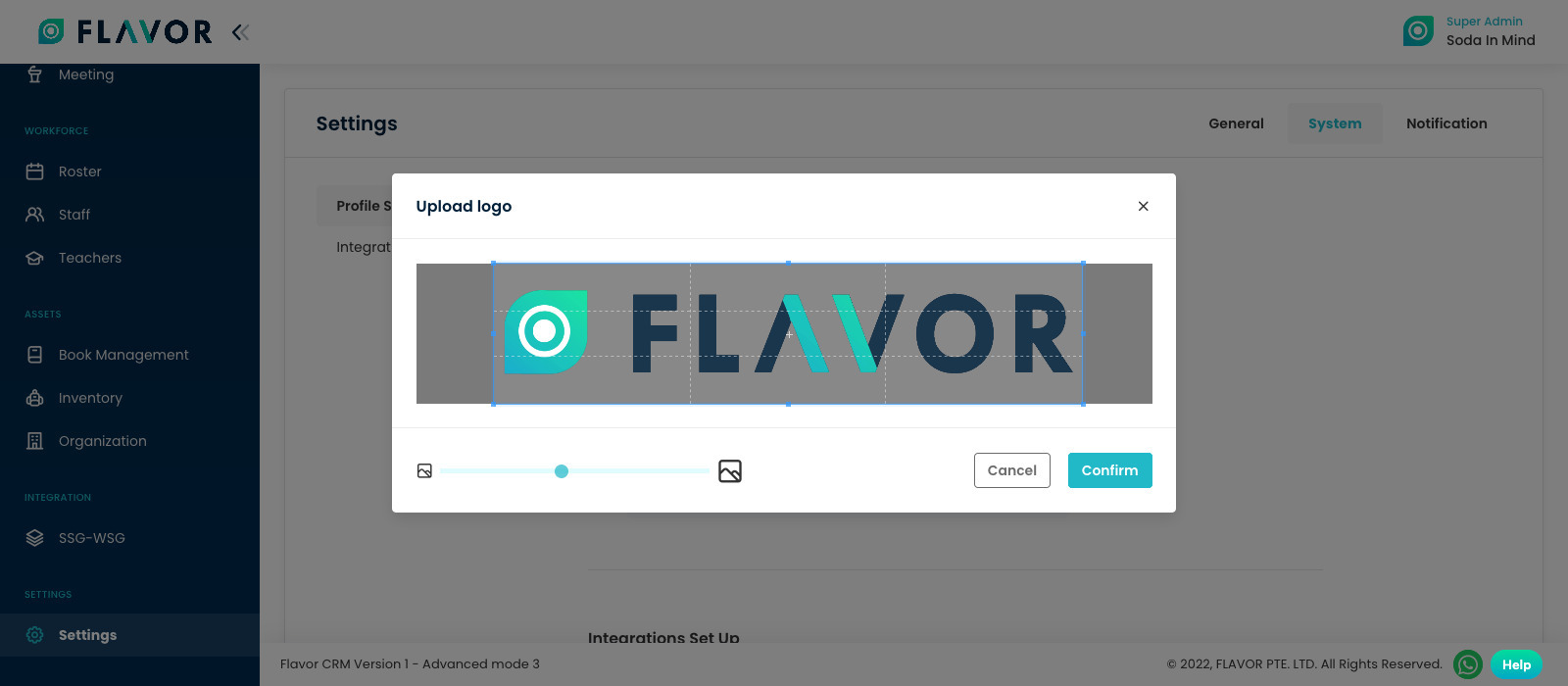 Need more help? Ask us a question
Please let us know more of your details and our team will reach out to you very shortly.