Change Your Password
After you log in, you can change your password for better security. If you lost your password, click the Forgot Password link on the login page to reset your password via email.
To protect the privacy of your personal information, use the password that has not been used on any other website. You can change/update the password once in a month to ensure security of your account. 
If the Forgot Password link does not work, contact Flavor CRM Administrator to help you to update your password. 
Step 1
Login into Flavor CRM's dashboard using the link. Enter the Username and Password and click the Log in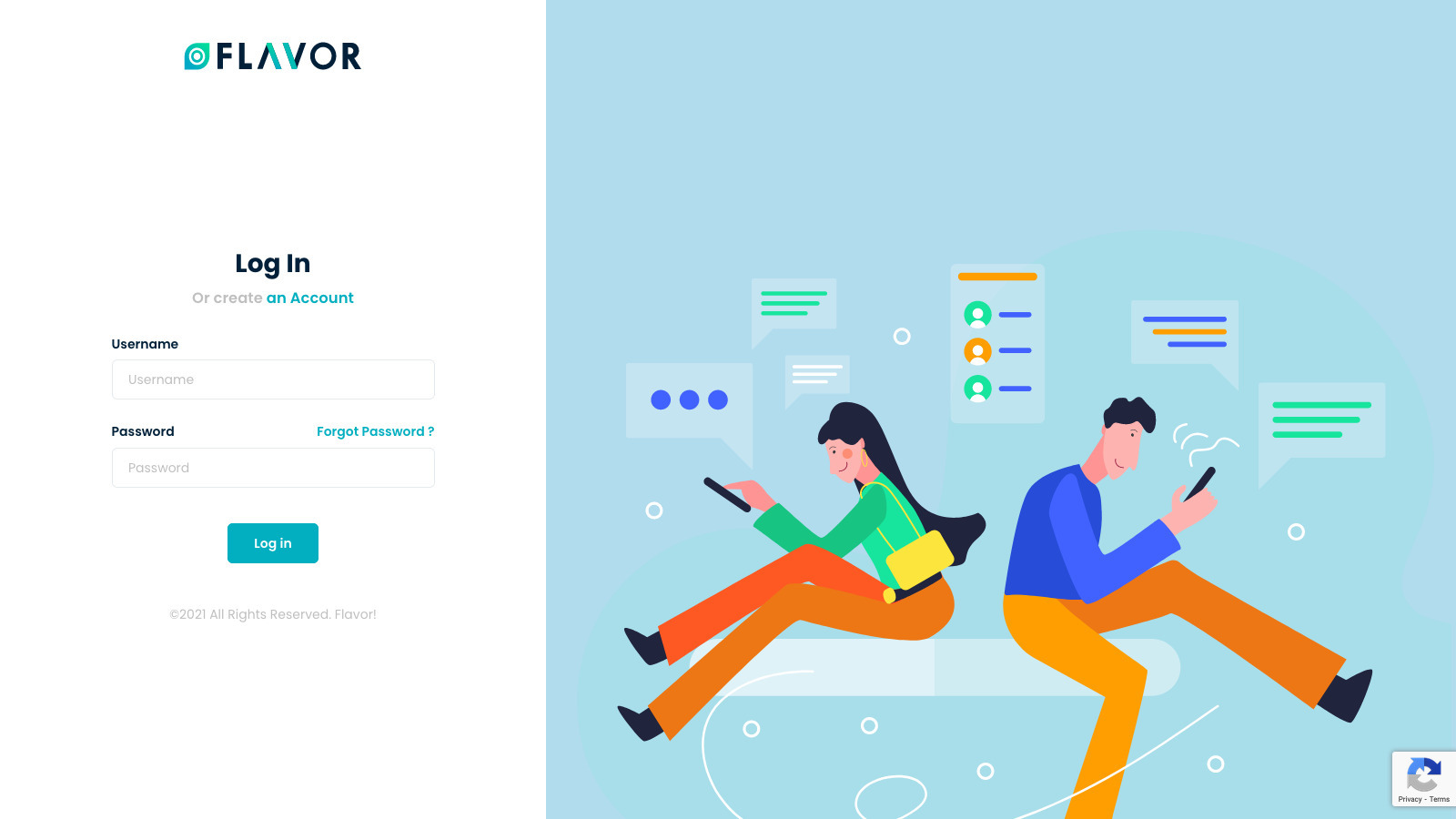 Step 2
Once you are logged into the dashboard,
click on User Profile at the top right corner.

and then click on View Profile.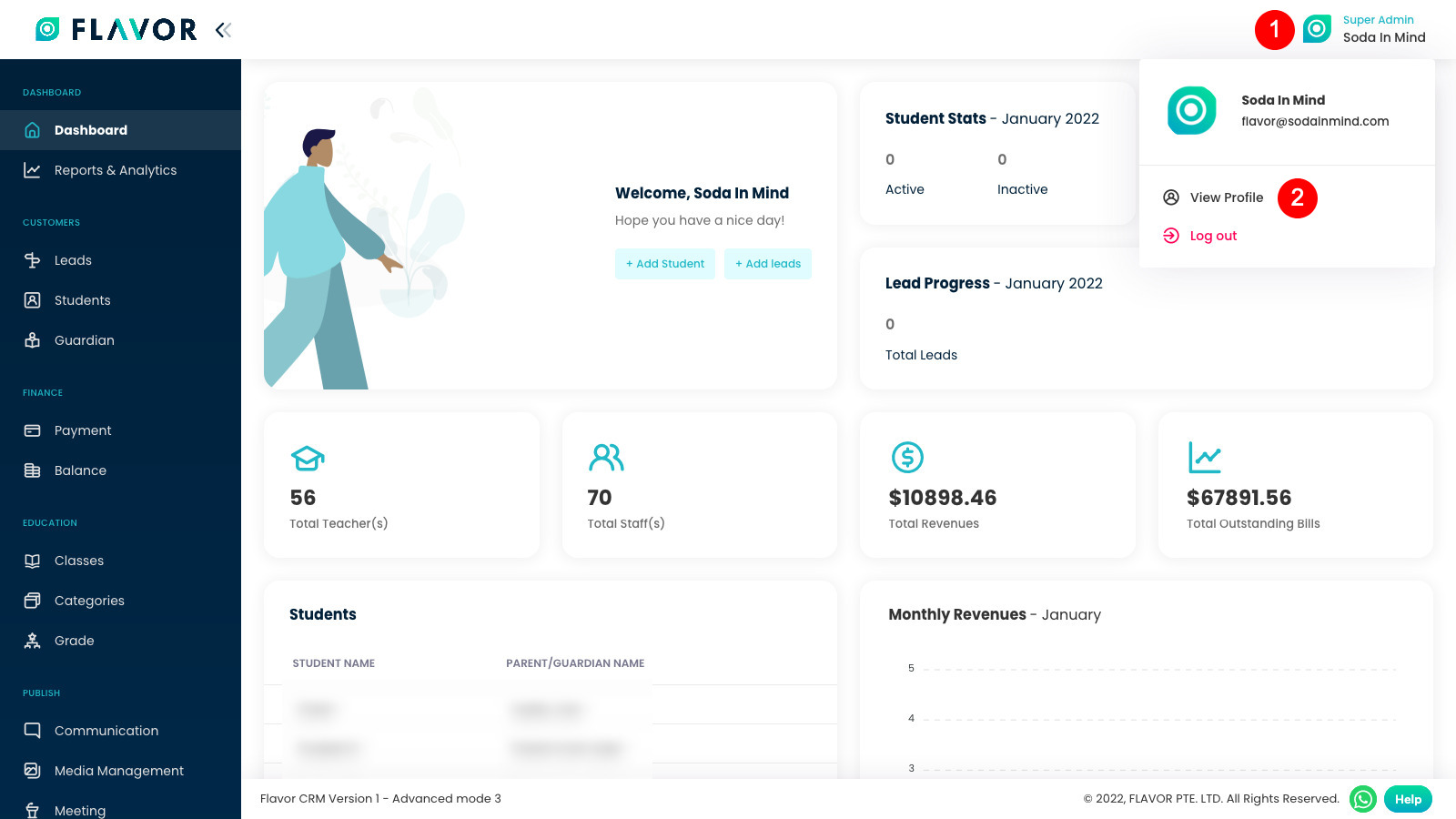 Step 3
On the My Profile page,
click on Edit Profile. This will turn on the profile edit mode.

here, click on Reset password button.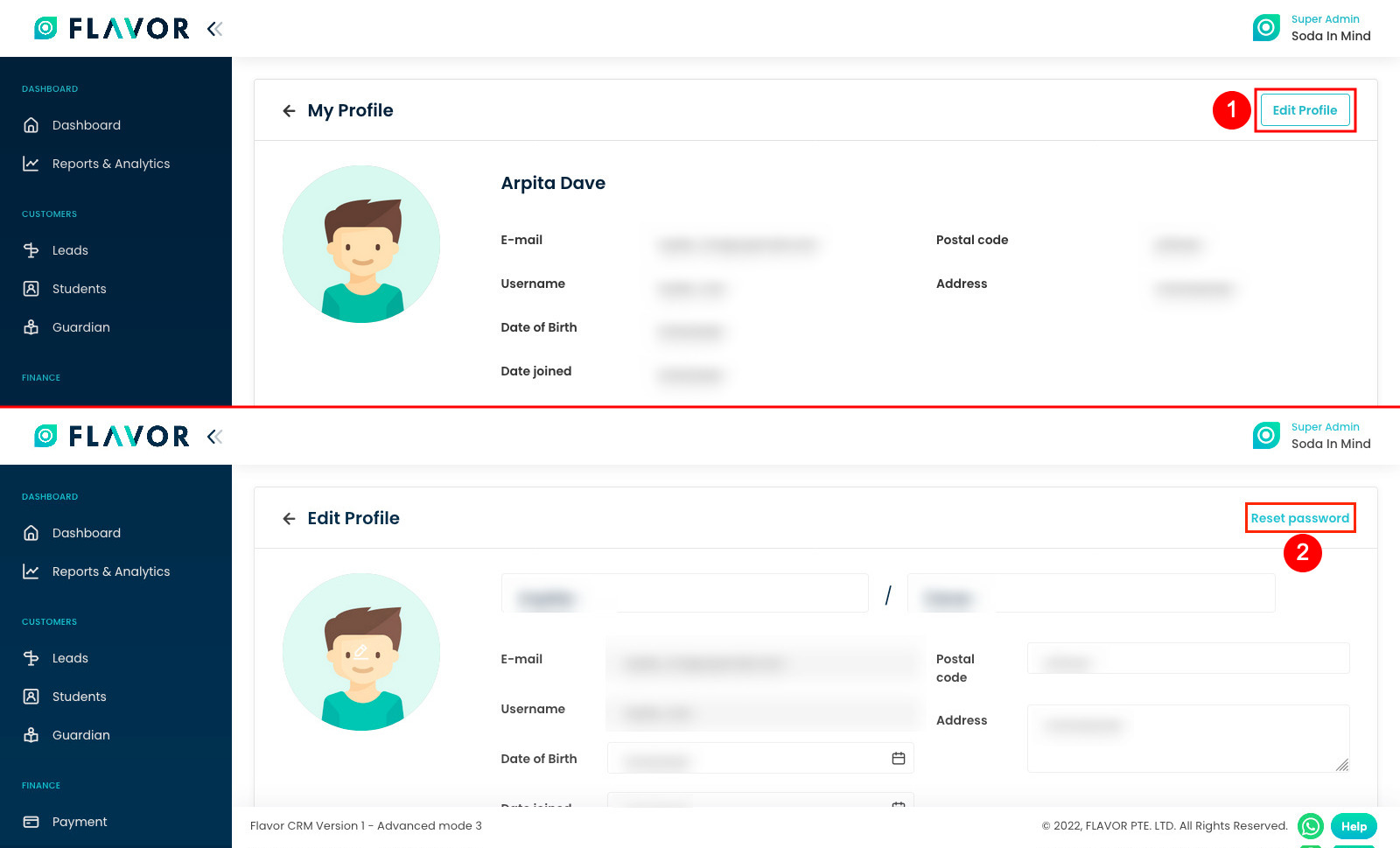 Step 4
Reset password window will open, to change password enter:

Old Password

New Password

Confirm Password
Finally click on Save Password.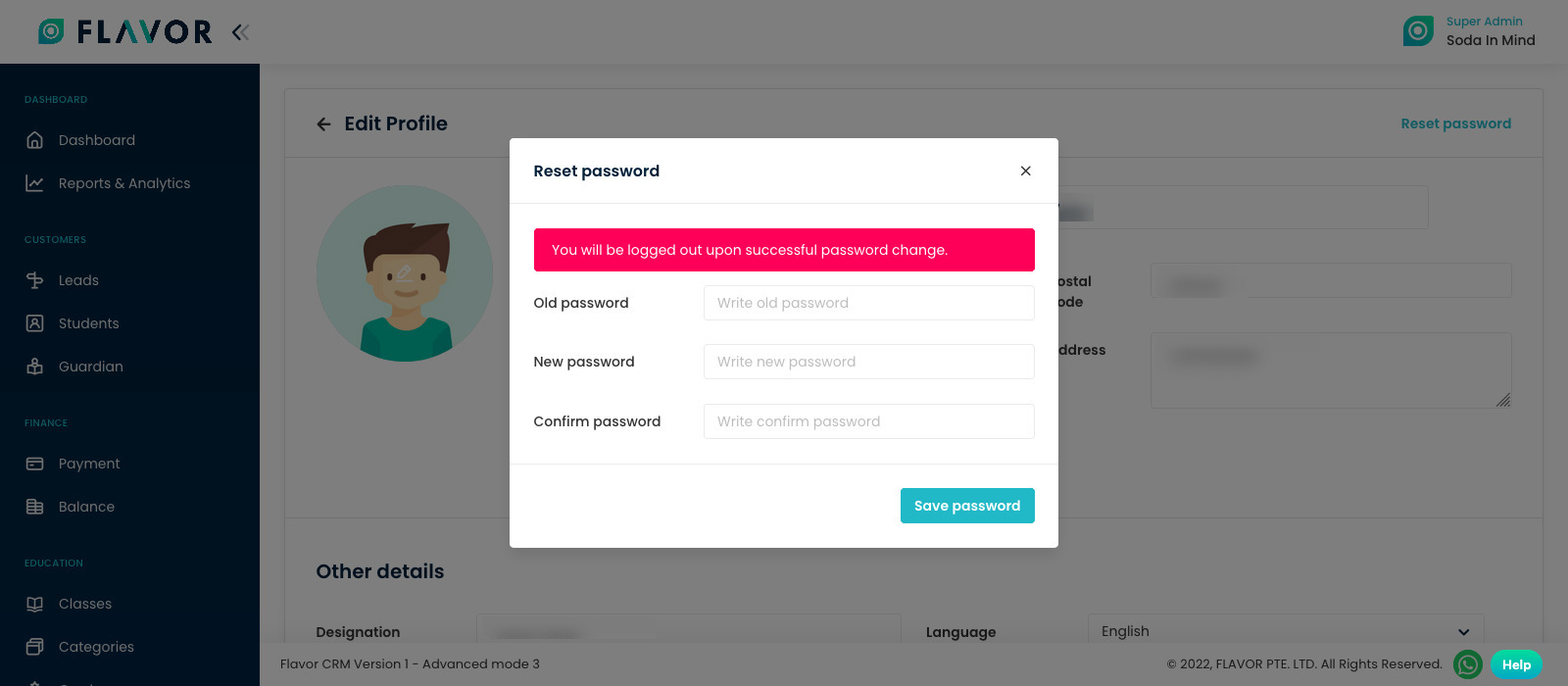 Need more help? Ask us a question
Please let us know more of your details and our team will reach out to you very shortly.