A separate Trial registration link has been added to Organization/Branch module and Student module. By this, the user can enroll themselves as a Trial and only for the first session of the class. Also, if the class type is term based or monthly-based, then by default, the student will be enrolled as a trial for the first session for all the selected terms/months.
Step by step procedure has been given below.
Trial Registration Form Link From Organization/Branch module
Go to the Organization from the left menu of the Flavor System.
Click on Branch Tab.
For a particular branch, click on its inline action button.
From the small popup click on the Trial Registration Link.
A Registration form will open in a separate tab.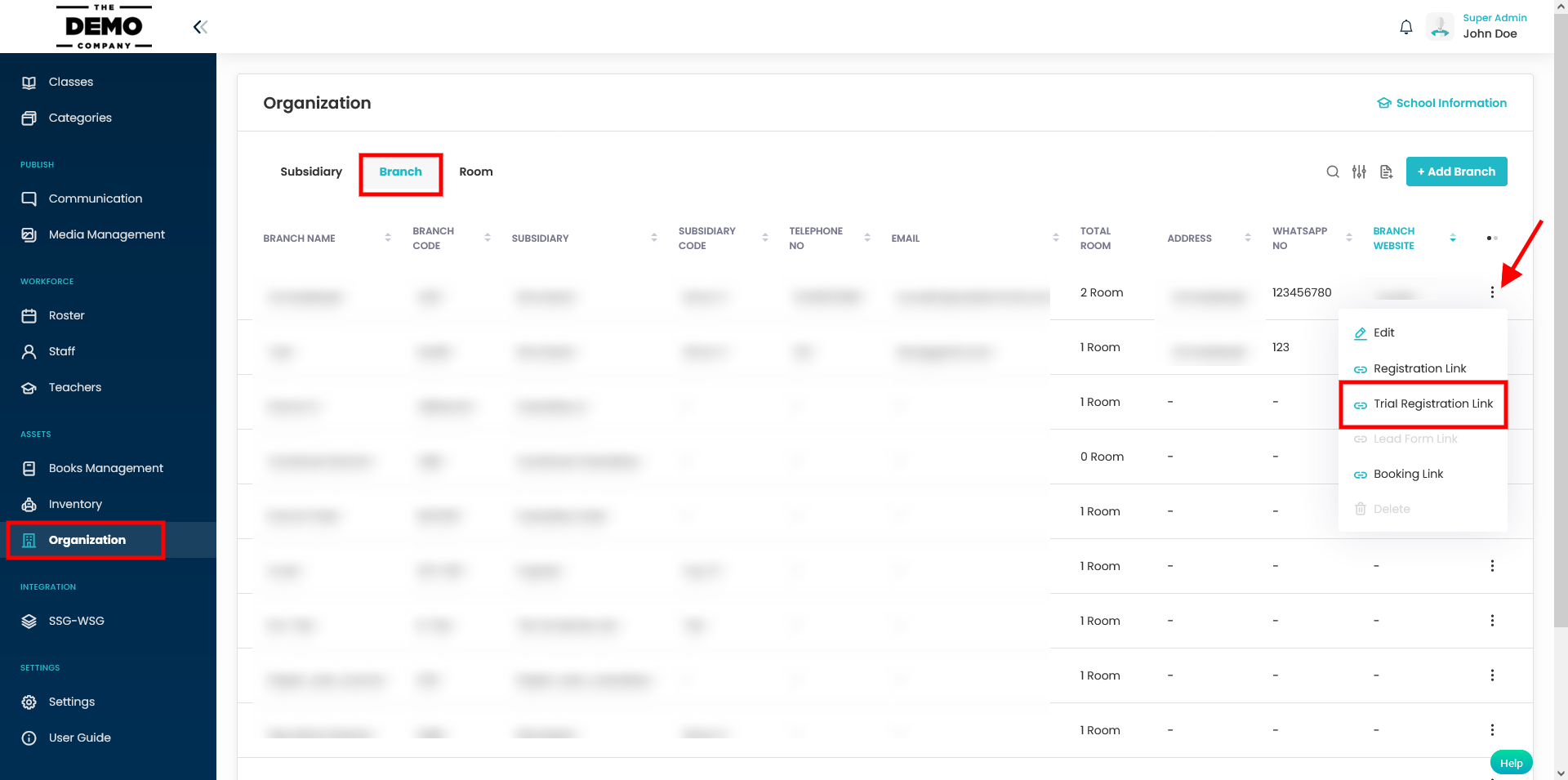 Trial Registration Form Link From the Students module
Go to the Students module.
Mark the Students and click on the bulk action icon button.
A small pop-up will appear. 
Click on the Send Trial Registration link.
A registration link will be sent to the respective student's parent's email address.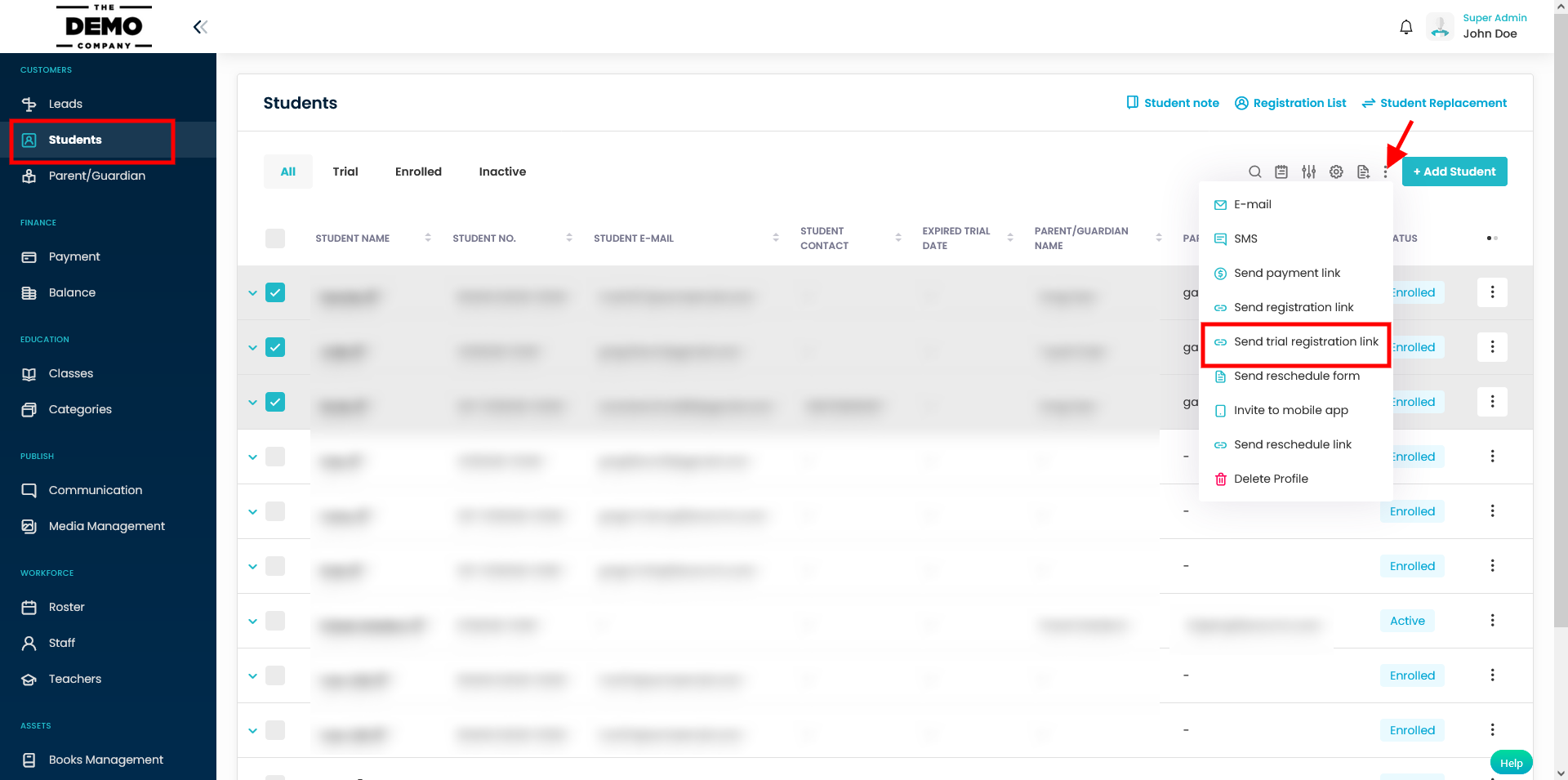 How to update the enrollment Status?
Once the student gets enrolled via the Trial Registration form, the status will be shown as Trial. Now, if the user wants to update the Enrollment status, then he/she has to do it manually.
Following steps shows how to update the enrollment status manually.
Go to the class view page.
Click on the Registered Student Tab. 
Click on the inline action button against the student whose status is to be updated.
From the small pop-up, click on the Change Enrollment status option.
 A pop-up named Change enrollment status will appear on the screen. 
Choose the status and click on the Save button.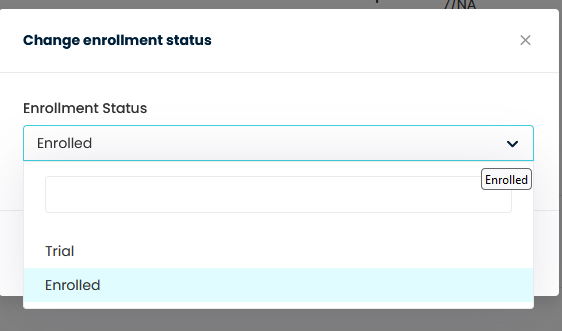 Note: To know How to Update Student Enrolment Date click on the link.
Need more help? Ask us a question
Please let us know more of your details and our team will reach out to you very shortly.