User Guide
/
Leads
/
How to set the Lead notification template for follow-up reminders to the assigned staff?
Step 1
Go to the Settings from the left side menu of the Flavor Portal.
Click on the Notification tab.
Scroll down to Lead Notification.
Click on the Set Messages button against the Lead Notification label.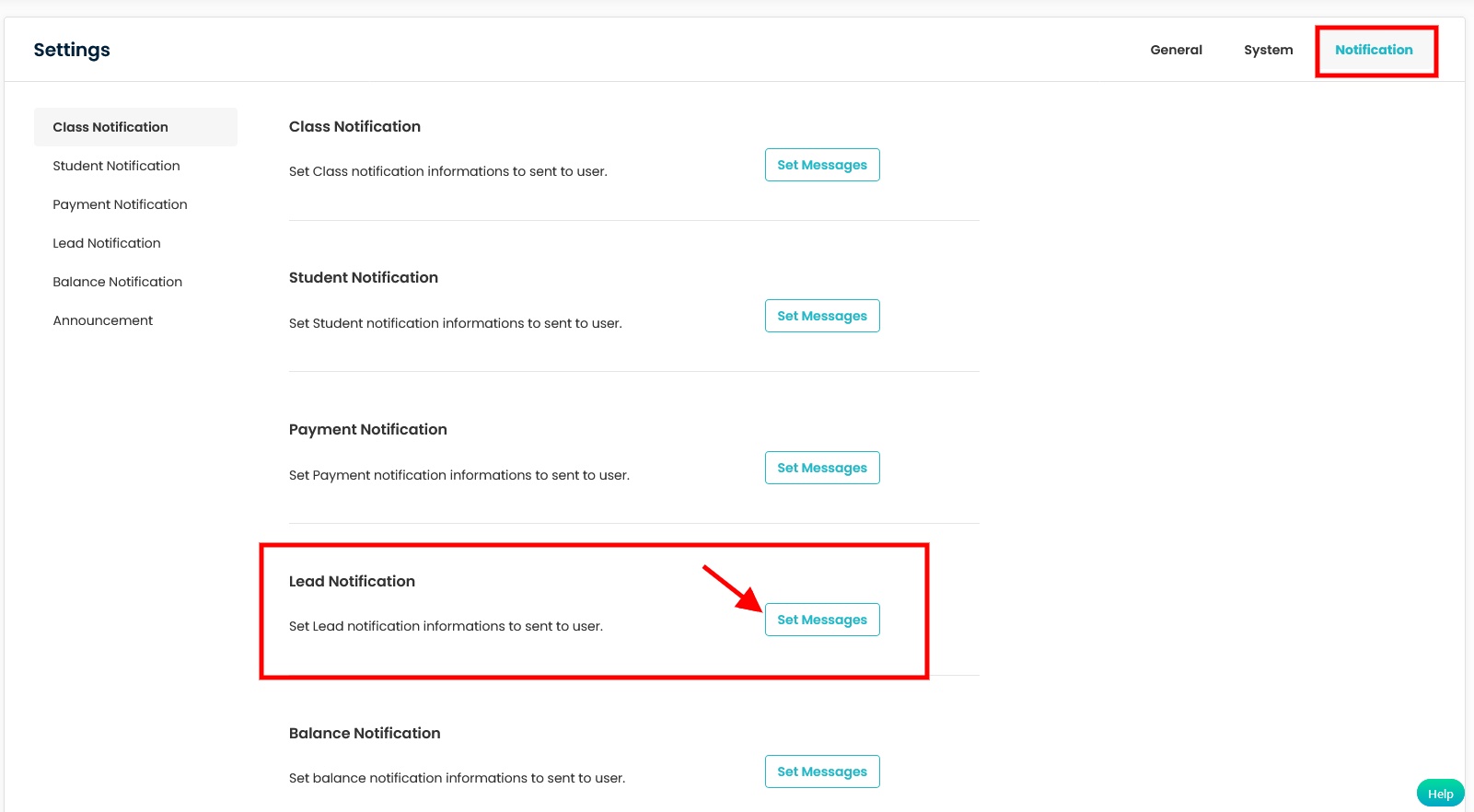 Step 2
This will navigate you to the Lead Notification Settings page.
Enable the Follow-up Reminder switch and click on it.
Mark the checkbox for Type, and Receiver.
Enter the Title and Compose the message.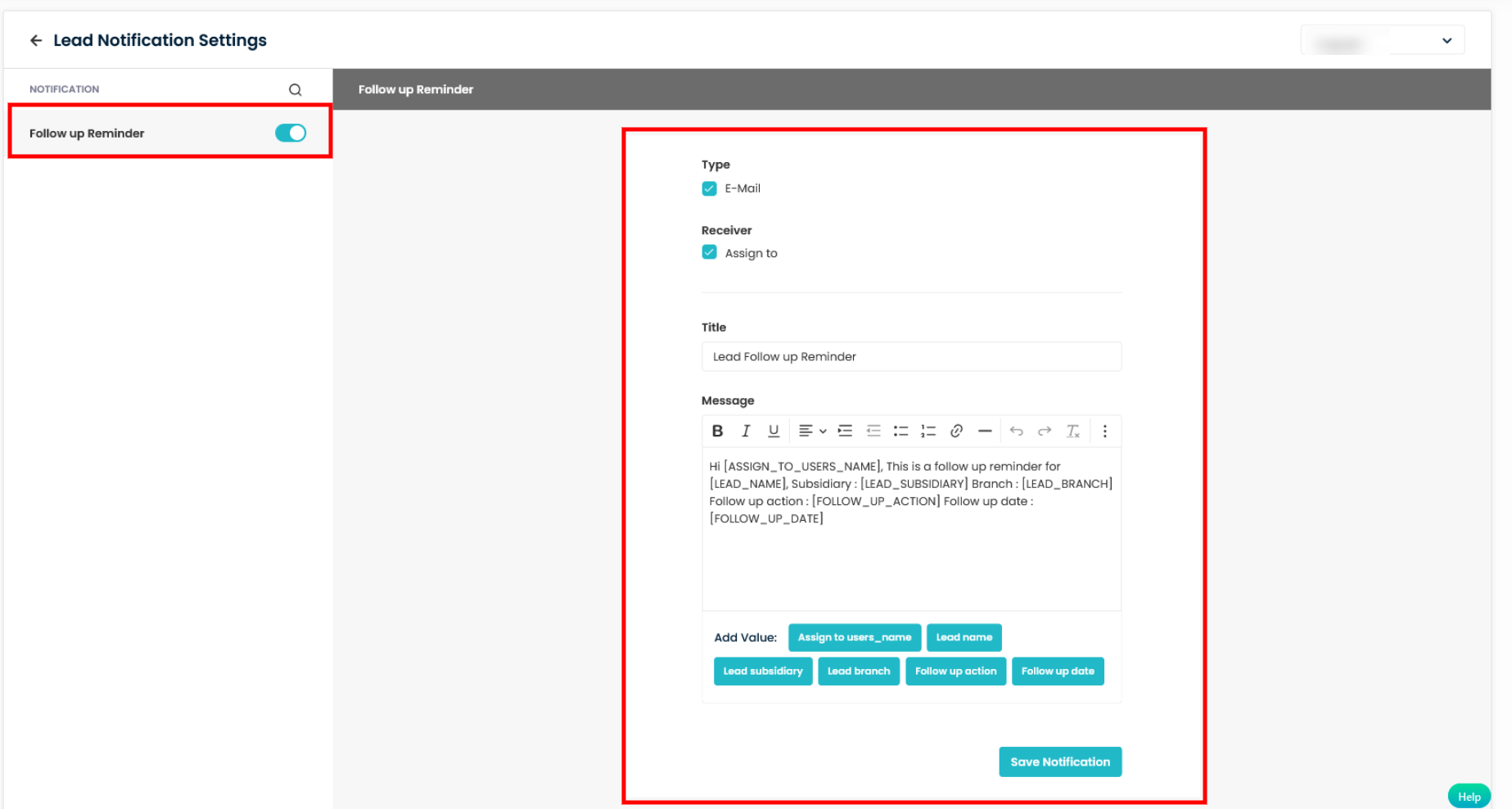 Note: The Assigned Staff will receive the email on the follow-up date.
Need more help? Ask us a question
Please let us know more of your details and our team will reach out to you very shortly.