Introduction
The feature is to have the branch-wise form link by which the leads can fill up their details in the form and submit them. For a branch, only one form can be created. The field can be set from the form settings.
How to do Lead form Settings?
Step 1
Go to the Leads from the left side menu of the Flavor System.
Click on settings from the Lead listing/Kanban view page.
Step 2
By clicking on the settings, a small popup will appear.
Click on Form Settings.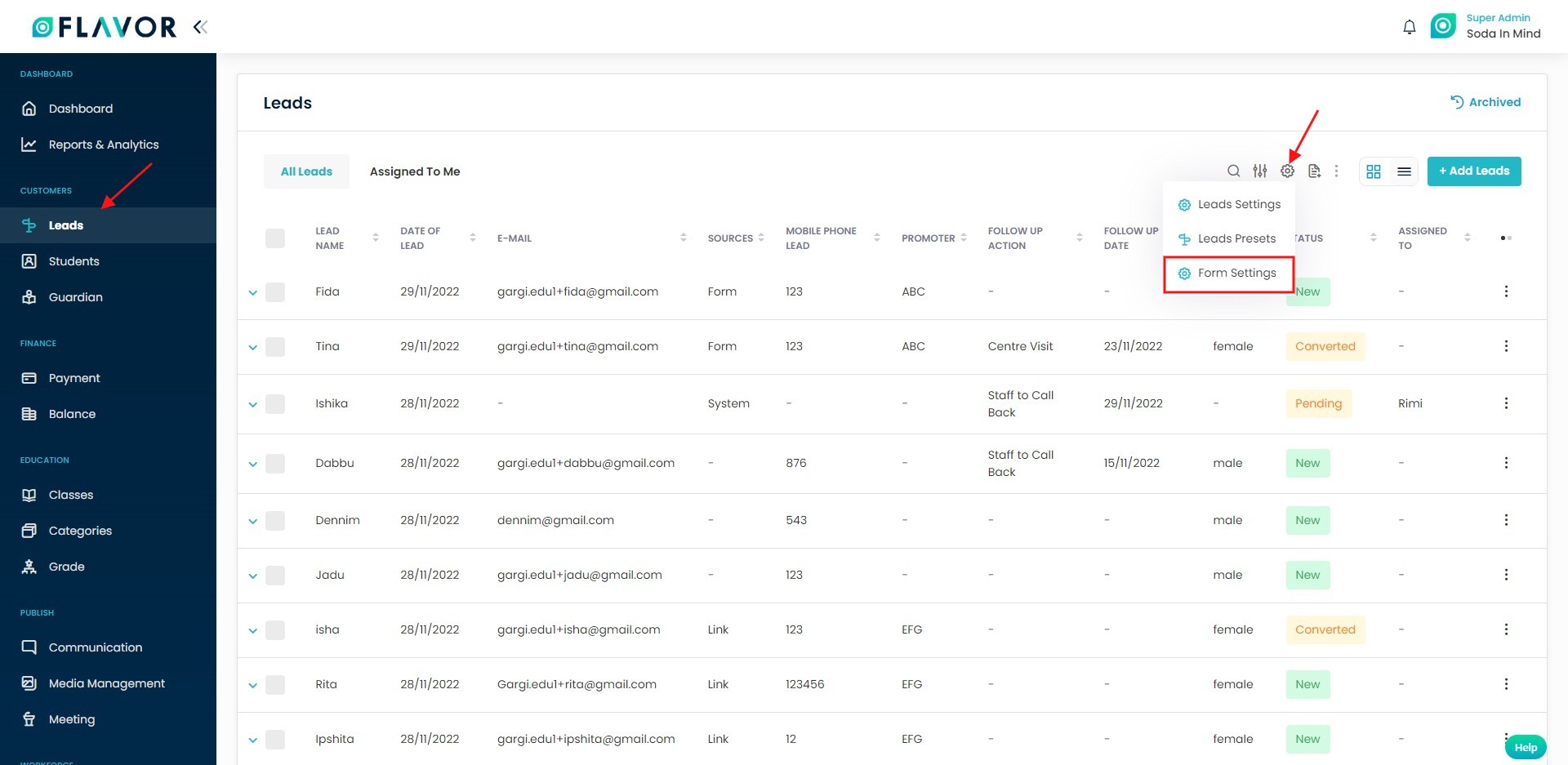 Step 3
Clicking on the Form Setting link will redirect you to the Lead Form Setting Page.
You can customize the field branch-wise. Select the branch from the Branch Configuration.
Once the branch is selected, you can set the different Input Fields and make them mandatory/optional by using the toggle switch.
Under Form Settings, you can enter the Form Title and Description and upload the Form Header image.
Click on the Save button.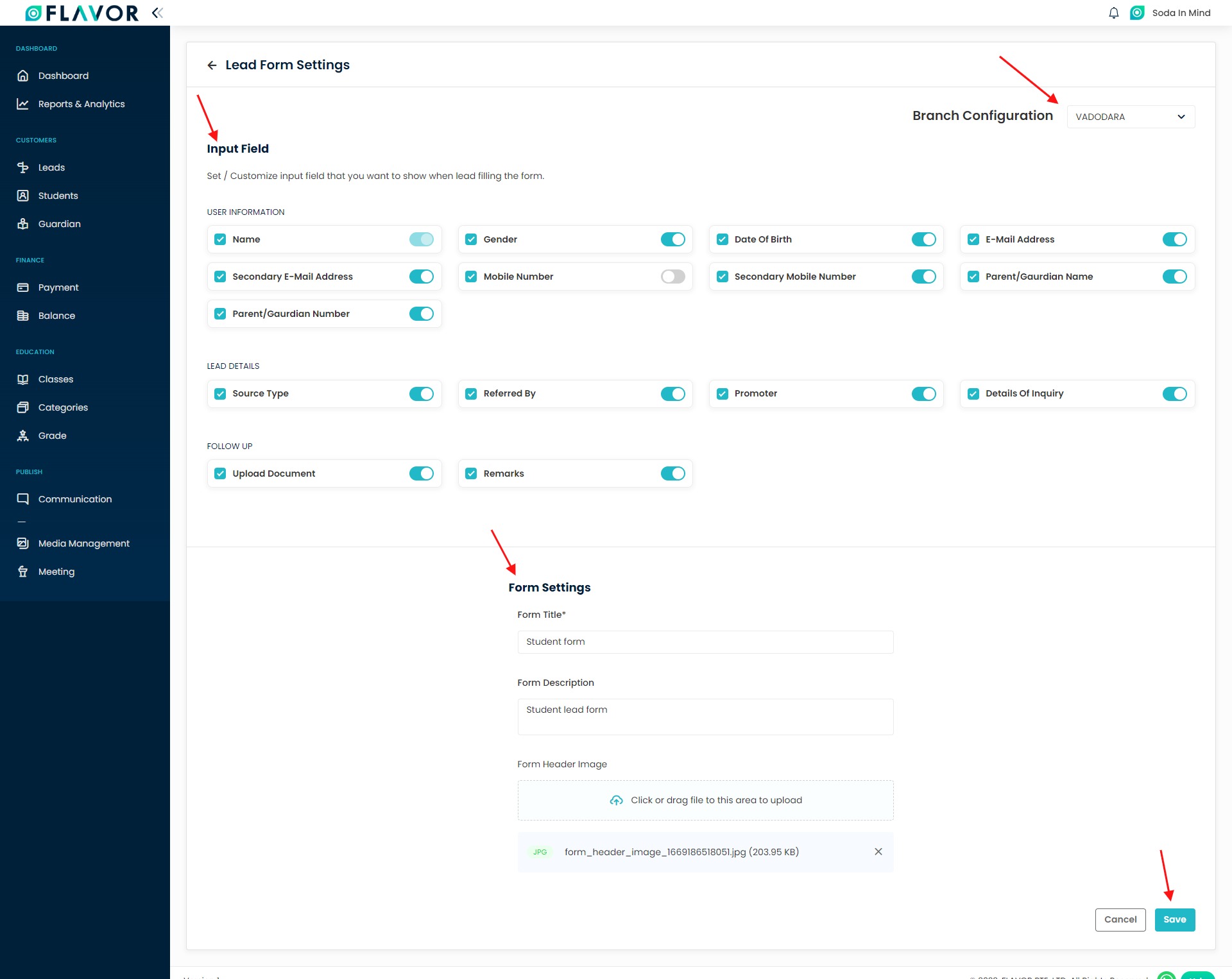 How to access the Lead Form Link?
Go to the Organization from the left side menu of the Flavor System.
Click on the Branch Tab.
Click on the inline action button against the respective branch for which the form setting has been done.
From the mini popup, click on the  Lead Form Link.
It will open the Lead Form in a new tab that can be copied and used further. 
Once any lead is submitted through the form, it is listed on the Lead listing page.
Note: The Lead Form Link will remain in disabled state unless setting is done from the Lead Form Setting page. 
Form View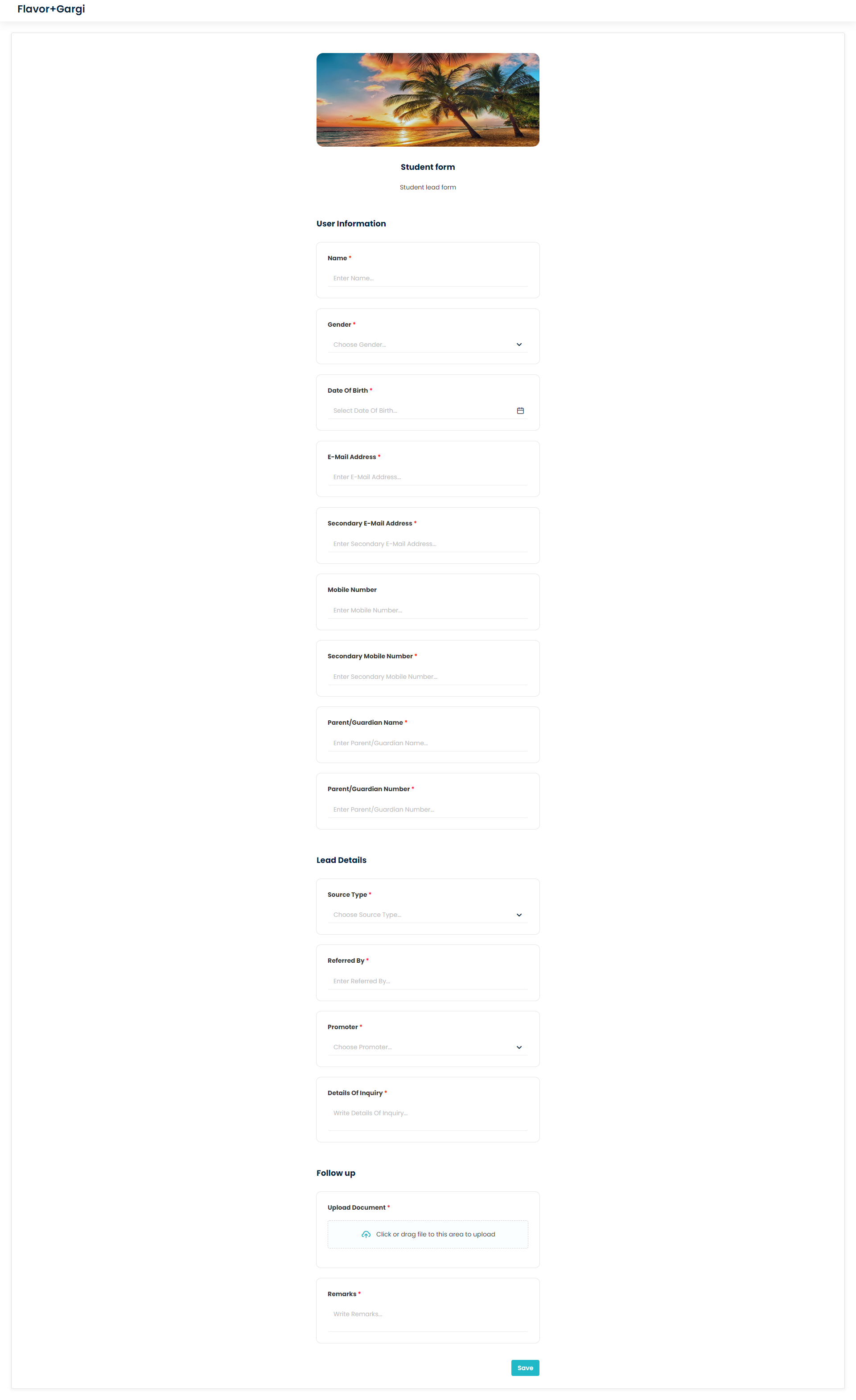 Need more help? Ask us a question
Please let us know more of your details and our team will reach out to you very shortly.