Step 1
Login into Flavor CRM's dashboard using the link. Enter the Username and Password and click the Log in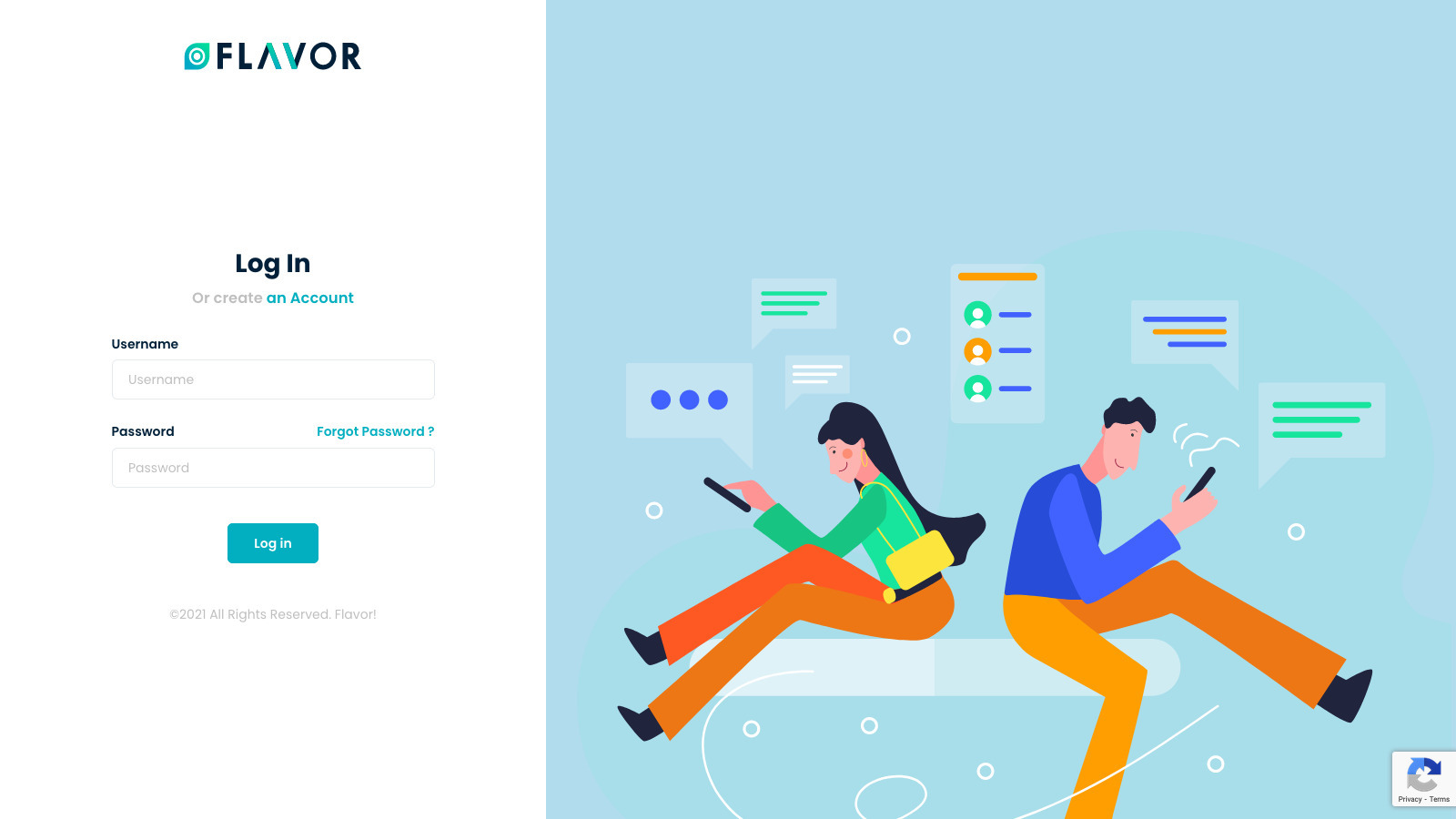 Step 2
Once you are logged into the dashboard,
click on User Profile at the top right corner.
and then click on View Profile.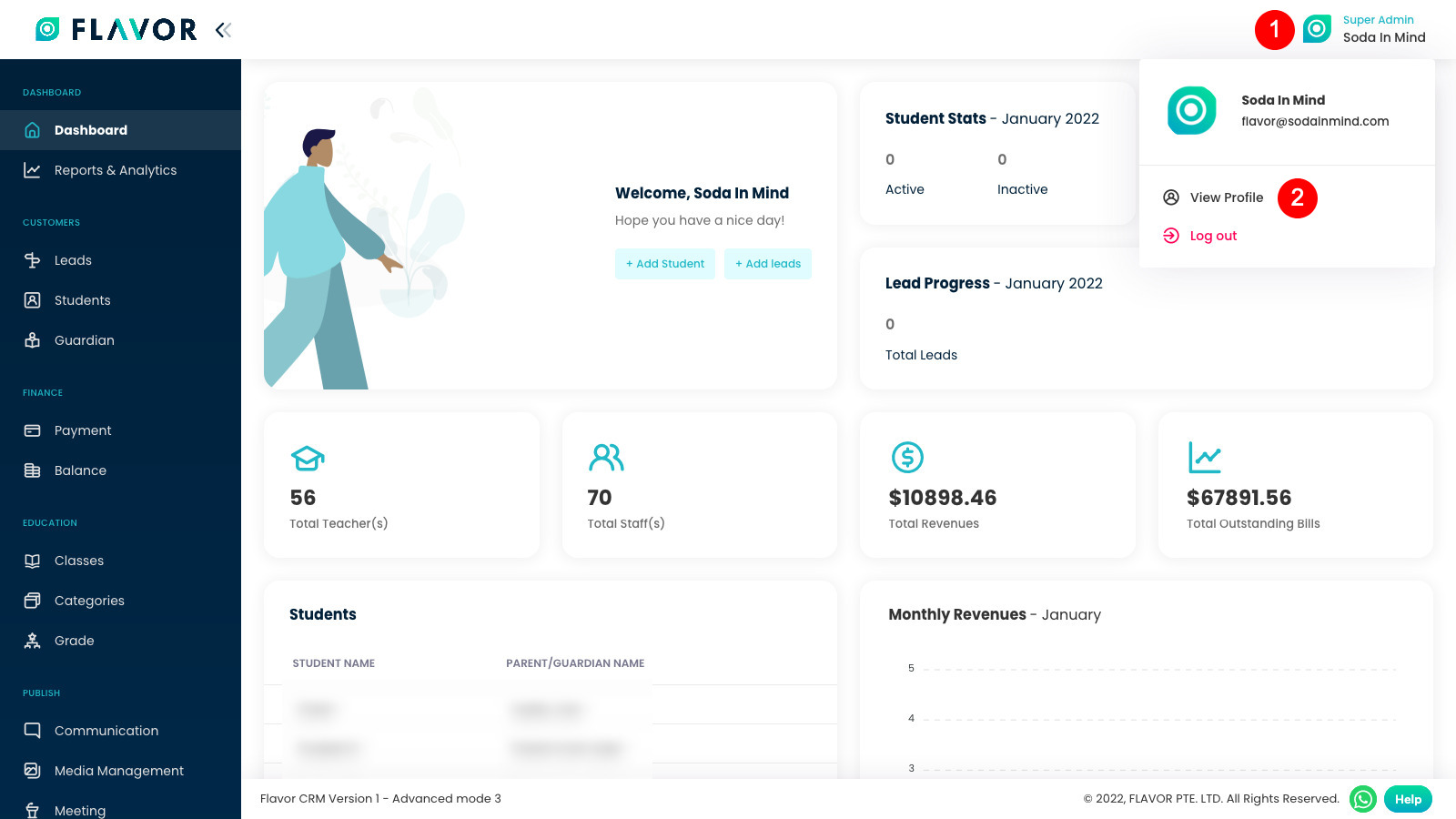 Step 3
You can check all your profile details here. Click on Edit Profile to update your profile.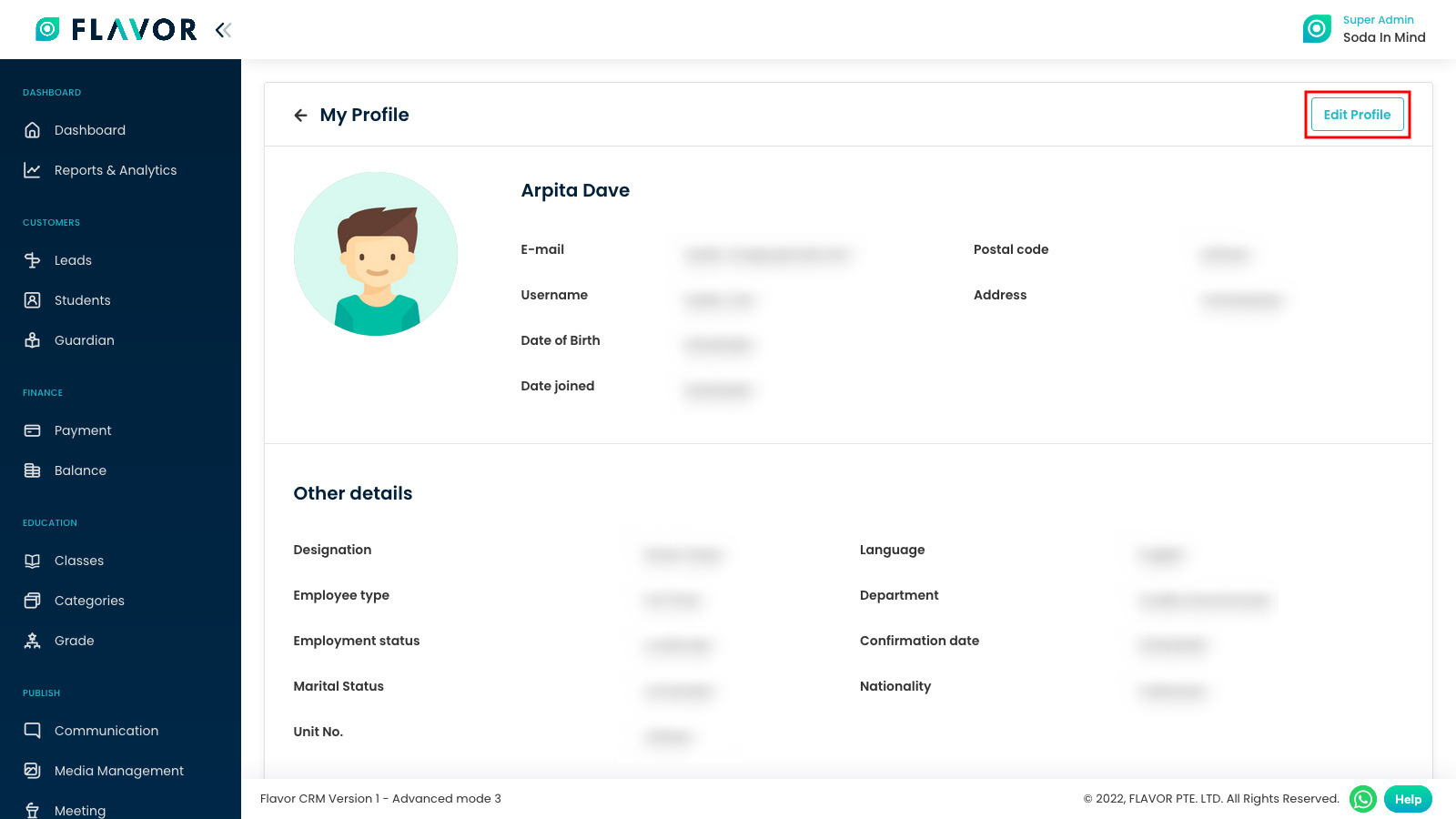 Step 4
Make the changes in your profile and finally, click on Save button.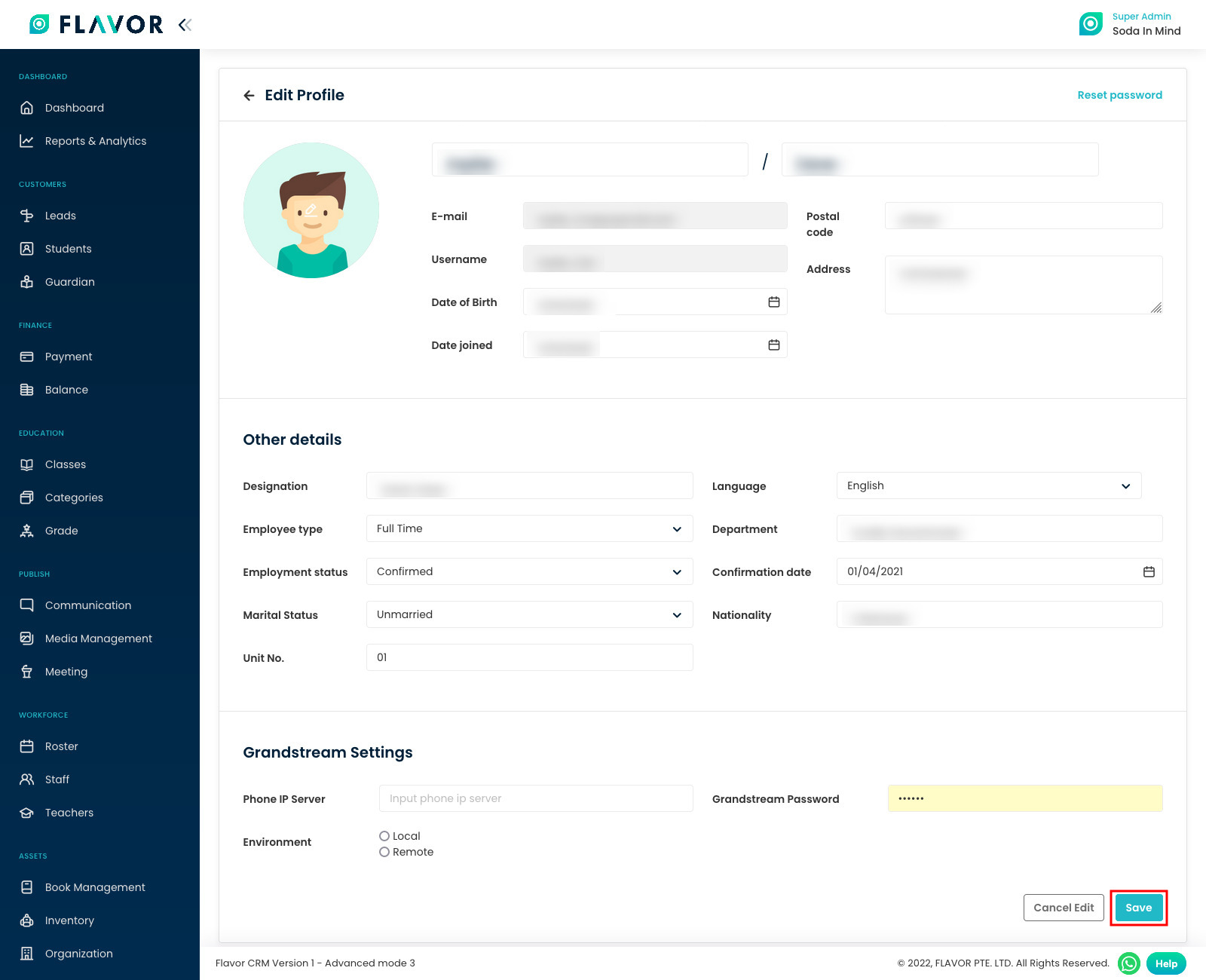 Need more help? Ask us a question
Please let us know more of your details and our team will reach out to you very shortly.