Description
To use Receipt filters, first you have to open Receipt by clicking on Payments on the left menu. Then click on Receipt. After that,

Click on Filter button. Then,
Configure the filter,
At last, click on Apply button.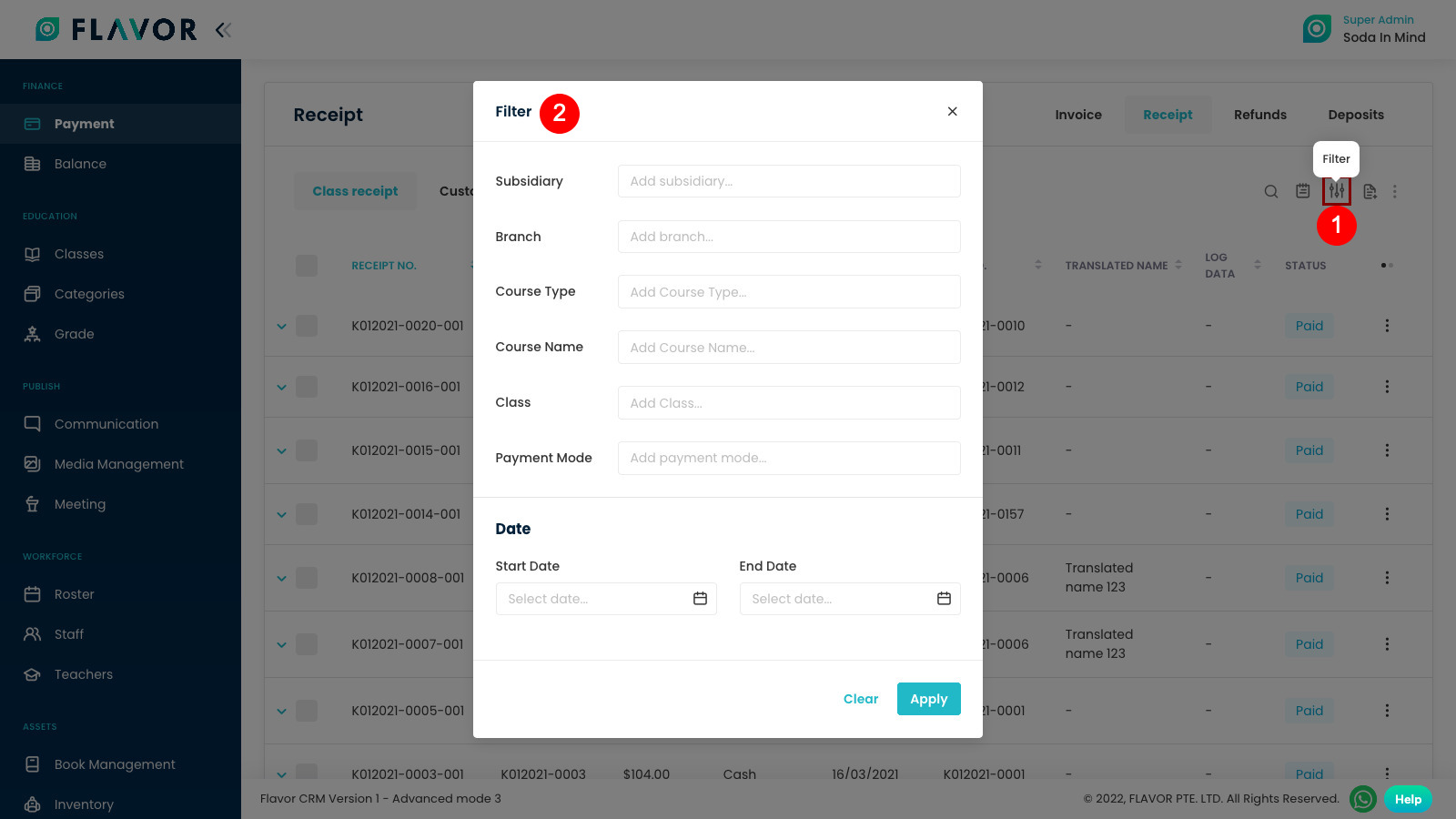 Need more help? Ask us a question
Please let us know more of your details and our team will reach out to you very shortly.