Step 1
Go to the Payments from left-side menu.
It will navigate you to the Invoices listing page.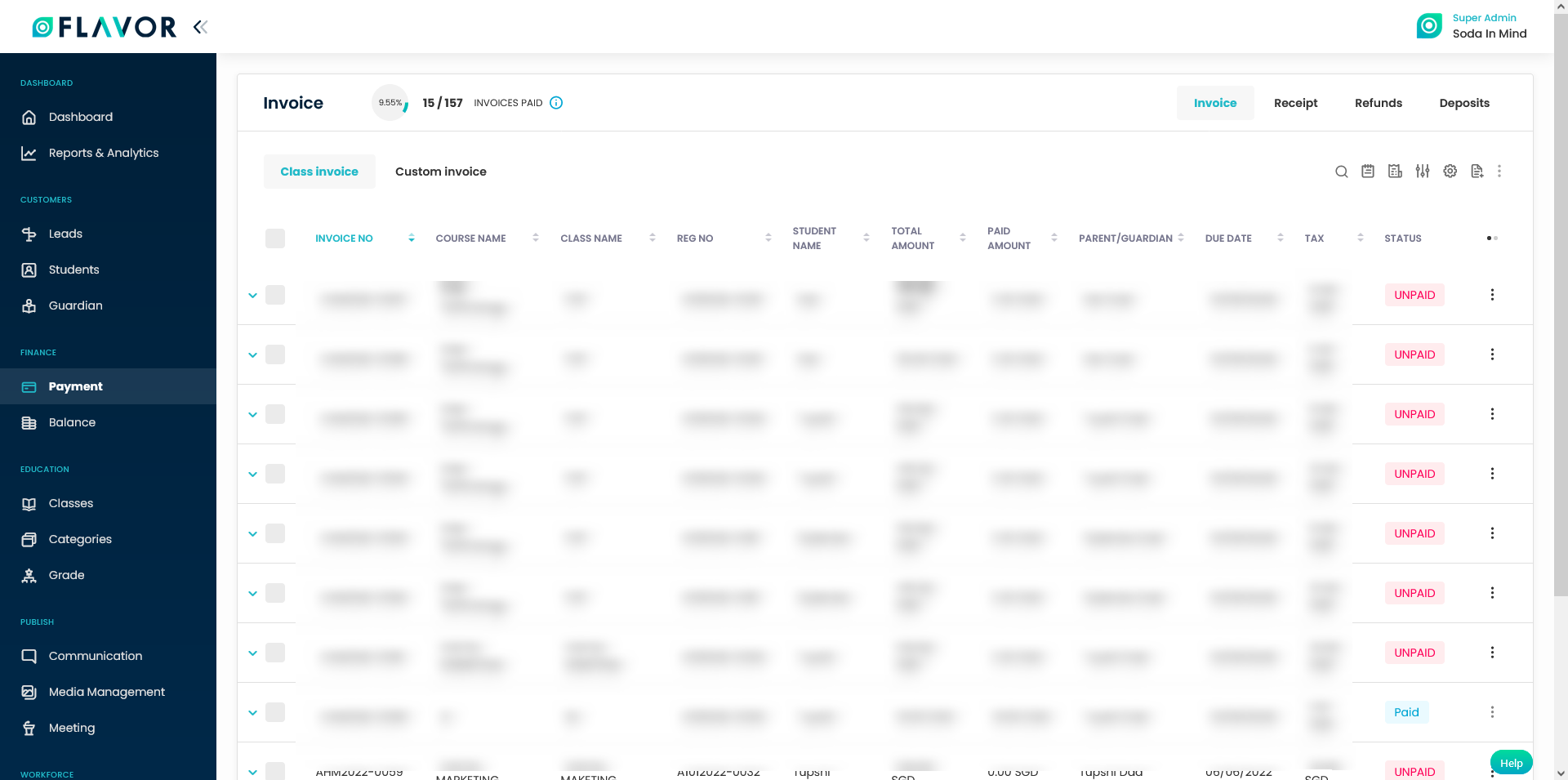 Step 2
Click on the Receipt Tab on the listing page.
On the Receipt listing page, you will find the Class Receipt, Custom Receipt and Custom Receipt imported.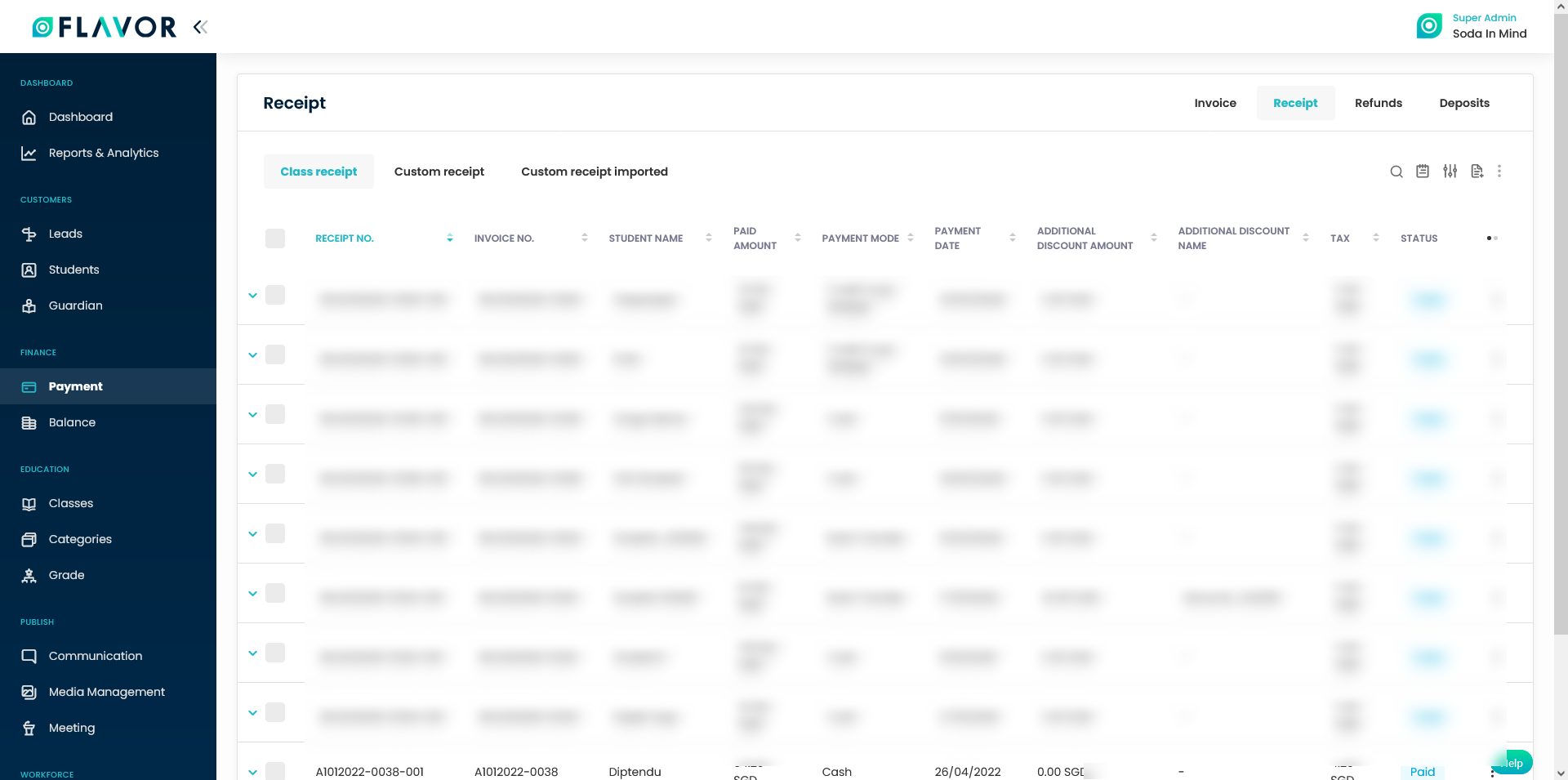 Need more help? Ask us a question
Please let us know more of your details and our team will reach out to you very shortly.