Step 1
Go to Media Management on the left menu and click on Collections.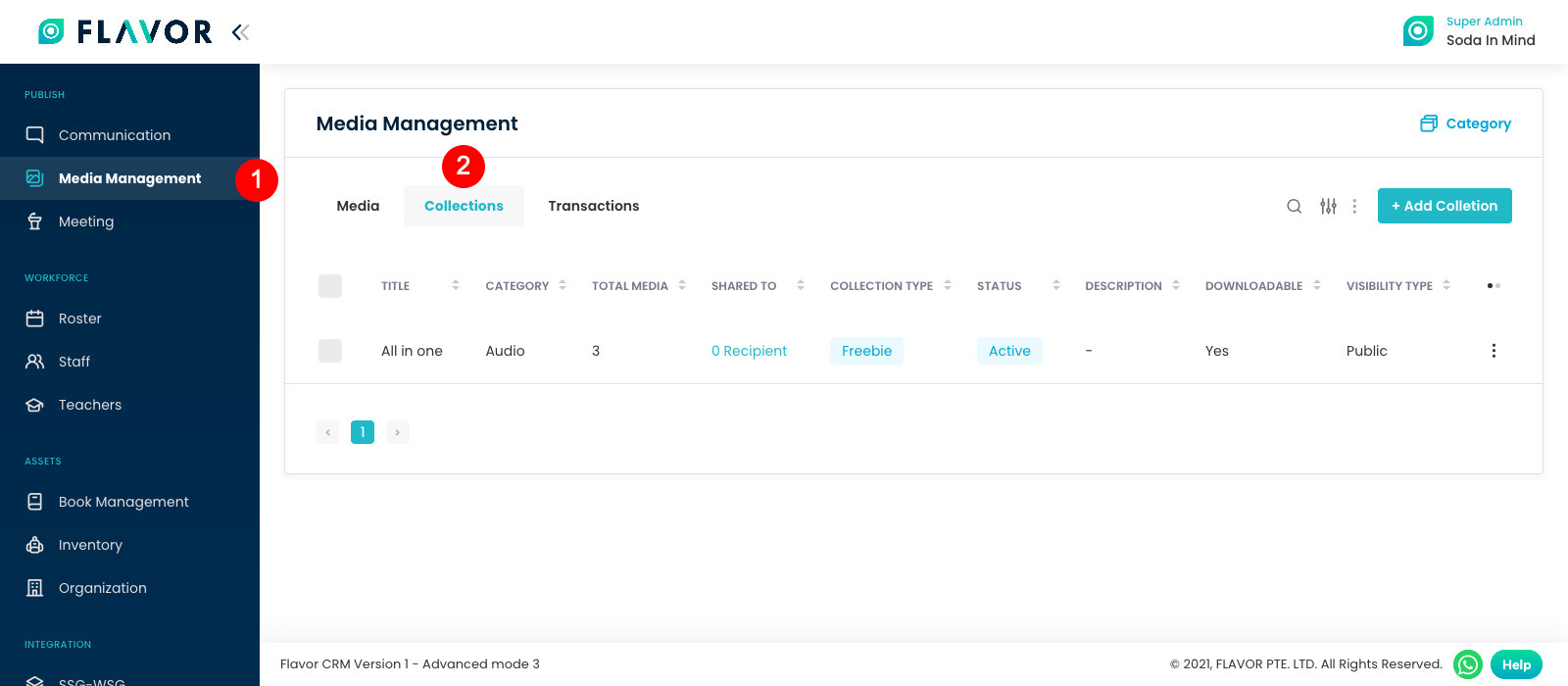 Step 2
Now, click on Actions (3 vertical dots) button of your desired collection. After that click on Create link.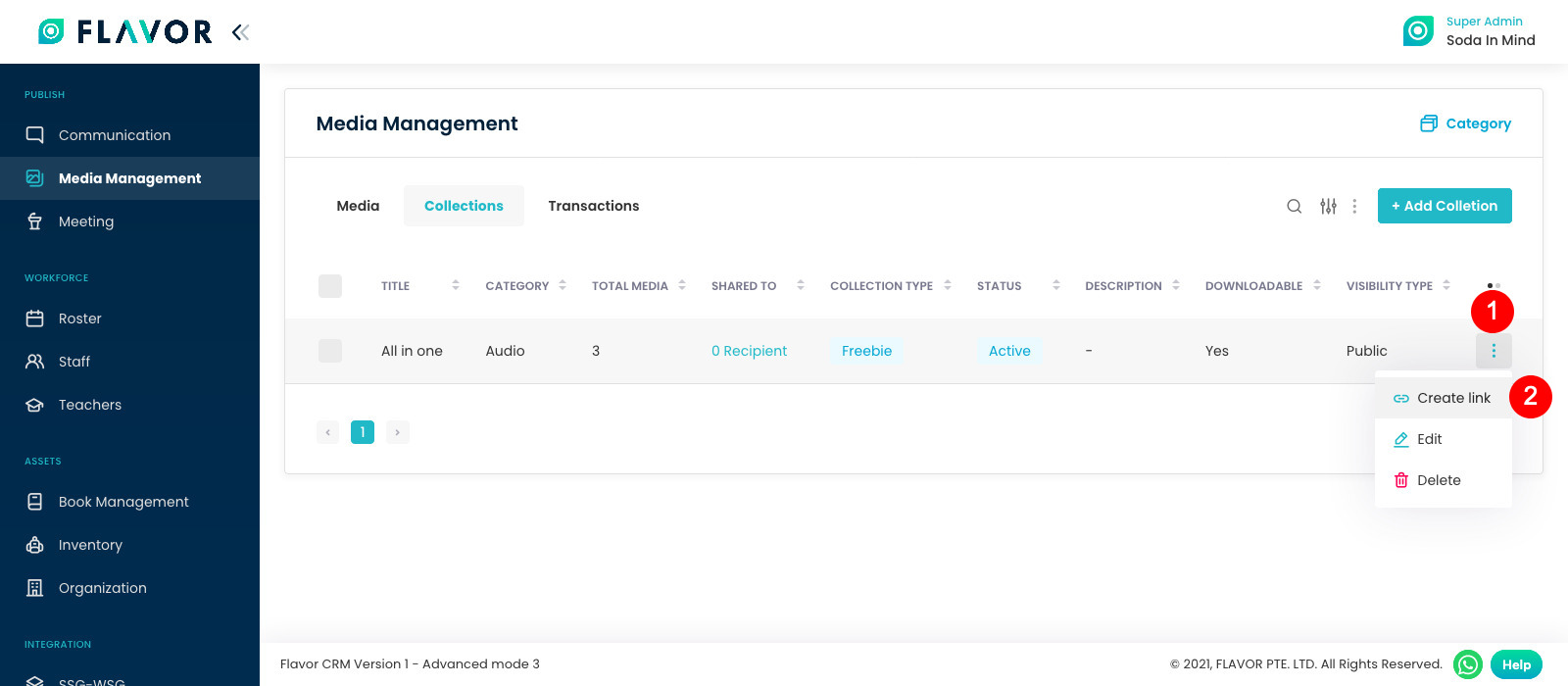 Step 3
In this modal, click on Create shareable link.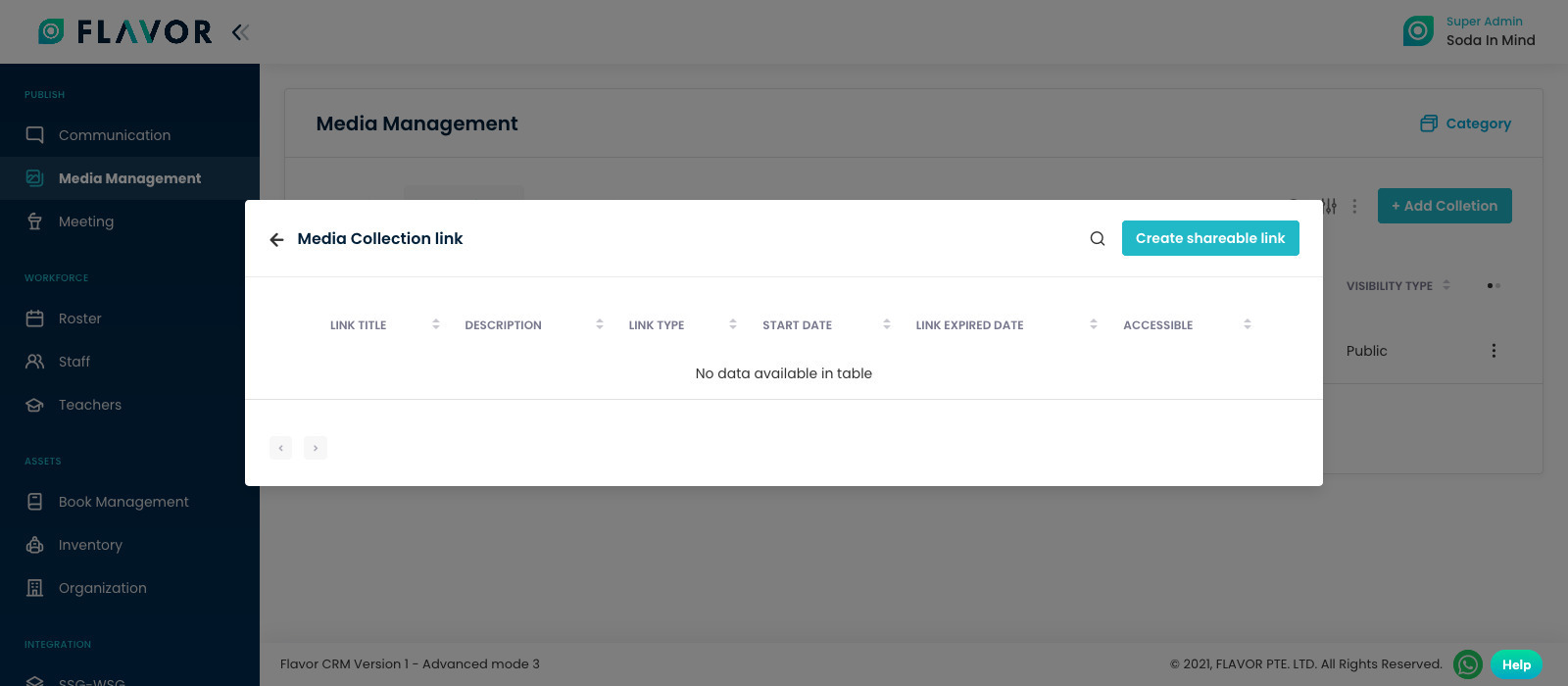 Step 4
Fill the fields and click on Add.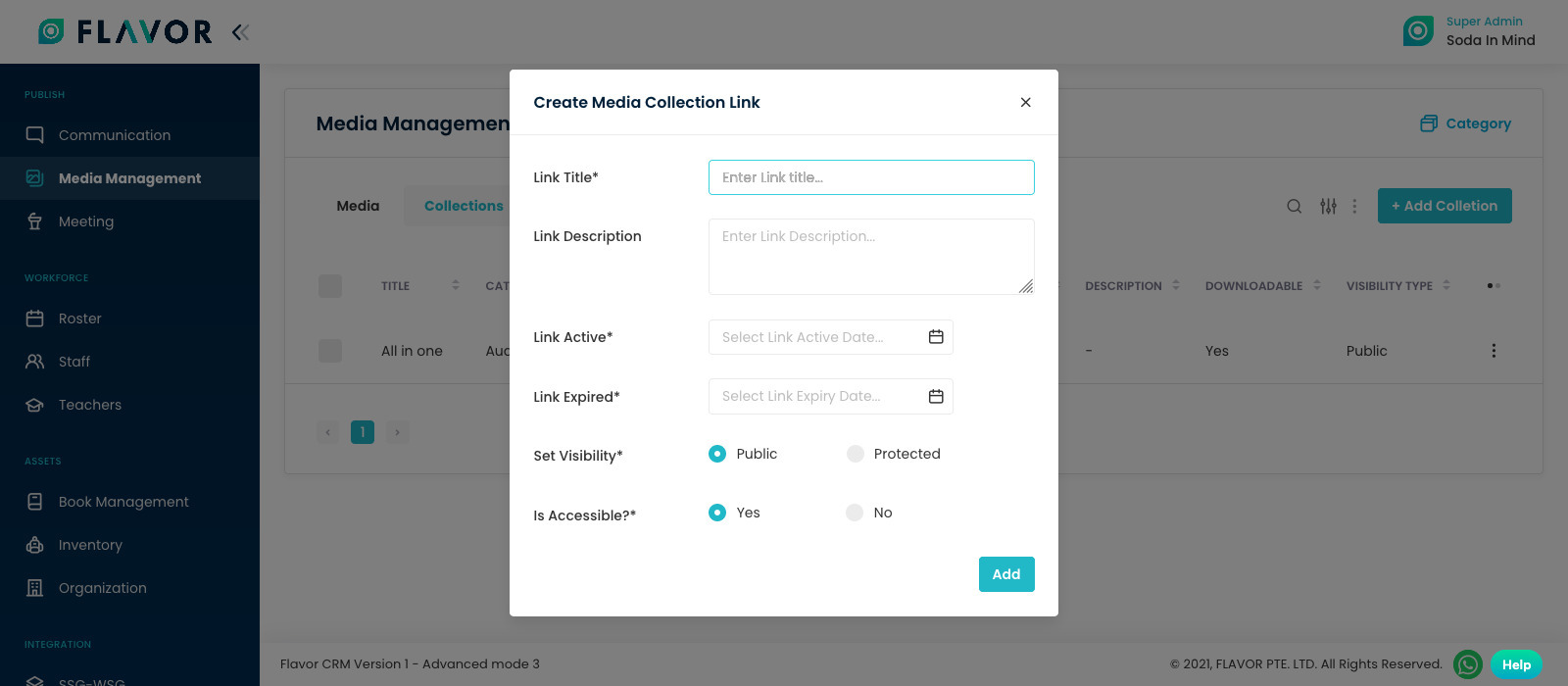 Need more help? Ask us a question
Please let us know more of your details and our team will reach out to you very shortly.