Things to Consider While Choosing a CRM For Your School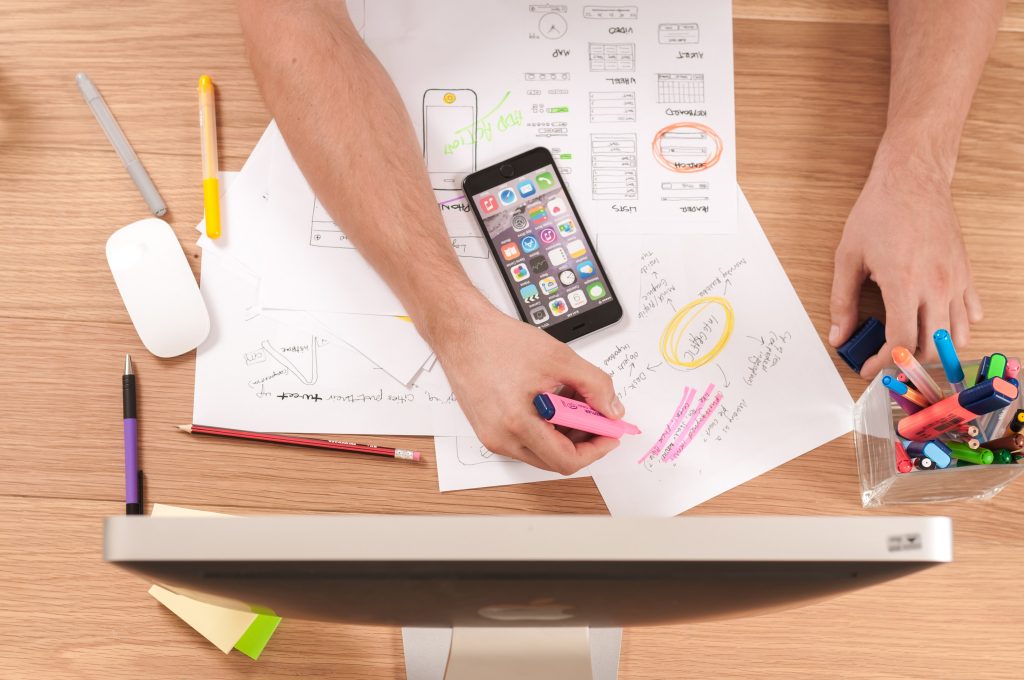 School CRM is a customer-based system that aids professionals to keep enrollee and prospect's data, tracking their communication, and facilitating their admission. CRM also enables educational institutions such as schools to improve and nurture their customer (in this case the student enrollees) relationship.
As the schooling and admission process gets increasingly complicated and confusing, it has become more important to have reliable software that can effectively store and organize each student's data. Apart from this, a good and effective CRM software also gives the educational institution more advantage over the other institutions that have not considered or are yet to know the importance of school CRM software.
Making the right decision on choosing the best school  management system is a very crucial step so you can get the most benefit out of the school CRM. There are several criteria that should be considered while making this decision.
What Are the Criteria to Consider When Choosing the Best CRM Software for Schools?
A Multifaceted and Customizable School CRM Software
When choosing a school CRM software, it is important to choose the software that has all the features you need and that can also be integrated just the way you want it; this would guarantee that you have one of the best CRM software for schools. 
Having a multifaceted CRM software enables you to have all your enrollee's data and everything that has to with your student relationship management all in one software, also for cases whereby you need to integrate a new feature that was not in the software, the customizability of the CRM Software you chose will enable you to do this effectively without strain.
Choose an Effective CRM Team Provider
This is very important because you won't be working alone on your software. You will have to work with a team, which if they are not properly oriented, you might end up working with people who do not have the same goal as you or who do not have enough knowledge about what you are doing.
Therefore, it is important too, first of all, to know what exactly are your goals, to avoid extortion by companies who make juicy promises but later produce bad results because of their incompetency.
Cost-Friendly
When deciding on the best CRM that can be used, looking out for the cost is also important; this is not to encourage a cheap or expensive CRM software, but it is important to deliberate on the cost that will be sufficient to build and maintain a custom software for your school. Other costs such as infrastructural cost, possession cost would have to be put into place as well.
Encryption and Authentication
This is done to ensure the security and data protection of the enrollees as their data do not contain only their names and email address but also contains important information and documents.
Therefore, it is important to authenticate the right users, this means that your school CRM software is only accessible to the users who are authorized by the user management system in your software. Encryption is also a way of securing data and information in such a way that only those who have the password can decrypt and view the data.
Adaptability and Growth
Educational institutions are known to advance as time goes on, hence, the CRM software to be chosen should also be flexible enough to adapt to the growth and changes in the institution.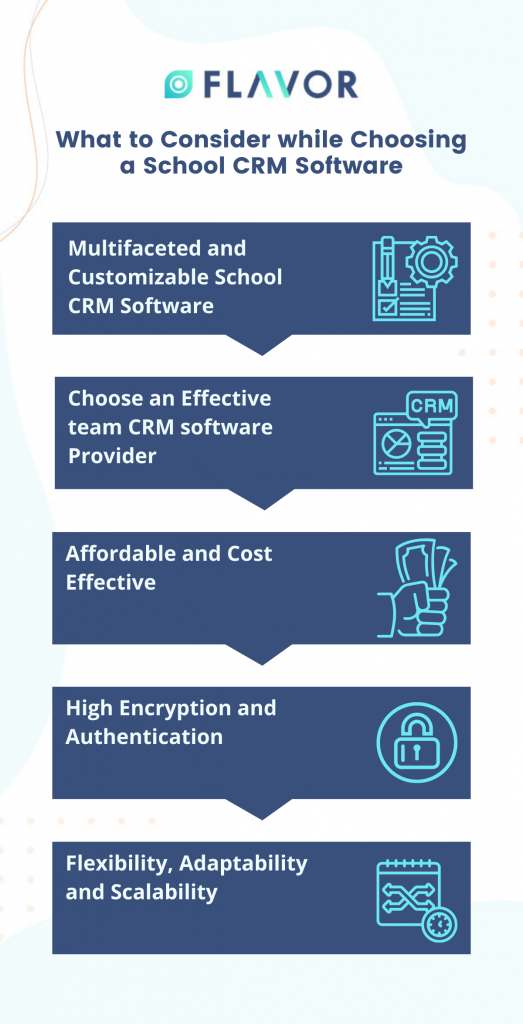 Final Thoughts
By using a crm in school, administrators can quickly and easily access important information about their students. This information can be used to improve student performance and keep everyone – including parents – informed about the students' progress. In choosing the best CRM software for schools, exploration will be helpful as it will expose you to the options you have and also help you to choose the best of the best. While doing this, you can also decide to try out the demos, read reviews, and talk to a CRM specialist before making your conclusion. When you take the criteria highlighted above into consideration, you will stand a high chance of getting the best school CRM software that you want.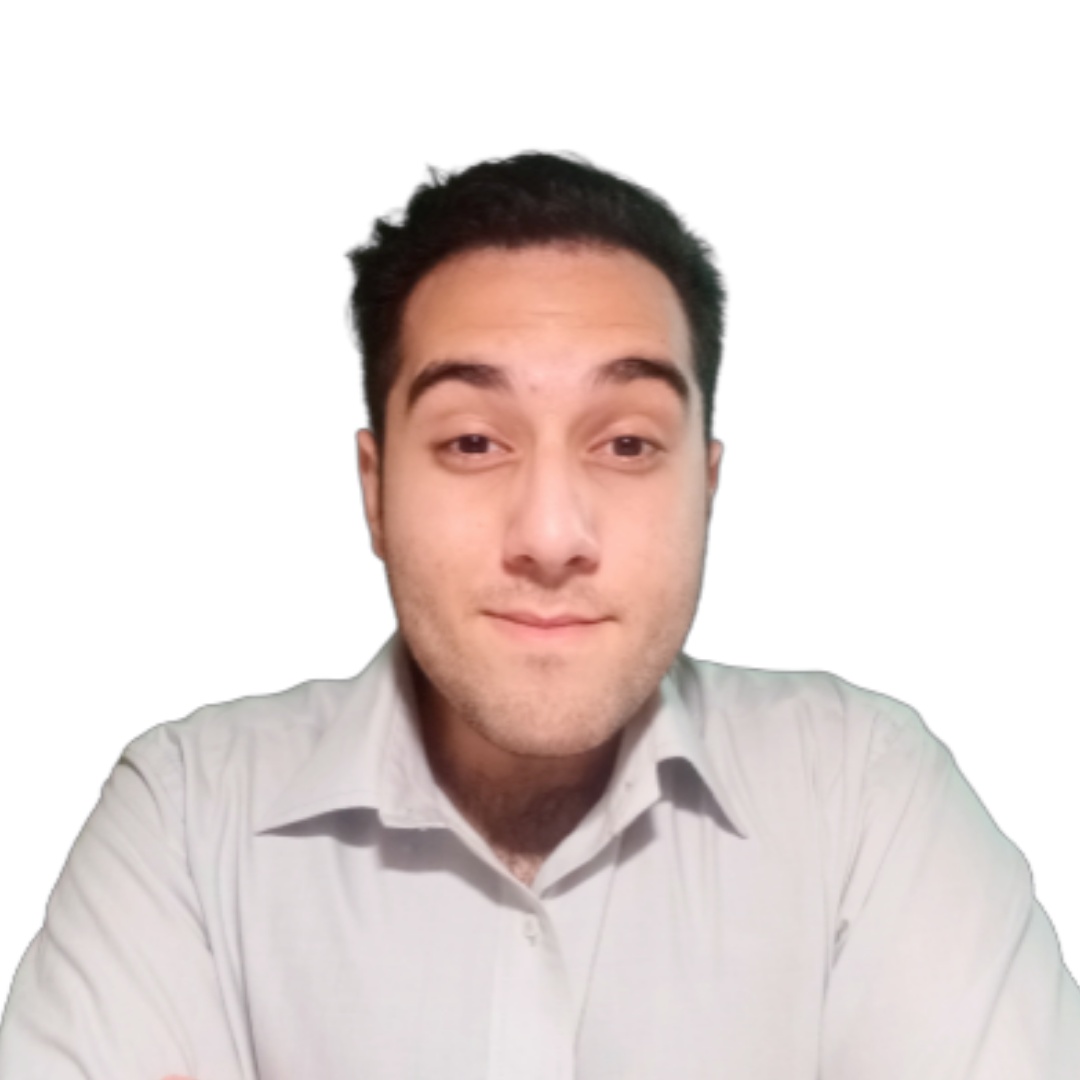 General Manager
Devansh Suri with his expertise in IT and Marketing is able to come up with market viable solutions for clients who are looking for integrating CRM system into their businesses. He looks after all round system development, knowledge base creation and marketing of Flavor System.