Step 1
After login, system will direct you to dashboard page. In left menu, click on Staff.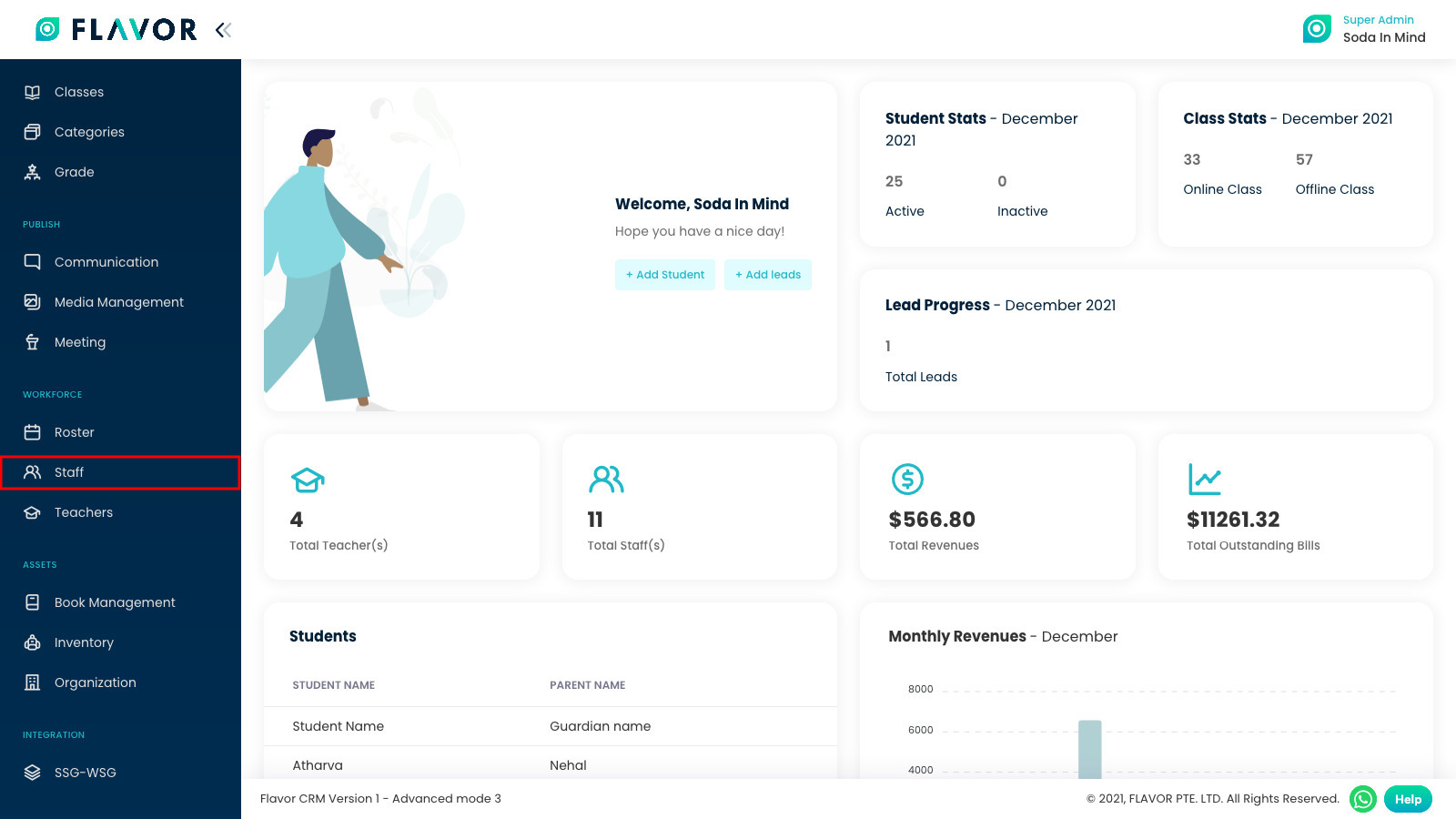 Step 2
After you clicked Staff, system will redirect you to Staff page. Here, click on any staff row which you want to edit.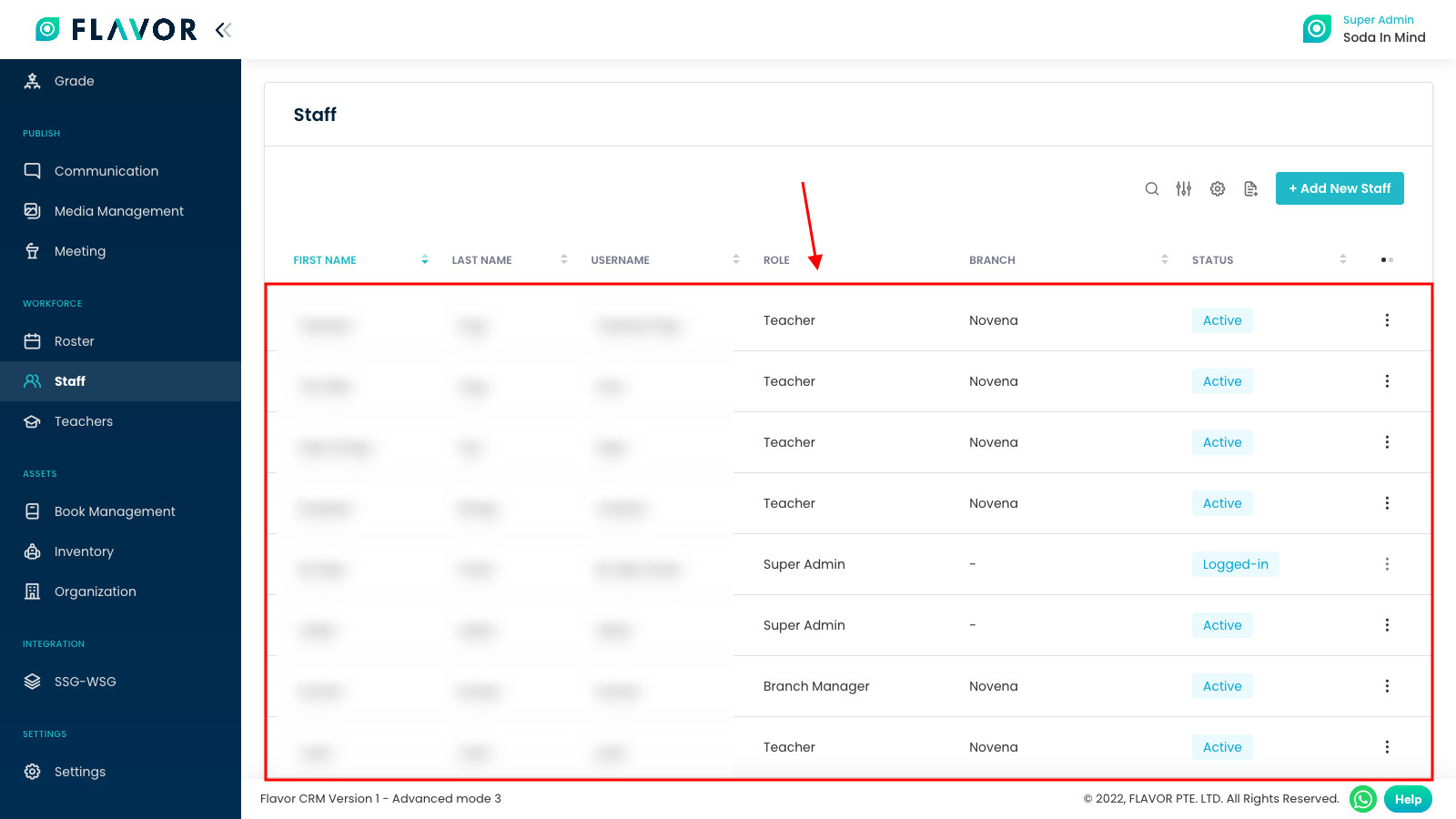 Step 3
On Staff Details page, click on Edit Profile button.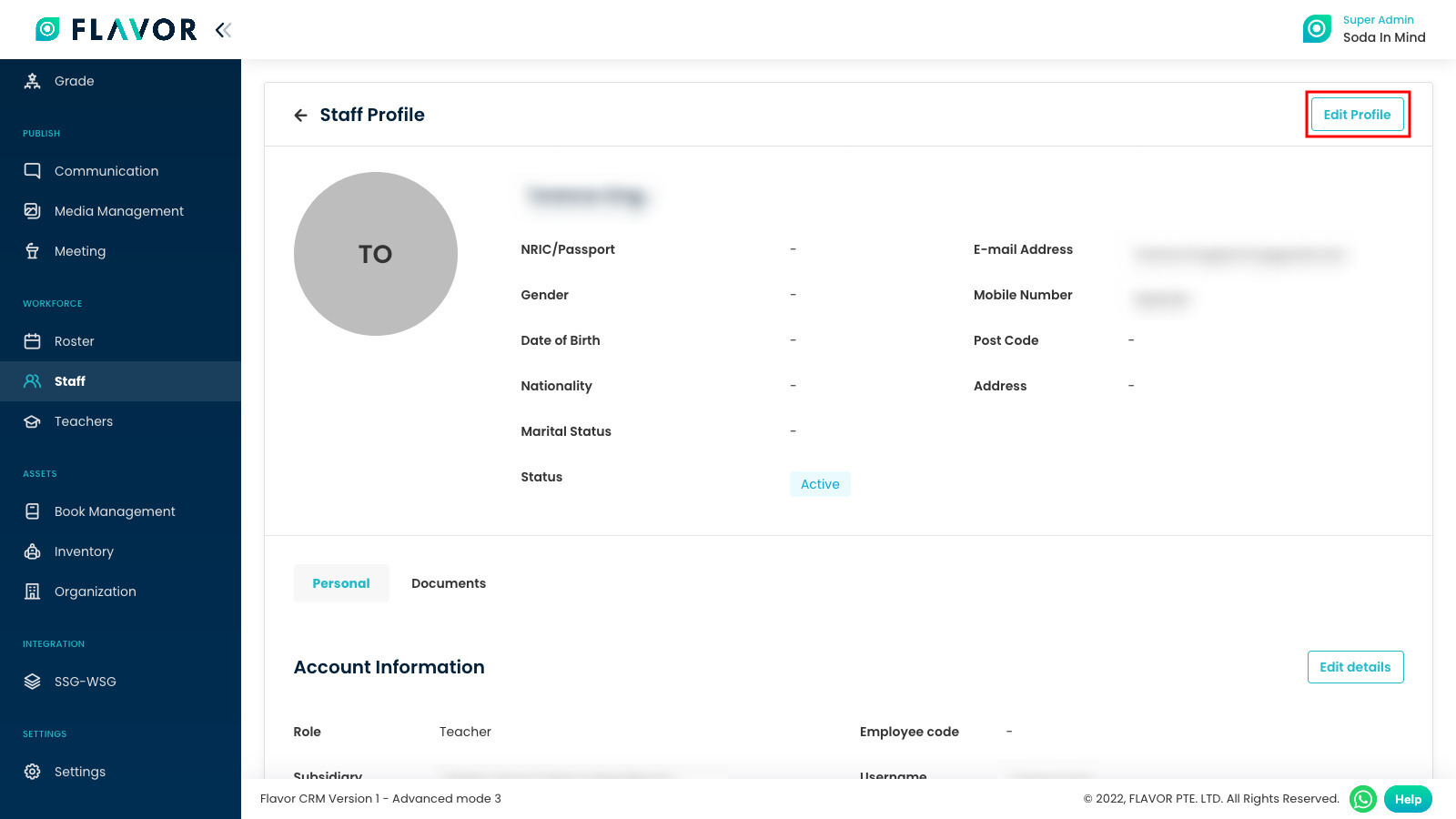 Step 4
Here, update the details you want and finally click on Save.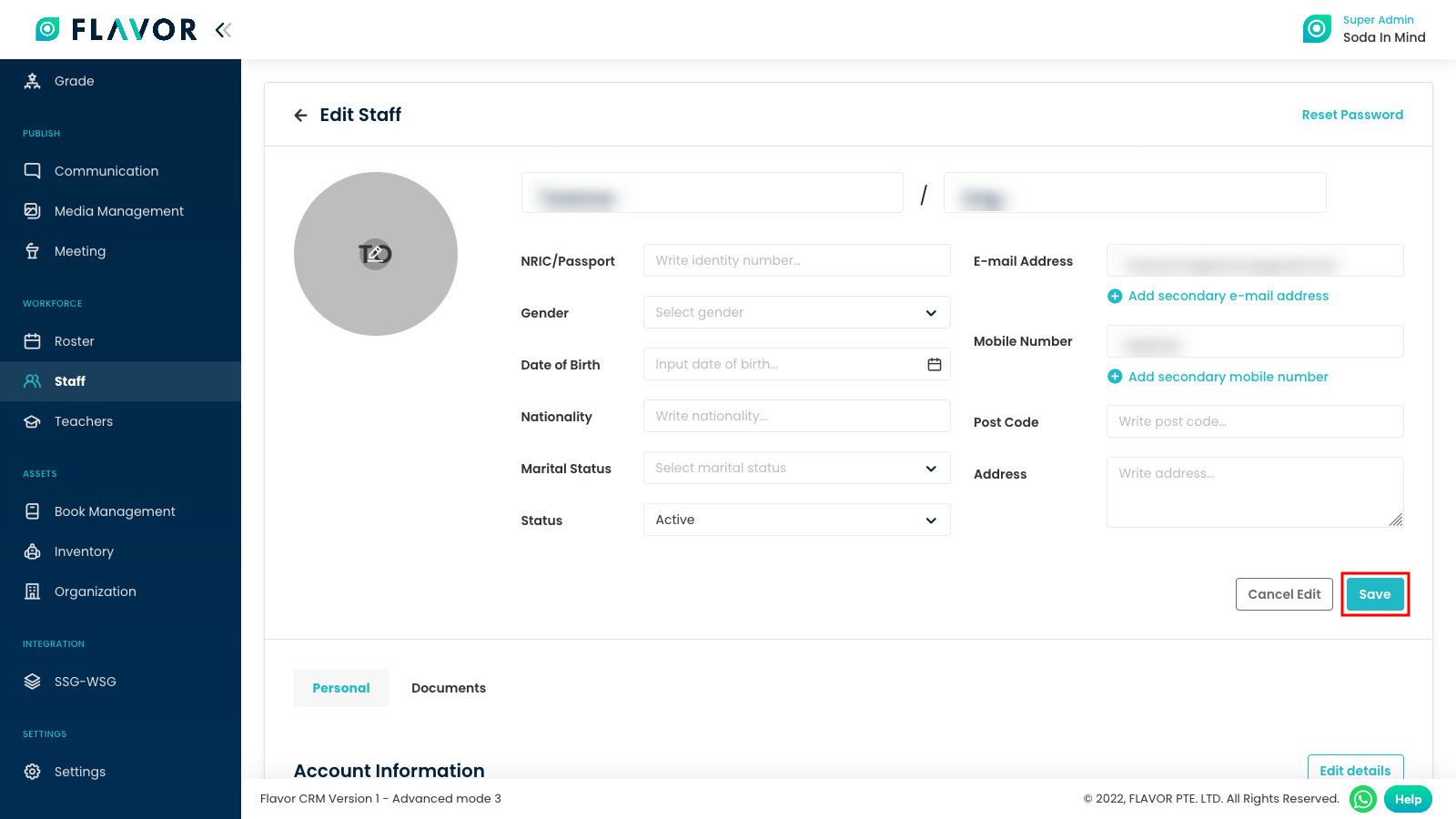 Need more help? Ask us a question
Please let us know more of your details and our team will reach out to you very shortly.