Step 1
After login, system will direct you to dashboard page. In left menu, click Staff to add new staff.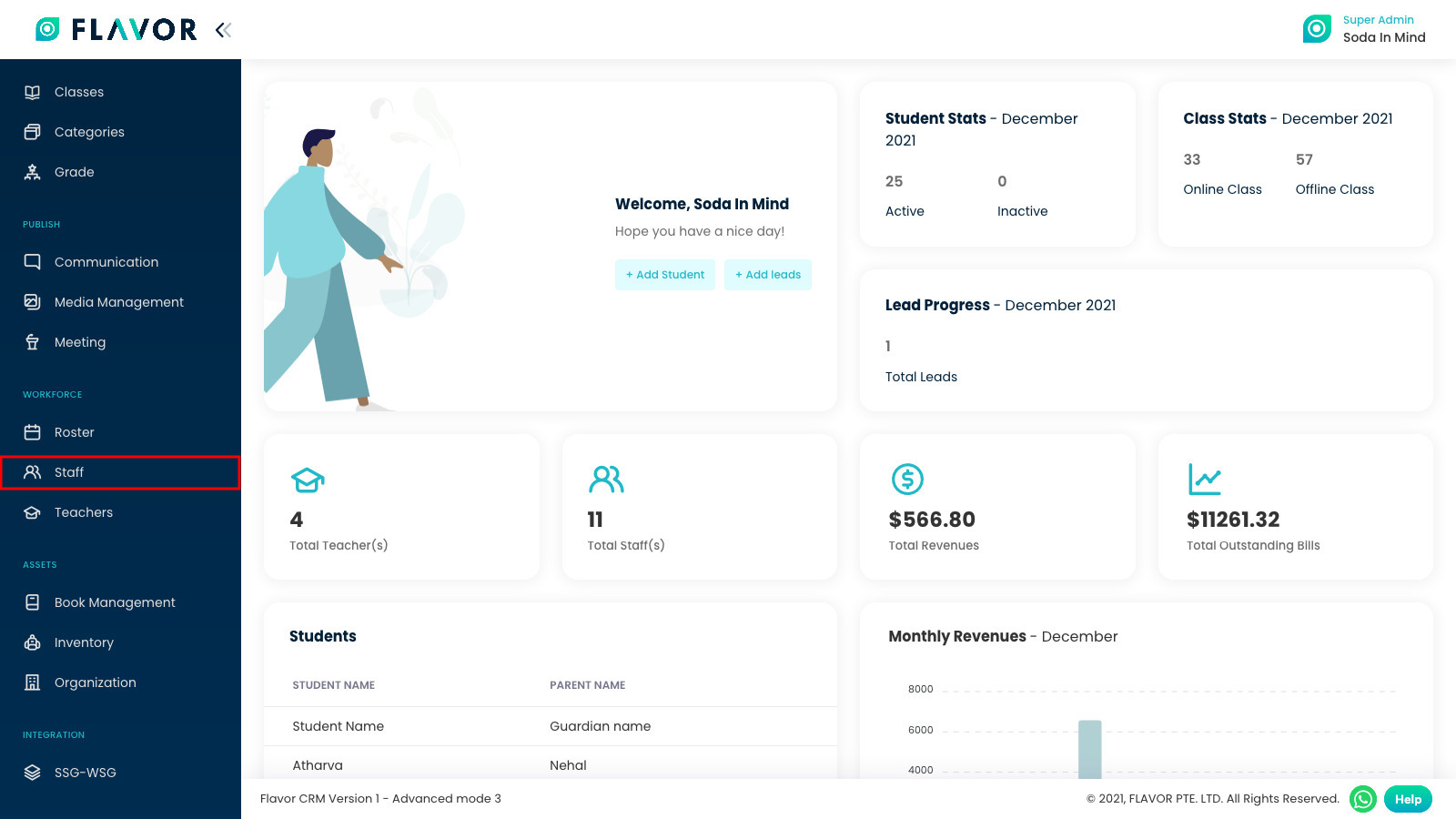 Step 2
After you clicked Staff, system will redirect you to Staff page. To add staff, click on Add New Staff button.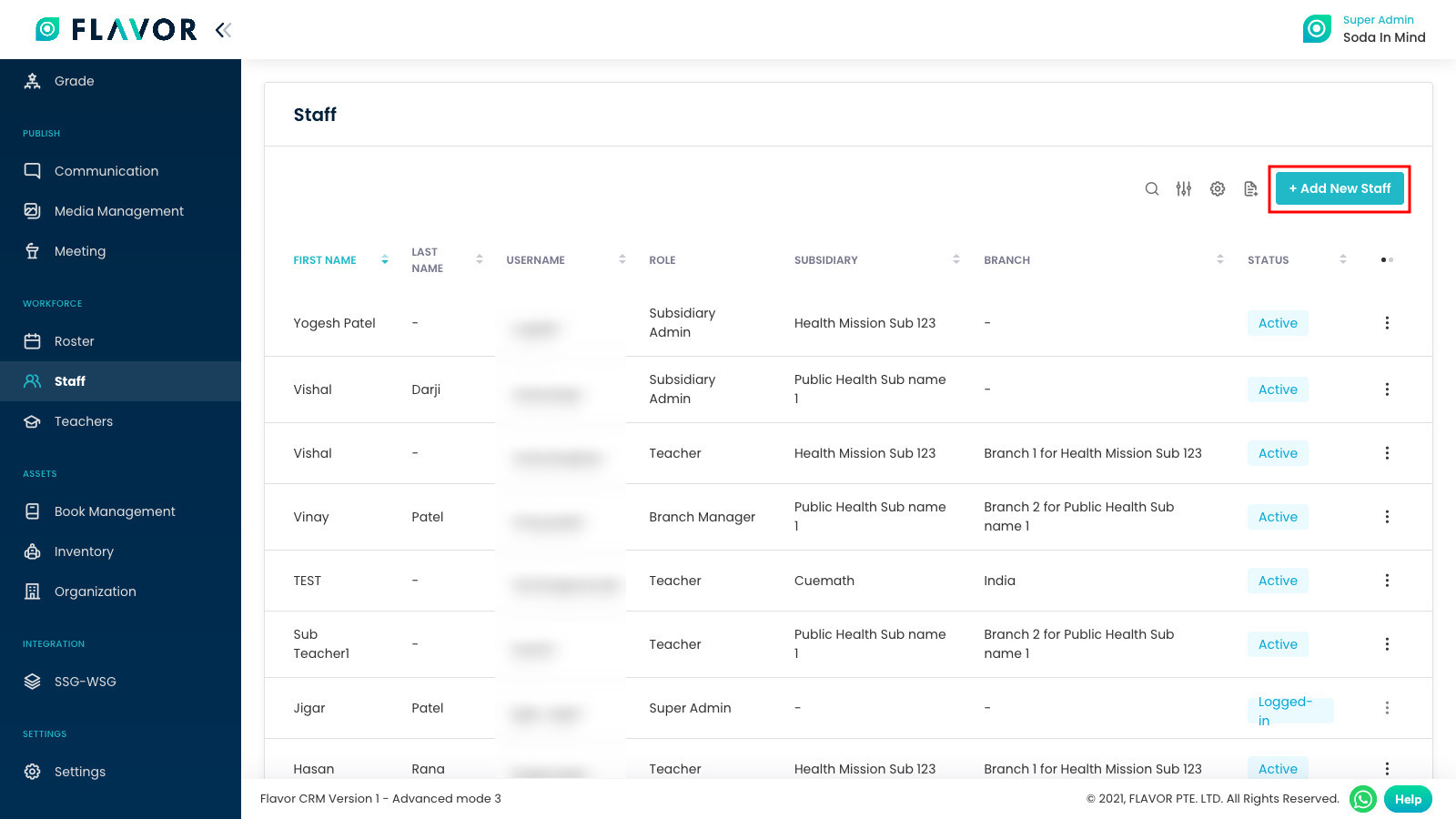 Step 3
Here, you need to fill out all mandatory field included username and password for staff to login by using their account.
After all data has been fully filled, check Also add as a teacher checkbox if you want to add this staff into a teacher. At last, click Save Staff button to save new staff.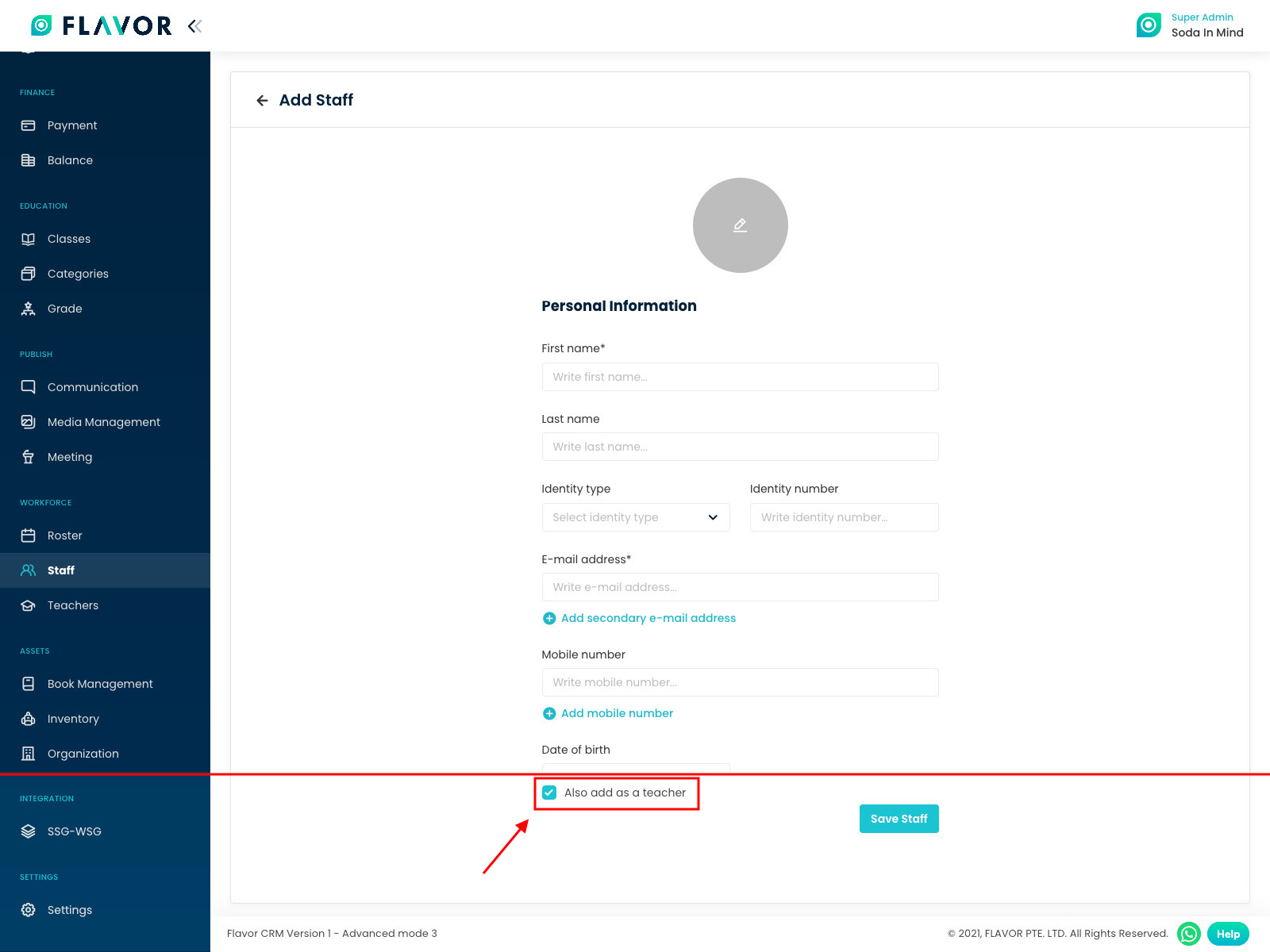 Need more help? Ask us a question
Please let us know more of your details and our team will reach out to you very shortly.