Step 1
To send SMS to clients,
First go to Communication from the left menu.
Now, click on New Message button.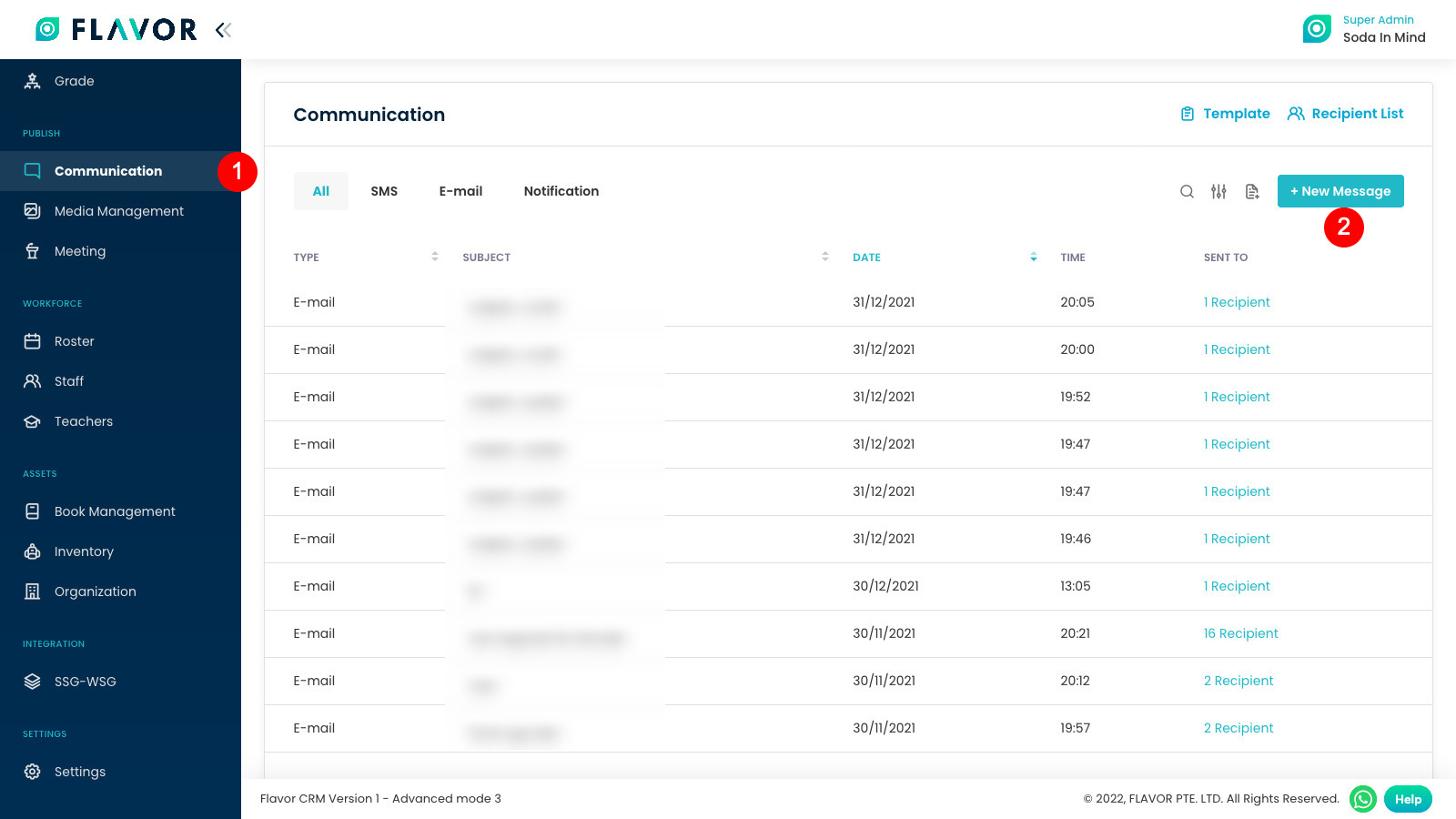 Step 2
Here,
Select SMS in Type.
Fill all the necessary fields.
Finally, click on Send message.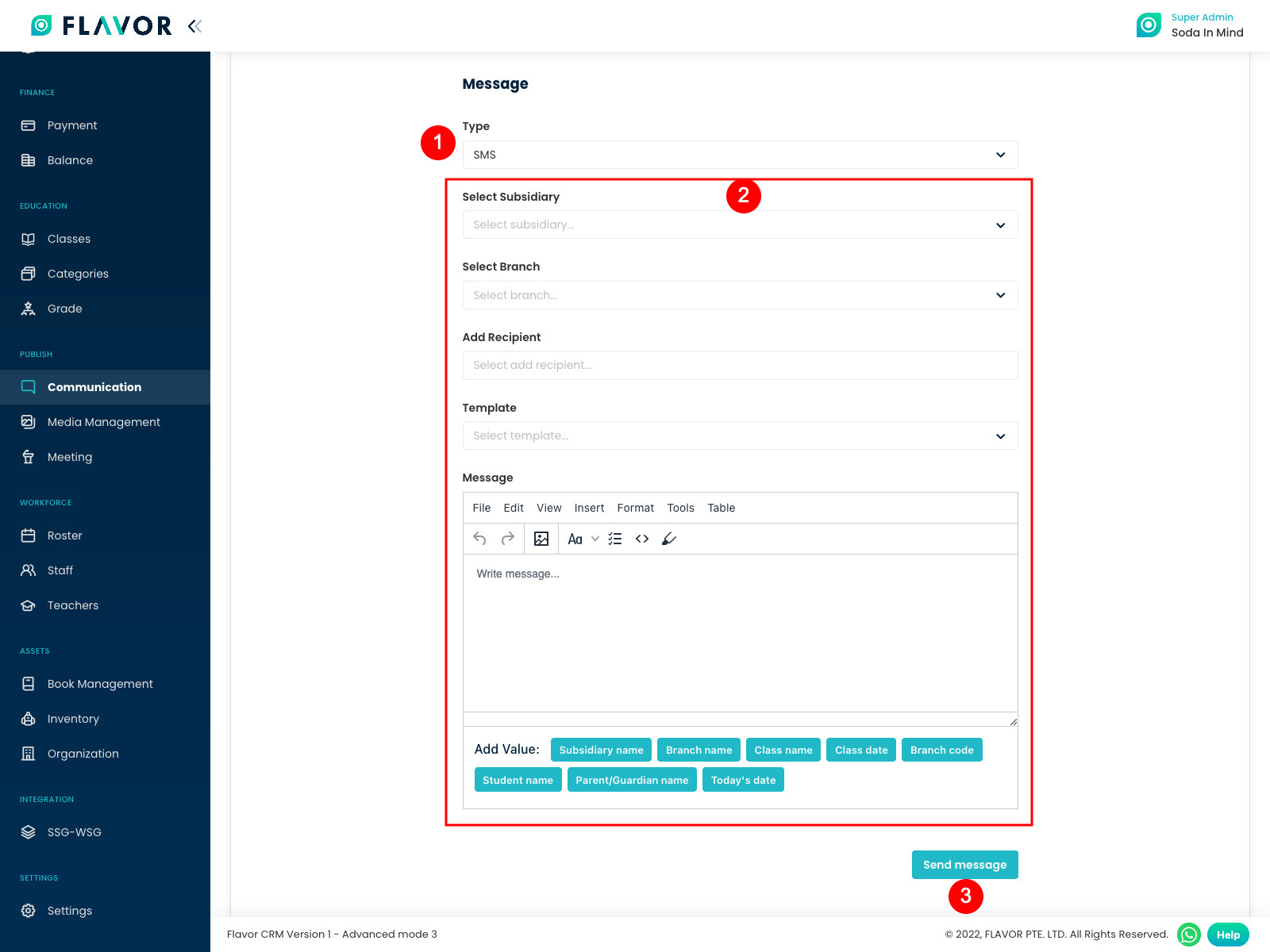 Need more help? Ask us a question
Please let us know more of your details and our team will reach out to you very shortly.